For an unsanitised view of school, talk to your cleaners
How one assistant head's rise through the ranks inspired his whole-school approach to leadership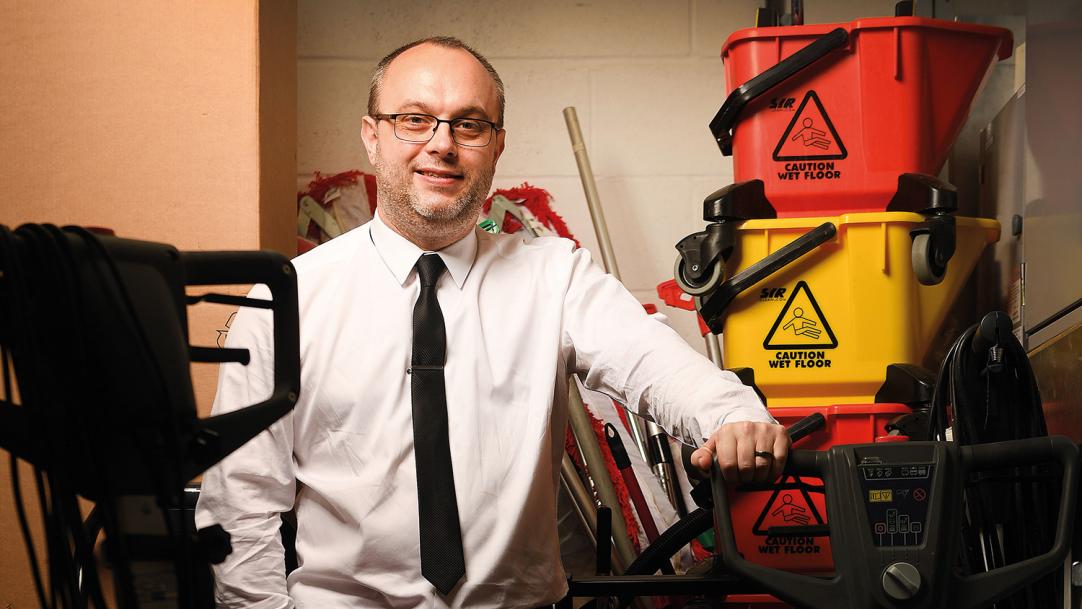 "I still like to think that I'm a very good cleaner. I still have an obsession with litter when I go around the school."
Tom Hayter is currently assistant headteacher at Glyn School in Surrey. But he has had a much wider experience than many others in his role. He began his career as a school cleaner.
Now, having been everything from floor mopper to teaching assistant, newly qualified teacher, advanced-skills teacher and senior leadership team member, Hayter believes he has a rare perspective on school life.
"As the cleaner, I really enjoyed the conversations with the people I worked with," ...