We need a Usain Bolt of FE
For students who struggle to clear the hurdles presented by the most prestigious universities, the FE sector offers a chance to sprint for success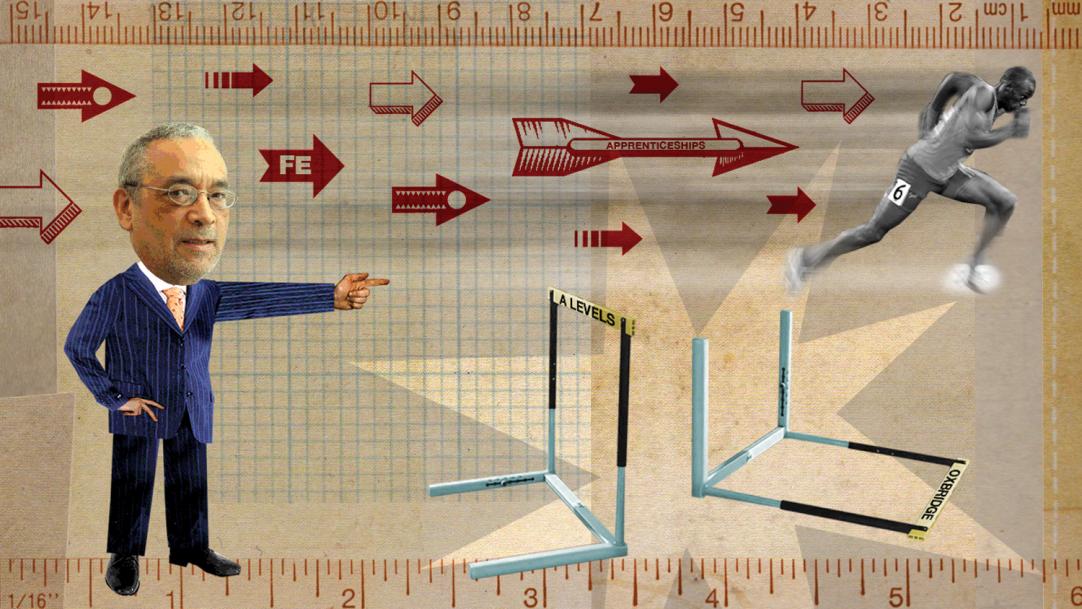 My father was Jamaican and, like many, I take great pride in the feats of sprinter Usain Bolt, the fastest man in the world and a global star. Sadly, for those of Caribbean heritage living in the UK, such success has been hard to come by – especially educational success.
Imagine you were a black Caribbean young person. If you sat your GCSEs in 2008, you were part of an ethnic group that achieved, on average, the lowest results of all groups. And at the end of the sixth-form phase, your average point score was the lowest.
The good news is that since 2008 you would have pulled ahead of white ...