'We've got 15 seconds to get pupils to the bomb shelter'
In a week that saw Israel's parliament retroactively approve Jewish settlements illegally built on privately owned Palestinian land, one of the world's intractable disputes returned to the headlines. But how does the bitter Israel-Palestinian conflict affect the day-to-day education of those living through it? Adi Bloom reports from schools on both sides of the divide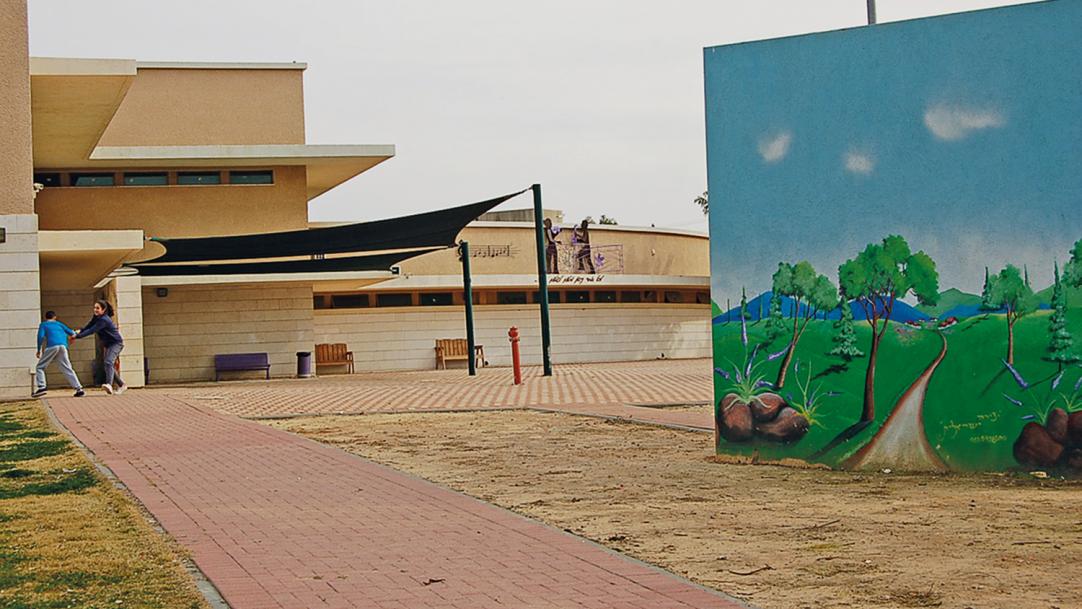 Opposite Kollel Chabad kindergarten is a giant painted caterpillar. Its face is lurid green, its body yellow and orange. There are door-shaped holes in its body, so that children can dart in and out, running through its innards.
And, by each of these entrances is a sign: "bomb shelter". The caterpillar is made of fortified concrete; it is designed to withstand a direct hit by a Qassam rocket.
The caterpillar and the kindergarten are in Sderot, an Israeli town in the Negev desert. Sderot is less than a mile from the Gazan border: climb a small hillock, and there is a clear view of the tower ...