When something gets your goat, why not pet a goat?
How one secondary school is using the animals to manage pupil behaviour and boost engagement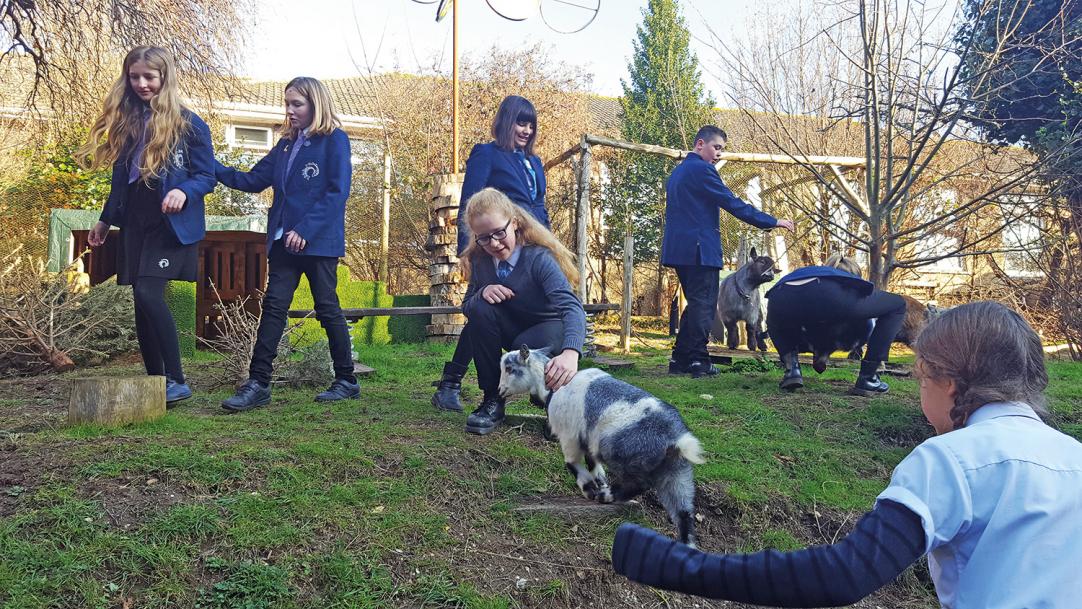 They may be less than 3ft tall, but the latest recruits at Varndean School, Brighton, are having a big impact on behaviour.
Maya, Bertie, Alan, Ethel and William are pygmy goats whose role has expanded beyond being mere school pets and grass-cutters.
The secondary has also decided to use "goat time" for students who are at risk of misbehaving in class – and has found that behaviour incidents have dropped dramatically since their arrival in September.
Hilary Goldsmith, who joined Varndean as director of finance a year ago, brought the goats in after noticing that an enclosed grassed courtyard ...