The plan to win back adult learners
The number of adult learners in colleges has been falling for a decade, but a new government scheme looks set to reverse that. Chris Parr explores the institutions that have already bucked the trend and what this tells us about transforming adult education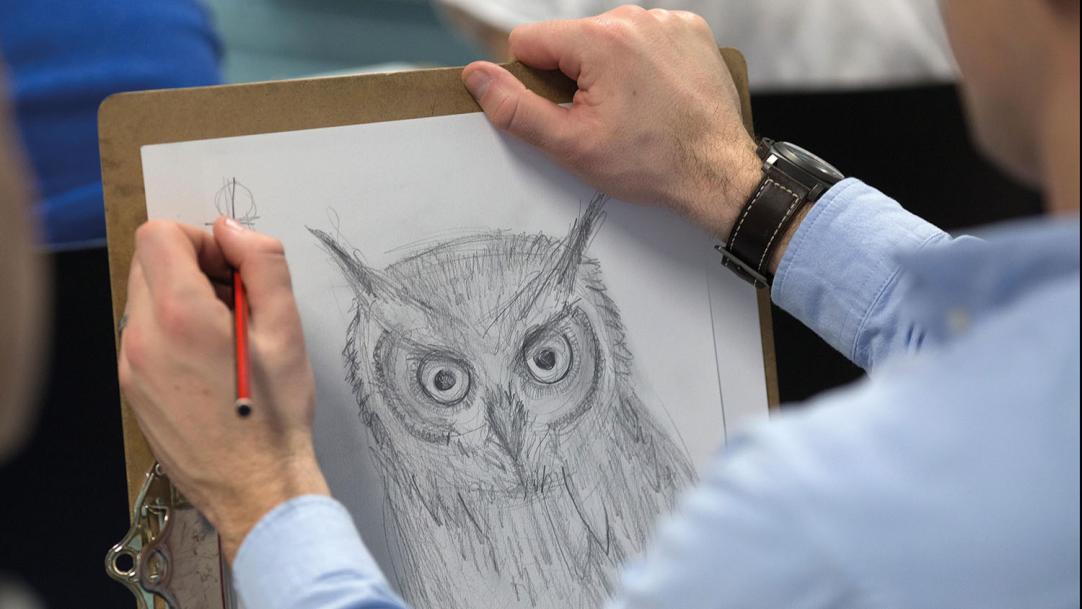 Sonia stares at the college prospectuses in front of her. She wants to get her accounting diploma, to finally secure a job with regular hours. But where should she go to get it? None of the local colleges is within walking distance of the hotel where she works part time – that means there will be extra transport costs to factor in.
And she can't help but feel uncomfortable about the idea of turning up to college with a bunch of 17-year-olds. What would they make of a middle-aged woman going back to school because she didn't get her qualifications the first time around? Thinking about all these factors, Sonia considers whether enrolling in college is the right move after all.
She is not alone. The number of adult learners in the UK is on the wane – and has been for some time. Far fewer adults are in college classrooms where 40-year-olds and 16-year-olds once learned together side by side. An analysis by Tes found that the number of people taking part in evening classes – traditionally the preserve of older students – has declined by about 50 per cent in the past 10 years (see box, below).
And it's not just evening classes. According to the latest survey on adult participation in learning, published annually by the Learning and Work Institute, the number of adults taking part in learning fell to a record low in 2018-19, down by nearly 4 million since 2010. That represents a 10 percentage-point fall.
Why is the number falling so dramatically? One reason is that there has been a significant reduction in government investment in adult education over the past decade. Between 2009-10 and 2018-19, public spending on adult education (excluding apprenticeships) fell by 47 per cent.
But that trend is about to change. Earlier this week, the prime minister announced a "Lifetime Skills Guarantee" (see box, below), funded through the National Skills Fund, which will give adults the chance to take free further education courses.
As a result, colleges are likely to have a surge in the number of adult learners wanting to enrol. Rather than having to try to encourage adult learners back, the problems colleges face could well be around capacity.
However, there are those who argue that the decline in adult education is not just about funding; it can be partly attributed to the fact that many existing study arrangements simply don't meet the needs of today's adult learners.
So, what is needed to truly transform adult education, beyond more funding?
To unpick this point further, it makes sense to look at the types of adult learning provision bucking the general trend. For instance, town-centre learning "hubs" are still a popular option for adult learners, despite the number of adults in education falling overall. These operate out of leased spaces in urban areas and typically offer maths, English and IT courses at level 2.
Bedford College currently runs three such hubs, based in Bedford, Kettering and Corby. According to chief executive Ian Pryce, the hubs have been a huge hit with adults wanting to get back into study. Bedford, the oldest of the hubs, has had more than 10,000 students pass through its doors since it opened in 2000.
The hubs are an effective way to engage adult learners, Pryce says, because they offer students a sense of community and the freedom to study when it suits them.
The reason the college started the hubs "was because research showed adults wanted a more comfortable, flexible experience and an environment geared to adults rather than young people", he says. "Our centres allow students to study at their own pace on computers, with trainers to help them. They have long opening hours and you can vary attendance hours to suit you."
Some adult learners don't want to be in traditional college settings, adds Pryce. Those attending class at the city hubs like to combine their studies with some shopping or meeting friends for coffee and cake.
"For many adults, a typical college evening class is not attractive – big buildings with not many rooms in use in the evening and often insufficient demand to permit canteen opening, and facilities that have been used by young adults all day…still needing to be cleaned."
In addition, college locations can be unhelpful for adults who work or socialise in town centres, Pryce says, adding that even when adult learning in college night school was at its peak, there were "still hundreds rather than thousands" of students, which can "feel a bit empty".
In short, community-based provision offers adults something that many colleges can't.
Sue Pember, director of policy and external relations at Holex, which represents more than 130 adult and community learning providers – many run by local authority adult community learning services – says that while adult-learner numbers in these settings have fallen (something that she attributes to the declines in government funding), they have not decreased as quickly as in colleges.
"They have held on to their students and I think that is because they have always held on to their core mission, which is giving adults a first chance or a second chance to learn," she explains.
"They are all about wellbeing and employability… so there is a whole different feel about it when compared with college settings," she says.
Although varying from area to area, typical local authority adult community learning provision is predominantly delivered by the council, with some work subcontracted to colleges or specialist charities.
They offer courses in life and basic skills but can also provide tuition in specialisms up to level 4, which can help students to progress to advanced and higher learning.
Online and in-person sessions are usually available – often to cater for people without internet access. That means they have to be flexible. "The centres do move around a bit so they don't have buildings in the same way as a big college does," says Pember.
She cites two London boroughs as examples of centres reacting to changes in local demographics to ensure that they can go where the learning is needed most.
"A few years ago, a Somalian community started to grow in Woolwich, for instance, so then [the local authority] put a centre where the Somalian community was.
"And when parts of Hackney became gentrified, they moved their centre to where the unemployed people were," she explains.
"So they are much more agile [than colleges]…They do have centres but they don't have massive big buildings with atriums, like mini universities."
Surely, there is no way that colleges can compete with that level of flexibility – after all, it simply wouldn't be realistic for them to move their provision to follow adult learners?
However, Andy Forbes, principal and chief executive of City of Bristol College, believes that the coronavirus crisis has offered colleges an alternative flexible-learning option that has really come into its own since the start of the pandemic: online courses. He feels that this could act as a catalyst for lasting change in adult education.
"The interesting thing is that the coronavirus is stirring the pot in a way that isn't quite clear yet," says Forbes.
"We've had to move everything online since March, including our adult classes," he says.
"And, interestingly, that has stimulated a whole new set of thoughts that might emerge into something. I think we've now got a great deal more interest in the possibilities of flexible online delivery, or a mixture of online and classroom delivery, that might be a different way that adults could access adult education."
For colleges that want to encourage adult learners back to school but aren't able to offer the perks of community hubs, online or blended provision could be a solution.
But what does all this mean for the future of adult education in colleges? If older learners value studying in communities where they spend time with people they perceive to be similar to themselves, or would prefer to learn online, could the days of 16-year-olds sitting next to 40-year-olds in college classrooms be coming to an end? And if so, would that really be such a bad thing?
For Pember, there are benefits to 16- to 18-year-olds sharing classrooms with mature students that would be a shame to lose.
"For 10 years, I ran a college [where] young people would sit next to [older] adults, and every year I would get an [older] adult in my office saying they weren't sure about sitting next to these young people," she explains.
"Every year, I would say to them, 'Well, can you just give it a couple of weeks and see what you think?' Then I'd wait to see if they'd come back [to me] – and they never did. In 10 years, they never came back.
"I'd have a nosey about what was going on a bit later in the term, and they'd say things like, 'Oh, yeah, they've settled down…they've grown up a bit. They've taught me to do this and they've taught me to do that."
The younger students also benefited, she says. "They would say that [having a mature student in class] knocked off their rough edges a bit…so there are absolutely benefits to that mixed approach."
However, Pember also acknowledges that alternative adult-only settings have their advantages, too, and that adult learners will often benefit by studying in environments that are different from those used to educate large numbers of teenagers.
"People want a safe environment," she says. "They don't always want to have a lot of 16- to 24-year-olds rushing around the place, and so they feel far more secure [in non-traditional settings]."
Yet, whether older and younger people are educated together or not, it is crucial that adult further education is happening somewhere, Pember points out, particularly in light of the pandemic and the effect it is having on employment.
"Even before Covid, the way the government spoke about lifelong learning was at odds with what was happening.
"But with Covid, many of us are now expecting about two and a half million people to be unemployed by November. So it's really important that we have an adult training or retraining offer in place," she says.
If the launch of the Lifetime Skills Guarantee is anything to go by, it seems that the government has woken up to this fact. But there are already concerns that the reforms will not go far enough.
NUS vice-president for FE Salsabil Elmegri says she is concerned "that the government will only allow people to take courses based on what's valuable to employers".
"I would like to see students have a full range of options that will benefit them available and of course funded," she says. And Kirstie Donnelly, chief executive at City & Guilds Group, is concerned about how the new provision will be "flexible enough for people to fit learning around their lives and responsibilities – whether that's childcare, caring for a relative or a part-time job".
"Meanwhile, if only those without an A-level qualification are eligible for this training, it completely overlooks huge swathes of the population who have been displaced from their industries this year," she adds. "And, while this will help social mobility, it can't be a true lifelong skills solution if you're only eligible once."
Chris Parr is a freelance journalist
This article originally appeared in the 2 October 2020 issue under the headline "Where have all the adult learners been?"