A-level entries in political studies have rocketed by nearly 10 per cent this year.
Other subjects to enjoy rising entries this year include psychology, history and geography, while entries have flagged in mathematics and English.
---
A level results: A* grades at six year low
Gender gap: Girls overtake boys in gaining top grades
Advice: How to help disappointed students
---
According to new figures published this morning for A-level results day, political studies had the greatest proportional increase in entries of any subject.
This year the subject was sat by 19,727 pupils in the UK – a 9.8 per cent increase on the 17,964 candidates who sat it in 2018.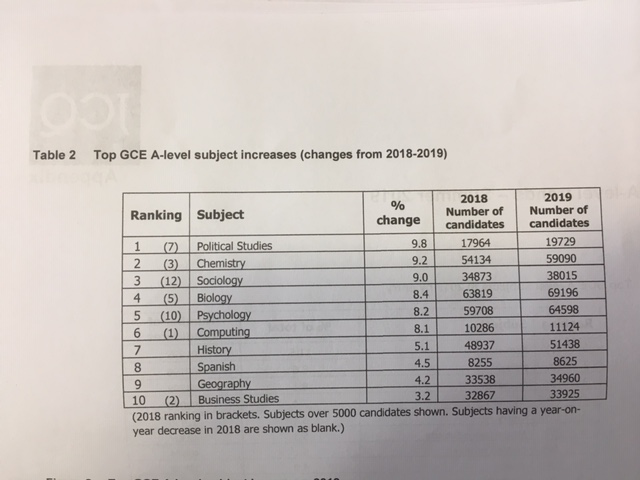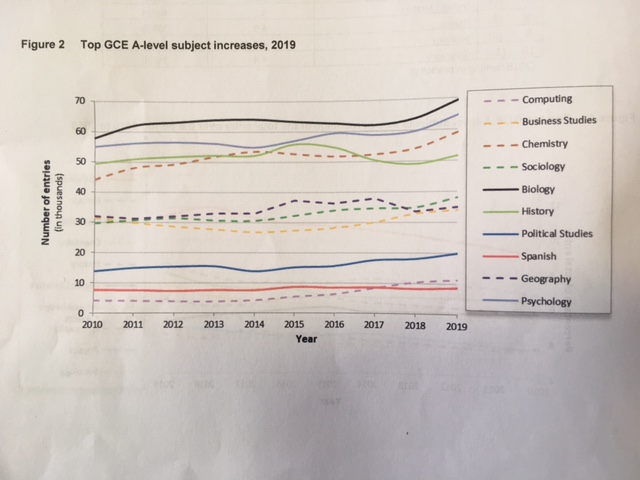 The increase is even more impressive when set against the backdrop of a 2.9 per cent reduction in the size of the 18-year-old population this year.
Edexcel executive Derek Richardson said the rising number of entries in humanities reflected student concerns about global warming and the political climate.
"We're seeing a big increase in the humanities subjects like political studies and geography, and that comes at a time when we're seeing radical physical and social events around climate change," he said.
"So students are perhaps choosing subjects that they feel will be most interesting and relevant to them.  
"Around the time these students were choosing their A levels there were huge discussions going on around the EU referendum in the UK, the elections in the US, the most dramatic geopolitical events in a long time."
Geoff Barton, Association of School and College Leaders general secretary, said: "I'm not sure more students are taking politics because of or despite Brexit.
"It's certainly been unignorable that politics is in the air. But I think young people are being proactive rather than reactive to events.
"The younger generation are choosing to show leadership – they see the older generation as insular, polarised and parochial and they want to get away from that."
The increase in politics is not a one off blip, with entries increasing in both 2018 and 2017. Some commentators have suggested that the trend reflects the fact that we are "living in fascinating times".
The three sciences showed strong growth this year. Other subjects which saw rising entries include sociology (up 9 per cent), psychology (8.2 per cent), computing (8.1 per cent), history (5.1 per cent) and geography (4.2 per cent).
However, maths entires fell by 5.9 per cent and English literature was down 7.8 per cent. 
Arts subjects continued to struggle this year, with drama entries dropping by 9.2 per cent and music by 6.4 per cent.