In primary school, I was quite bookish. I really loved school, I loved learning, I loved homework, I was just a real nerd. I used to get in trouble in class sometimes because I'd be reading my novel underneath the desk or at lunch, instead of playing with friends, I would take a book from the library and read that instead. The teachers had to call my parents and tell them that it wasn't helpful for me to be constantly reading, that I needed to be a little bit more sociable.
But I was academic – and probably quite annoying. I gave the impression of not paying too much attention in class and then my exam results would always be really good, which annoyed a lot of the teachers.
Ms Keane was my English teacher and I had her for fourth, fifth and sixth year. She was a really challenging teacher – she had very high standards and expected a lot from you. I actually thrived in that environment. To have someone who constantly thought I could do better was very encouraging and she really fostered in me the sense that I had a way with words, that I was good with writing.
Fourth year is the year between exams, and it was a real change to be in a classroom environment when it wasn't, you know, this is the text we are studying for our exams. Instead it was, these are books that I think you will find interesting. Ms Keane gave me a copy of The Handmaid's Tale and she said I think you'll really enjoy this. It's funny because I've always been a massive reader – my mother was an English teacher and there were always loads of books in our house and we went to the library a lot. It's a miracle I'm not dead to be honest, because I would walk down the street reading a book, I just had to have a novel in my hand.
Because I read so often I can probably count on one hand the amount of times a book has changed my life, and The Handmaid's Tale was one of those. I remember putting it down and having this feeling of having an existential crisis, going I don't really know about what to think about the world in which I live now after reading this novel. It made me a feminist and it changed the way in which I saw the world. It was huge inspiration for me when I came to write my first novel, Only Ever Yours, I really credit her for that. I really credit her for seeing something in me that she thought would respond well to that book, and for being generous for giving it to me in the first place.
I think sometimes with books, they plant a seed. It might not be an automatic radicalisation, and a morphing into a fully-fledged feminist. But books can make you start to look at things a little bit differently and make you question the things you've accepted as normal up until that point. And I don't think there's any harm in that, I don't think there's any harm in encouraging young women to question society at large.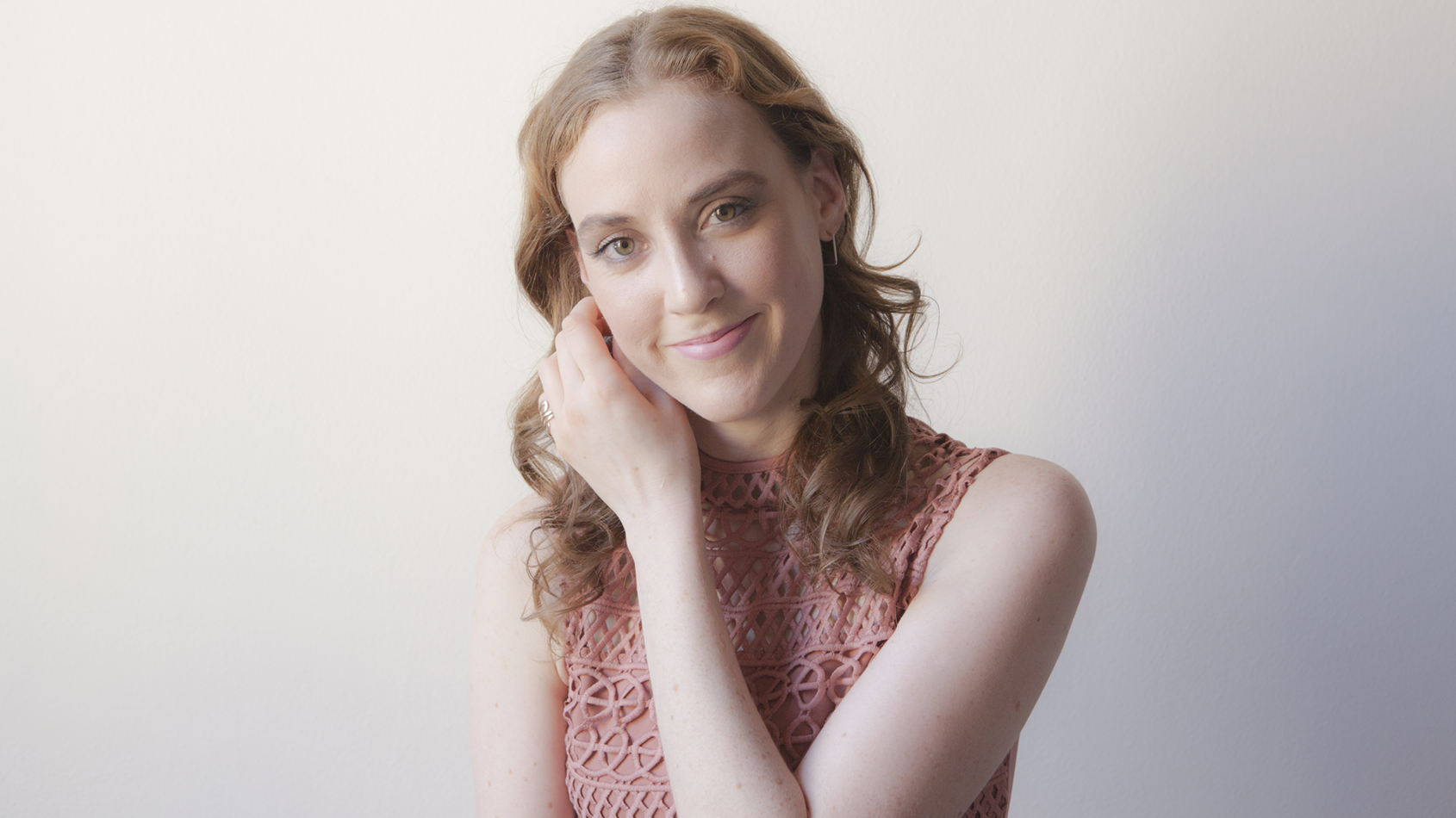 I'm hoping that's what my new book, The Surface Breaks will encourage readers to do. It's a feminist retelling of The Little Mermaid.
I was so obsessed with The Little Mermaid as a child. I grew up by the sea, right by the beach and was always drawn to the water. My mother said if I was ever upset or sick they would put me into the bath to sooth me. I think I was sort of half sea-creature and half child and because of that the story really resonated with me and the Disney version came out when I was aged four. It was the perfect time for it to imprint on my consciousness.
It was only when I was older and looking at the story with a more critical eye that I could see that aspects of it were problematic. This is a young woman who gives up her voice, her family, her home. She mutilates her whole body so that a man – whom she doesn't even know – will find her acceptable enough to fall in love with. It really hurt me to say, oh because I'm a feminist I can't enjoy The Little Mermaid, so I jumped at the chance to really reclaim the story, and to really highlight the aspects of it that I found problematic. I've given it a new ending, one which I feel is more empowering and more exciting and gives the little mermaid back her agency and her voice.
Whenever I write, I do it it in my hometown – ironic given that when I was a teenager I couldn't wait to leave – so I see Ms Keane occasionally. I've spoken about Ms Keane quite a few times, so I think she is probably embarrassed and thinks please stop talking about me!
But when I see her she's always so lovely. She comes over and we have a chat, about what books I've read, or my books, and we will talk about that and she's still really encouraging, which is lovely.
I remember her saying once, that – obviously she's been working there for a few decades now – you wonder sometimes, if any of it is getting through. She said it's so nice to know that – even if it's one person, because she really did – she made such a difference in my life. She found that very gratifying. It must be nice to know the work you're doing has impacted on someone's life.
Louise O'Neill was talking to Kate Parker
---
CV
Born: 1985, Clonakilty, West Cork, Ireland
Education: St Josephs Girls National School and Sacred Heart Secondary School, both Clonakilty
Career: Louise is an award-winning Irish young adult writer. Her latest book, The Surface Breaks, is a modern retelling of The Little Mermaid.