Persistent disruptive behaviour is driving up the rate of fixed-period exclusions in schools, latest figures show.
The number of fixed-period exclusions across all state-funded primary, secondary and special schools increased by 7 per cent last year, according to Department for Education data published today.   
Persistent disruptive behaviour is the most common reason given for fixed-period exclusions, making up 31 per cent all cases, followed by physical assault against a pupil (16 per cent) and verbal abuse or threatening behaviour against an adult (15 per cent).
---
Exclusive: Four in 10 teachers struggle with behaviour
---
Fixed-term exclusions for persistent disruptive behaviour have risen by 73  per cent since the 2014-15 academic year, while those for verbal abuse or threatening behaviour against an adult has risen by 22 per cent in that time.
Increase in fixed-period exclusions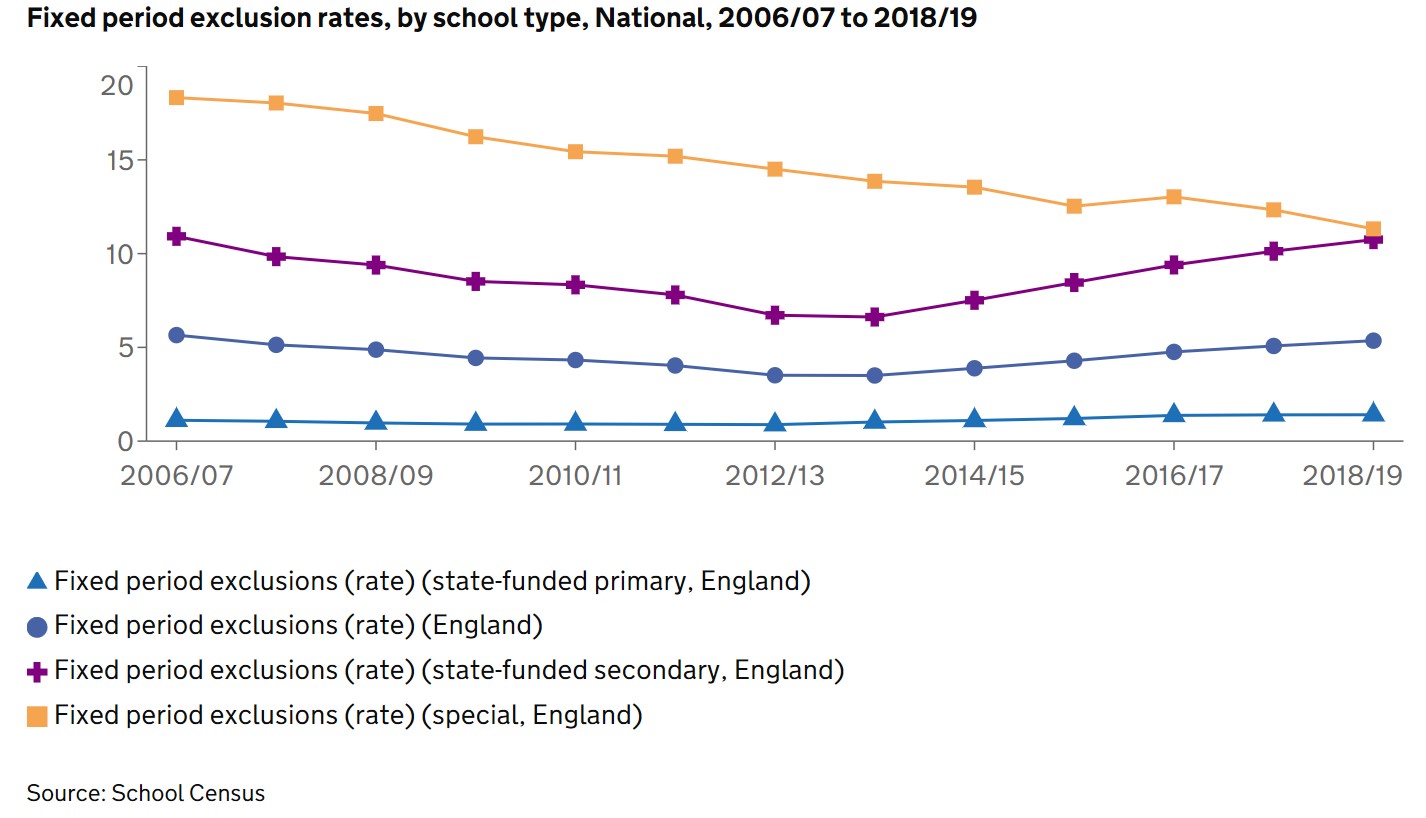 The increase last year has been driven by secondary schools, with a small increase in primary school exclusions and a decrease in special schools.
The DfE data also shows that the rate of permanent exclusions has remained constant, decreasing by just 11 pupils to 7,894 permanent exclusions in 2018-19.