Sometimes you just have to take a leap of faith. In December 2013, after 10 years of teaching, I began searching for something different. I loved my time teaching in Scotland, and I am extremely grateful for the experience and opportunities I received working for three fabulous schools in Fife. But I had begun to crave a real change, something that would reignite my passion for teaching. That opportunity came through my sister – she and her husband were living in Qatar, and told me about job opportunities at Doha College (DC). And that was it: the spark I had been looking for.
There are over 2,000 students from 68 different nationalities on role – a truly international community operating on a not-for-profit basis. It was the first school in the world to be honoured with the High Performance Learning (HPL) accreditation in June 2018.
At the end of August 2014, I arrived in Doha with my wife and 11-month-old daughter and haven't looked back. We've now been blessed with a second daughter and my eldest is now a pupil at DC. I've also been promoted to head of year and English lead – which has raised a variety of challenges. Part of my role involves splitting my time between two campuses which are a 30-minute drive across town apart. This is difficult to time manage, particularly with responsibility for a class of my own. Fortunately, Doha College is preparing a new state of the art campus for 2020 and this will negate the need for cross-campus travel.
Just last week, we took 120 children on an overnight residential to Banana Island, just off the coast of Doha. It was all linked to a Robinson Crusoe experience. The children became shipwrecked on the island and had to earn gold coins through a series of challenges. The gold coins were then used to purchase a variety of equipment that would allow them to build a raft which would help them escape the pirates. I have attended numerous residentials across the UK and this experience certainly rates as one of the best I have been on.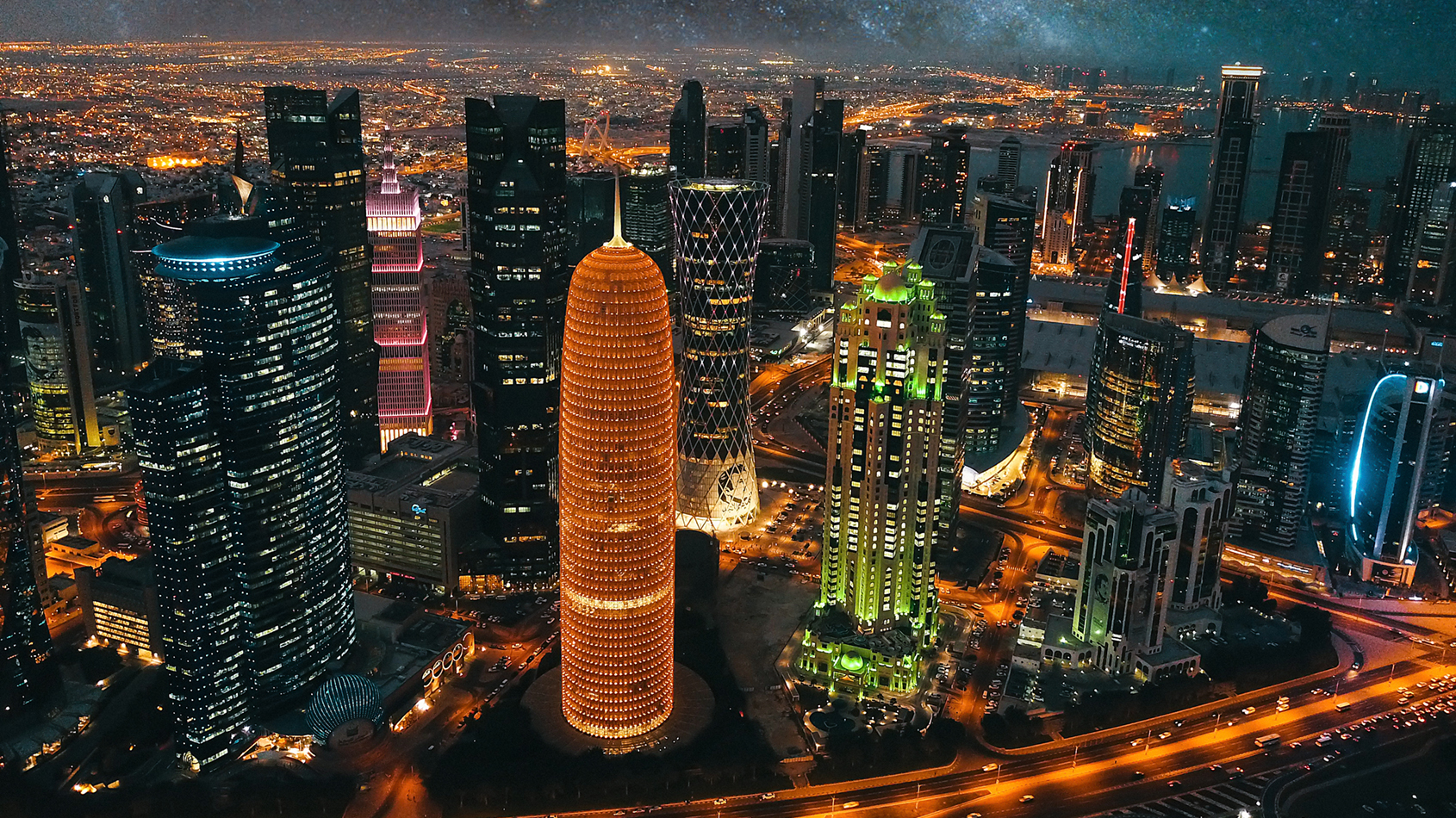 School starts early in Doha. Lessons begin at 7.20am and school finishes at 1.10pm. With clubs and meetings, a typical day would finish around 2.30pm. If I could change one thing about working here, that would be it. Having the alarm going off just after 5am every morning is something that, after four years, I am still attempting to get used to.
Thankfully this is under review for when the school relocates to the new campus – I have my fingers and toes crossed for a positive outcome. The roads in Doha are forever changing. With so much infrastructure happening all over the city, you can wake up one morning and your route to work has entirely changed. When I first arrived a typical journey to school could take up to an hour. Now with new roads opening all the time, this is only 20 minutes.
One of the personal benefits of working here is that my daughter, Esmé Rose, is a pupil at DC. On the journey to and from school, my daughter and I drive in together. She loves school and on the way we play games like eye spy, or she tells me all about her day. It's such a lovely perk of working here. After school, there is a staff crèche for children whose parents work at the school. She will sometimes attend crèche, or she helps me around the classroom.
Throughout the week, there are specialist lessons where children are taught PE, swimming, music, Arabic and French taught by specialist teachers. Being a British school, we follow the English national curriculum.
Working with a variety of teachers from across the globe and the closeness of collegiality leads to the school becoming like a huge extended family. Everyone makes time for each other and it is incredibly supportive. I've made so many friends for life working in Doha, most of whom work at the college.
Working in an expat school, the students experience and face problems around a cross cultural and third-culture upbringing. Doha, like other countries, has a very transient population. Some people may refer to themselves as lifers but others are just passing through. The fluctuating job market results in a lack of security for some families. This means that children see their friends come and go and for some that is a really challenging time. My own daughter has had three of her friends leave already, in only a year and a half. For many, Doha is where they live, but home will always be home. For other children, Doha is all they have known as home, and to be taken away from that at a whim can be difficult.
Qatar, and Doha in particular, is an impressive, ever-changing and remarkable place to live and work. The weather from October to April is wonderful and with access to so many beaches and pools you're truly spoiled for choice. In summer months, the weather can become a little unbearable. The school is closed in July and August, meaning we get to enjoy two months with family and friends back in Scotland.
We also travel around the Middle East and beyond. Already, we have visited India, Oman, Bahrain and the UAE, with further plans for future excursions underway.
Will I return to teaching in the UK? One day, for sure. But for now, I love it here. The experience my family and I are having is one I would encourage anyone to grasp with both hands, and of course, to jump into with both feet.
Scott McDiarmid is head of year and English lead at Doha College, Qatar