Antonia Gentgen is one of tens of thousands of European nationals for whom the issue of Brexit is a very personal one. The 19-year-old, studying English at Chichester College, arrived in the UK from her native Germany in August after her family bought property in the area. She had hoped to settle here in the longer term. 
With Brexit fast approaching – if the government's timeline goes to plan – it is difficult for an EU national to keep up with events and work out what's going on, says Gentgen. "It's just so confusing," she laments.
Gentgen is not alone. Kaspars Zvejnieks came to Boston in Lincolnshire – the area of the country with the largest proportion of people voting in the 2016 referendum to leave the EU – from Latvia with his family seven years ago. The 17-year-old dreams of a career in the Royal Navy, and is studying on a level 2 uniformed public services course. "I absolutely love the college," he says. "The people, the teachers – it is just perfect. I started here about two years ago. Latvia is still my home country, but I would say England is home now."
A community divided by Brexit
Zvejnieks is aware that the community in Boston is divided on the issue of Brexit, and is also worried about the implications for his career prospects. He is also concerned about what Brexit might mean for him personally. "I am all over the place, to be honest," he says. "I don't even know what to think any more. I want to stay in the UK. None of my family want to leave – we have nothing left in Latvia apart from some family. [Joining] the Navy is still 100 per cent my plan; I need to apply for citizenship and I can ask the college to help with that."
No official data is held on the number of EU students in English colleges, and the proportion varies significantly in different parts of the country. But the Association of Colleges (AoC) estimates there to be about 40,000 EU students in England alone – about 2 per cent of the total number attending college. This is in addition to the 7,000 EU nationals believed to be currently working in colleges across the UK – about 4 per cent of the overall workforce.
The AoC's 2018 survey on international activity in colleges, published last month, reports that the average number of EU students per English college has risen compared with the previous year, to 384 from 353. And the figure is almost twice as high when data from colleges in the rest of the UK is added. This rise is largely down to the number of students from the Republic of Ireland who cross the border to study in Northern Ireland, as well as those who take advantage of the free higher education courses on offer to EU citizens in Scottish colleges.
Student recruitment in doubt
Owing to those numbers and the financial implications for the sector, the status of EU students is at the heart of concerns over Brexit for many in FE. According to the AoC report, student recruitment (including summer schools) is still the mainstay of colleges' international work, accounting for at least 75 per cent of all activity and income. Average income from EU students paying domestic fees is £92,979 per year. Hence, the AoC report states that clarification on this issue is "critical for all colleges, but for Northern Irish colleges in particular". 
Little is known yet about how exactly the recruitment of international students will work post-Brexit – not least, with a meaningful parliamentary vote on prime minister Theresa May's proposed deal having been pushed back to the week of 14 January 2019.
Should Brexit go ahead, though, it seems that the end of freedom of movement within the EU – one of the central pillars of the European Union and a rule that allows EU students to study in the UK without a visa and with the same conditions as home students – is inevitable. 
The government's recently published immigration white paper proposes a single immigration system that treats migrants from EU countries in the same way as those from "low-risk" non-EU countries, with highly skilled workers who want to live and work in Britain given priority.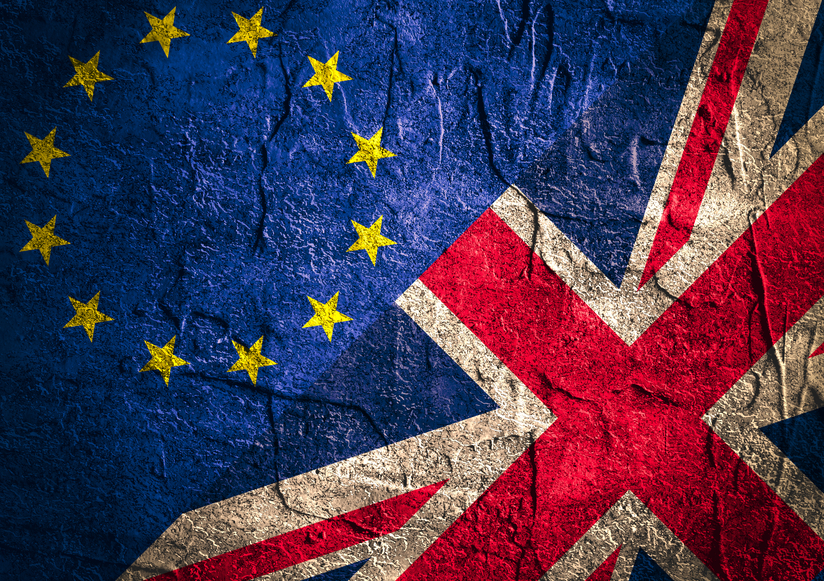 Students could be deterred
This could mean that EU students, like other international students, would need a Tier 4 visa to study in the UK.  As the white paper acknowledges: "Applying Tier 4 rules to students may discourage some [European Economic Area] students from studying in the UK. There will be additional processes, requirements and costs that could deter some applications."
Recruitment of students with such a visa has already been deeply problematic for most colleges, and numbers dropped following a tightening of immigration rules. The AoC survey says more than a third of colleges have experienced visa refusals for credibility reasons in the past 12 months on both Tier 4 and short-term-study visas. 
"I think no one really knows what changes Brexit will bring," says Emma Meredith, international director of the AoC, "but we know that there will be change, even if it doesn't happen overnight. The most immediate question for colleges, in my
view, is, what will happen to the status of EU students coming to study in the UK after Brexit?"
Future far from clear
Colleges enrol EU students on a range of courses, from English-language summer schools to full-time mainstream provision. At present, they enrol on the same terms as UK nationals. What will happen in the next few years, though, is far from clear.
"It's unlikely that visas will be needed for short-term travel to the UK," says Meredith, "but if they're needed for study programmes, such as A levels or HNDs, will European students still think it's attractive to come to the UK? Or will they simply bypass the UK and go to Ireland? Whatever the outcome, colleges will need time to plan and to adjust to European students coming to UK colleges on a different basis in future, and perhaps in different numbers."
Students themselves will also have to adapt; a key issue is the documentation that EU students will be required to show at the border. Many currently travel on ID cards, but if a passport-only requirement is introduced, this may pose difficulties.
Chichester College has about 400 EU students, most of whom are on a study year abroad; they make up almost one in 10 of the total number of 16-18 students at the college.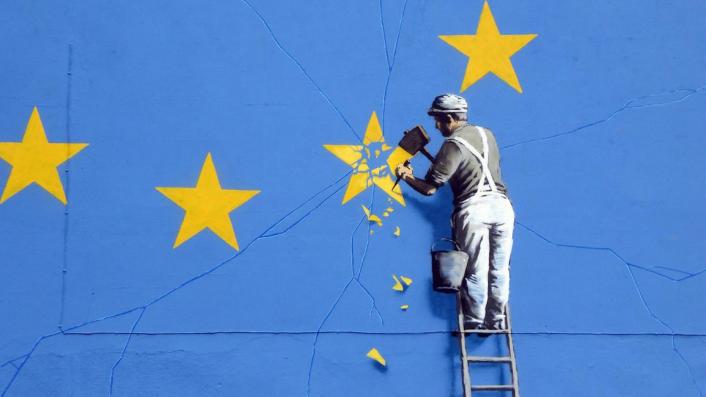 'Hugely damaging'
"They are charged a home fee and a commercial fee for doing language courses; they are from all over Europe," says principal Shelagh Legrave. "We have not seen a huge change there [yet], but we are really worried about the future. There seems to be a sense that [they] might not be given special treatment and will need a Tier 4 visa. But, importantly [after Brexit], we cannot treat [EU learners] as home students, and that means we need to charge them a different fee. I can understand the argument to treat them the same, but from a college perspective, it will be hugely damaging." 
She says European students currently help to keep some courses economically viable, adding: "That could get worse if we don't get the same number of EU students."
It is not just students, of course, who would be affected by changes in immigration rules: it is estimated that colleges currently employ some 7,000 EU citizens. "We have staff with EU backgrounds and we rely on them," says Legrave. "They are language teachers, support staff and administrators." Some of them originally came to the area to work in lettuce harvesting in the countryside surrounding Chichester, but have since secured jobs working for the college. "Some of those staff are very worried," she says.
The effects of Brexit on the sector go beyond immigration: provision delivered to overseas students could also come into play. While high-profile projects in more far-flung places capture most of the headlines, the Erasmus+ programme – an exchange programme for post-school learners – is the third most important activity for colleges, according to the AoC report. "The UK government has provided reassurances about Erasmus+ funding until 2020 and the end of the current programme cycle. This has allowed college Erasmus+ programmes to continue largely business-as-usual," it adds. But what happens after 2020 is less clear. 
International competition
In terms of international student recruitment, the top EU nations for UK college activity are currently: Italy, Spain, Germany, France and Slovakia. No fewer than eight out of the top 20 international markets for colleges are in Europe, although there have been some noticeable changes in which countries are the most active markets for UK colleges.
This "could be an impact of Brexit, with colleges either beginning to look beyond the EU for business or EU countries choosing other destinations over the UK due to uncertainty about Brexit", the report says.
The prospect of companies relocating from the UK will also have a knock-on effect, according to Trafford College principal Lesley Davies, who chairs UK Skills Partnership, which brings together the UK skills sector with counterparts overseas to deliver skill-development projects.
"If for any reason companies do relocate, there will be an impact from that on adult learners that need to retrain," she explains. "We need to look at the local skills environment and business, and at whether there are likely going to be any changes to the business make-up – do we need to put on any new training programmes?"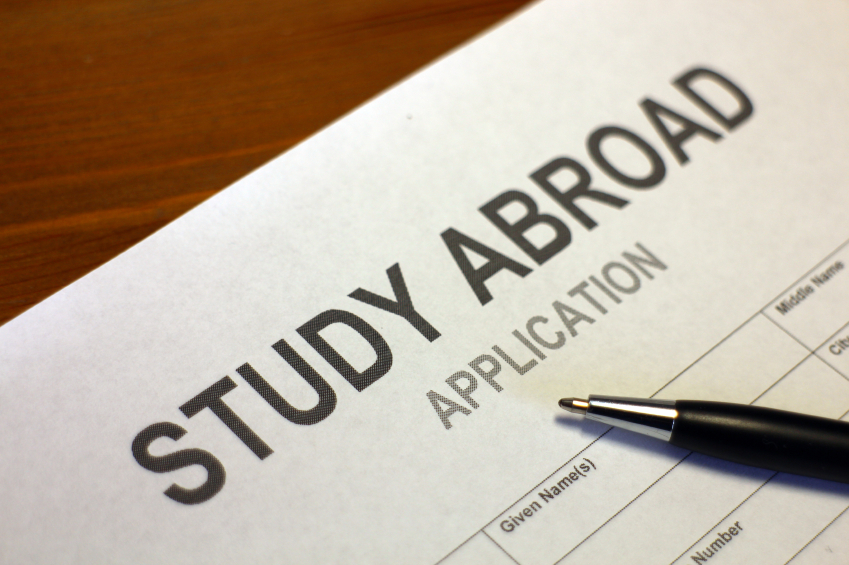 A silver lining?
But while concerns over the effects of Brexit on colleges, their students and staff run deep, it could still bring positive opportunities, believes Davies. "What we are really focused on is that there are so many opportunities for the whole of the sector to increase our attractiveness, and also for us to deliver and help with consultancy internationally," she says. "Some of that is in Europe, but there is a lot of that in other countries. We are delivering consultancy to governments on how to structure their vocational system. We are competing there with countries like Austria and Germany." 
Meredith also believes that the prospect of leaving the EU has "sharpened thinking at home", meaning that the UK education sector has "had to think quickly and carefully about how we place ourselves internationally so that we remain competitive". 
So international activity is still ongoing and, in some cases, thriving. But for Meredith, the long-term term risk for the UK FE sector is that its reputation is tainted by the anti-immigration rhetoric that spread during and after the referendum campaign.
"An impression has been created that the UK does not welcome people from overseas," she says. "This is very dangerous. These messages get caught up in the media not only at home, but internationally, which prospective international students may read and then reconsider whether they want to come to the UK, or even would feel safe to. Colleges are central to their communities and pride themselves on inclusion and equality – it's really important that the education sector reinforces this welcome message and that we see it being said by government." 
Julia Belgutay is deputy FE editor for Tes