Primary schools with the most disadvantaged pupils had only half the attendance rates of those serving the most affluent intakes during lockdown, a Tes investigation has revealed.
The stark findings come amid huge concern – highlighted in our Closing the Gap series – about the far-reaching impact of lockdown on disadvantaged pupils, who may have missed out on remote learning owing to a lack of equipment, space or supportive home environment.
Now, Tes' analysis reveals a significant gap in access to education during lockdown – even among those pupils who were invited back to school.
It comes as the first UK blanket shutdown of schools since the summer is about to begin in Northern Ireland, and as concerns about Covid infection levels grow in the rest of the country.
---
---
A teachers' leader today warned this had "compounded the lack of level playing field" for teachers in the most deprived schools where teachers and leaders are now under "hugely increased pressure".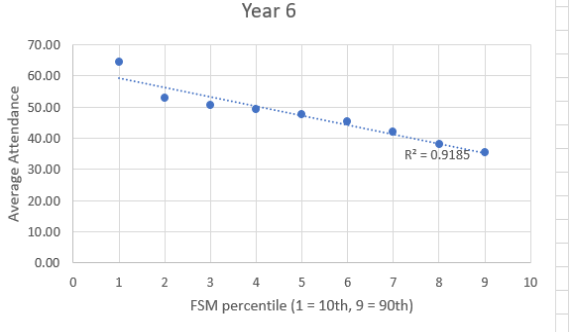 The Tes findings have also sparked calls from senior parliamentary figures for the government to produce an "urgent plan" to support disadvantaged pupils and their teachers.
The analysis is based on data gained through a freedom of information request for a snapshot of attendance for a week (25 June to 2 July), when Years 1, 6 and Reception were eligible to be back in class during national lockdown.
We compared this attendance data with the proportion of pupils on free school meals at each school.
This showed that attendance in the top 10 per cent most-deprived state-funded primaries in England was around half that in the lowest 10 per cent.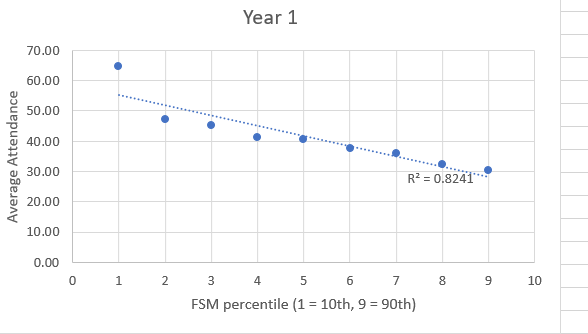 Tes submitted the freedom of information request after the DfE admitted that it had not collected any data on how many FSM pupils attended school in lockdown.
This had led headteachers to question how the government could know how much catch-up support disadvantaged pupils would need when returning to school in September. 
Responding to today's investigation, chair of the Commons Education Select Committee, Robert Halfon MP, said: "Thank you to Tes for doing the number crunching that the DfE should be doing themselves. The DfE should be looking at these figures and reacting accordingly.
"It needs to do a lot more work on data around FSM pupils and what is happening to those children and their levels of attainment compared with their better-off peers.
"There needs to be an urgent plan from the Department for Education, and working with Ofsted, not as tough inspectors, but as a candid friend to schools [in] doing everything possible to ensure that disadvantaged pupils don't lose out."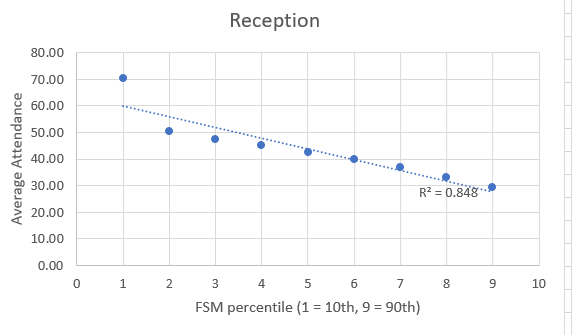 There have been repeated warnings over the potentially devastating impact of Covid-19 on the learning gap.
Back in June, the Education Endowment Foundation (EEF) found that a decade's progress on closing the attainment gap between disadvantaged pupils and their classmates could have already been lost during the pandemic.
And, this term, teachers working in schools serving disadvantaged intakes have expressed deep concern about the "mountain" they are having to climb with many pupils.
These concerns have been "reinforced" by Tes' latest analysis, said Geoff Barton, general secretary of the Association of School and College Leaders.
"We know already that these pupils were less likely to have had access to laptops and stable internet connections in order to access online resources during the lockdown period," he said. "And we now see this disparity in attendance during the wider opening phase in the summer."
Mary Bousted, joint general secretary of the NEU teaching union, said: "It's always been harder for teachers in disadvantaged schools because they're dealing every day with poverty and the problems it causes, and Covid compounds that through absence.
"And it increases the stress and pressure on teachers and leaders in these areas who know that they're going to have to conform to accountability measures that are simply unfit for purpose at the best of times and completely unfit during Covid.
"We've still got Sats and we're still going ahead with GCSEs and A levels, which are largely unmodified.
"If your pupils aren't in school, that increases the pressure hugely on teachers and leaders who know they are going to be assessed when it's much more difficult for their pupils to be in school where there's higher rates of pupil absence."
Teachers responding to a Tes survey last month said they had seen better progress among pupils who had attended school during lockdown, with one noting "huge progress for those disadvantaged pupils who were in school, particularly in their self-confidence and oracy skills".
Disadvantaged families were more likely to keep their children off school for economic reasons, said Dr Bousted.
She said: "If parents are on the minimum wage and they're not going to be paid their full wage if they have to isolate then they may decide not to take the risk [of sending their child to school]. And if they're in a crowded home with elderly relatives there's a rational fear of the virus being transmitted to them."
Mr Barton said: "Statistics in early June found that people living in more deprived areas experienced Covid mortality rates more than double those living in less deprived areas.
"This will have inevitably caused high levels of anxiety in addition to the impact of the infection itself."
The six primary schools in England with the highest proportion of FSM pupils – 76.6 per cent, compared with the latest national average figure (pre-Covid) of 17.3 per cent – are all part of the same academy trust, in the Midlands, with attendance rates of between 23.4 and 31.6 per cent for the week in question.
Second highest was a group of primaries in Newcastle with 71.1 per cent of pupils eligible for free school meals and attendance of between 14.3 and 24.9 per cent. 
This compares with six state primary schools at the other end of the table, in North Yorkshire, which had full attendance and no pupils eligible for FSM. In Buckinghamshire, a trust of four village primary schools, had no pupils on FSM and 95 per cent attendance.
While a strong correlation was found between attendance and disadvantage among primary schools, there was only a weak correlation for secondaries (see graphs, below).
This could be because these students were more likely than primary pupils to be brought back under a far more limited rota system, said Mr Barton.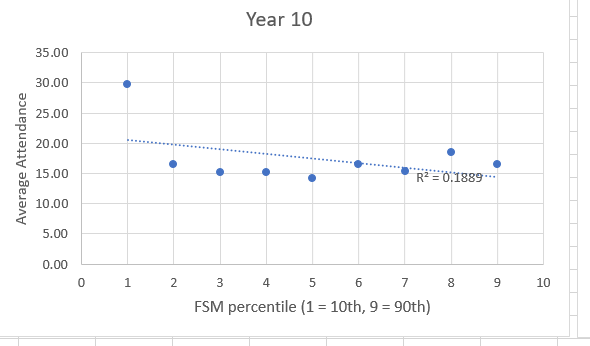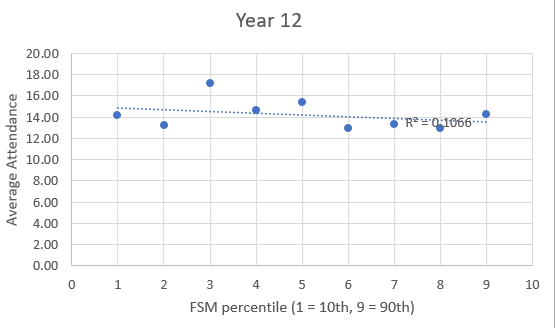 The DfE has been contacted for comment.