Last week, I went to see the Spice Girls in concert. When I was younger, I wanted to be a Spice Girl when I grew up. Now that I'm well into my forties, I want to be Ros Gould when I grow up.
Ros is over 70 and still teaching. 
Not only is Ros still teaching, but she is still one of the coolest teachers I know. She always has the most wonderful clothes, the funkiest hairstyles and is physically fitter and stronger than most teachers a third her age. Alongside teaching, Ros still does regular kickboxing, running, aerobics and BODYPUMP classes. But what she's truly amazing at is lifting people. I don't mean in the physical sense (although I'm fairly sure she'd be able to), but in the sense that Ros sees what others don't and acts on what she sees, to ensure that everyone she works with finds the world of education a little sunnier.
Ros has held pretty much every role there is to have in teaching. In fact, she's had so many different hats she's practically a milliner. Ros has been everything from an early years teacher to a Year 6 teacher; she's been a local authority lead teacher and adviser, as well as deputy head, acting head, school governor and everything in between. Her knowledge of the system is encyclopaedic, but you would never hear her advertise that herself. Ros is the kind of person who uses her knowledge and experience to be ever generous. She encourages others to take a chance, to be that 10 per cent braver and to have a go. She always listens in staff meetings, whoever is presenting, asking insightful questions and always making a point of seeking out the presenter to say thank you for their expertise and their time.
Ros is the kind of person who remembers who has the poorly dog or whose sister is in hospital. Ros takes the time to listen to those staff members who are hitting a bump in the road and uses her wisdom from life and from learning to help them navigate whatever is blocking their path. 
Small acts of kindness
I distinctly remember the day I returned to my co-head role from a five-month maternity leave with my first baby. I'd blithely assumed, with all the over-confidence of a yet-to-be-parent, that I'd have it licked by five months and be more than able to juggle parenting and leadership. I was trying (and failing) to make a cup of tea after another particularly difficult night with my daughter and I was all fingers and thumbs, knocking cups over and sloshing milk as if my imposter syndrome itself was trying to make the brew. Ros came up to me in the otherwise deserted staffroom, put her arm around me and simply said: "So, she's not sleeping too well yet? Don't worry. She'll get there." 
I could have wept with the kindness she had extended. She gently made me a cup of tea and chatted with me for a while about motherhood and work, and then casually went on with her day. After that one small moment with Ros, my imposter syndrome had evaporated, and I felt ready – albeit in a tired way – to take on the day. 
Ros ensures that no one on our staff ever comes unravelled. Whenever she sees a loose end, she positions herself so she can gather the frayed nerves and weave them back together so that nothing and no one comes undone at the seams. Through her gentle chiding, Ros lets younger staff members know that they shouldn't be relying on cola and doughnuts to get them through the day. She knows that family and rest is good for the soul and that healthy teachers are more effective, so she always encourages everyone to see their families and to visit the places that made them happy.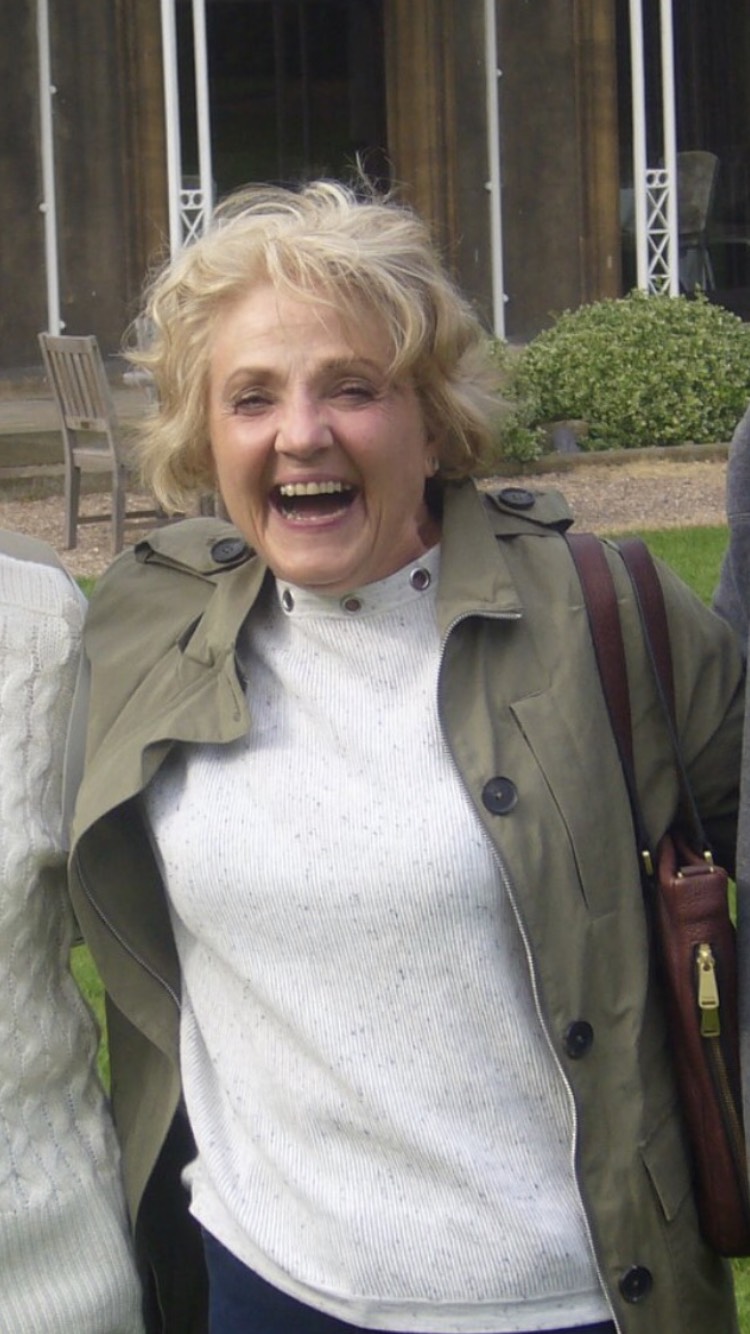 Ros is also probably the wisest owl in the tree. There is no educational fad or innovation she hasn't seen at some point. But she never disparages when colleagues, full of excitement for a newly discovered approach, share it with her in meetings or chanced conversations. She is always the first to challenge, to encourage robust discussion, but also always the first to defend and preserve the airtime for those who are taking their first tentative steps into leadership or professional debate. 
Educational chameleon
She is one of the greatest role models for the profession I have ever seen. She is like an educational chameleon, effortlessly blending her pedagogy and practice to best meet the needs of her charges and her peers. Ros is a tour de force when in full flow and the children hang off her every word, captivated by her delivery and her warmth. Ros is kind. Ros is generous. Ros is pretty much everything good about education. 
Ros is also a retirement boomerang. After retiring from full-time class teaching, she returned to initially do PPA cover, which turned into maternity covers. She then retired from that again but became a school governor and supply teacher. But it seems Ros can't stay away from education. Recently, her 70th birthday was celebrated in the school with a street-party assembly with cake, bunting, tribute acts, flowers and crowns for "HRH Ros Gould, the Queen of Anstey". Colleagues from all her decades of experience were invited to join the surprise celebration. 
I knew, as she stood at the front in her crown, clutching multiple bunches of flowers, that this was a once-in-an-educational-lifetime sight. 
With the current funding crisis meaning that some schools lack the funds to pay experienced teachers, I've been reflecting on just what would have been the cost to the school had Ros not been there. Ros made everyone feel as though someone cared. She made sure that every member of staff had not a "work wife" or a "work husband" but a "work mum" – someone who took the time to listen and to remember the little things that make the biggest difference. Ros's experience and knowledge made everyone feel as though they could achieve anything, and that she'd be right there cheering them on and running alongside them as they did. 
Seventy, doing what you so obviously love and still making all those around you feel like they can take on the world? Yes: when I grow up, I want to be Ros Gould. 
Emma Turner is the research and CPD lead for Discovery Schools Trust, Leicestershire