One of the key messages we have for our students at Institut auf dem Rosenberg is that our world is interconnected.
Academia is, of course, one way we do this, but we recognise that it is just one pillar of education, and that it is meaningless without having real-life experiences.
This is why we seek to bring the real world into the school whenever we can.
We have found that one of the best ways of achieving this is by partnering up with experts from external organisations who speak at Rosenberg or help to run our co-curricular courses alongside our world-class teachers.
The Future Park
This thinking led to the creation of the Rosenberg Future Park – a new facility where students can undertake projects guided by experts in the fields of science and technology.
The Rosenberg Future Park serves as a tangible link to the real world, and helps us demonstrate the sort of innovations that are changing the world for our students right in front of them: robotics, climate, renewable energy, future food production and more.
We also have partners from ETH Zurich University, SAGA space architects and robotics specialists Boston Dynamics who visit and teach our students using the new facilities in the Rosenberg Future Park.

This can all help demonstrate how technology can be used to enhance human imagination and creativity when it comes to art and design – using some of the following resources:    
Outdoor Lab: Here students can learn to programme Boston Dynamics' Spot – a robot that moves between the Outdoor Lab and classrooms to report back on the Future Park's systems, allowing the school to be notified if there are any issues and new findings.

T

his real-time learning is crucial for students and the core reason for why Rosenberg is investing in robots and projects such as the Future Park.
Climate Garden: This garden will simulate the weather conditions of 2085 in Switzerland using a hybrid climate zone.

The aim is to effectively demonstrate the result of global warming and to promote planet-centred thinking among the students by allowing them to experiment with different temperatures which vary between +2C and +4C from our current climate.
Vertical Farm: New vertical farming technologies have brought forward a system of circular irrigation and farming methods which reduce production costs, while protecting natural resources.

Our students are experimenting with growing their own produce here, which is used in the school kitchen.
Farm Bot: Working inside The Climate Garden is a farm bot, which prepares, plants, grows and nurtures crops through atomisation.
Wind Trees: All projects within the Future Park are connected to a self-sustaining energy network, which is partly driven by Wind Trees, which provide sufficient wind power to power most of the electronic devices within the Climate Garden.
Inspiring innovation
It is clear that there is an increasing gap between what the children are being taught in the classroom and in traditional universities compared with the real world.
We know this because our parents are an amazing sounding board for any new project; they are all entrepreneurs, coming from different industries, walks of life and locations and they tell us there is indeed a huge disconnect.
At Rosenberg, we are able to future-proof our students by encouraging an entrepreneurial mindset where they aren't afraid to embrace technology and to see how their learning can be applied to real-life contexts.  
The Future Park is another way for us to do this – to help them think of new ideas, see how the world is changing and learn about what innovations of the future might be needed.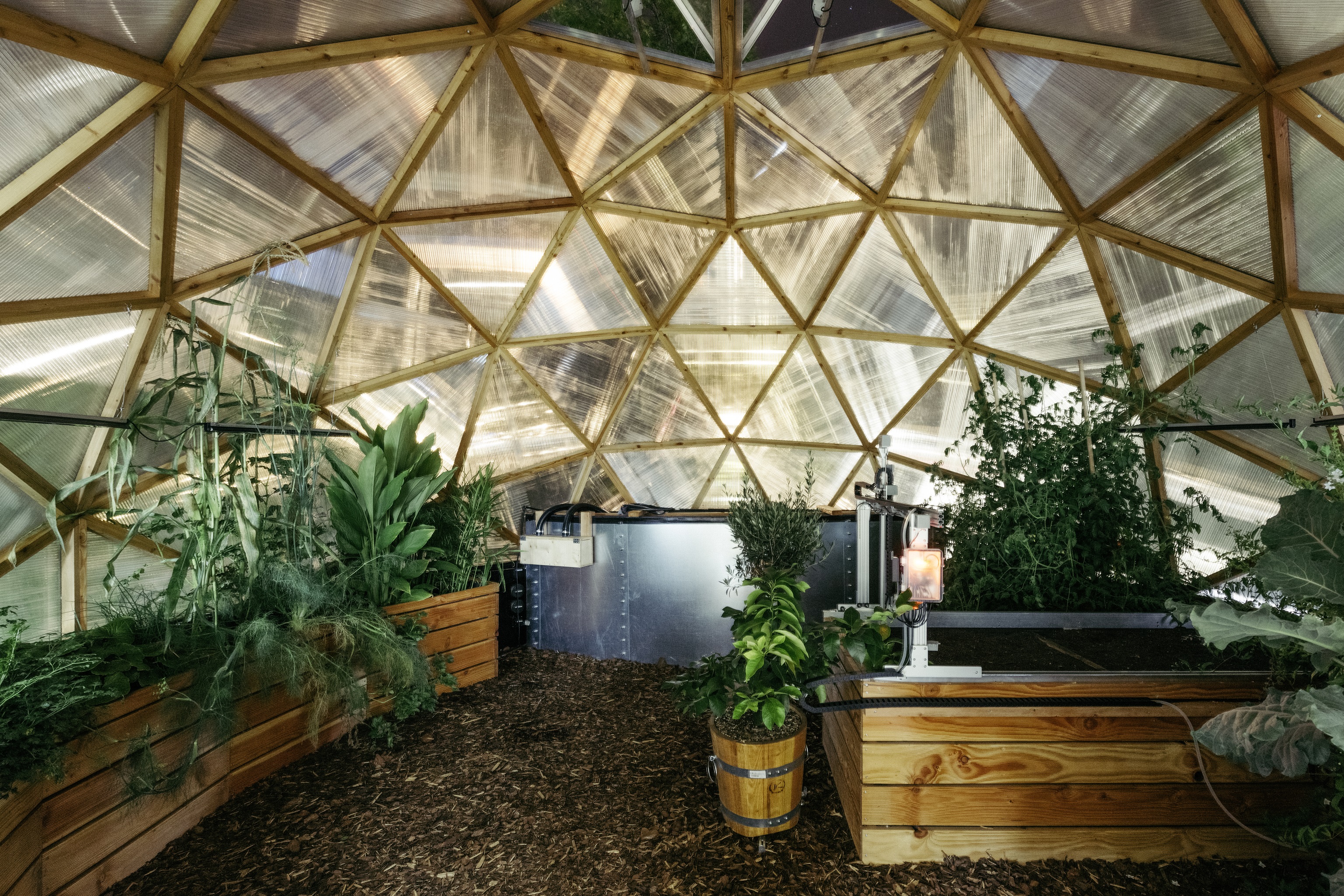 A global connection
In the future, we will increasingly look at how we can take the concepts we have pioneered here and see how they can be relevant to other schools, too.
It might not be transferable as a like-for-like project to all schools, as every setting will have different resources.
However, the key is about creating a culture where teachers, parents and pupils understand the importance of a future-orientated focus and creating a focus on real-world skills and ideas.
There is no reason why, on a different scale, the same process of partnering up, embracing new technology and bringing real-world experiences into the classroom can't be applied to schools everywhere in the world.
Bernhard Gademann is the director and headmaster of Institut auf dem Rosenberg