The proportion of GCSE resit students in England who achieved the crucial grade 4 pass that means they do not have to resit the qualification again has risen again in both English and maths, figures from JCQ show.
In 2021, 39 per cent of students aged over 16 gained at least a grade 4 in GCSE maths, a significant increase on 2020, where the figure stood at 33 per cent.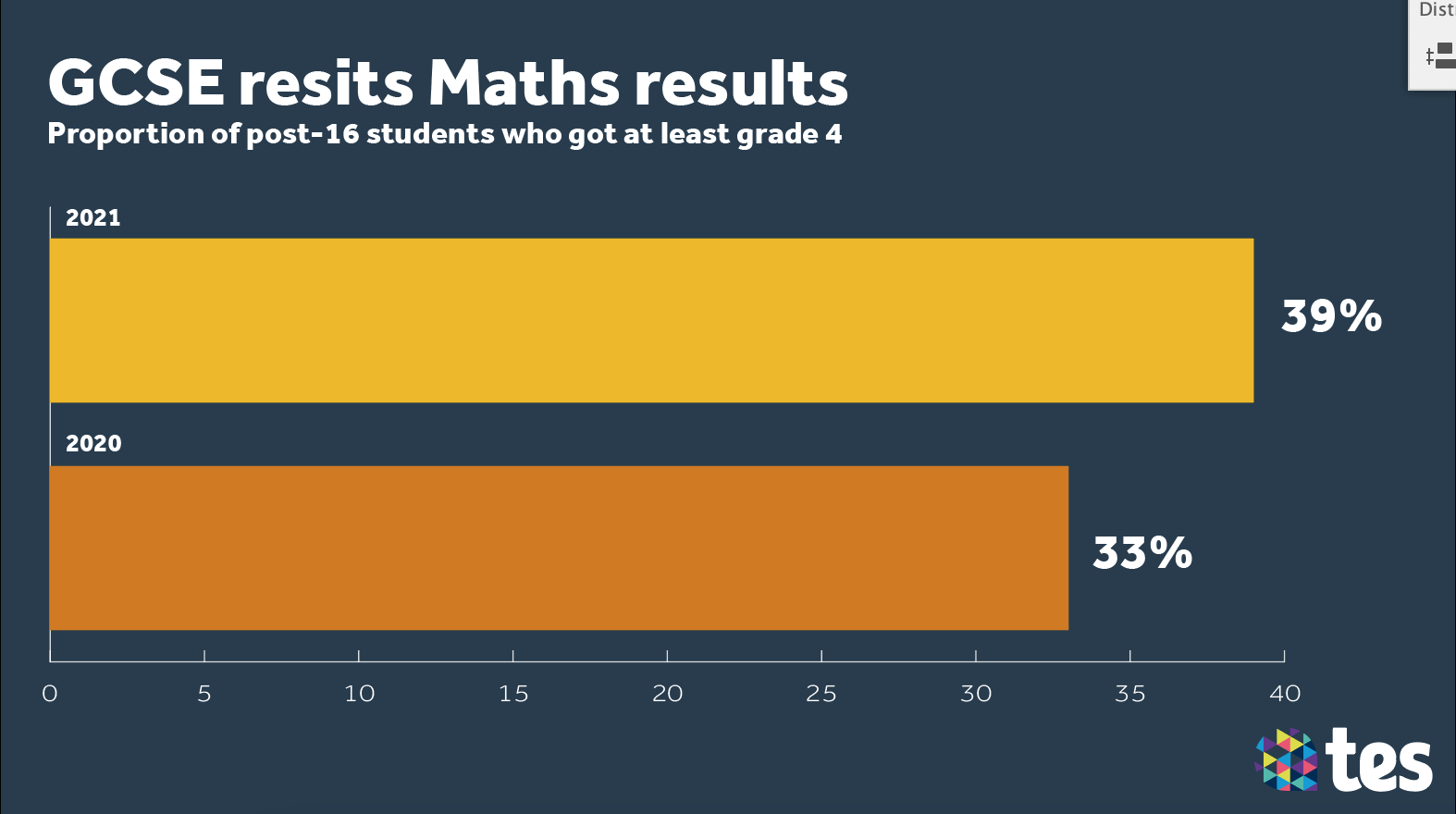 In GCSE English, 43 per cent of post-16 students gained at least a grade 4, a rise of just over one percentage point on 2020, when 41.8 per cent achieved that.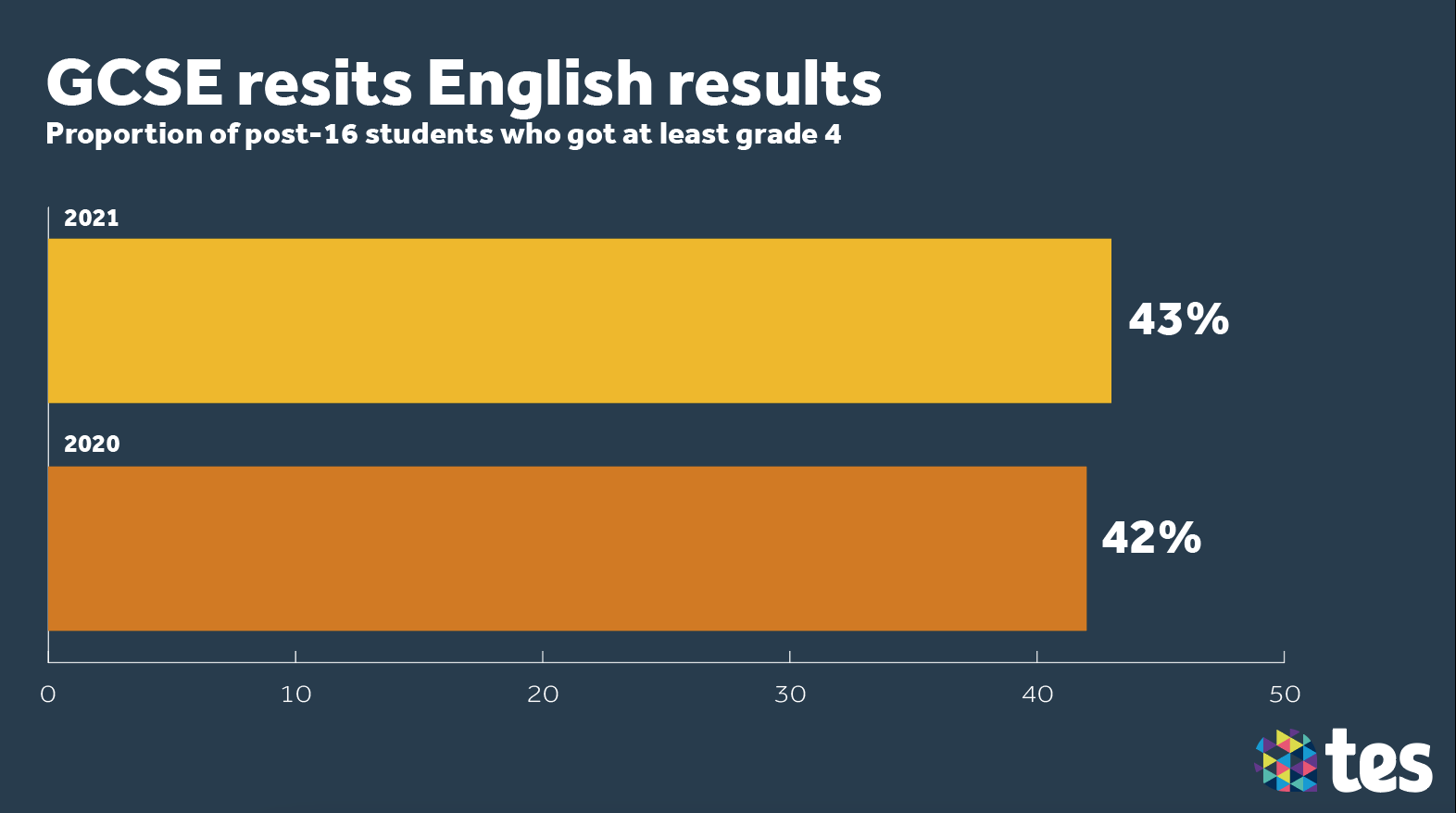 ---
Post-16 options: Does the funding match the rhetoric?
More results: No evidence of teacher bias in VTQs
Background: Delivering the first T levels – what's it been like?
---
Owing to the coronavirus pandemic, external exams were cancelled for the second year in a row, and students today receive a teacher-assessed grade (TAG), based on a range of assessments throughout the year.
David Hughes, chief Executive of the Association of Colleges, said: "Congratulations to all students receiving their GCSE, vocational and technical Level 2 results today and a huge thank you to their teachers in schools and colleges who have worked so hard to support students through a hugely disrupted year. Students should be proud of their results and confident that grades are meaningful. It's near impossible to compare outcomes with previous years because of the different way assessment was done.
"It's not just 16-year-olds collecting their results today. Over 44,000 16 to 18-year-old resit students have improved their GCSE English performance to grade 4 or above this year and over 48,000 have achieved this improvement in GCSE maths. We know how crucial these achievements will be for young people enhancing their educational and progression opportunities. 
"All of today's successes must not hide the fact that the resit policy needs a major overhaul. The resit policy is unfair and there are still too many who will fail year on year - in a year that has put inequalities in education under the spotlight, what better time to review the entire GCSE policy. It's time to rethink how we assess young people and adults who do not achieve grade 4 the first time round to truly put fairness at the heart of our education system."
Watch: How did adult learners at Luminate Education Group do? 
Last night, education secretary Gavin Williamson congratulated all those receiving their GCSE results today. He also highlighted the options available, from T levels and A levels to apprenticeships. 
"Whatever [post-16] option young people choose, they can do so with the confidence it will give them the skills and knowledge to get on in life," he said.