On a good day, if the weather is playing ball, it takes about three-and-a-half hours by boat and road to travel from Fair Isle to the capital.
That's not Edinburgh, not London – but Lerwick, on the Shetland mainland. (An eight-seater plane gets you over much quicker, but the unpredictable weather frequently puts paid to scheduled flights.)
One plus side for the headteacher at the island's school, who is our guest on the latest Tes Scotland podcast – listen here, is that there is a short commute to work: from door to door, approximately three big paces.
Fair Isle, described on its own dedicated website as "the most geographically remote inhabited island in the United Kingdom", is home to about 50 people.
The school's roll has been up at 17 in fairly recent times but now sits at three: one nursery child, one in Primary 2 and one in Primary 5.
Teacher jobs: Running a remote island school with only three pupils
Fair Isle Primary School headteacher Ruth Stout moved to the island to work in the school in 1992, after several years as a teacher in London. She is now in her second stint as head – having stepped down for a few years because she didn't want to carry on the role while her own children were pupils at the school – but is due to retire in October.
She may, however, have to stay on a little longer – recruitment is not straightforward, as whoever takes on the role will have to adapt to the particular challenges of life on Fair Isle.
#FairIsle school is looking for a new headteacher. It's a unique opportunity to work in the UK's most remote primary school & live on an island renowned for its scenery, wildlife & knitwear 💚🧶🐋 #LiveWorkShetland #InspiredByShetland #Shetland #SICSchools https://t.co/M8ftX0zxyk pic.twitter.com/MvWv7Mrb35

— Shetland Islands Council (@ShetIslandsCll) August 16, 2021
For such a small and geographically isolated place – although technically part of Shetland, it lies 25 miles from the mainland, all alone in the North Atlantic ocean – Fair Isle has a disproportionately strong hold on the popular imagination, thanks to its famously intricate knitwear, its reputation as a birdwatchers' paradise and having inspired Ann Cleeves' Shetland series of novels, now adapted for BBC TV.
Ms Stout says that the most important quality in a Fair Isle headteacher is "flexibility – it really is the word we use all the time".
Multi-tasking is par for the course on Fair Isle, where residents may have several jobs. The pupils, too, have tasks beyond the usual day-to-day demands of school – including writing the weekly front page for the island's newspaper, The Fair Isle Times (as we speak, they seem most likely to be splashing with the latest whale sighting). 
The opportunity to teach children across all ages up to 12 is something "I absolutely love", says Ms Stout, and the unpredictability of life on the island also appeals: around three times a year staff and pupils drop everything to watch the visiting pods of whales, and on another occasion a pupil was late for school because she and her dad – the warden at the island's bird observatory – had found an owl, which then became the inscrutable subject of an impromptu lesson about its welfare.
"That was just magic, I absolutely loved that – you just wouldn't get that anywhere else," says Ms Stout.
She stresses, however, that life and work on Fair Isle it is not for everyone.
"It's just a different way of teaching and living to other places, and it suits some people [but] it doesn't suit others."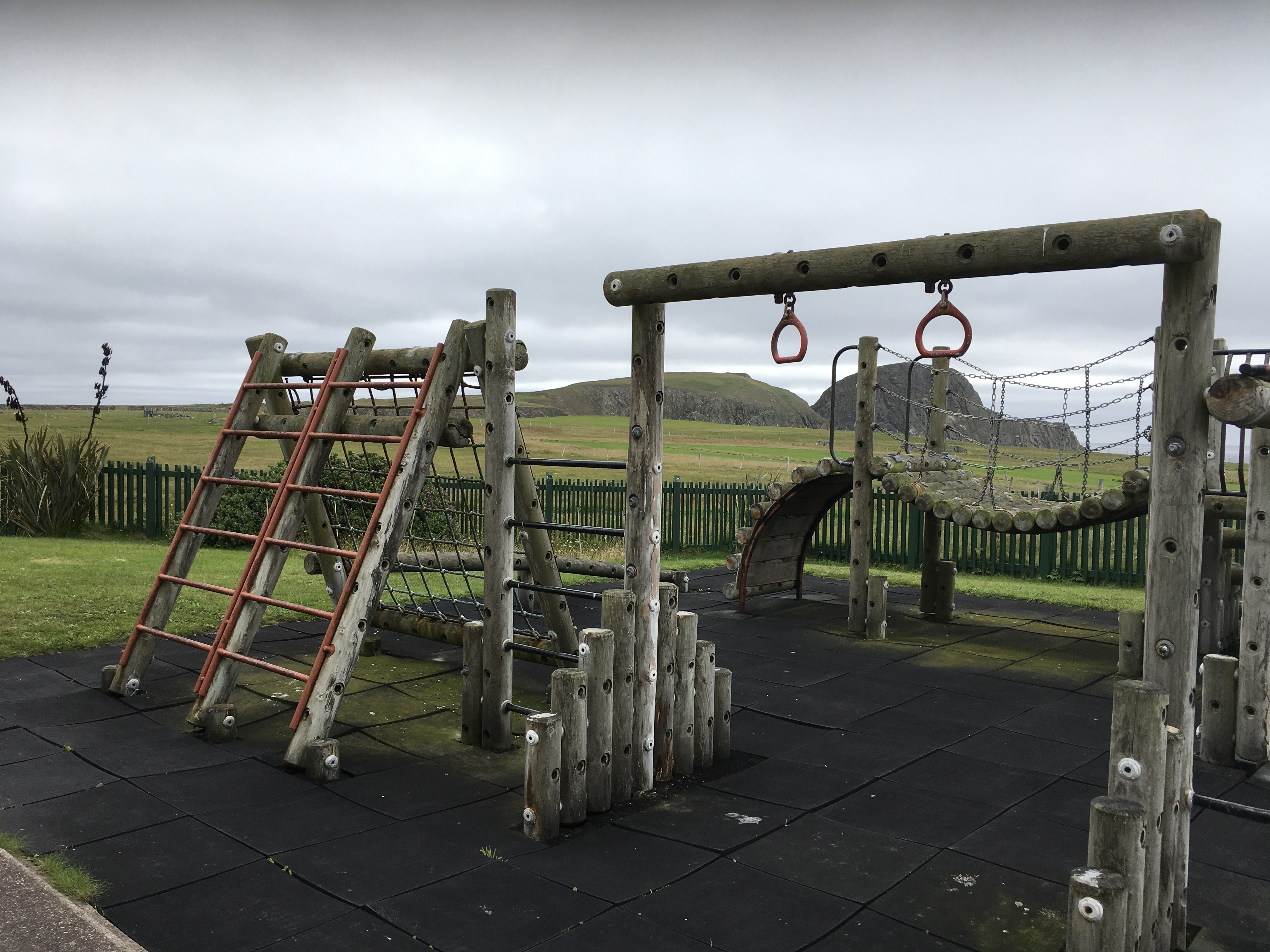 One big challenge for the school – and families – is getting pupils ready for secondary school: after Primary 7, they go to Anderson High in Lerwick, where they will stay as boarders during term time, typically only coming home every three weekends. Fair Isle's pupils must also be among a small minority of children who have had to fly to swimming lessons.
And the coronavirus pandemic has, like everywhere else, had a big impact on Fair Isle: despite a total of precisely zero cases on the island so far, at one point weekly food deliveries were the only journeys being made in and out of Fair Isle.
To listen to our interview with Ruth Stout, click here.
Previous guests on the Tes Scotland podcast include: