It is the final week of the school year, and in an upstairs office farewell cards sit waiting for members of staff who are about to leave.
Downstairs, the office manager chuckles indulgently as a teaching assistant pursues a youngster shouting "You can't go that way! You can't go that way!"
Minutes later, a line of girls lined up in the corridor are told they have lost five minutes of their lunch break for talking.
This could be a scene in any academy trust, but the last six months have been anything but ordinary for the Excelsior Multi-Academy Trust.
For Excelsior runs Parkfield Community School in Birmingham, which has been at the centre of bitter demonstrations outside its gates about LGBT content in its lessons to teach pupils about equalities.
---
Quick read: Anti-LGBT protests by pupils 'very hurtful', says teacher
Profile: Andrew Moffat - 'I remember being an outsider'
Reporter's take: Parkfield plants LGBT flag of intent
---
It is a dispute that, together with protests at nearby Anderton Park Primary, has played out in news bulletins and Parliamentary debates, and places the schools firmly on the fault line separating two equally protected characteristics: faith and sexual orientation.
In recent months, the school and trust have been largely silent as they paused the No Outsiders programme, and entered into a process of consultation with parents.
But now its leaders have opened up to Tes about the difficulties they faced, their regrets, and what happened behind those closed doors.
And they give their advice to others schools worried they could be next as they prepare to consult their own parents about the Department for Education's new relationships and sex education guidance.
'It sort of came out of the blue'
When Hazel Pulley, the former headteacher of Parkfield who now leads Excelsior, sits down with Tes at another of its schools, she has one request: to convey how terrible the experience has been.
"I can't think of any other word to use than 'horrendous'," she says.
"For one school, within a small community, to experience this outrage and pouring out of anger from the minority, although it's a vocal minority, was extremely upsetting, and it sort of came out of the blue.
"I think that's what the worst thing was."
Less than three years earlier Ofsted judged the school outstanding, praising it as "an inclusive school that celebrates diversity", and it had been running the No Outsiders programme, developed by assistant head Andrew Moffat, without problem for four years.
"We were very proud of what we did," Pulley says, citing displays of the programme in the playground where parents met their children, 28 workshops over the last two-and-a-half-years, and the 11 consultation meetings when they introduced No Outsiders four years ago.
She finds it hard to understand how the community "turned" so quickly: "It's as if all the social capital I had built up over the last nine years as headteacher and then with it coming into our MAT had just gone down the drain in the snap of the fingers.
"It was that quick and that extreme."
Pupils were 'very articulate at talking about difference'
The first indication that something was changing came when some Muslim parents started seeking meetings with the headteacher.
In these, Pulley says they focused on sexual orientation and said they didn't know about No Outsiders.
It was that claim, Pulley says, that "shocked us most".
She believes that the catalyst was the consultation the DfE was then conducting to update statutory guidance on relationships and sex education for the first time in two decades.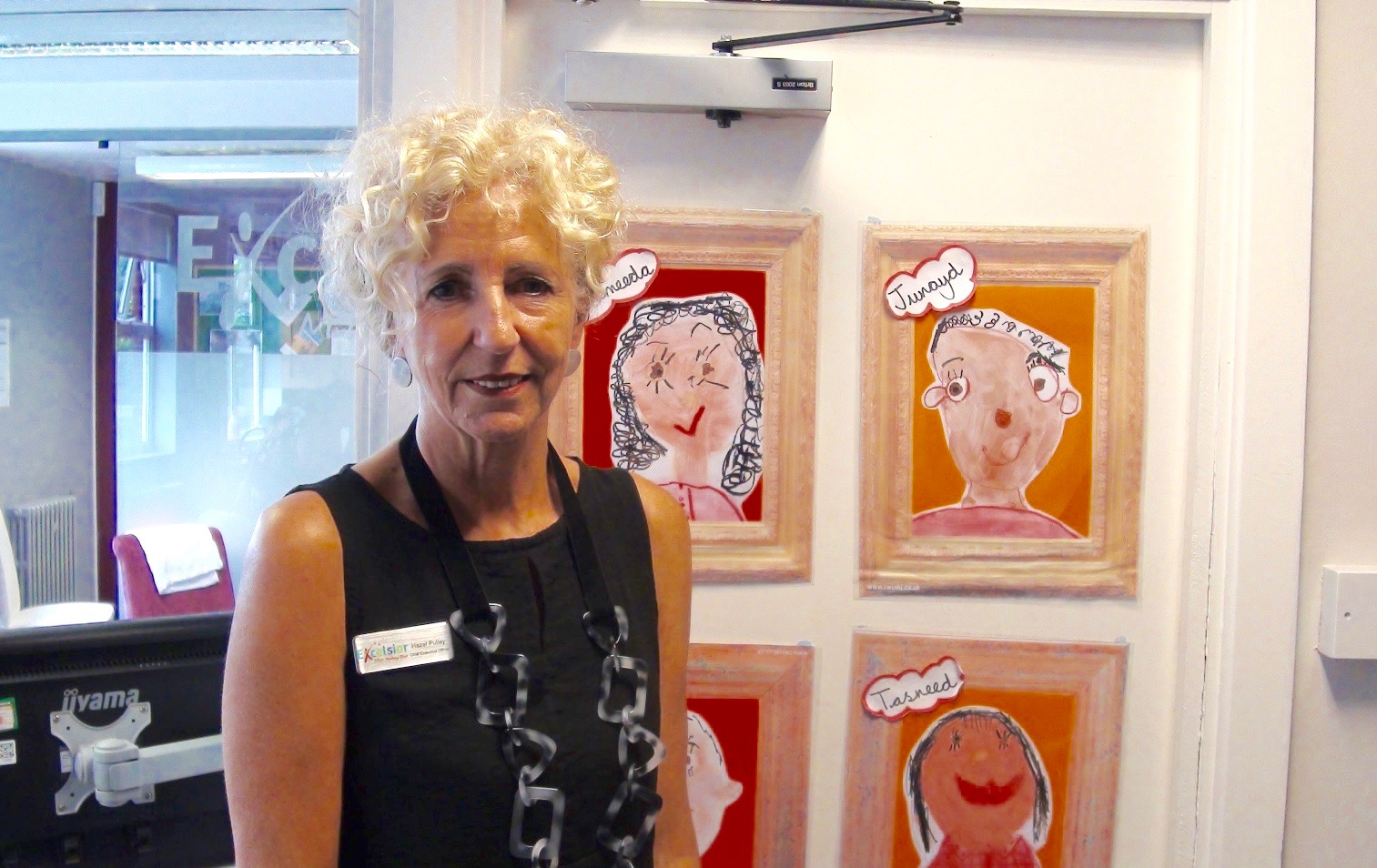 Moffat has previously outlined how he believes No Outsiders was "hijacked" at this point, with incorrect claims it was about teaching young children about gay sex, rather than diversity and tolerance.
"Parents started saying their children were coming home confused," Pulley says. "Now, we couldn't understand this at all, because no child in school in our mind appeared confused.
"In fact, they were very articulate at talking about difference, so we were mystified by this confusion, and this confusion is one that parents talk about still."
The protests outside the school started, and Pulley notified the DfE.
Children and staff arriving at school passed protesters with microphones chanted "shame, shame, shame" and carrying signs saying "my child, my choice" and "No Islamaphobia".
It left some children in tears, and in March Moffat described his experience at the centre of the storm: "It's very hurtful. I think the worst part for me was when adults who weren't actually parents were getting children to chant 'Get Mr Moffat out.' Now that was awful."
With the protests making national news and showing no sign of abating, Parkfield changed tack. It decided to suspend No Outsiders and consult with parents.
It was a decision that Rob Kelsall of the NAHT headteachers' union this week told the BBC's Panorama programme was a "fatal mistake" that showed campaigners they could force schools to retreat.
'Extreme pressure from the DfE'
Words matter, and never more so than when used to describe issues of extreme sensitivity to individual pupils, staff and parents at a school.
But when that school is Parkfield, those words carry extra weight as they risk getting caught in the national cross currents of politics, faith and the media.
When Pulley talks, she proceeds carefully and deliberatively, with long pauses not just between sentences, but between individual words. Sometimes she jots them down in her notebook as a record for the future.
"We received extreme pressure from the DfE to pause the programme," she says, emphasising the word 'extreme'.
"Well, they wanted us to stop it because they felt if we stopped the programme, it would stop the protests."
For her, the department's priority was not to support the school's work on equalities.
"It was 'we want this out of the media, we have got to stop the protest'. That was the main focus. There was a lot of noise, but we didn't feel we heard anything else but 'stop the protest'."
The protests did indeed stop, but Pulley now believes that the DfE was wrong to ask the school to suspend the programme, and the school was wrong to do so.
"I've really tussled with this, and I am absolutely adamant now: don't suspend, it gave a power to one side. There was nothing wrong, it immediately made it look as if you were doing something wrong and we hadn't."
The DfE has disputed the claim that it pressured the school to stop teaching about equalities, and said any suggestion the dispute should be kept out of the media was to end the protests and encourage consultation, rather than silence the school.
'I am the only one in the room that looks like they do'
Pinky Jain is the chair of trustees at Excelsior. She is also a former teacher, and is now principal lecturer in primary education at the University of Worcester.
She found herself in a uniquely challenging situation: strongly supporting the school's stance, but with protesters assuming she was more sympathetic to them because of her Asian ethnicity.
"From this side of the camp, I am the only one in the room that looks like they do, and that's been a real challenge for me to manage," she says.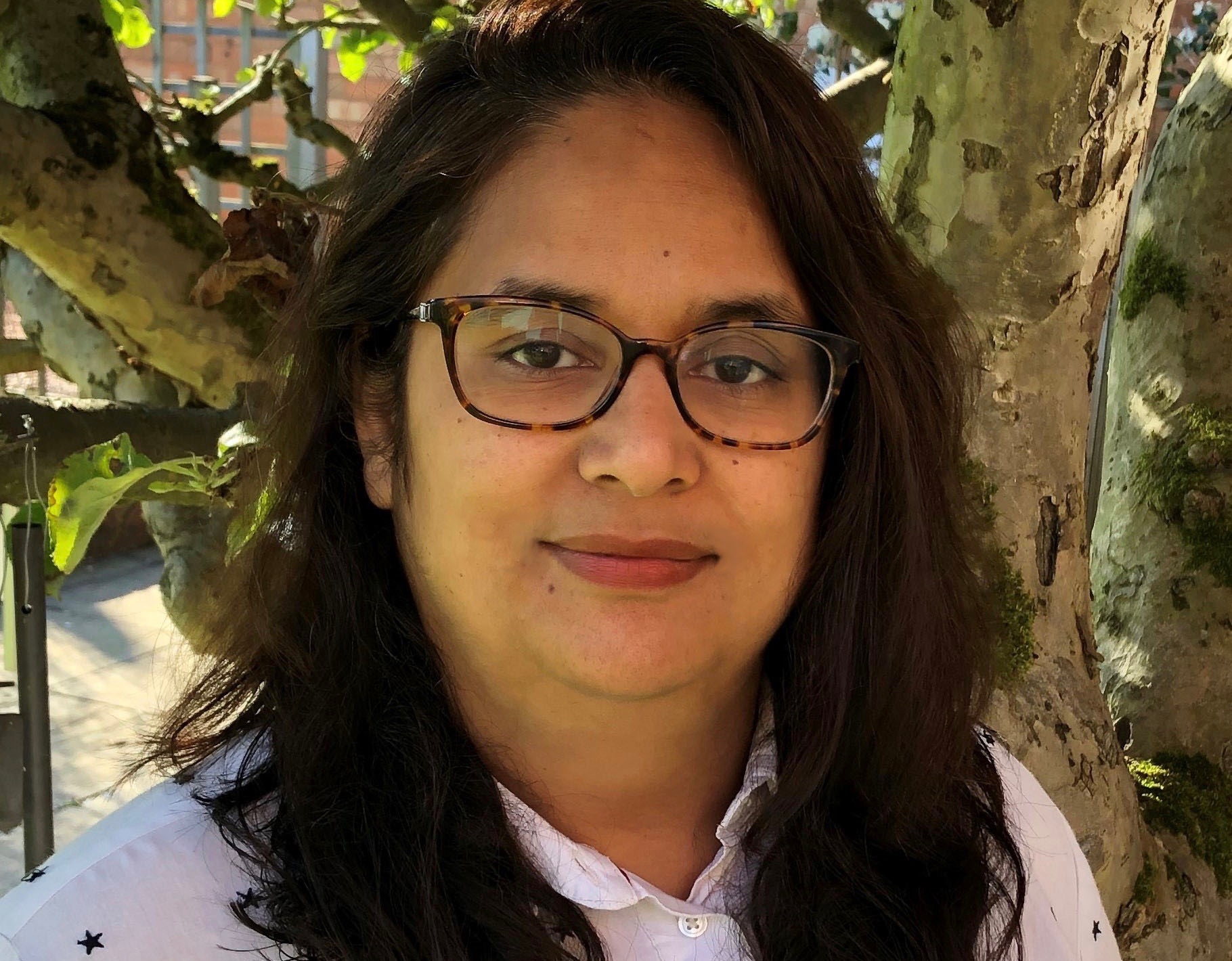 She says she still gets emails from parents asking to meet just with her, to which she responds "that's just not the way we work".
"It's been quite hard to say to them 'you may think that just because I'm from an Asian background I would agree with you, but you know what, I'm not looking at any of that'.
"I'm looking at the children in our care and what's going to happen to them when they leave primary school. They need to have an understanding of the world and an acceptance of differences, they need to be enlightened, and that's what the school is doing.
"I keep going back to that."
'The consultation had run its time'
For Pulley, the consultation meetings were "extremely challenging".
"The parents really just wanted to pour out their anger," she says, "and appeared unable to listen to the school. There appeared to be a very narrow agenda – that of removing the name No Outsiders, which they felt was toxic, and to remove any teaching around LGBT."
And she is critical of the DfE's role, saying she felt "isolated" and "didn't really feel a partnership approach".
When approached by Tes on this concern, the DfE declined to comment.
For Pulley, the consultation saw movement on both sides, with the parents' group coming to accept that the school could raise awareness of LGBT, but not until year 6. The school insisted on year 5.
She lists areas where the school had moved:
Moving LGBT content from year 4 to year 5;
Replacing two LGBT books parents had objected to with two different LGBT books;
Expanding the range of books in the programme from 36 to 42;
Changing the school's stance so children "understand" every protected characteristic, rather than being expected to "celebrate" each of them.
After the fifth meeting, Pulley felt "the consultation had run its time", although she says the parents group wanted it to continue. Even so, she was "realistically optimistic" that they would accept these changes.
It was not to be.
After Parkfield announced it would resume a revised version of its programme, renamed No Outsiders for a Faith Community, the protests resumed and hundreds of pupils were withdrawn from school for a day in protest.
School leaders 'did not take the process seriously'
The gulf between the two parties becomes clear in a statement issued by the Parkfield Parent Group following the breakdown of discussions.
Rejecting claims that the protests were motivated by bigotry, extremism or homophobia, it says: "We respect and embrace all people, including those of different ages, cultures, ethnicities, nationalities, physical abilities, religious beliefs and sexual orientations."
The group describes the consultation process as "positive in terms of creating an opportunity between the school's leadership team and parents to engage and collaborate", and blames the school's leadership team for its ultimate failure.
For them, the school's leaders "did not take the process seriously and did not consider parents to be equal partners in the relationship and demonstrated an authoritarian approach".
They rejected the revised No Outsiders scheme "because the new programme was not adequately discussed, considered and consulted upon," and add: "We have genuinely and sincerely supported the school's leadership team and wanted to move forward together in the best interests of our children, however, we feel that our rights and wishes as the primary educators of our children have been violated and ignored."
And in a mirror image of those who feel No Outsiders has been hijacked by anti-LGBT elements, the Parents Group say the issue has been "hijacked by some individuals to weaponise the LGBT and the political establishment against parents".
It's going to get 'much, much more challenging'
The demonstrations have so far focused on two individual schools in Birmingham, but there is evidence of campaigns spreading across the country.
Jain believes the situation is going to get "much, much more challenging".
In September 2020, new statutory guidance on relationships education in primary school, as well as relationships and sex education in secondary schools, will come into force.
Ahead of this, schools will have to consult parents about how they deliver this, opening up the debate about LGBT issues across thousands of schools across the country.
Both Pulley and Jain believe the DfE needs to give schools black and white clarity about what they do and do not have to teach, and give firm guidance about the consultation process itself.
On the former, they are at one with Ofsted chief inspector Amanda Spielman, who said LGBT issues are not an area for school autonomy, and the DfE needs to settle the issue at the national level.
And on the latter, they worry that under DfE pressure Parkfield agreed to include community representatives in their No Outsiders consultation.
Jain says this "opens up a whole gamut of conversations that we as schools cannot address". She believes that schools should consult parents but not community members.
They also believe that the DfE should make it clear that although schools will have to consult on how they deliver the new guidance, they are nevertheless under a legal obligation to deliver it whatever parents say.
Jain says: "For [parents], consultation looks like a negotiation, but it really isn't. That's been our problem: they have felt that they have the right to say how things should be done even though they don't."
What next for Parkfield Community School?
So much for the national picture, but what about the school where it all started?
With parents renewing demonstrations and threatening to withdraw pupils, and the school resolute about resuming No Outsiders, a resolution once again seems far off.
Hazel Pulley accepts that some families may choose to leave Parkfield, which they would do with her best wishes.
But she adds: "They are going to meet this in all schools in this country, and that concerns me, that that understanding is not there.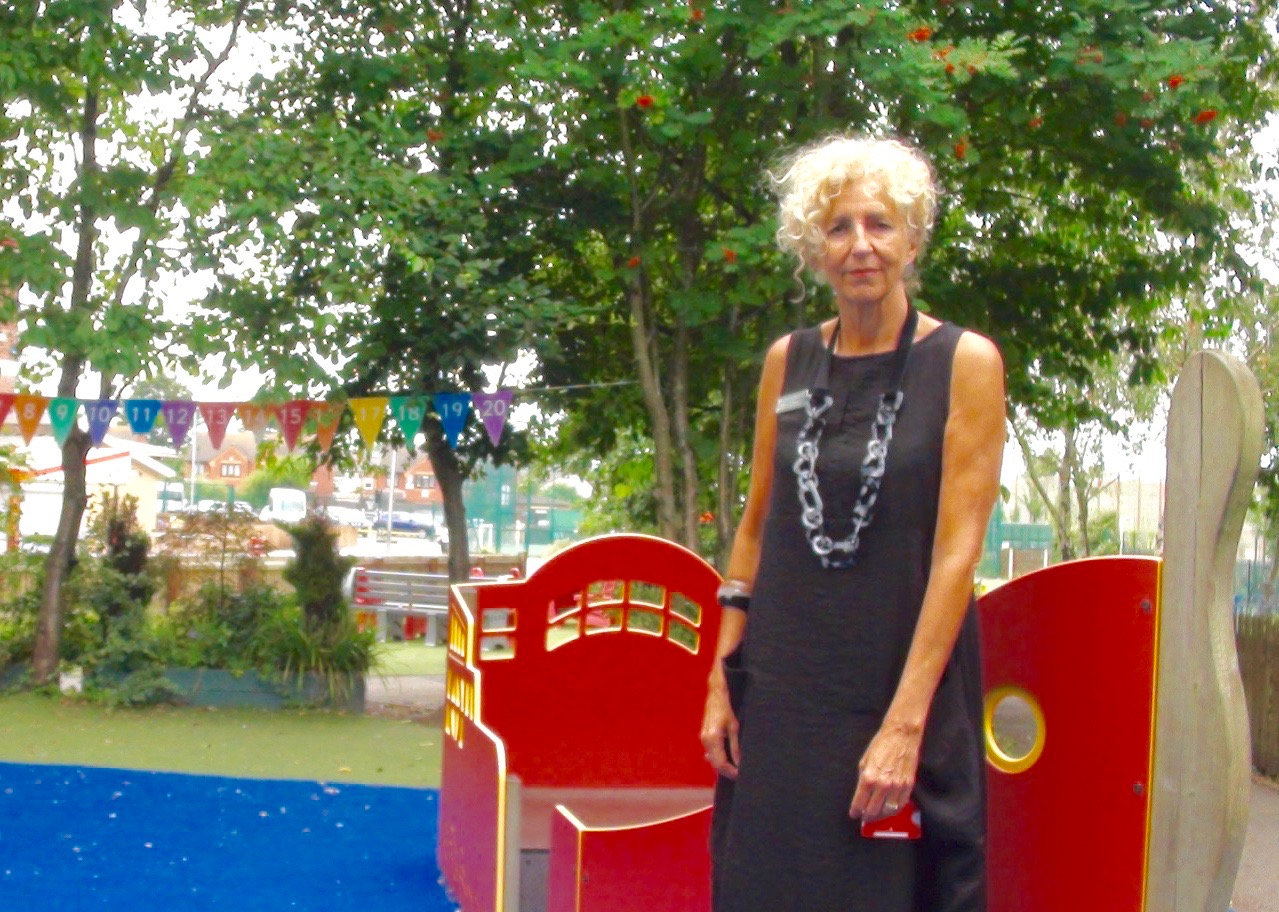 "This is the law in this land and it's one that I feel can be balanced against deep personal beliefs.
"For global citizens of the future, what is taught in school also needs a balance of their own family values.
"You can't just believe what's in school can you? It all has its place as children grow, and from there they can make their own choices, and that to me is what education is all about."
==============================
Advice to heads and chairs of governors
Hazel Pulley and Pinky Jain have been through an experience that many other heads and governors worry could be echoed at their schools. What is their advice?
Hazel Pulley
"My advice for school leaders is to ensure that your position is made clear to parents around equalities education coming from a solid foundation of being ratified by governors or trustees.
"In Parkfield, we had this strong base and clear evidence trail of our development of equalities education and that has helped us enormously to feel that we were doing the right thing in the right way at the right time.
"It is only the latest developments with the changes to RSE that have, we feel, challenged our approach. The challenges, although harsh and very difficult to deal with, are 'manageable' for us only because of our strong foundation.
"Once you are doing what you feel is right, there is still space for consultation, but you will enter into it from a secure and authentic angle rather than feeling unsure or as if mistakes have been made."
Pinky Jain
"My advice to all CEOs and chairs of trusts is to ensure you have a really strong, critical relationship with your trust board, and especially feel comfortable to challenge and ask the difficult questions, to have the awkward questions asked, because if you're not comfortable asking those questions and finding good solutions your parents are rightly going to be asking you challenging questions.
"If you can't demonstrate that you're not just friendly and saying yes to everything, and that is a challenge, then you really are going to come unstuck.
"Have I had differences of opinion with Hazel? Absolutely. Has she suggested things that I have absolutely disagreed with? Absolutely. And that's how it should be.
"My advice to other trusts is that if you invest in anything, invest in honesty, and be OK to hold your own individual opinions and don't feel you have to kowtow to anyone."
She adds: "Know that you should be really challenging, and if you can't be, don't be in that role. It's as simple as that."
She also emphasises taking an ethical approach to decision making.
"It doesn't matter where I sat, as long as my decisions were based on what was the right thing to do for the children in our care. And just saying that out loud every now and then when it becomes quite challenging makes all decisions really easy."