Early in his career, Larry Hedges, chair of the department of statistics at Northwestern University, US, was warned not to get involved with educational research.
"As a young assistant professor at the University of Chicago," Hedges recalls. "I was somewhat disappointed when my dean, himself a pretty distinguished statistician, said 'Larry, you're a smart kid. Why don't you work on something useful rather than this meta-analysis stuff?'"
Now, as one of this year's two recipients of the Yidan Prize for "outstanding accomplishments" in education (Anant Agarwal, founder of online learning platform EdX has also won $4m), Hedges seems even smarter than his dean had predicted.
But, he explains, it was years before his work on creating a sound, statistical foundation for combining education research studies, was taken seriously.
Hedges' own determination to pursue what seemed an unpromising path sprung from combining his talent for maths with an interest in social mobility. At the time, in the 1980s, there was lots of educational research being done but few patterns emerging. Researchers who tried to draw conclusions by looking at different studies on the same topic knitted them together with little more than "mental arithmetic and common sense", Hedges says.
And he adds: "There were respectable scholars doubting if it was even possible to learn anything about education through research."
Now, governments around the world are increasingly relying on evidence-based educational policy and that is, in a large part, thanks to Hedges ploughing on with his "meta-analysis stuff".
Scholarship proved a lifeline
Meta-analysis is important because it shifts attention away from the idea of coming up with a dramatic single study to looking across a body of relevant research, to test the reliability of findings.
Hedges' own published studies include research on school funding, class sizes and the long-lasting positive effect of effective teachers. Far from leading to a career cul-de-sac, his work has been cited around 50,000 times.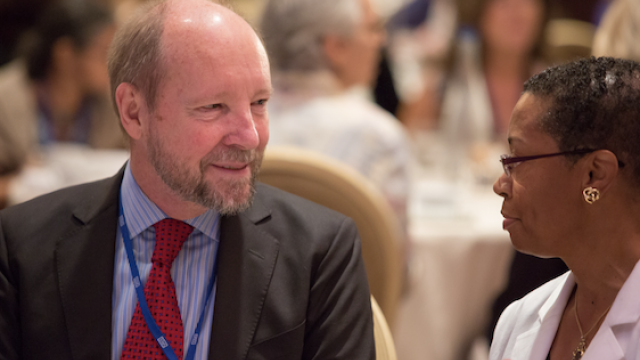 Hedges' own school days were spent in Fresno, central California. Not the California of Hollywood and beaches, he explains, but a largely rural place where in the winter the smoke from agricultural burning hung close to the ground, blocking out the sun for weeks at a time.
Neither his father, who worked as a courier driver, nor his mother, who worked in the local college canteen, had gone on to higher education. But Hedges very much wanted to go to university and so applied for financial aid.
"My parents didn't know if we could afford a university education," he says. "Then a letter came through the mail from the University of California offering the Regent's Scholarship which paid everything: room, board, tuition. That same afternoon, the University of California, San Diego, called saying 'we want to fly you down to the university to look around and hope you decide to come here'."
The scholarship was a lifeline, he says, and during his four years studying maths and physics he became a tutor to other students who were coming in from disadvantaged backgrounds. His commitment went beyond tutoring – he asked the then vice chancellor for academic affairs, Paul Saltman, in public forums why the university wasn't doing more for these students. And then Hedges started to question himself.
'I wanted to do something morally justifiable'
"I was troubled about going to graduate school to work on abstract problems in maths," he says. "I was worried about the moral aspect of it. Working on abstract problems might be satisfying in a self-indulgent way, but it was not morally justifiable to me."
His doubts deepened further when the University of California, Berkeley, warned him that while they were happy for him to come and study for a PhD, it might not help him get a job.
Then he got an unexpected call, from Saltman. There was a new job being created for someone to come in and support disadvantaged students at UC San Diego, and he wanted Hedges to do it.
For Hedges, it was not only the chance to create programmes to help students from similar backgrounds to his own to succeed, but a chance to think about what to do next – and the answer was to work in education.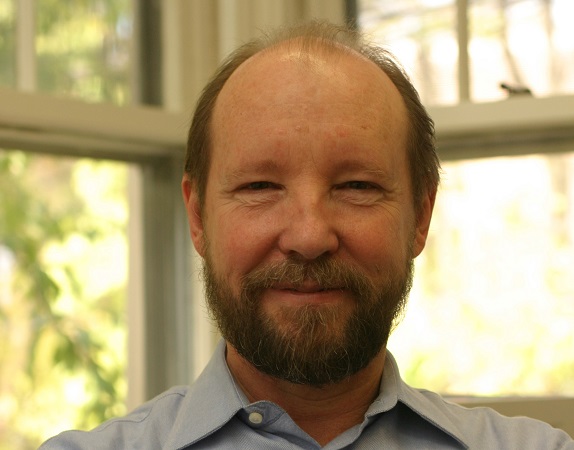 Later, while at the University of Chicago, Hedges was involved in similar higher education access programmes for non-white students in apartheid South Africa. Such work, which he did for five years, was illegal under South African law at the time. But he points out that in apartheid South Africa a lot of things that people did all the time were illegal. He was working with some white South Africans but others, while curious about his work, were more wary.
Hedges wasn't picked up by the regime but he understands that wariness. It echoed his own experiences of being told what "people like us" can or cannot do.
"We hold ourselves back from things that other people, who have not learned what they are 'supposed' to do, never think they should hold themselves back from," he says.
Tackling the 'toughest problems'
Hedges shoots high and is optimistic about the possibilities for education science. He believes that research can uncover ways to bring about real improvements in teaching, learning and how educational systems are organised – but worries that there is still too much emphasis on finding a "magic bullet" while too many potentially valuable improvements are overlooked because their effects are small.
John Hattie, laureate professor at the University of Melbourne, Australia, whose own synthesis of more than 800 meta-studies, published as Visible Learning, has made him an education superstar, says Hedges has "brought a level of credibility, depth, and sophistication to this field".
"His contributions have not been merely a few, but voluminous," Hattie says. "He has tackled some of the toughest problems, and surely a mark of academia is being prepared to tackle the problems most other shy away from – this is a hallmark of his work."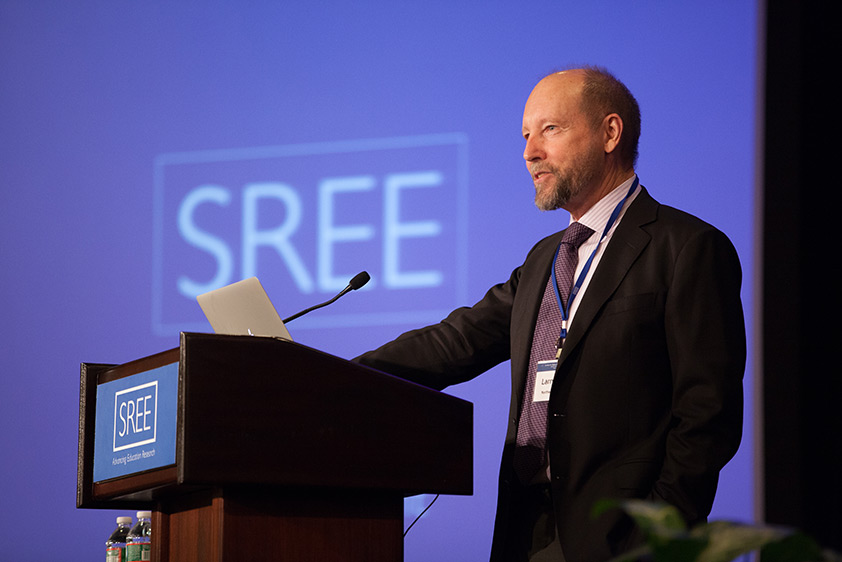 And Hedges is now taking on another tough problem, the threat of the "replication crisis" that has already engulfed other areas of research, particularly psychology.
Replication is vital to any scientific endeavour. It means that if someone repeats an experiment, they will get the same result. But in social sciences and medicine, researchers are finding it difficult to replicate some key findings, and this added to the fact there is little incentive for researchers (who are rewarded for original research) to attempt or publish replication exercises, which means there is a risk that significant theories may be grounded on fragile evidence.
Hedges is now taking on the task of shoring up the scientific basis of education research. His work will be boosted by the Yidan prize money, half of which is given as a project fund. And he plans to create ways to evaluate whether tests actually do replicate each other and how to design studies to allow replication.
The danger of leaving such fundamentals unaddressed, he says, is to undermine confidence in scientific evidence and give grist to the mill of those who want to discredit experts.
'Every student can learn practically everything'
The work is a moral imperative for Hedges, 66, who is now one of the most influential statisticians in the world. Not only is he a board of trustees professor at Northwestern University in Illinois, holding professorships in statistics, education and social policy, psychology and medical social sciences, but he has authored 10 books, is a fellow of various learned societies and was nominated by president Barack Obama to the board of directors of the National Board for Education Sciences, of which he is now chair.
When as a young man, Hedges won a scholarship which changed his life, it wasn't only his life that was affected – he has used his skills to directly help others to access education and his statistical work continues to improve the odds for all young people.
"There is a lot of work ahead," Hedges says. "But I can envisage a world where we know enough about the science of teaching and organisation of education, so we really can realise the world that every student can learn practically everything that the best students learn today."
Larry Hedges: CV
Education:
1970-73: University of California: San Diego, BA maths and physics
1977-80: Stanford University: MA statistics, PhD, mathematical methods in educational research
Career:
1980-2005: University of Chicago, rising from assistant professor to distinguished service professor
2005-present: Northwestern University, board of trustees professor: chairman of department of statistics and professor of psychology, medical social sciences, education and social policy.
Books:
Author of eight books including: 
1985: Statistical methods for meta-analysis (with Ingram Olkin)
1994: The handbook of research synthesis (with Harris M Cooper)
2005: The Social Organisation of Schooling (with Barbara Schneider)
Honours:
1996: Elected member of the National Academy of Education
1999: Fellow of the American Statistical Association
2008: Fellow of the American Academy of Arts and Sciences
2012: joined board of directors of National Board for Educational Sciences, has been chair of the board since 2016
2018: Yidan Prize in Educational Research