"Our decisions can derail a child's education or unravel a family or finish a career – so they have got to be the right ones," says headteacher Carolyn Roberts.
There are "impossible decisions" which wake heads at two o'clock in the morning, and those which they have to make within 30 seconds, she says.
She's talking to an audience around 400 people, among them the good and the great of our education system, including senior Department for Education officials, governors' leaders and headteachers' union leaders.
---
Expert view: How do you know when your leadership decision is the right one? 
Read: How ethics code could boost teacher recruitment and retention
Exclusive: 'End exam tricks and willy-nilly off-rolling,' heads told
---
They have gathered in central London for the launch of the final report of the Ethical Leadership Commission, of which Roberts is chair. The commission has been set up to offer ethical guidance to the nation's 24,000 headteachers "in a time of great change and unprecedented pressure in education."
She holds the stage well and is a passionate speaker in her Teesside accent. "What we're saying is the job is really hard and that there needs to be a little bit more help with the decisions we have to make."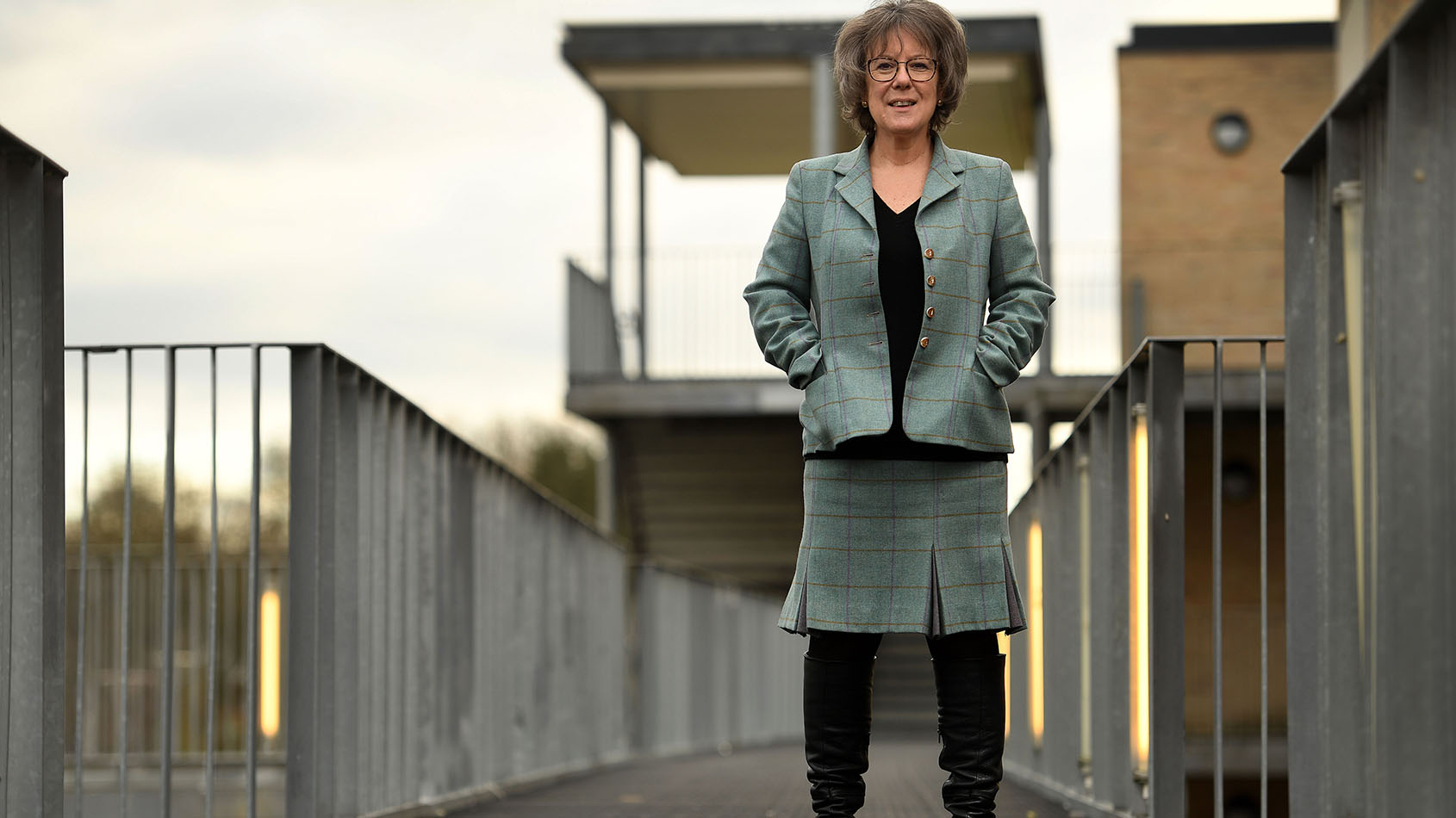 It's Burns Night and she raises a laugh by saying that she'll have a dram later in honour of the great bard, then quotes his poem To a Louse:
"Oh, would some power the gifted give us
To see ourselves as others see us!
It would from many a blunder free us,
And foolish notion."
'As heads, we should imagine how others see us'
Exactly two weeks later, on a wet Friday afternoon in south-east London, Roberts is in her office at Thomas Tallis School, a 2,000-pupil comprehensive in Kidbrooke, south-east London, where she is headteacher.
She explains the significance of the poem.
"Headteachers can get carried away with the power of their own rhetoric – we all can – I can – and it's always good for us to imagine how other people see us. There are some character traits which are important to being a head. You've got to be a bit sure of yourself, need to be quite charismatic and articulate and you've got to be able to dominate a room, and some of those traits can get to be really unhelpful if they're just allowed to run riot unfettered. You start to rely on your own ego rather than thinking things through."
The Ethical Leadership Commission begins its guidance by saying heads should try to follow the seven principles of public life (known as the "Nolan Principles"), which are seen as the basis of ethical standards expected of public office holders: selflessness, integrity, objectivity, accountability, openness, honesty and leadership.
In its final report – Navigating the Educational Moral Maze – it reveals seven more virtues that it has devised itself: trust, wisdom, kindness, justice, service, courage and optimism.
"The list is a way of checking your own thinking," says Roberts.
"It's a way of saying, 'Have I really got to the bottom of what I want from this or am I making a decision because I feel that somebody else wants me to make it? Am I modelling thoughtful and reasoned decision-making – the kind of thing that the taxpayer might expect from someone in the position of a school leader?"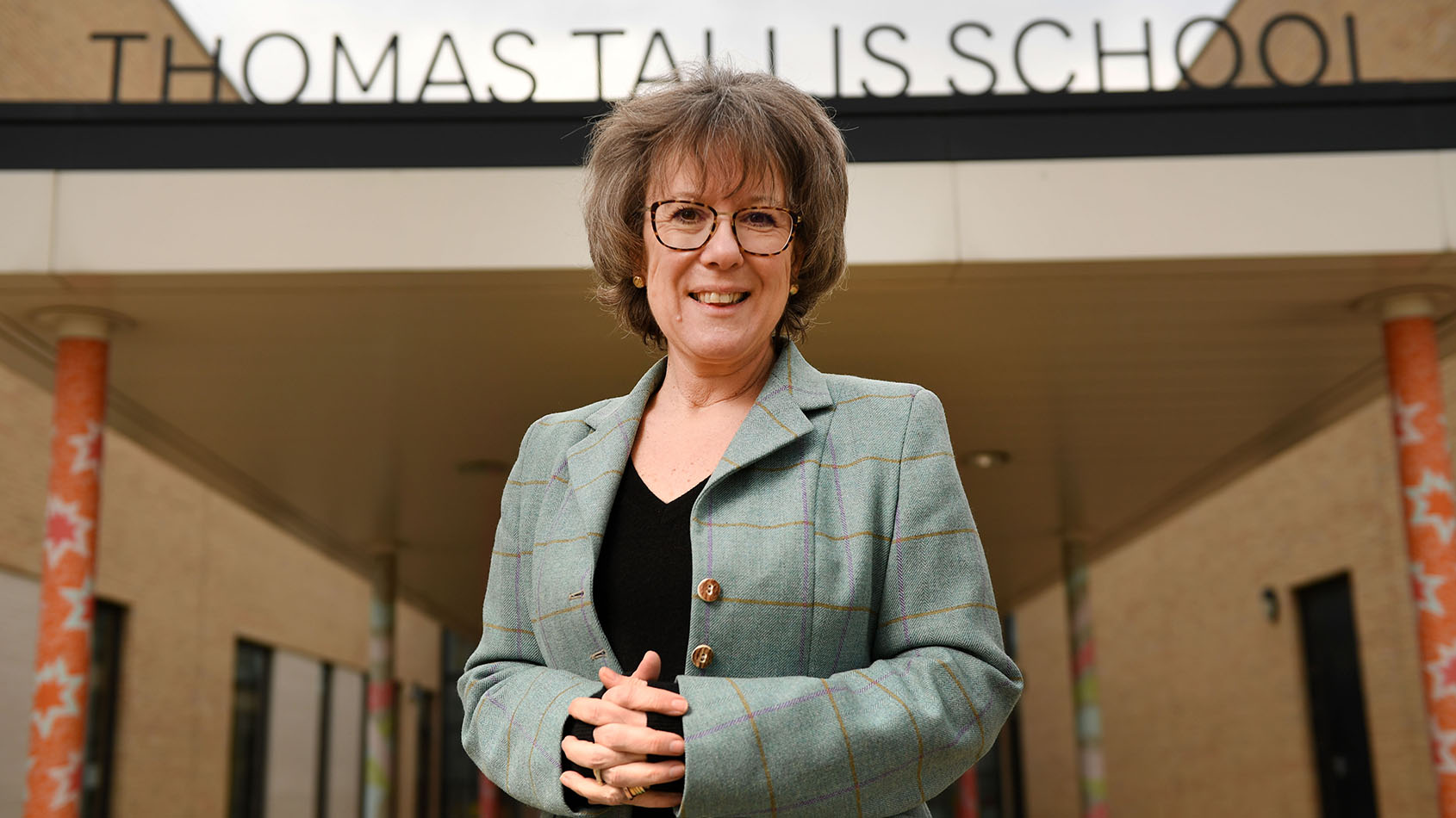 'Some heads may deliberately decide to act wrongly'
All very well, but will heads take any notice? Will this make any difference when it comes to, say, heads off-rolling pupils or using the technique known as "flattening the grass", in which children are aggressively shouted at and publicly shamed for relatively minor incidents.
Roberts sees things on a deeper, more philosophical level. She asks what is the role of schools, and what is the role of school leaders?
"It's too easy to say the purpose of leading a good school is to get children good exam results by any means necessary or to be a strong leader or a collaborative leader – those things are really important, but actually when parents send their children to school, they not only want the passport into the next stage of life for them but they want them to become good people and good citizens.
"The relationship between schools' ability to form the citizens of the future and the way that schools run seems to me to be under-explored."
There's a calm-after-the-storm feeling about her school. The pupils have gone home and so has Roberts' receptionist. We're getting to the heart of what the commission is all about. For one thing, she'd like to see less talk about "strong and robust" leadership and more about "wise and just" leadership.
'Unintelligent' accountability
"Heads have been so pressured by unintelligent accountability that some of them have ended up making unwise decisions," she says.
"And it may well be that some of them will wake up in the morning and decide that they are going to act wrongly, and I would hope their number is very few, but there will be many more people who think they have been boxed into a corner and that there's no other way of describing what they're doing than saying, 'I've gotta get a positive Progress 8 score,' because pressure is shouting in their ear all the time.
"On top of that, there's the discourse around strong, robust leadership, which is a great pressure on heads, and when I go around and talk to heads they say that they feel guilty if they have to think twice about a decision or if they have to err on the side of caution or if they're going to be kind in a decision, because they think it will be counted against them as weakness – whereas, actually, in a job where you're not only dealing with other people but you're forming the characters of children and young people, being able to see two sides of an argument and being able to stop and reflect is really important." 
'A liberal Anglican'
Roberts, 57, is a third generation teacher after her mother and grandmother, who says ideas of honesty and service and justice "are real things to me."
That comes from her theological background, she says. An RE teacher, she studied theology at King's College, London, where she met her husband, now a local vicar. She is a "liberal Anglican" who believes in God in a "liberal Anglican way".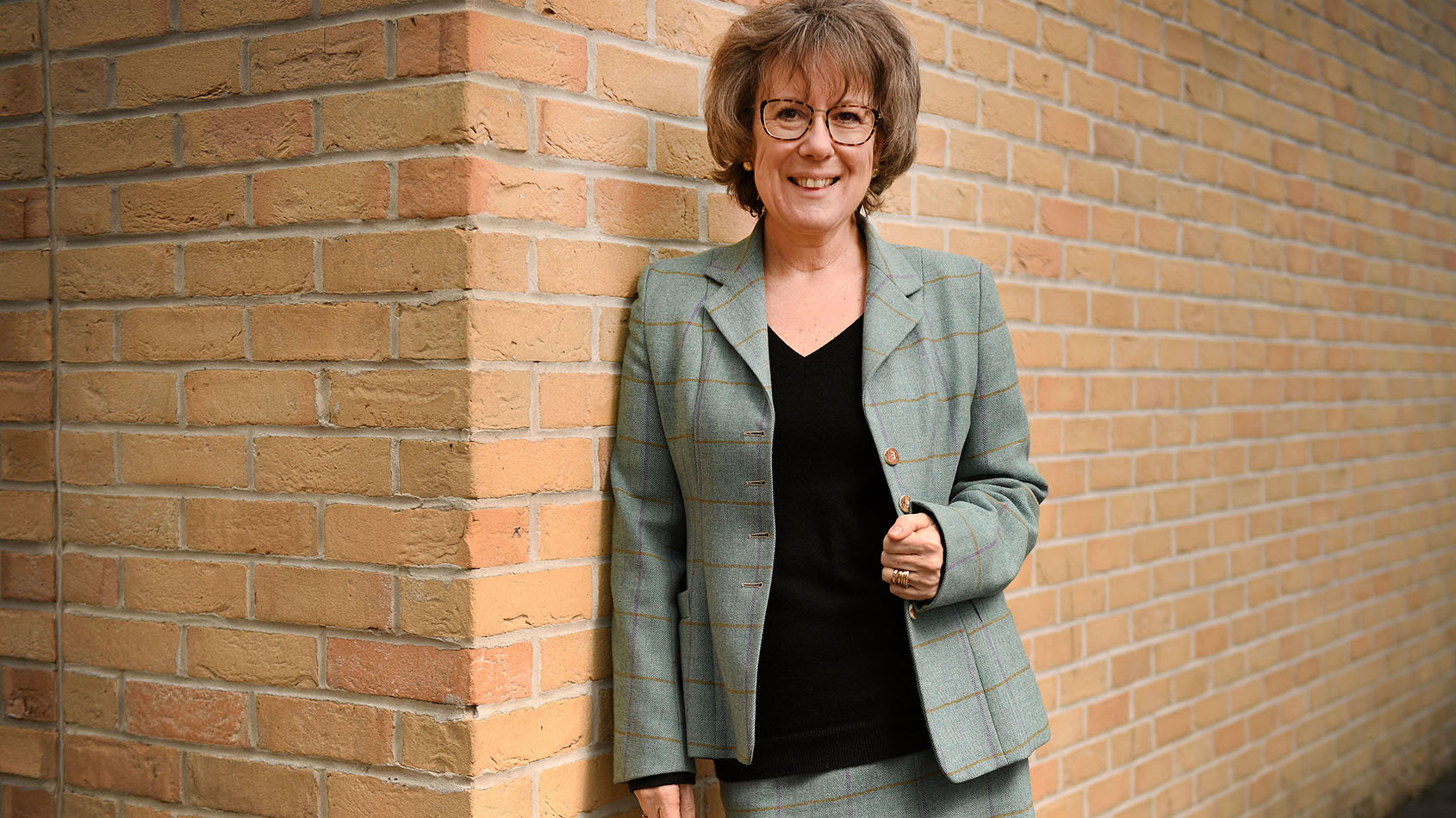 "I'm very confident and comfortable with talking about ethical concepts and I don't find it embarrassing or abstract," says the mother-of-two.
It was while she was honorary secretary of the Association of School and College Leaders that she became involved in setting up the commission (which is an ASCL project).
"One of the things I thought about when we were putting the commission together was that if you work in a church school, well then you've got a set of fundamental ethical principles that you work with in any case, but for leaders in non-faith schools it's very easy to get buffeted and blown around with rhetoric around leadership styles and accountability, and whatever language appears to be flying around at the time. And so, in some ways, the ethical leadership framework was designed to give secular schools the kind of language that faith schools take for granted."
When 2,000 heads showed courage
But what about the tough budget decisions heads are facing? Can the guidance help with that?
"It might help people make really difficult decisions about what they're going to spend more money on and to think about what is a wise decision and what is a just decision?
"And if you're going to make a really difficult decision, how are you going to do that? And if you are making a painful decision simply because there is no money in the system, well then be honest about it – don't dress it up as some great strategy, just say you can't make the books balance.
"There's also the virtue of courage and I think courage requires school leaders to be very clear to protest when things are going wrong, like why isn't there enough money in the system to meet the needs of an increasing number of children with particular and special needs?"
The headteachers' march, last September, she says, was an example of heads showing the virtue of courage.
And she herself was one of the 2,000 headteachers who took to the streets around Downing Street in a protest over pay, although she admits her journey was very short journey compared to some headteachers from Cumbria and Cornwall, and Stockton-on-Tees where she is originally from.
Stressed heads turning to alcohol
Joking aside after her tipple on Burns night, does she think a lack of guidance has had something to do with the sharp rise in headteachers becoming stressed and showing signs of depression? According to the Education Support partnership charity, some are turning to alcohol in a bid to cope.
"Who knows why anyone turns to alcohol?" she says. "But people work very long hours and, for some, it's very hard to switch off from things and that makes people despair in any line of work when you're faced with something you can't solve and it's out of your control."
Roberts has her own problems, for example in GCSE maths performance, and she was asked some "very reasonable and searching questions" by Ofsted at the end of last year over her school's three-year key stage 4 curriculum
"Ofsted have caused us to look again at the small number of children who end up with not a very balanced curriculum for three years. It's always interesting to have a mirror held up to yourself."
At the end of the day, one of Roberts's strengths is the ability to switch off.
 "It's important to have time off so your decision-making is more reliable. You need to rest. You need to stop thinking about things for a bit so that you think about them better when you pick them up again."
"I read a lot of novels. Anything detective or crime. A lot of heads like crime fiction. I don't quite know why. I like Jane Austen and P.G. Wodehouse as well."
For more info about the Ethical Leadership Commission and its activities click here.
---
Carolyn Roberts: CV
Education: Kings College, London (theology); Birmingham University (PGCE) Durham University (MA)
Work: 1983-4: Shenley Court School, Birmingham, RE teacher
1984-5: King Edward VII school, Coalville, RE teacher
1985-87: Diocese of Leicester, race and community relations officer
1991-1992: Dene House School, Peterlee, RE teacher
1992-94: Pimlico School, London, head of RE
1994-1997: Houghton Kepier School, Sunderland, head of RE
2001-2004: St Hild's C of E School, Hartlepool, headteacher
2005-2013: Durham Johnston School, Durham, headteacher (and deputy head between 1997-2001)  
2013-present: Thomas Tallis School, London, headteacher