My first school was Miss McTavish's nursery. I had to wear a dunce's hat and I was tied to a chair. It was very traditional. Then I went to a little place in Littlehampton, called Windrush primary, until I was seven, when I was sent to a boarding prep school, Windlesham House school.
I lost my hair when I was seven following an accident. So there I was, bald and dyslexic – an oddity, to say the least. It was the 1960s and schools didn't understand dyslexia. It was horrible. It got to the point when life for me was a whisper, then a roar – my frustration would come out in awful tantrums. I don't want to over-egg it because lots of people had far worse to deal with, but it meant I was searching for something to help me. I found swimming.
Windlesham was where I started swimming formally. I used it as a way to change my life. I joined the local swimming club in Worthing and started to build my confidence. Once I found I had ability, I had a future.
At 14 I went to Millfield school in Somerset. At my interview, the headteacher, Jack Meyer, who was nicknamed "Boss", identified that I might be dyslexic and sent me for an assessment. That was when I was diagnosed; there'd been a lot of schooling before then and a lot of damage done.
He also sent me to the swimming pool to show this guy, Paddy Garratt, my swimming. He was the only full-time professional swimming coach in the country. I swam while he watched. Afterwards, the Boss said: "Will he swim for the school?" And Paddy said: "Yup. He'll swim for the school. He'll swim for the county, the district and the country. And he'll probably go beyond that." I spent the next year – before I started dreaming of the Olympics – wondering: "What on earth could be beyond that?"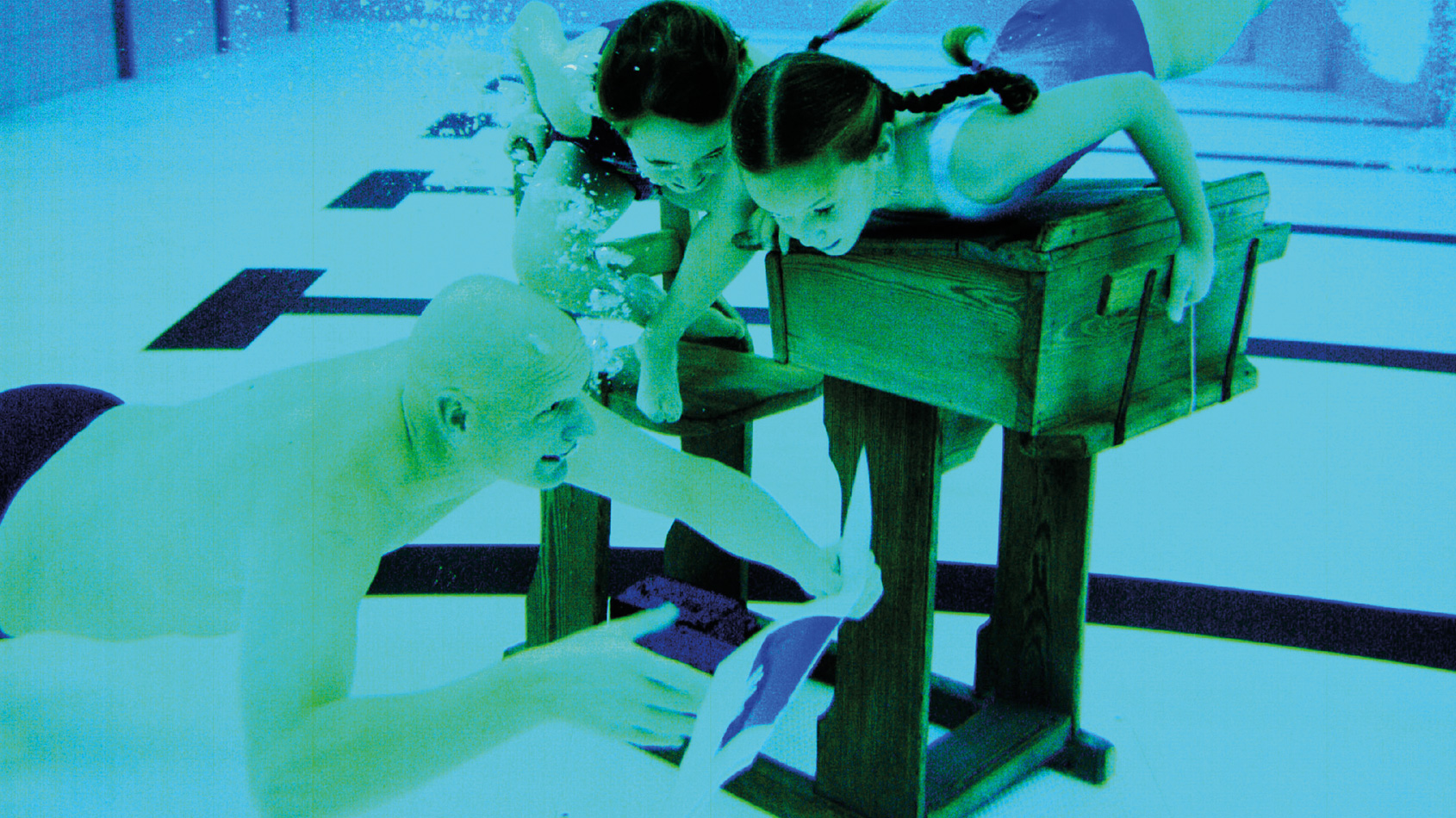 You have people who contribute at big times in your life, and people who seed success. The secret in life is having someone say: "You can do it."
Paddy Garratt seeded my success. The other thing, of course, is doing it for someone else. Those teachers and mentors who say: "It's possible" – that is water in the desert.
A year later I sat down with friends and said: "I'm going to the Olympics."
They looked at me as if I were mad. But the idea of competing against the whole world under one roof with one common language, the common language of sport - it lit my flame.
Millfield was where I began to deal with the dyslexia. In five years there, I only ever had five people in my English class, and the average class size was 12, so whether you were a genius or a dyslexic, they allowed you to earn your success and nurtured it in a way that was right for you.
Two other teachers stand out. Bryan Fell, my English teacher, had so much patience teaching me coping strategies for dealing with the written language. And what a job he did, because I ended up in an American university.
The second was Mr Jordan – I forget his first name. He taught me commerce and economics for A-level. I got on well with him, and economics just made sense to me. When I had to leave Millfield, Paddy Garratt said:"Why don't you go to an American university?" I nearly fell of my seat. No one in my family had gone to university before and the idea had never crossed my mind.
But they have a scholarship and it meant I could swim for four years. Mr Jordan said: "I know somebody will want you for your swimming. And I know you'll do fine." He gave me permission to think it was possible. I applied for the top 20 swimming universities and got into North Carolina State. My first year was a disaster academically. But by the end of the fourth year I'd become a reasonably good student.
Olympic gold medallist Duncan Goodhew was talking to Matthew Brown. This was first published in Tes on August 13, 2004. 
---
CV
Born: London, 1957
Education:  Millfield School, Somerset
Career: Ducan Goodhew is a former English former competitive swimmer, and won a gold medal at the Moscow Olympics.