When I was younger, I spent a lot of time away from school. Competing in gymnastics from such a young age meant that sometimes I could be away for a week at time, sometimes it could be a couple of days, or just an afternoon. Often, it was quite last minute, but I was really lucky. I had the whole support of all of my teachers at the Queens School in Chester. They were really, really great and would always remember to help me catch up with work when I had been competing.
There's one teacher that I'll always remember, and her name is Mrs Jones. She taught me biology in high school, and there are a number of reasons why I liked her so much.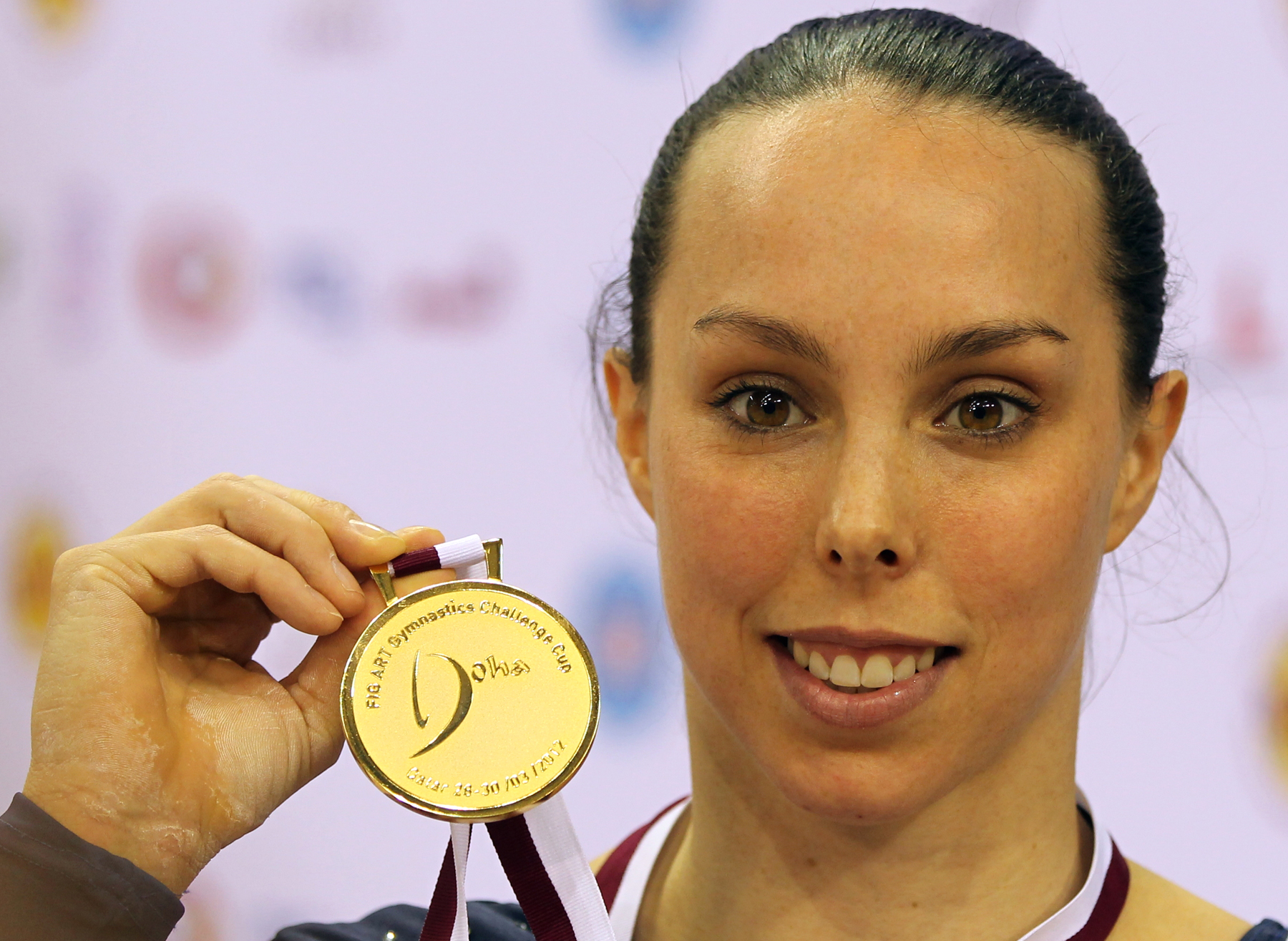 She was really engaging with her pupils, she always wanted the best for you, and if you didn't understand something she would take the time to sit with you and go through it. No question was too silly to ask, you felt really comfortable being able to ask questions if you didn't understand something. When I'd come back to school after being away, she always made the effort to come and chat to me and make sure that I understood stuff. She always set me work in advance and made sure that I kept up with things. She was just a really engaging, friendly member of staff.
She taught me for three years between Years 7 and 9. When we did our homework instead of just getting marks or writing for our work, she would give us cute stickers. She loved cats, and if you'd done well you'd get a smiley face, but you knew when your work was really great because you got a cat sticker. It got the whole class motivated because we'd always want to know what stickers other people had got.
Mrs Jones did a lot more than just teach the subject, she found fun ways to help us remember what we'd learned. I'll never forget that one day, she asked me to do a handstand to prove that you could swallow water when you were upside down.
I've spoken to her daughter a couple of times because I've spoken about Mrs Jones in public in the past. She emailed me, and even after all these years, it felt so nice to please her.
Beth Tweddle is supporting the launch of Team GB and Paralympic GB's Travel to Tokyo programme. It's been created in partnership with SportEngland and aims to get pupils aged 5-11 and their families more active. Click here for more information.
---
CV
Born: 1985, Johannesburg, South Africa
Education: The Queen's School, Chester
Career: Beth was the first female gymnast from Great Britain to win a medal at the European Championships, World Championships, and Olympic Games.