I arrive at school at 7.45am after a short commute to school – even on a bad day, it only takes 7 minutes. I check through my emails for anything I need to prioritise for that particular day, check my classes and then look to plan what my lessons are going to entail. There is usually a meeting before form time begins at 8.40am.
There's not much I'd change about my job, but the sheer number of meetings we have is ridiculous. We seem to have meetings about planning other meetings. There are no minutes sent out beforehand, there is no clear cut off time. Sometimes the room will go silent, it will seem like there is nothing left to say and then out of nowhere, something else will arise, which will cascade into an extra half an hour discussion. If it were a business, it would go bust.
After form-time, I teach two lessons before a break mid-morning – this is fantastic as the school has such a social culture so there's always someone to laugh and joke with in the staff room. There's another lesson and then it's lunchtime. All staff are required to do two duties a week consisting of 20 minutes of patrolling the grounds – my favourite place is on the fields watching the students play touch rugby or basketball. After lunch, I have one more lesson to teach and the end of school bell will ring at 3pm. But the school day doesn't always end there – the extracurricular activities are heavily encouraged and supported here. The trips, fixtures, adventures and opportunities the students have are like nothing I've ever seen. It makes the job so exciting.
As a huge rugby fanatic, I put my name forward to coach the under-14 rugby sevens team and had entered them into the Bay of Plenty Youth Championships in Tauranga. Rugby is a way of life here and the boys play with a fearless fluidity that is simply a pleasure to watch. After a full day of rugby in crystal clear skies, we finally made it to the final and managed to pull off a hard-fought victory and were crowned Bay Champions. If this weren't enough excitement for one day, both New Zealand national rugby sevens teams, the All Blacks and Black Ferns, appeared, wielding their recently won World Cup trophies and took pictures with the students (and me, of course) and signed autographs. I had to pinch myself.
What sets this job apart are my colleagues. I am supported, motivated, challenged and feel like a million dollars as a teacher. I've been able to command a classroom so confidently that my relationships with the students have blossomed. This is by no means confined to the school grounds, as even after the bell rings, support is never further than a phone call away. When I first arrived, my head of department took time after school on a Friday night to help me pick up some furniture and move it into my flat before heading to the pub and exchanging jokes and stories over a beer.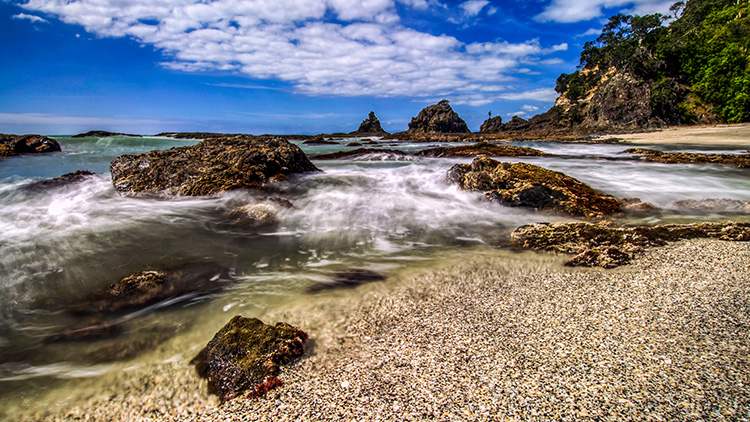 There are many disaffected families in this area and students will often come from very challenging backgrounds so trusting their teachers does not come naturally. When I arrived, just after halfway through the academic year, I was my classes' third teacher of the year. Because of this, I was completely ignored. I had a horrible time even trying to take the morning register with my previous classes. I would be left devastated and feeling completely worthless. I was convinced I could walk into the room naked and the students would not have looked twice. Winning their trust over has been a long fought, but in hindsight, totally worth it experience.
I feel incredibly lucky with how education policy influences my teaching. Students will work towards achieving credits in the subjects they want to study by either completing coursework or sitting an exam. To go onto university, this must come from three New Zealand Qualifications Authority approved subjects achieving 14 credits in each at Level 3 and an additional 10 credits in literacy and numeracy. The beauty of this is that how I teach the students to achieve those credits is almost completely up to me. The pieces of coursework and exams will have very clearly defined success criteria, but how long I spend on each topic and how I teach them is my choice. There is also nowhere near the level of accountability here that teachers experience in countries like the UK. If students are failing to do the work, don't use their free study time properly or don't come to catch up or revision sessions, they will fail and it will be seen as their choice to have done so.
Alex Dilon is a PE teacher at Trident High School, Whakatane, New Zealand