"Traumatised people chronically feel unsafe inside their bodies" – Bessel A. van der Kolk
Last year, a very bad thing happened to me. It meant being signed off work for several weeks before I eventually resigned; an unfortunate side effect of the trauma was that I experienced was panic attacks and a fear of crowded places.
Nine months on, I'm back in the classroom in a school I love.
---
Quick read: Four ways to support student mental health struggles
Quick listen: The truth about mental health in schools
Want to know more: Long read: Are schools coping with trauma?
---
But there were moments when I didn't believe I would ever return to working as a teacher.
I was too afraid of the sudden claustrophobia brought on by jam-packed corridors at lesson changeover or the triggering effect of a confrontational student.
How did I get back to the job I love? I made some mistakes along the way, but I got a lot of things right too. Here's how I overcame the trauma.
Reaching out
Firstly, I got my support network sorted. I have always made a point of befriending strong women, who have been my fierce protectors and supporters at what was the most difficult time of my life. 
By confiding in my friends and listening to their words of support, I was able to move forward and see the positives in what seemed an entirely hopeless situation.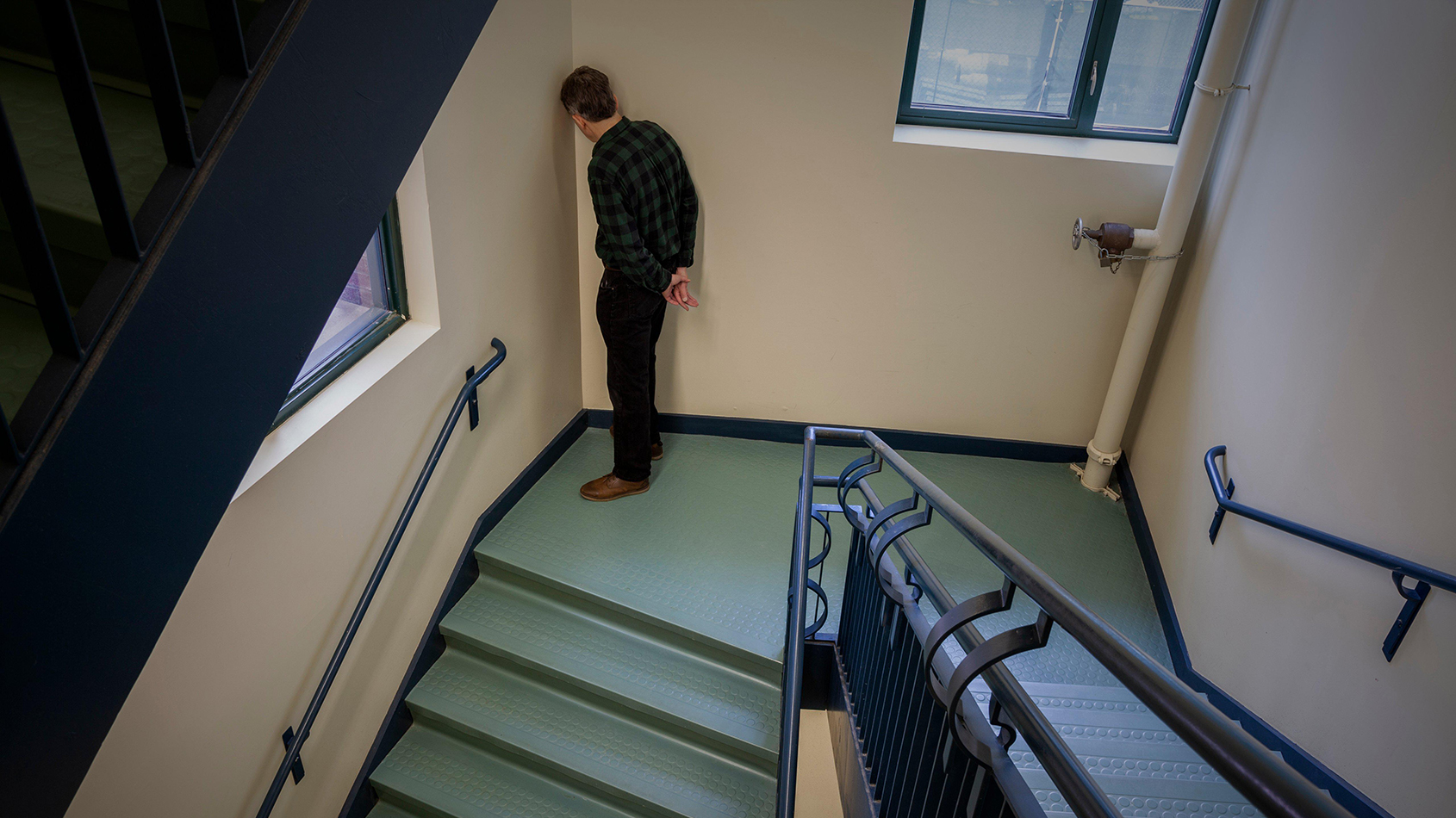 I was brutally and at times painfully honest with them and they treated me in the same way. 
They knew sometimes I needed a gentle word of kindness but at other times I just needed a firm reminder to stop wallowing and get on with it. I can't say I always listened to their advice but knowing I had them on my team was enough to keep me going.
Prioritising properly
Another important way I managed the trauma I experienced was by getting my priorities in order. "Don't sweat the small stuff" is easy to say but difficult to live by. To ensure my own survival, I made a list of the most important things in my life on my notes app on my phone and regularly looked at it in weaker moments. 
My children are happy. My husband loves me. I have a roof over my head. Repeating this affirmation helped, at times, to prevent me from succumbing to the overwhelming feelings of despair.
Staying up-to-date 
While I was away from school and beginning to feel less overwhelmed, I worked hard to keep a focus on education and pedagogy. I knew if I didn't maintain an interest in teaching and learning, I would struggle to return. I wasn't sure how long my break would last but I knew that I would be involved in education in some form or other in the future.
I engaged a lot with eduTwitter, I listen to podcasts on education research and, once my concentration span recovered, I got stuck into education books I had been meaning to read.
Keeping moving
The real breakthrough in getting my mental state sorted was discovering running. I decided I wanted to do something charitable to give myself a positive focus, so I signed up for a Race for Life. I didn't want to just drag myself around the course so I decided to gently begin training.
It was a revelation. I raised nearly £300 for Cancer Research and the day of the race was a truly emotional one; the lovely atmosphere meant that my first experience of being in a crowd since my fear had begun was incredibly positive. I've slowly built up my pace and distance and am now training for a 10k.
For a long time, I believed I would never feel safe in my own body again. I thought I would always be on high alert, in a constant state of fight or flight and at the mercy of the panic attacks I believed would never subside. 
Slowly but surely, life got better because it can and it will. Trauma isn't somewhere you live, but something you live through.
Although there are moments where things become challenging again, I am working again in a supportive school doing the job I love. 
I no longer avoid busy corridors. I don't panic at the first sign of confrontation. I don't always assume the worst will happen in any situation and I don't feel that my time away has set me back in any way.
Mostly, I am so proud of how far I have come and thankful to the people who helped to get me there.