Saul Nassé is in the archive room of Cambridge Assessment, looking at an exam paper teeming with complex chemistry questions. It's the A-level paper he sat 35 years ago. "I couldn't do it now," he says with a smile. "Maybe with a bit of Googling."
As a student, Nassé sat exams set by the forerunner to today's Cambridge Assessment; now he runs the organisation. He's responsible for a group that includes OCR in the UK and boards which deliver assessments in 170 countries across the world. If you're a state school pupil in Singapore, you'll sit a Cambridge Assessment exam. The same is also likely to be the case if you're studying at a Pakistani independent school.
Nassé – affable in an open-collared shirt – admits that in the assessment world, he's at "the extrovert end of an introvert culture". He's not kidding – there can be few people running exam boards who launched one of the international offshoots of Strictly Come Dancing.
The future of assessment
That's because, before joining Cambridge Assessment, Nassé had a long career at the BBC, which took him from editing Tomorrow's World to running GCSE Bitesize. 
With that track record, there can be few better people with which to talk about education's brave new world.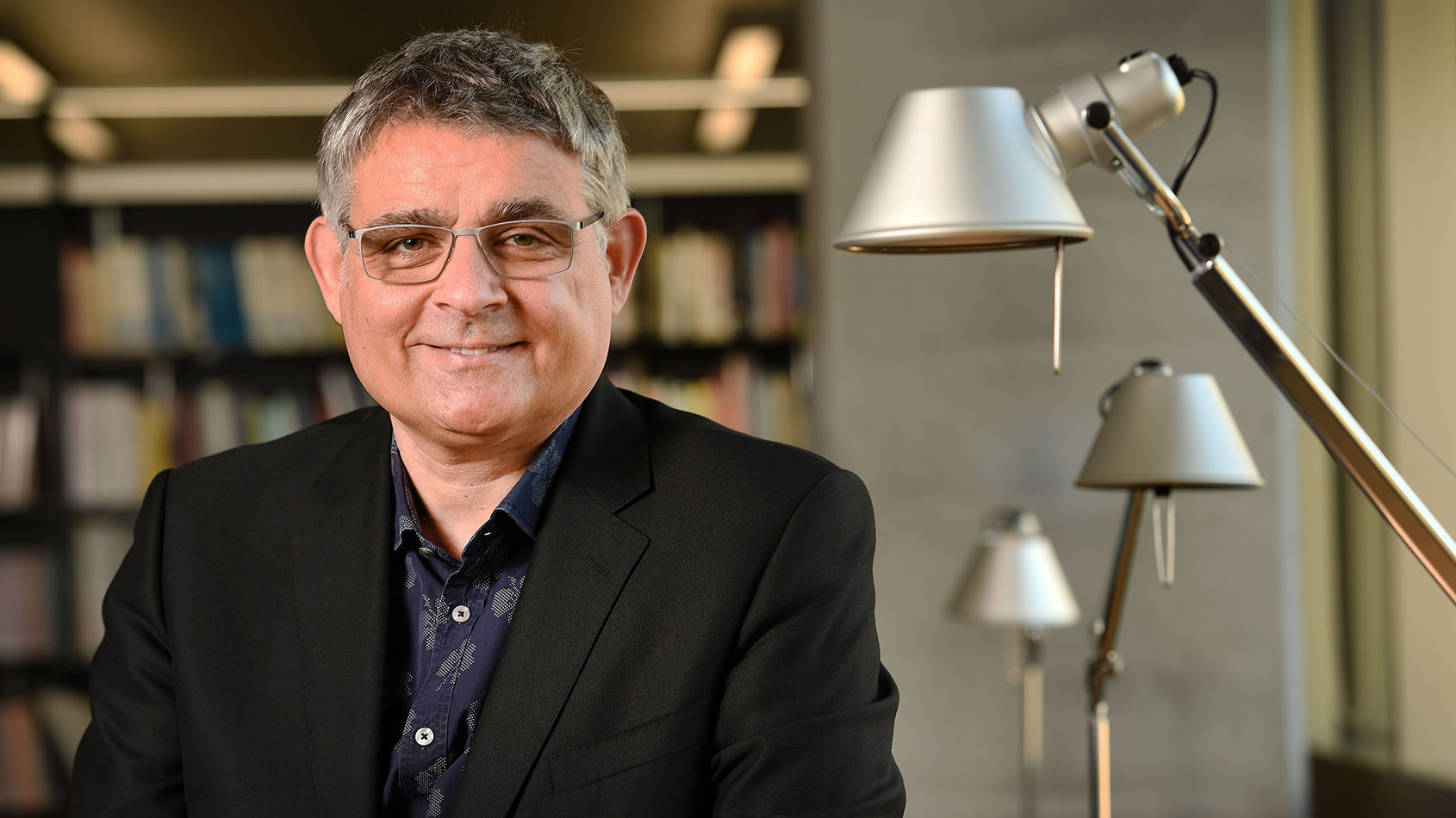 Tes meets Nassé in the atrium of "The Triangle" – Cambridge Assessment's sprawling new HQ, which opened on the outskirts of Cambridge last year – and is taken on a tour of the building.
Cambridge Assessment is a department of the University of Cambridge, and it has been delivering exams for 160 years. When Nassé first arrived at the organisation back in 2014 to run its Cambridge English arm, he was struck by its similarities with the BBC. He reels them off: "Long-running institution, known for quality, very focused on the mission of doing good in the world, peopled by experts who are motivated by that mission rather than money, based in the UK but international, transforming for digital..."
There's another similarity. While the Triangle is undoubtedly impressive, the place has a slight whiff of W1A about it – the satirical comedy series sending up the BBC. There are seating areas liberally scattered around the building featuring chairs in an assortment of funky shapes and colours. During the tour, Nassé points out one such "collaboration spine" running the entire length of the office.
Asked about his own education, Nassé says his mother, who died at the end of last year, was the pivotal figure in it. She was a primary school teacher who taught the Reception class, and she believed that the early years were critical long before this idea became fashionable. "She was so powered by that thought that if you could switch kids onto learning when they were 5, they'd have it with them through their life," he says. "She had one year when she was teaching nine-year-olds – she didn't like it as much because she thought they'd already been spoiled by other teachers!"
Nassé spent his first school years in America, where his father was working as an electronic engineer. Despite the great learning environment at home, he says that when his family returned to the UK he realised he'd "got a bit behind" and had to spend "some years of running to catch up". His slow-start clearly didn't do him much harm in the long run – he got on to an "ascent path" at school, did well in his A levels and was offered a place to study natural sciences at Cambridge.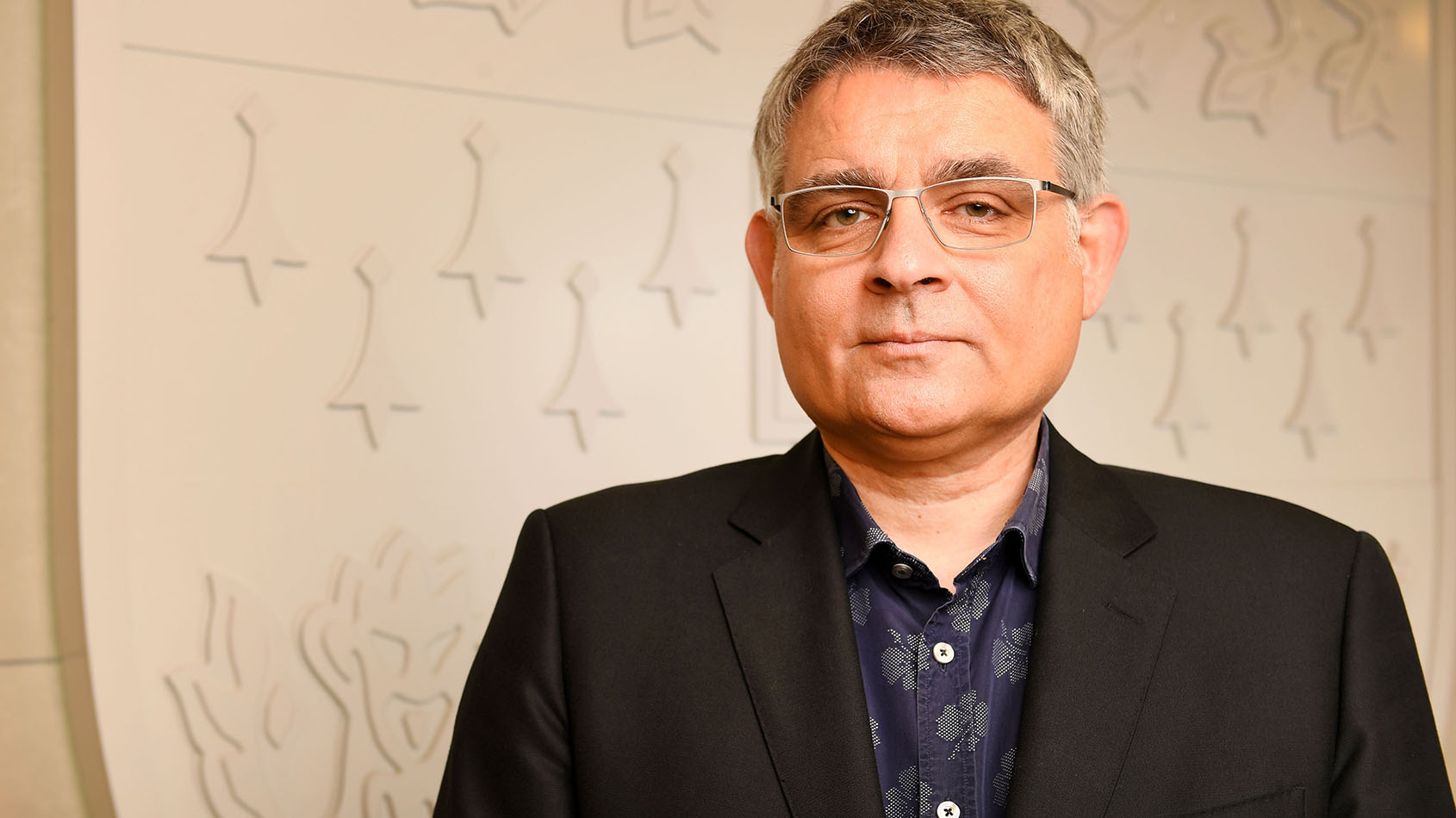 Cambridge has held a special place in Nassé's life. He grew up near the city, and would visit it several times a year throughout his childhood. He "loved" his time at the university. "You'd been the brightest kid in your school, and then suddenly you were just one of a whole bunch of people who had been the brightest kids at school, and it drove you on to do more things," he says. His attachment to the city "totally" influenced his decision to join Cambridge Assessment. "I was actually looking for jobs in America… and then the Cambridge one came up."
After graduating, Nassé spent some time researching advanced manufacturing. At the age of 24, he had to set an exam for MSc students. "Knowing what I now know about assessment, I think it was a bit amateur, mind," he admits.
Launching Strictly Come Dancing
His time in academia wasn't to last long. As a child, Nassé's passion for science had been "ignited" by watching Raymond Baxter on Tomorrow's World, and he followed his hero into the BBC. He spent a decade producing science programmes, and by the age of 31 he was editing Tomorrow's World himself, making him the youngest executive producer at the BBC. The experience made him realise that "the thing I loved most of all was running big teams", so he moved around the corporation. "I don't think there's anyone at the BBC who'd been responsible for Tomorrow's World, Thought for the Day and Strictly Come Dancing," he says. In Nassé's case, it was the Indian version of Strictly. "Even more sequins than in Britain!", he quips.
Nassé always retained a toehold in education, and when he returned to the UK, he acquired the grand title of "controller of learning", with responsibility for all of the BBC's education output, including the massively popular GCSE Bitesize. "The people who are sitting [OCR] GCSEs are using the content that my teams were producing at the BBC," he says proudly.
Nassé says being controller of learning "switched me on to education", encouraging him to make a "very deliberate decision that I was going to step into that world for the rest of my career". He joined Cambridge Assessment and worked there for four years. But when the organisation's long-running chief executive, Simon Lebus, decided to stand down, it wasn't Nassé who was initially inline for the top job. It was supposed to be Bill Anderson, who was announced as CEO in February 2018 but withdrew before he could take up the post, citing "personal reasons". Nassé was named as the group CEO in March 2018.
He took over against a wider backdrop of leadership churn at Cambridge Assessment. Within less than a year the chief executives of OCR, Cambridge English and Cambridge International all changed, too. Nassé plays down this turbulence. "It proves the great strength in depth that we have… there's never been a leadership vacuum."
A new executive team is not the only challenge that Nassé has to contend with. While Cambridge Assessment is an international enterprise, in the English qualifications market OCR has lost market share for GCSEs and A levels over the past few years. Even without that loss in business, government reforms such as the "decoupling" of AS levels and scrapping modules have hit boards' revenues. Might there come a time when OCR is no longer sustainable?  
Assessment 'is a tough environment'
Nassé gives the suggestion short shrift. "We're incredibly committed to the UK," he says. "It would be really curious if we weren't because that's where we're based." However, he admits that assessment "can be a tough environment to work in". "We get changes in policy, you've got changes in regulation, it's actually very competitive." On OCR's market share, he says the board is in "a position to get a lot of it back" and that the team are in "great spirits".
Another squall that has appeared on his horizon is the controversy surrounding International GCSEs, which are provided by Cambridge International as well as other boards. Some research has suggested that IGCSEs may be less severely graded than the reformed GCSE. With private schools able to take them but state schools effectively barred from doing so, concerns have been raised about the equity of IGCSEs, and the Labour Party has called for an inquiry into the matter. Cambridge Assessment has published its own research which it says shows that its own IGCSEs are comparable to the new GCSEs, and Nassé is standing resolutely by them. "We're very confident that IGCSE is pegged to the same standard as the reformed GCSEs," he says.
On the tour of The Triangle, Tes is shown various examples of how Cambridge Assessment is applying technology to education. While he's clearly a technophile, Nassé has a refreshing lack of zeal in comparison to many edtech evangelists. Some of the wide-eyed (and wide of the mark) predictions made on Tomorrow's World are clearly printed on to his psyche. "People who try and predict how technology is going to shape the future are a bit daft frankly," he says disarmingly.
Exams 'have a lot of years left'
"I think with learning, there's a lot that changes but there's an awful lot that stays the same. I think schools in 10 years' time will still have lots of kids in them, and great teachers in them, and amazing textbooks, and probably paper-based exams." While he thinks forms of non-exam assessment will proliferate, he says "the end-of-study exam has got a lot of years left in it yet". "What you don't want to do is replace an end-of-study exam, which is a really accurate measure of someone's learning, with something which has daily touch points but gives you a hokey result. That would be the absolute reverse of progress."
The predictions that he is willing to put his name to are that "there will be increasing use of digital resources", and that "there won't be a type of medium that's used in kids' lives out of school that won't be usable with their lives in school".
Before the tour of The Triangle ends, there's an episode that appears to justify Nassé's slightly circumspect attitude about the transformative nature of technology.
Cambridge Assessment is trialling a virtual-reality programme for learning English. Delivered via a smartphone headset, it promises a 360-degree, fully-immersive, interactive experience, which will drop users into a variety of exotic locations.
Tes is ready to plunge into turquoise waters to swim with hammerhead sharks… but the screen remains defiantly blank.
"It's the Tomorrow's World Live curse!", Nassé groans.
---
CV: Saul Nassé
Education: A J Martin Elementary, Houston, Texas; Brickhill Junior School, Bedford; Bedford Modern School
University: University of Cambridge: MA, Natural Sciences
1988-90: Research Officer at Cranfield University
1990-97: Producer on Tomorrow's World
1997-2001: Editor of Tomorrow's World
2001-03: At the World Service Trust, Delhi, working on the world's biggest HIV/AIDS campaign
2003: Worked for Greg Dyke, then BBC director-general, on his culture-change project
2004: Acting head of religion and ethics at the BBC
2005: Head of development for specialist factual
2006: Creative head of the India and Pakistan season
2007-09: General manager of BBC Worldwide productions in Mumbai
2010-14: Controller of BBC Learning
2014-2018: Chief executive, Cambridge Assessment English
2018-present: Group chief executive, Cambridge Assessment