Cookery time at Eldon Primary and some Year 6 pupils are dishing up stir-fry, while others wash up or set the table – in a real house owned by their school.
Not every headteacher would think of expanding their school by buying a three-bed end-of-terrace house. But Azra Butt has a creative approach to the curriculum that has propelled her school in Preston to becoming one of the highest-performing primaries in England – and winner of the Tes Primary School of the Year Award 2018.
---
Quick read: Eldon Primary School, Preston, is a winner
Quick read: all the winners in the Tes Schools Awards 2018
Tips: Three ways to make your primary pupils 'super learners' 
---
The school's house, named Eldon House, shows how this creativity works in action. It is obviously the ideal place for children to learn to cook and to hone their social skills by eating together. It was also where they learned how to put together flatpack furniture, on one of the school's 'Super Learning Days' – when the usual timetable is suspended, outside experts come in and children are mixed into different groups to go around the school learning from outside professionals or other teachers.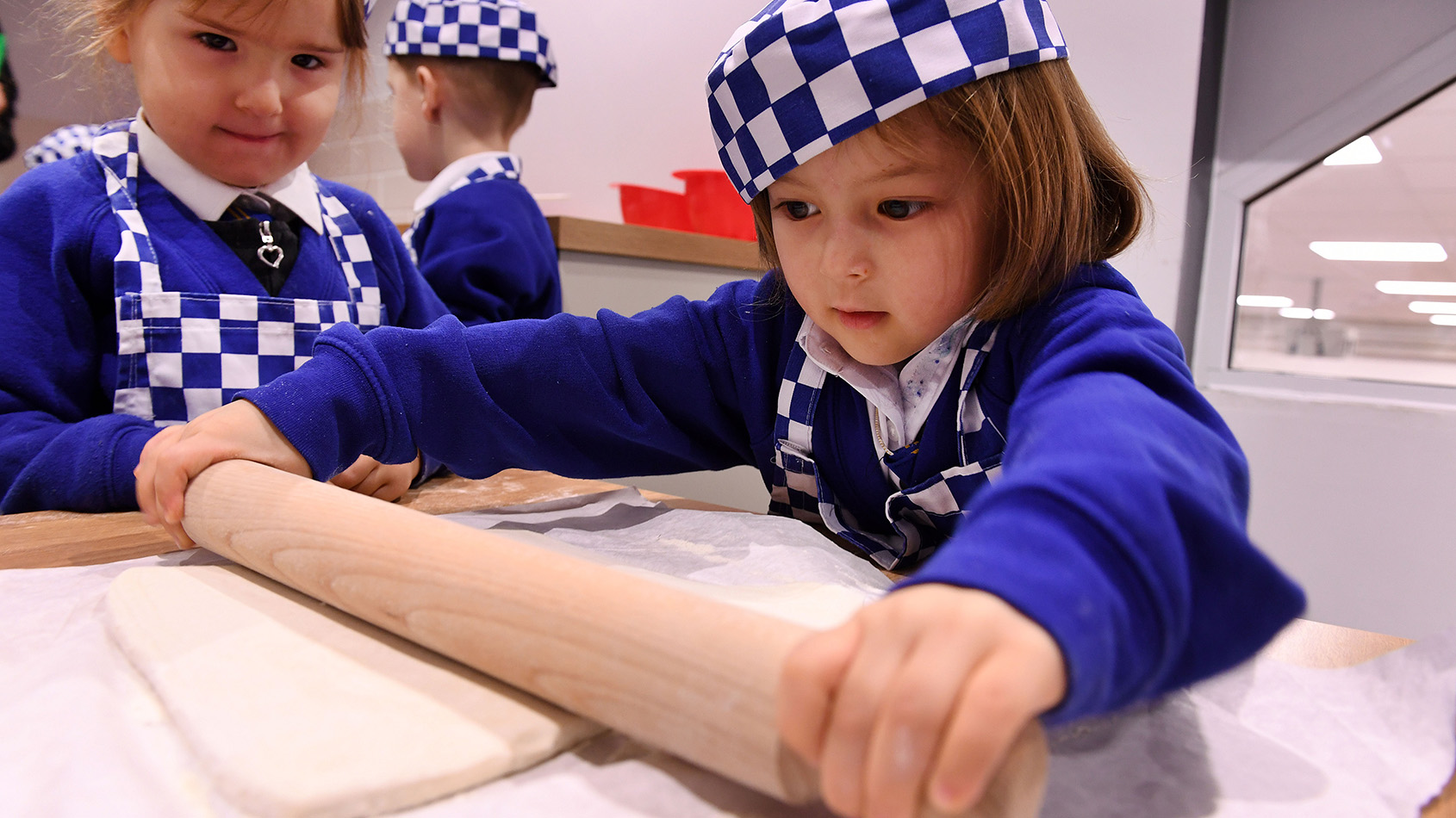 But Butt doesn't just do the obvious thing.
She also uses the house's comfy front room with its blue sofas, coffee table and vase of flowers as a meeting room for the school's parenting classes – and for escape-room games, where pupils use times-tables knowledge to crack codes and get into the next room.
"That's the challenge," Butt says. "I've got a house. The governors approved it as they know it's the right decision for the families we serve. We're exploring the life skills and that's great but, as a teacher in my heart, I'm thinking, 'How can we bring it back to lessons – the bread and butter of teaching and learning?'"
Aspiration is embedded 
Butt's approach is also underpinned by her belief that children need to really understand what learning can do for them – it's not just about pleasing their teacher or passing the Sats.
Learning is the way for children, and especially for children from disadvantaged backgrounds, to achieve their dreams. And those dreams can be, should be, big dreams.
Butt's family came to England from Pakistan in the 1960s, before she was born. She credits her father, who died when she was just 14, for building up her own self-confidence.
"My dad was incredibly aspirational for me," she says. "The family came from Pakistan. Their attitude was, 'Look at this wonderful country – we need to make the most of it'. He was all 'education, education, education'. He was dead keen for us to do well. When I think about the families that come to this school, I wonder, 'Is anybody having those conversations with our children?' I'm not sure everybody does."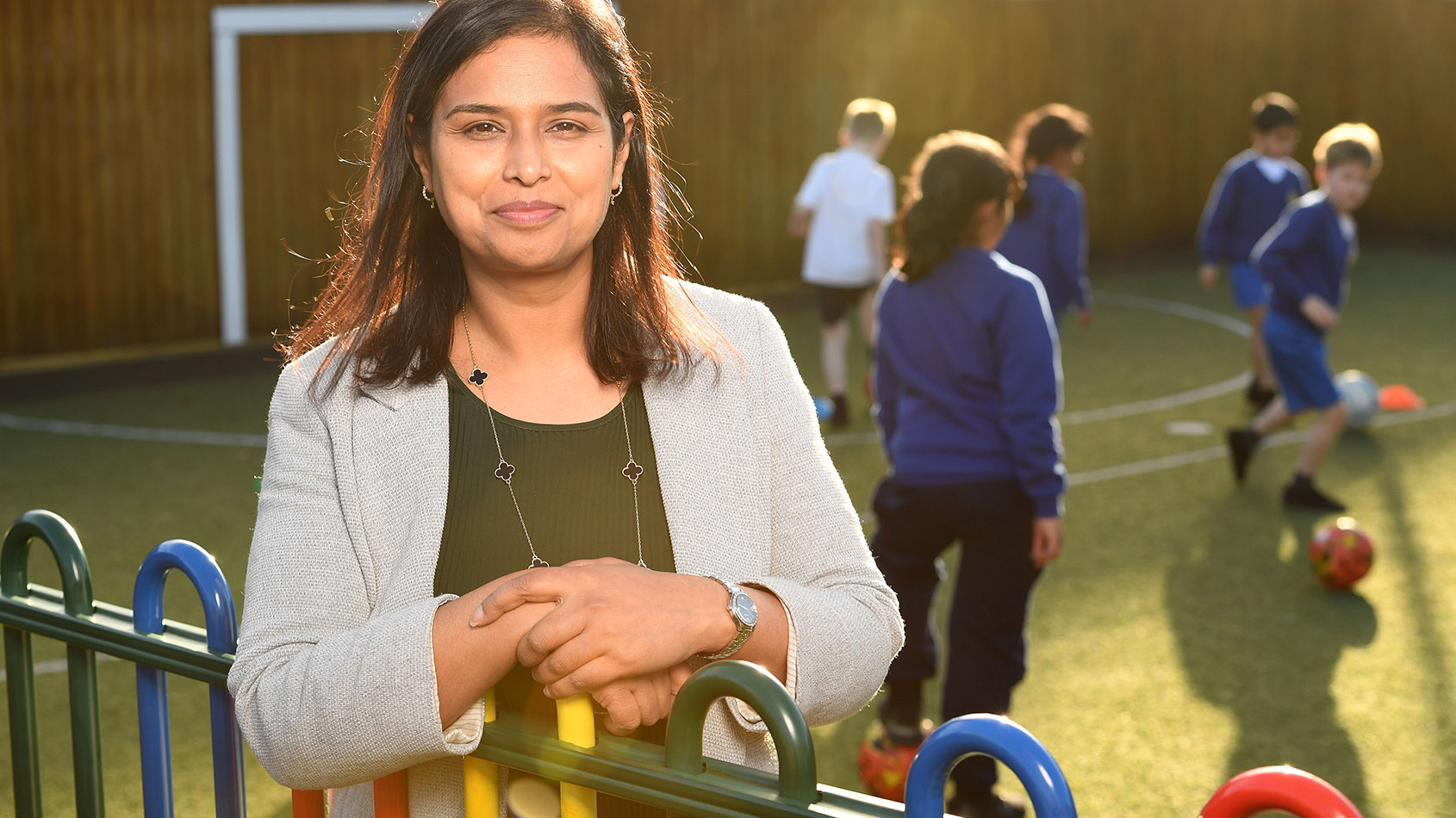 And so at Eldon, aspiration is embedded into the way the school works, with pupils given many varied opportunities to find out about the wider world. As well as the house, it has a 'forest' on a piece of nearby land and its own radio station. The school runs 24 extracurricular clubs, with 250 pupils taking part.
Children have jobs such as salad-bar assistant (they must gain the proper food hygiene certificate), play leader – helping younger children in the playground – or school council member. And the school has set up its own bank with Eldon bank notes to pay pupils for these jobs. Pupils can then 'spend' the bank notes on rewards. The Bank of Eldon transforms a straightforward motivational scheme into an introduction to economics – and a chance to learn about the world of finance, a world that one day they may want to be part of.
The importance of early years
Eldon Primary is almost hidden within the grid of back streets near the University of Central Lancashire. The low-level building, surrounded by fencing, is easy to overlook despite the tall Tes Award banners that line the path to the entrance.
But the many changes Butt has overseen since she arrived in September 2010 as associate headteacher have made her school stand out.
Back then, the school had been rated as "satisfactory"; its June 2010 Ofsted report reveals the school had just 132 pupils at the time and had "faced a period of staffing turbulence with long absences and many changes of staff".
An Ofsted monitoring report in November 2011, when Butt had been headteacher for just over a term, said: "There has been a significant change in staff with all but one teacher leaving". But there were 30 more pupils and a significant improvement in Sats results.
"The school was not in a good place," Butt says. "Parents were fed up."
With extra pupils, she had the money to move from mixed-age to single-age classes and she set about recruiting new staff, improving pupil behaviour and putting the curriculum in place.
By October 2012, Ofsted judged the school as "good" in all areas and, by 2017, it was "outstanding".
Now the school has 254 pupils, with 210 in the main school and the rest in the nursery, which was once run as an on-site private provision and is now part of the school – with a qualified teacher working with two- and three-year-olds.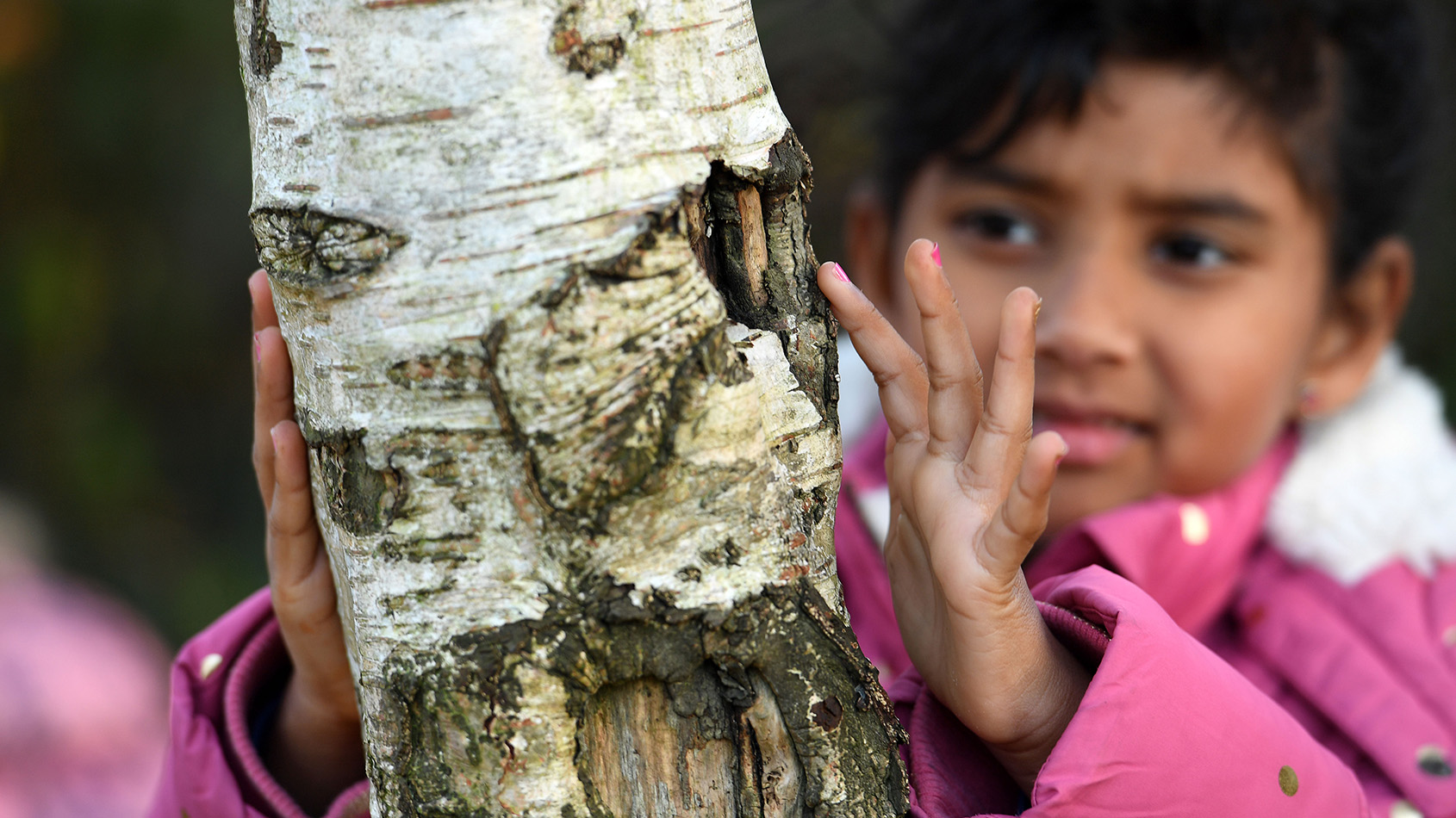 There are challenges to working in the school where the majority of pupils start Reception with skills below expectations, almost a quarter have special educational needs and half have been eligible for free school meals in the past six years. The teachers must show great dedication and skill. But Butt says that the benefits are the immense job satisfaction – and joy.
"Staff that have wanted to come here, and continue to stay here, feel they have been part of an amazing journey because they have," she says. "They know what the school was like in those early days and see how far we have come. They see we are making a difference to the children's lives. We believe in that. I have parents who rave about school because they have seen the difference. They have also helped and been part of that change."
Butt is also careful to pay attention to staff welfare and wellbeing: there is regular supervisory support for teachers dealing with safeguarding issues, she arranges cover to allow staff shopping afternoons near Christmas and makes sure there are biscuits in the staffroom.
Disadvantaged pupils excel in Sats
For herself, Butt says that she finds strength and support through her faith, as well as her own family – she has recently become a grandmother – and her colleagues in neighbouring schools and the local authority.
"My morning starts with me praying," says Butt, who is a Muslim. "And I pray for my school as I pray for my family. There is a lot of attention to detail because this place really matters to me a lot."
Those details are what marks out the school as extraordinary. As the Tes judges found, the school combines "high standards with joyful learning, creativity and innovation".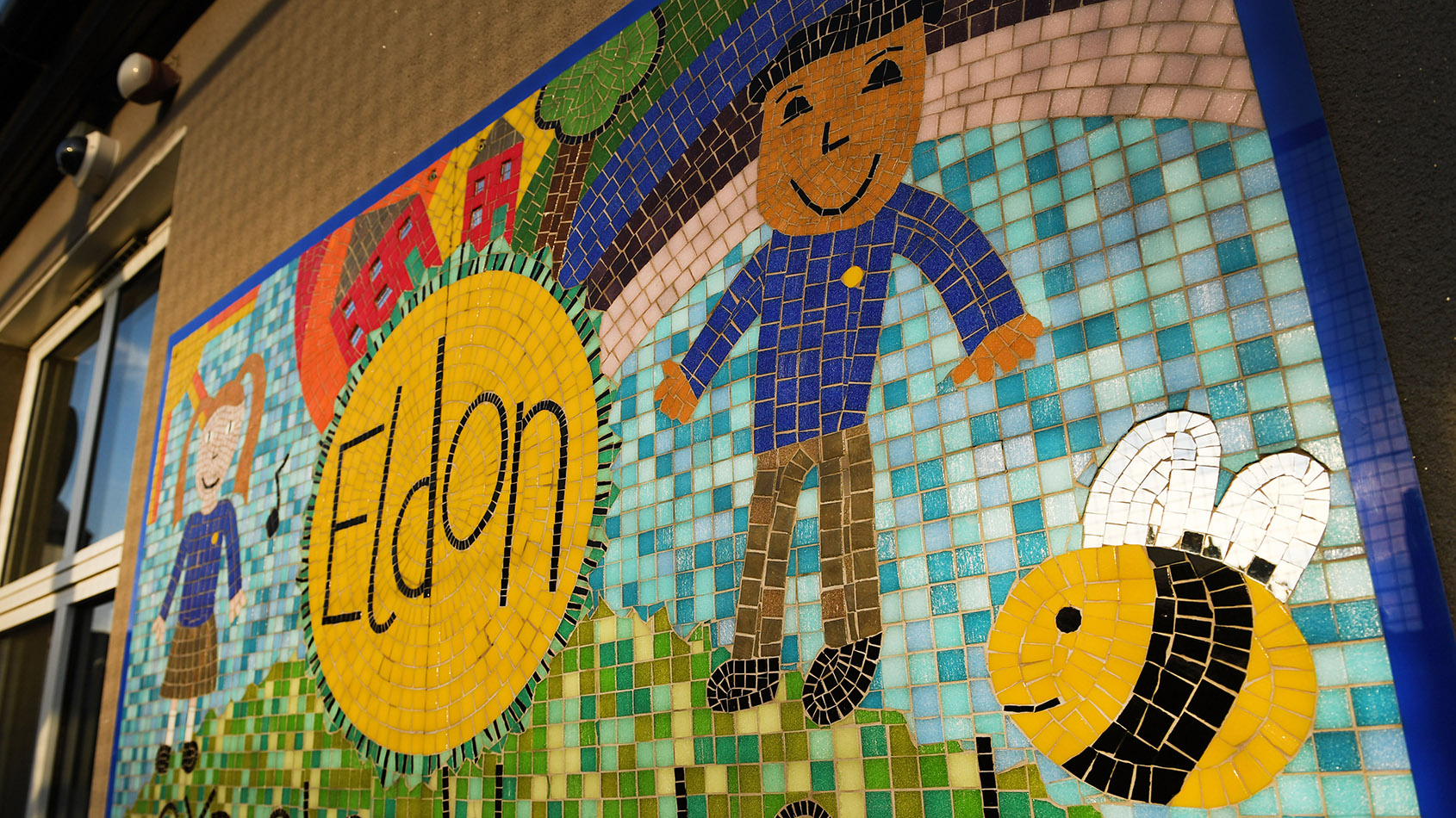 One of the most striking innovations is its 4D room – a classroom in which children can be immersed in images projected on the walls around them and play games with interactive projections on the floor.
"When we were learning about war, we got shown what it was like in the trenches," Kiera, 11, says about the experience of learning in the 4D room. "We also do lots of writing in there. Our teacher read us The [Wonderful] Wizard of Oz and we were sat in a forest."
In 2018, 79 per cent of Year 6 pupils, and 77 per cent of disadvantaged Year 6 pupils, at the school met the expected standards in reading, writing and maths – the national average for all pupils was 64 per cent.
Step inside the school's main entrance and on display in the foyer is an earthenware jug, which turns out to be a Victorian time capsule. The jug and its contents, coins, stamps and newspaper clippings were buried in 1886 when the foundation stone of "Eldon Street Primitive Methodist School" was laid.
For more than 130 years, Eldon Primary has been the foundation and stepping stone of the community it serves, and now it is looking onwards and upwards.
"It's lovely to walk into this school now," Butt says. "But we're not a school that sits still – we will continue to push the boundaries."