It has been almost 30 years since I graduated from my US high school.
I was an African American teen living and learning in a country that had pitifully low academic expectations for my race – expectations that fell even further when combined with my gender and the fact that I came from a single-parent family. 
And although I was able to overcome those presumptions thanks to a driving desire to prove others wrong and a strong sense of self-efficacy, I would be remiss if I did not share with you an occasional feeling of unease in those school hallways as a teenager.
Fifty-five years of waiting
You see, my alma mater T.C. Williams High School – a school you may know from the Denzel Washington movie, Remember the Titans – was named after a proud segregationist. 
Thomas Chambliss Williams was an aggressive racist, a staunch supporter of segregation who had no shame in stating his belief that black and white students learned "differently" and should be kept apart.
He dragged his heels as the rest of the nation began to desegregate. He was also, just like me, the superintendent of the Alexandria City Public Schools (ACPS). In fact, he was superintendent for more than 30 years. 
Inexplicably, it has taken until today, 55 years since the school opened, to see a committed renaming process that may finally remove him and his legacy from the only public high school in Alexandria, a small but influential Virginia city in the shadow of Washington, D.C.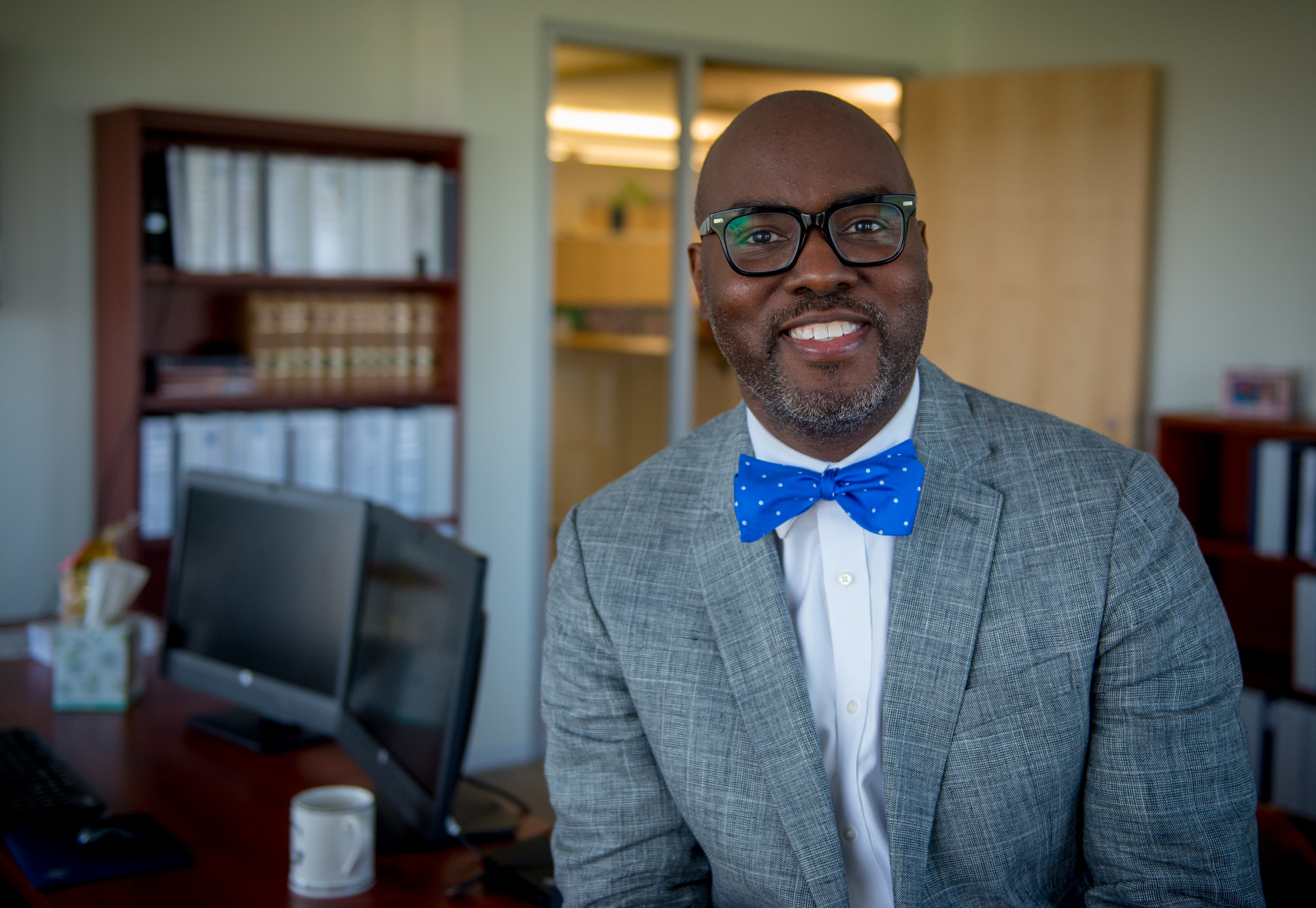 Gregory C. Hutchings, Jr is Superintendent of Schools, Alexandria City Public Schools
Acknowledging our past
When I first stepped into my office, shortly after being appointed superintendent with a mandate to rid our schools of inequities, I was struck by the impressive view of power from my office window.
There before me was the George Washington monument and the dome of the Capitol building. I was similarly struck by the view of the Potomac River, a waterway that transported ships of slaves to be bought and sold in dehumanising scenes of horror.
Our city has a shameful history when it comes to issues of race.
The eventual desegregation of T.C. Williams in the early 1970s was mythologised by Disney in Remember the Titans, and the attachment to this feel-good movie about the racial integration of our '71 football team was one of the reasons that the school's name became the elephant in the room that no one wanted to tackle. 
Time for action
But this summer, a movement began that felt unstoppable and gave me cause to believe that perhaps we were being offered a pathway to the equitable US of our tomorrows.
Unspeakable brutality by police against African Americans exploded into public view with the deaths of George Floyd and Breonna Taylor.
Protesters took to the streets as the Black Lives Matter movement gained traction. I knew it was just a matter of time before we had the opportunity to revisit the name of our only high school.
Although I lead our schools' educational programming, it is not within my remit to rename our schools. That falls to our school board, an elected nine-member panel who provide the checks and balances to the work we carry out. 
A community united
In August, when I was informed that a petition with the requisite number of 100 signatures from anyone in the Alexandria community to begin the conversation had been submitted, I remember thinking this was our carpe diem moment.
Soon after, a second petition was submitted to change the name of one of our division's elementary schools named after Matthew Maury, an oceanographer who also happened to be a Confederate who lobbied for the Confederacy in Europe, attempted to negotiate a slave trade with Brazil, and encouraged those with like-minded beliefs to migrate to Mexico following the civil war.
In the weeks and days that followed those submissions, there was frustration in our highly diverse school community – which comprises families from 120 countries speaking 121 languages – that things were not moving quickly enough.
But from where I stood, there was much work to be done to ensure a transparent, thorough and fair public engagement process.
A learning process
We wanted our young people to lead the conversation and created a framework for that to happen with a months-long program of virtual community conversations, student discussions and community "read-ins" with Georgetown University Professor Dr Douglas Reed, who was able to educate our citizens on the history of our school division.
I also shared editorship with our students on the local newspaper op-ed that I regularly write.
Recently, ACPS curriculum experts rolled out a series of history lessons around both Maury and Williams that allowed our students a safe, non-judgemental classroom space to discuss their feelings.
We were very deliberate about creating a platform for all voices to be heard and I think we have been successful in doing so. So far, the community's reaction has been one of overwhelming support.
A new future awaits
The expected pushback has yet to show its face. Even the families of the football players whose lives were depicted in Remember the Titans have given their blessing to move forward.
Later this month, the school board will vote on whether to change those two school names. Among the suggestions circulating as alternatives are Boone-Yoast High School, named after coach Hermon Boone and assistant coach Bill Yoast from that famous '71 football team, and Nolan Dawkins High School after the first African American judge in our city's history.
Other suggestions have included simply Alexandria High School.
WhiIe we are not there yet, I remain optimistic that the right decision will be made and a long-overdue new chapter of our city's history can begin.
Gregory C. Hutchings, Jr is superintendent of schools, Alexandria City Public Schools