When Amanda Richardson took a job at an independent special school, covering for a teacher who was on a training course, she expected to be there for six weeks.
She left 23 years later, having worked her way up to headteacher and finally chief executive of the Pace Centre, a charity, therapy centre and school in Aylesbury, Bucks, for children with cerebral palsy.
"Last year, I felt 'actually I'm going to be 60 soon and there's unfinished business I need to do at a national level'," she says.
---
Opinion: Why pupils with SEND are victims of austerity
Politics: Hinds announces extra £350m for pupils with SEND
Funding: SEND underfunded by £1.2bn, says union
---
Now, having just turned 60, Richardson is working solely as CEO of Action Cerebral Palsy, the charity she founded in 2014, campaigning for better teacher training on special educational needs and disabilities, and more access to specialist support.
"Things are starting to improve, but the rate of reform is too slow and has been too slow over the last few years since the [SEND] Code of Practice came out," she says. "And one of the key drivers for change is workforce skills and putting the resources on the ground."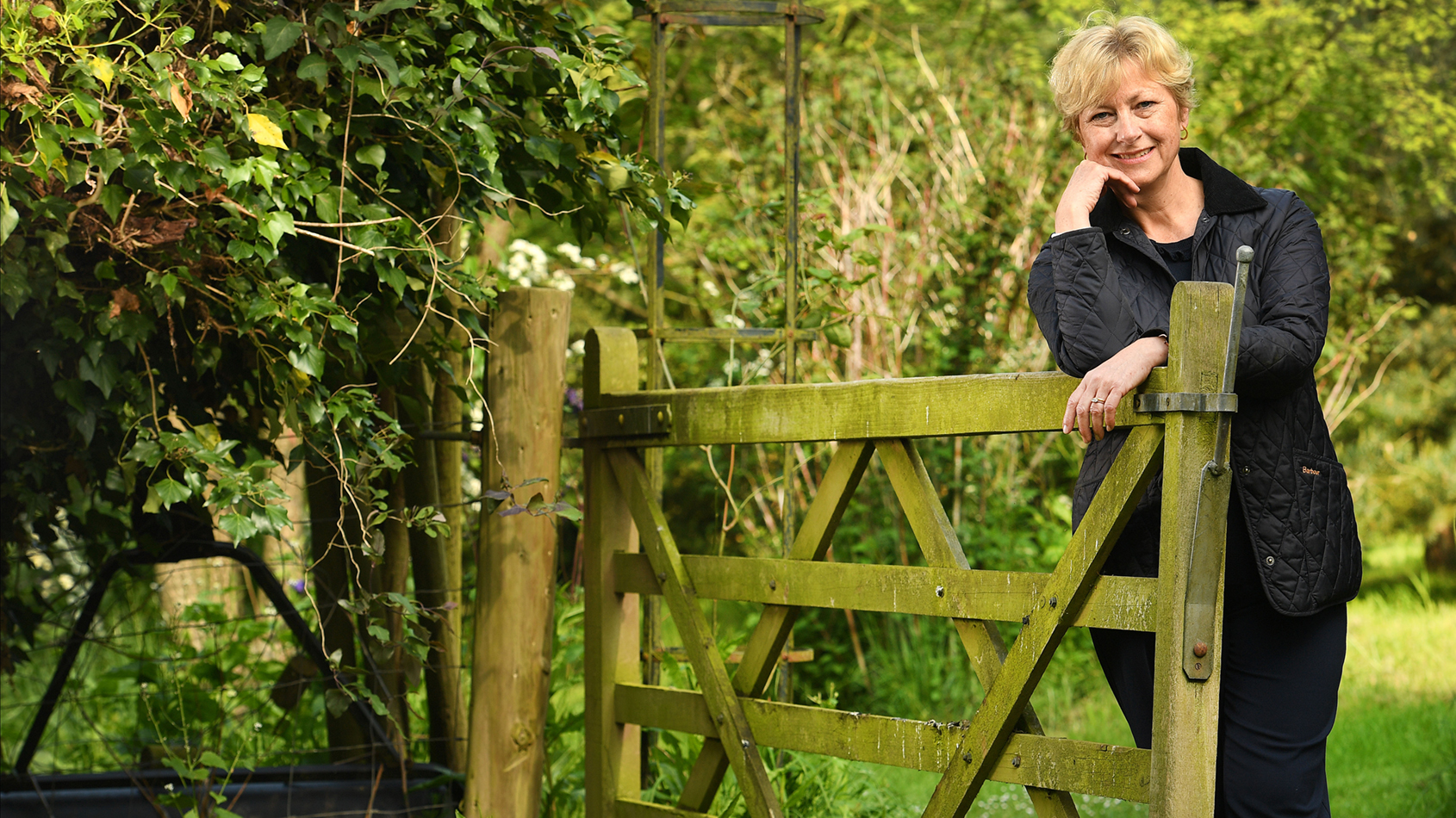 Her hard work and meticulous attention to detail has led to Richardson becoming an expert in the field. Her work was recognised with an MBE, which she received for services to SEND last year. 
It is not bad for a career that began as a second choice.
Sense of duty
Richardson grew up in Redhill, Surrey, as the third of four children. Her father, John Heber, was a consultant anaesthetist and her mother, Edna, had worked as a children's nurse before she had children. Richardson's older sister and brother also went into medical careers and, after taking A levels in music and English at St Bede's school in Redhill, Richardson had the idea of becoming a speech and language therapist (SLT). 
The decision may have been influenced by her family's ethos of helping others, she thinks.
"My father was a Quaker," she says. "I was sent to Church of England schools, but I remember going to Quaker meetings as a child and sitting in absolute silence for an hour.
"There was that Quaker sense that the sacrament is what you give back to people. That sense of duty, of doing what you can to help other people, was very strong."
While studying for her degree in linguistics and language pathology at the University of Essex, Richardson did work experience as an SLT and realised it wasn't for her. Seeing children in an office at appointed times was too isolating and she wanted a more holistic role. So she took a PGCE at the West London Institute of Higher Education and went into teaching.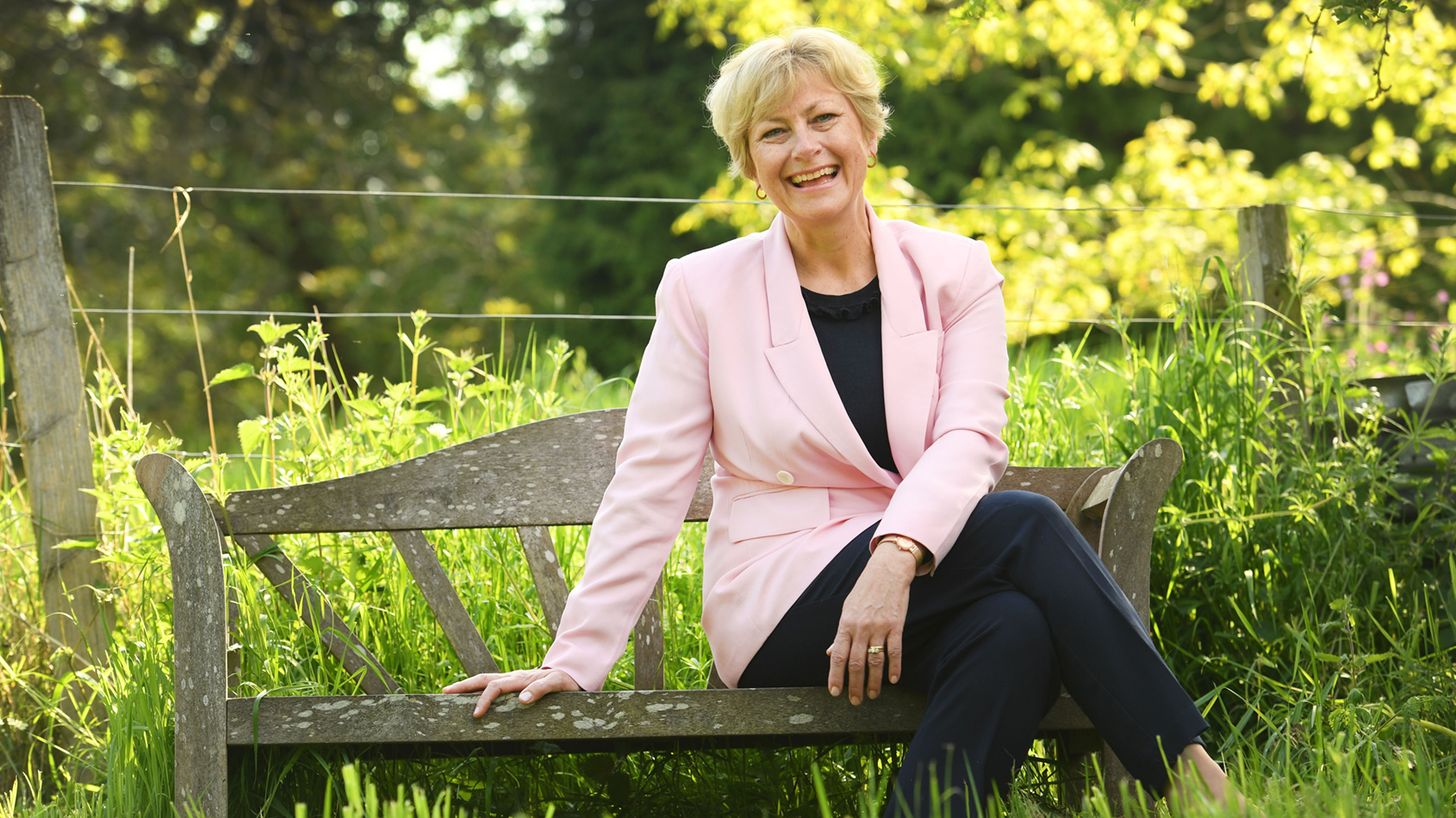 "My overwhelming feeling of being in a classroom full of children was one of absolute joy," she recalls. "There is just that sense of excitement, of potential. I just absolutely loved it."
Richardson worked in various schools in London and Surrey – meeting her husband Joseph, an IT professional, in a caving club she joined after enjoying her first outing to caves on a residential school trip.
The couple had two children, Emily and Tom, and moved to Buckinghamshire, where she contacted local schools looking for part-time work. She was offered six weeks' work in the nursery at Pace.
"It was very small set-up," Richardson remembers. "It was run along the lines of conductive education, a method developed in Hungary, for children with cerebral palsy. I found it fascinating."
Cerebral palsy is the most common physical disability in childhood, affecting one in 400 births. While in all types of cerebral palsy there is abnormal movement and posture, Richardson says it is misunderstood as a purely physical difficulty. In fact, children with cerebral palsy may have a range of impairments that can affect their learning. 
The Pace Centre opened in 1990, and its philosophy was to blend therapy and teaching. It doesn't exclusively use conductive education, but embraces several approaches. The aim is for children to be as independent as they can be and to experience success. 
"That way of working with the whole child really grabbed me," Richardson says. "I felt I'd come home."
'Well-meaning helpers are not enough'
Richardson estimates that, by 2012, when she became CEO, there were maybe 50 children in the Pace Centre, but 110 being supported in total. The school doesn't just work with the children attending the school, but also has an outreach service to provide assessment, therapy and advice to families and schools.
Richardson would go on follow-up visits to children who had left Pace for other schools, or who had dual placements. 
She remembers on one such visit seeing a young child who had been pushed in his wheelchair into a Wendy house and left.
"They told me he liked watching the other children play in the Wendy house," Richardson says. "I remember that really clearly. I remember thinking 'Poor kid, I bet he'd really like to play himself.'
"These children need to play and that requires intervention; it is not going to happen on its own. They need help from skilled people who know what they are doing, not just a well-meaning helper in a nursery."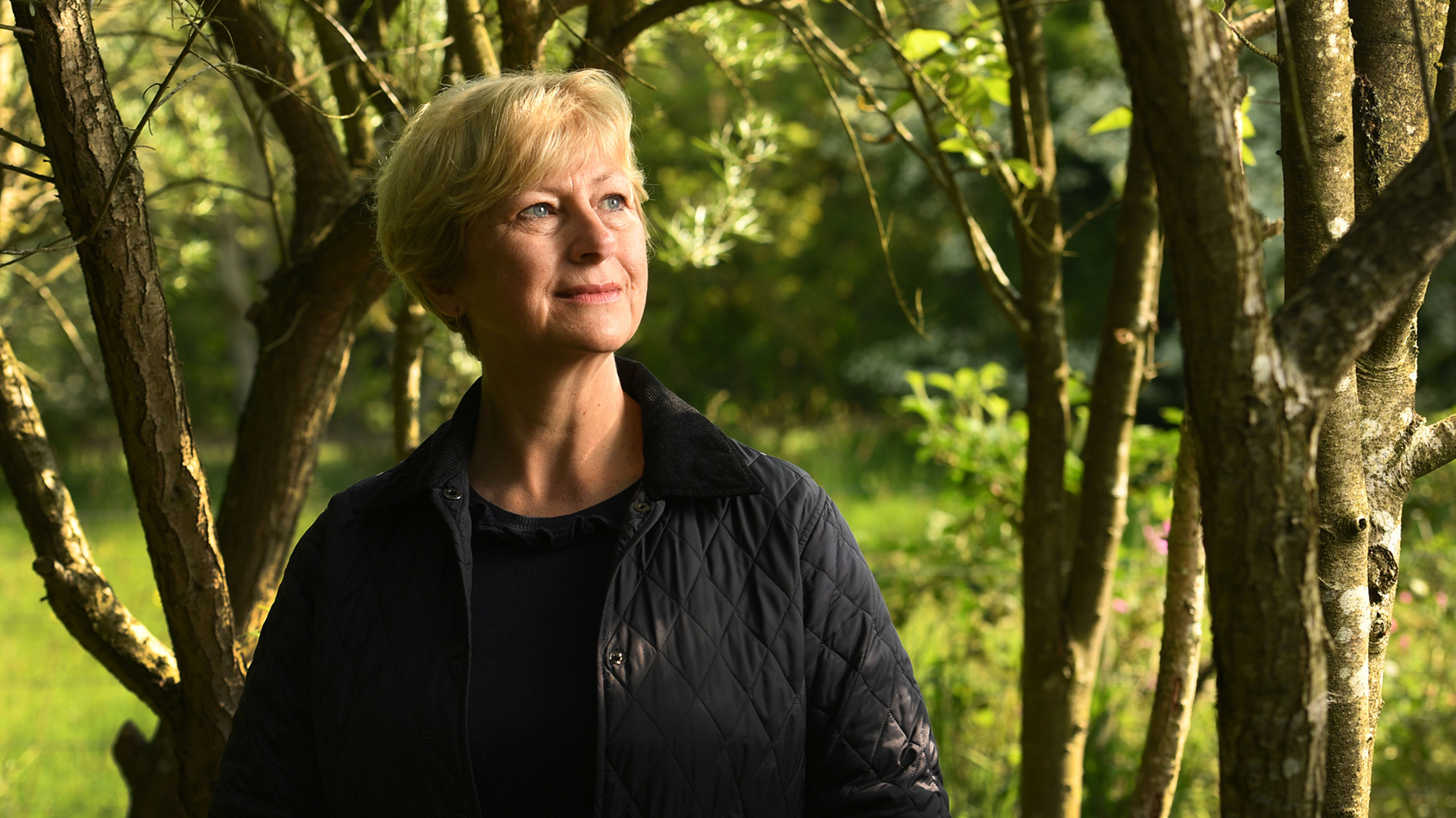 Richardson would like to see better training provided for teachers, as well as greater sharing of expertise between the sectors about how best to support children with cerebral palsy.
At the moment, she is aware that some parents who are already under pressure may have to seek out and fund their own specialist assessments, reports and equipment if educational needs are not assessed accurately.
And as a headteacher, she aimed to give parents not just clear information about their child's needs, but also hope for their future.
Talking about children, not cases
It was a lesson she learnt many years previously when her own son, Tom, who had a minor speech delay at age 2, went through an assessment process.
"I got a report back from this assessment, and it was all about what he couldn't do, Richardson says. "I thought my little boy has a bit of language delay, but he's a beautiful, lovely little boy and this report was all about how he couldn't do this, couldn't do that. I remember sitting down and crying when I read that report."
Tom didn't need a statement of special educational needs and went to mainstream school – but Richardson still empathises with that feeling of "abject fear" that parents get with that first inkling that something is not right.
And that fed into how she wrote reports to parents. She always wanted to give them hope.
"It is very important from an educational and therapeutic perspective to understand clearly what challenges that child has," she explains. "But I always made sure we started that report by saying something positive about the child, something like 'Jamie has a beautiful smile, he always tries his best, he is very friendly.' This is a child we are talking about, not just a case of numerous, complex difficulties."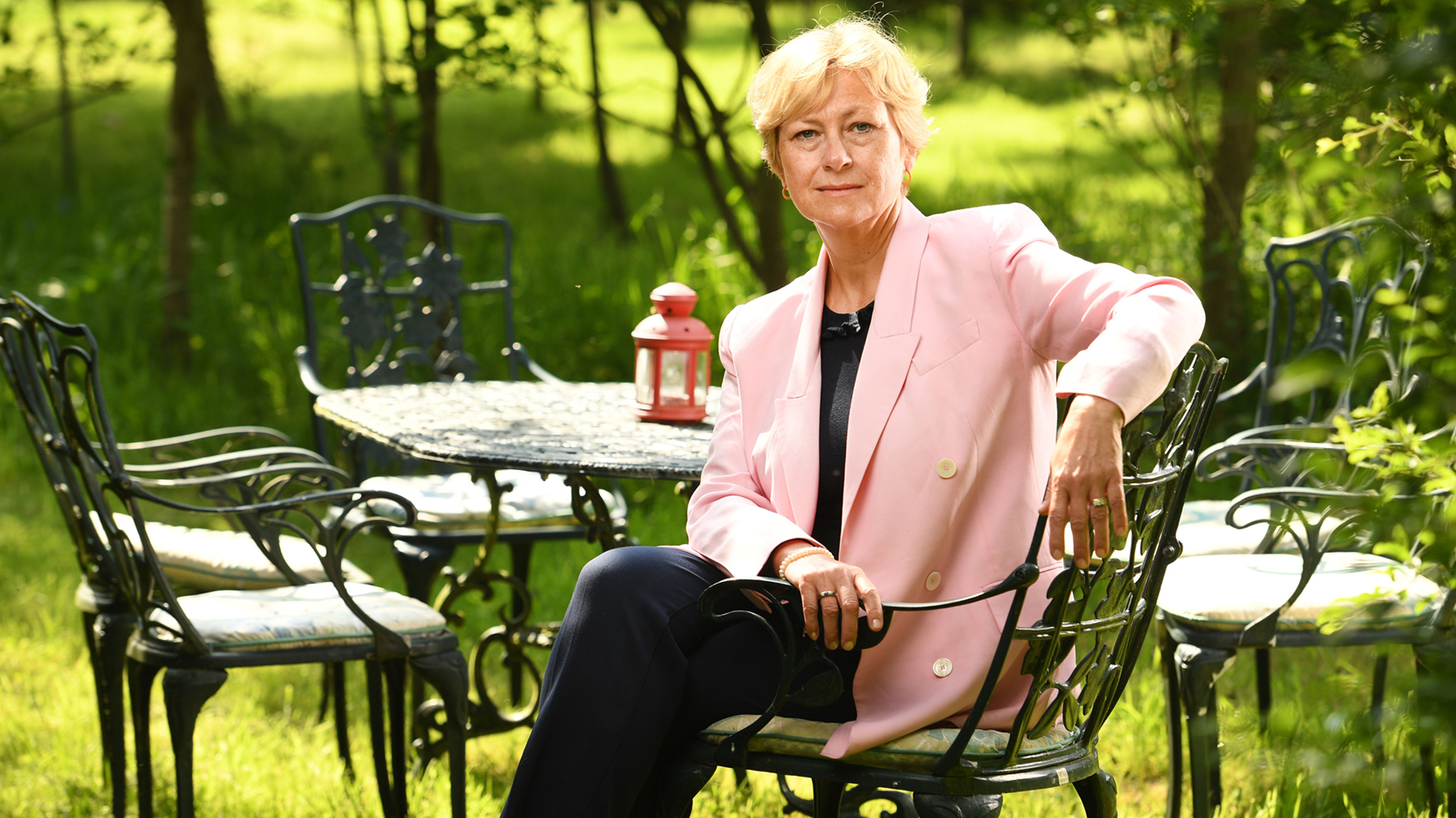 But while Richardson felt the school's values – and highly trained staff – were doing a fantastic job for pupils, she admits she still had sleepless nights before school inspections, worrying if Ofsted would "get it".
She became head in 2003, and the centre's first Ofsted inspection in 2006 judged it as outstanding. It has remained outstanding ever since. 
The value of learning 
Richardson is organised and optimistic. Having been inspired by an approach to teaching that embraces children's health and social needs, and is rooted in cooperation between parents, schools and therapists, she is now campaigning for such changes nationally.
When she left the Pace Centre last year, Richardson visited Australia with funding from a Churchill Fellowship to research best practice in cerebral palsy provision, and is keen to bring an Australian-style central, anonymised cerebral palsy register to the UK to map facilities and enable improved research. 
And while it may be rooted in special education, her vision of education is something that resonates across all sectors. 
"It does worry me that we have a sense that all children have to achieve at the same level," she says. "But some children do have special needs. They have a condition which means they cannot learn in the same way, or at the same rate, as other children but they can still learn, and what they learn and achieve is valuable.
"As a teacher, I am certainly for every single child reaching their potential…Where a child with SEND is academically able to attain, fantastic. But if they're not, then let's think about what they can achieve that means they can leave school with a sense of confidence, a sense of pride, and feeling able to have a fulfilling life. Ultimately, that is what education is about."
CV: Amanda Richardson 
Education: St John's Primary, Redhill; St Bede's Secondary, Redhill
1980: University of Essex: BA linguistics and language pathology
1981: West London Institute of Higher Education, PGCE
1981-95: Various teaching posts in schools in Surrey and London
1995-99: Special needs teacher, team leader, the Pace Centre
1999-2003: Deputy director, the Pace Centre
2003-11: Head of centre, the Pace Centre
2012-18: CEO, the Pace Centre 
2014 – present: Chair and later CEO of Action Cerebral Palsy
2017: MBE for services to special educational needs and disability