Back in November, he was head of Year 9 and a humanities teacher at a secondary school in Birmingham.
He was a teacher who never smiled and was known as "Grumpy Gullis". So its perhaps no surprise when he says "my year group were probably happy to see me go".
But Jonathan Gullis' arrival as an MP in Westminster will no doubt be welcomed by many teachers, not least because he's fresh from the chalkface and has a first-hand grasp of issues on the ground.
---
Related: Pressure of being a teacher made me cry, admits new MP
Maiden speech: Ex-teacher-turned-MP pays tribute to man who taught him
Exclusive: New education select committee MPs revealed
---
As well as representing 70,000 constituents in Stoke-on-Trent North, he's also one of 11 MPs who will sit on the new Commons Education Select Committee, which has the task of holding the Department for Education to account.
"It's a humongous new chapter in my life," the Conservative admits.
'As an MP, I arrive early and leave late – like a teacher'
Tes is interviewing Gullis, now 30, in the cafe area of Portcullis House in Westminster, which holds the offices of hundreds of MPs from all parties. You could say it's a bit like a school canteen, but there are famous faces everywhere you look.
As a teacher, he was working 55 to 60 hours a week, he says, but as an MP he's doing even more, what with attending meetings and debates, reading reports, writing speeches and doing case work.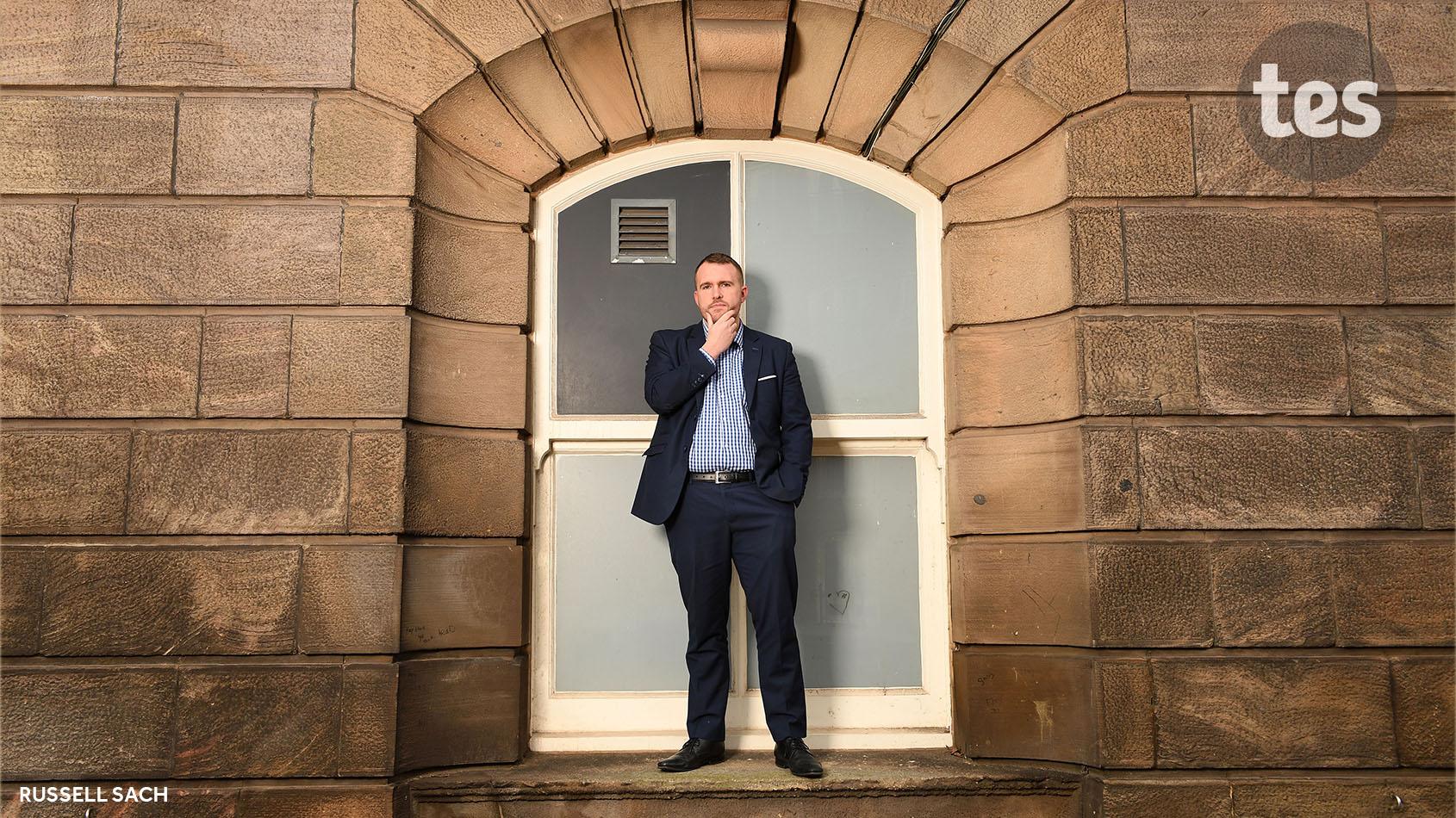 "I come in early and I leave late and I work weekends – like a teacher," he says.
"You don't feel as mentally drained in this job until you go to bed, and then you're suddenly hit with it.
"I remember when I was teaching, at 3pm I used to feel like I'd done 10 rounds of boxing with Anthony Joshua."
Some of the things that Gullis has a first-hand understanding of are the pressures on newly qualified teachers and problems with behaviour in schools.
"I was in my head of department's office so many times at Blackfen School for Girls [in south-east London] crying my eyes out over how bad my lesson was," he says.
"It was because the NQT year was such a big shift from the PGCE year. And one day she just told me to get a grip – and I did."
The pressure on NQTs
"I once cried in front of a class," he adds. "I made the mistake of thinking that if I was nice and friendly to the kids they'd be friendly to me back and the class just took the mick with their behaviour. They used to come in and do whatever they wanted.
"So I changed from that to being nicknamed Grumpy Gullis – because I never smiled after that. And I continued that way at every school I went to because I learned that if you give students an inch they'll take a mile."
Gullis says his persona in the classroom became a mixture of Boris Johnson and Jacob Rees-Mogg.
"I liked to play the character of an English gent – a mixture of Boris with the charisma, and Jacob Rees-Mogg – a stiff-upper lip British type with a no-nonsense approach to expectations."
Some might see that as another reason pupils were happy to see him go. But at Westminster Gullis has definitely has found a new niche. He is one of the "Boris babies" – the new Tory under-30 MPs – and is bouncing with energy and passion.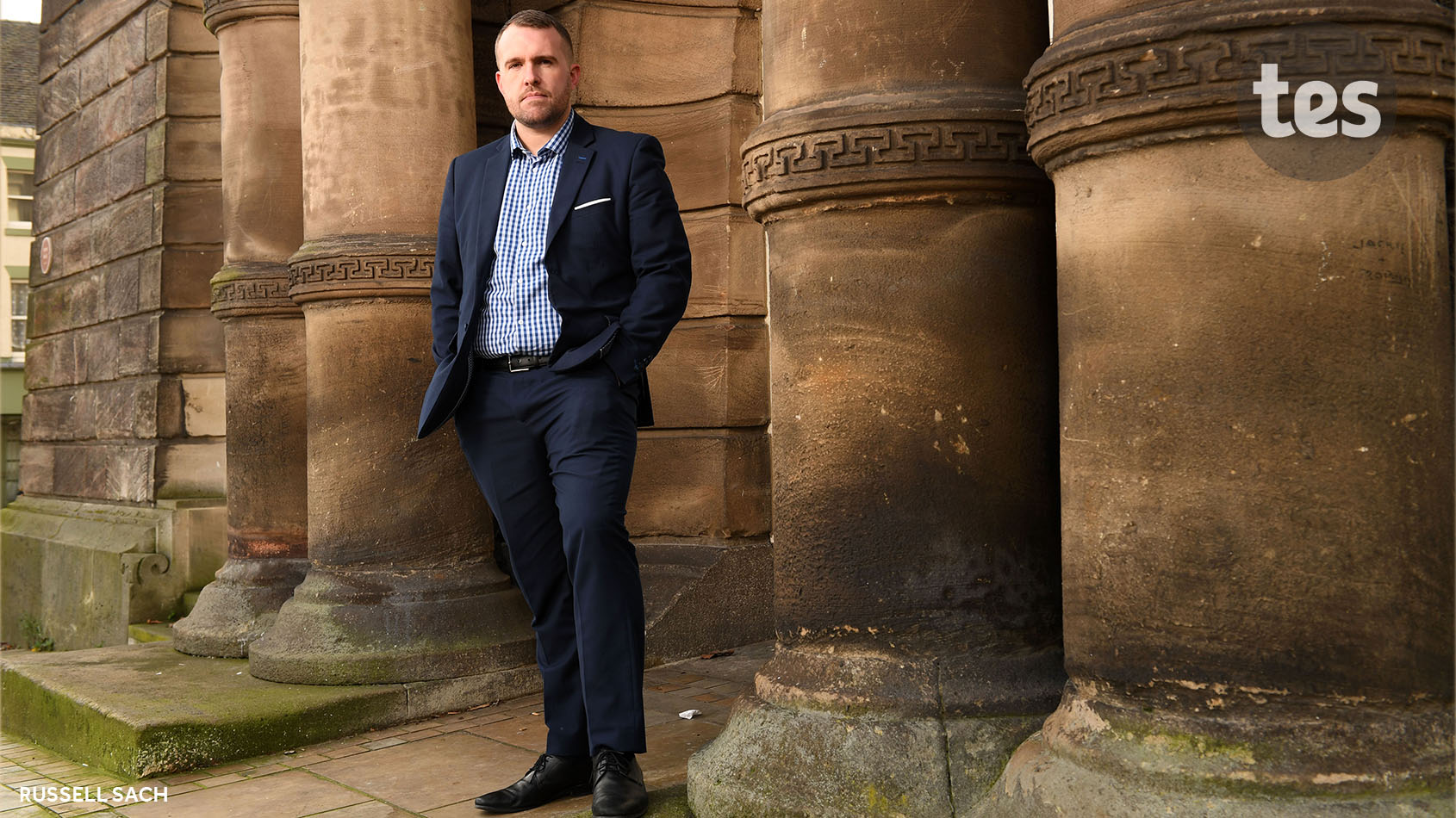 A similarity between the jobs, you could say, is that Gullis says he wants to help people.
Helping at a special school in Oxford while he was at university, he gained his first experience of working in a school. He used to help out one day a week when the pupils went on trips. He formed a special bond with one autistic pupil, in particular, and used sign language. On the day he left, she and her classmates gave him a card made in class.
Characteristically, he cried in front of the class, and without meaning to, in turn, made the pupils cry.
But while he may be sensitive, he also appears determined and strong-willed. (Incidentally, Gullis also played rugby at university, as a prop forward).
He is passionate about people standing-= up for what they believe in. It's why he enjoyed teaching citizenship so much, and teaching pupils about social action – and it's why he says became an MP. 
He's currently "challenging himself" to read the biography of Nelson Mandela.
Back to school straight after election win
Gullis took four weeks unpaid leave from his Birmingham secondary school to campaign in the general election, yet, bizarrely, and after practically no sleep, had to return to work at his school on the morning after his win.
"It was in my contract that I had to go in and do that day," he says. "I think I had history and RE. I think it was Year 8 and year 10.
"The result was declared around 5am, and then I did some media and left [the count] around 5.30am – and drove down to Birmingham [from Stoke], slept in the car for 40 minutes and then went in to teach in exactly the same clothes I was wearing in the count.
"I was so tired, having been up since 3am on Thursday morning for a dawn raid at 4am where we put little slips through doors to say 'please vote for me'. We didn't stop campaigning until 9.50pm.
"I was shattered. It was emotional."
In his maiden speech to Parliament, he spoke of his how his mother came "off a council estate in London and got herself into a grammar school".
His father, also state-educated, failed his O levels and later returned to his school to work as a caretaker while repeating the exams at night class, and later ended up teaching, "in mortgages", and doing a master's at Durham University.
Gullis' own education was entirely in the independent sector, yet his teaching career was all in state schools.
"I wanted to teach in state schools because I wanted to give back what my dad felt he never got."
'Not the typical stereotype'
Only 14 per cent of teachers were planning to vote Conservative at the last election, according to a Tes poll,  and you could safely say it's even rarer for one to become a Conservative MP.
Throw in his former role of a school rep for the NASUWT teaching union and Gullis is definitely "not the typical stereotype", to borrow another quote from his maiden speech.
"I because a union rep by accident," he says. "I walked into a room and one of my colleagues said. 'Oh, he likes politics,' and they all voted me in – so it was purely by accident. There was no huge intention but I absolutely loved it."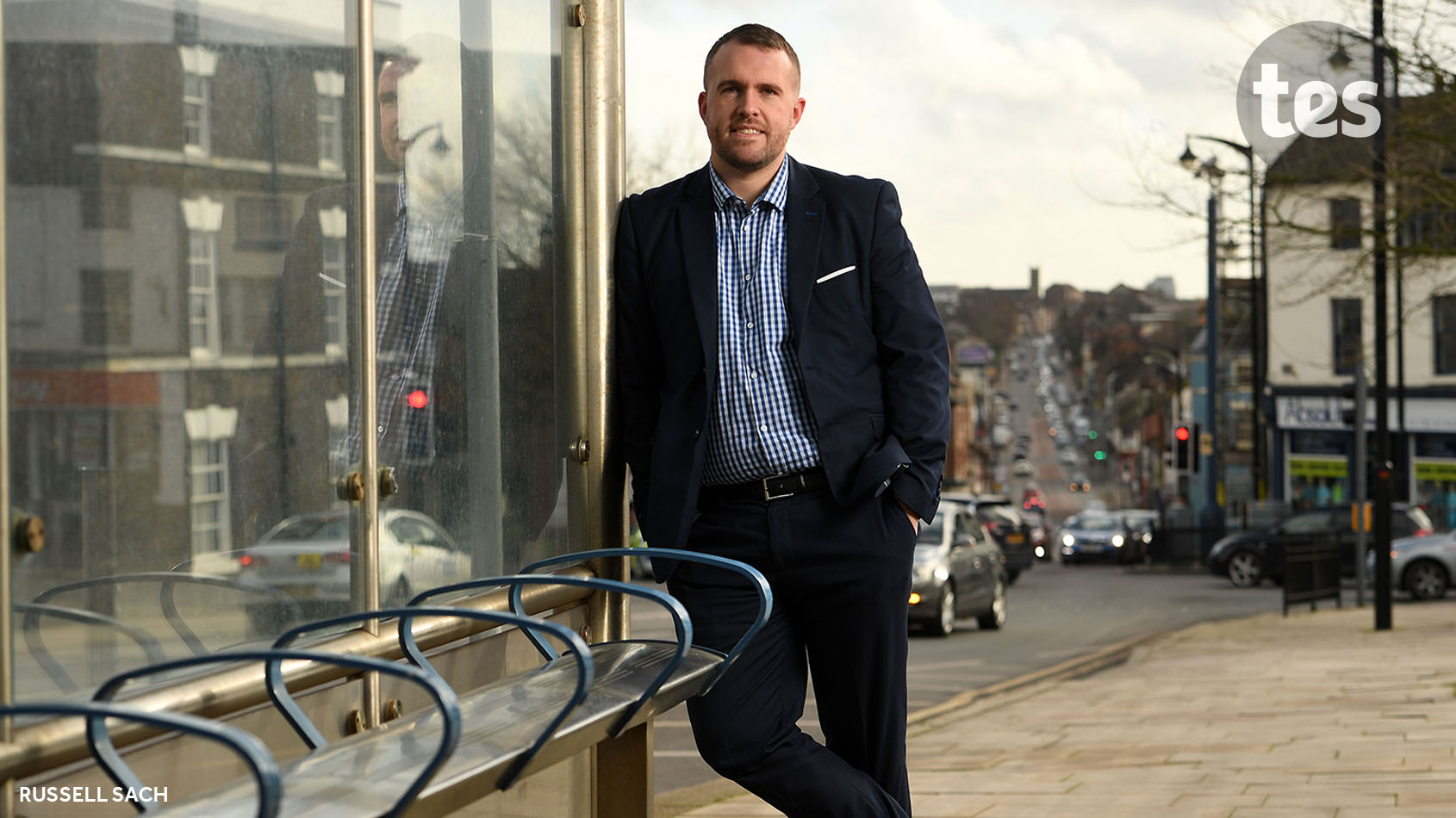 Gullis has plenty of ideas for reforming the education system, including introducing grammar schools in deprived areas and reducing the size of large multi-academy-trusts.
Support for grammar schools
He also doesn't much like teacher targets.
"Some students, when they start in Year 7, are on the right track, but then things happen in their lives. It could be something personal to them outside of school, or it could be they fall into the wrong crowd and into bad habits – so I don't like targets," he says.
"Targets [in secondary schools] are set based on Year 6 results, and teachers are then held to account because of how pupils achieve, but the development from 11 to 16 is humongous – so I don't think that the science behind the targets is perfect at the moment."
Gullis is asking teachers to email him with their own ideas for education reform – despite already receiving between 200 and 300 emails a day.
'Tell me what's not working'
"Tell me what you're doing," he says. "Tell me what's not working and I'll try and feed as much as I can to the Education Select Committee.
"Do I think I have all the answers? No. Will I throw out questions to spark debate? Yes. Will I always be right? Probably not, if you ask my mum."
Gullis believes every single MP should go into a school in their constituency and follow a pupil for a day. He also says they should spend a day with a teacher.
"Most MPs will do a shift with the police and Royal Mail and the army and cadets – so why shouldn't they do a shift in the classroom?
"It would certainly help to inform debate and discussion. If we don't get education right, we fail. Social mobility is driven by education. Kids from deprived backgrounds, like in Stoke-on-Trent North in places like Kidsgrove and Talke, get higher-skilled jobs, higher pay, own their own homes, get their holiday every year, and start a family, and it all comes from having a good quality education."
Gullis has also committed to visiting every single school in his constituency, and is offering to teach in each school for an hour every Friday afternoon.
"If I'm going to talk about education, I need to stay in touch with the classroom - and I want headteachers to do an Ofsted-style review of me to make sure I haven't gone off the boil.
"It's going to be very important not to forget what life was like in the classroom, so it's going to be very important to stay in touch with it as much as I can."
Politician not a teacher
Suddenly Gullis is sounding like a politician. He keeps mentioning the "£14 billion" in extra funding pledged to schools by his government over the next three years.
Tes points out that it's actually £7.1 billion when double and triple counting have been removed, as pointed out by the Institute for Fiscal Studies and some of the teaching unions, but he almost refuses to listen.
"The figures are £14 billion which is going to go in – that was a pledge by the prime minister, and it has been reaffirmed by the secretary of state Gavin Williamson..."
"But it's double and triple counting," says Tes.
Bur he just keeps on talking "...and we're going to see that money go into the system and I'm looking forward to it. We're going to level up the country. We're going to see £4,000 per pupil for primary schools and £5,000 for secondary schools."
Tes puts the argument from the Education Policy Institute that the money isn't going to the schools that need it most but those in the most affluent areas that have historically received less, because they have needed less.
"Everyone is getting levelled up," he says. "Why should a kid from Stoke on Trent not be getting the same as a school in London? For too long we've been seeing too much money go into schools in London and the South East."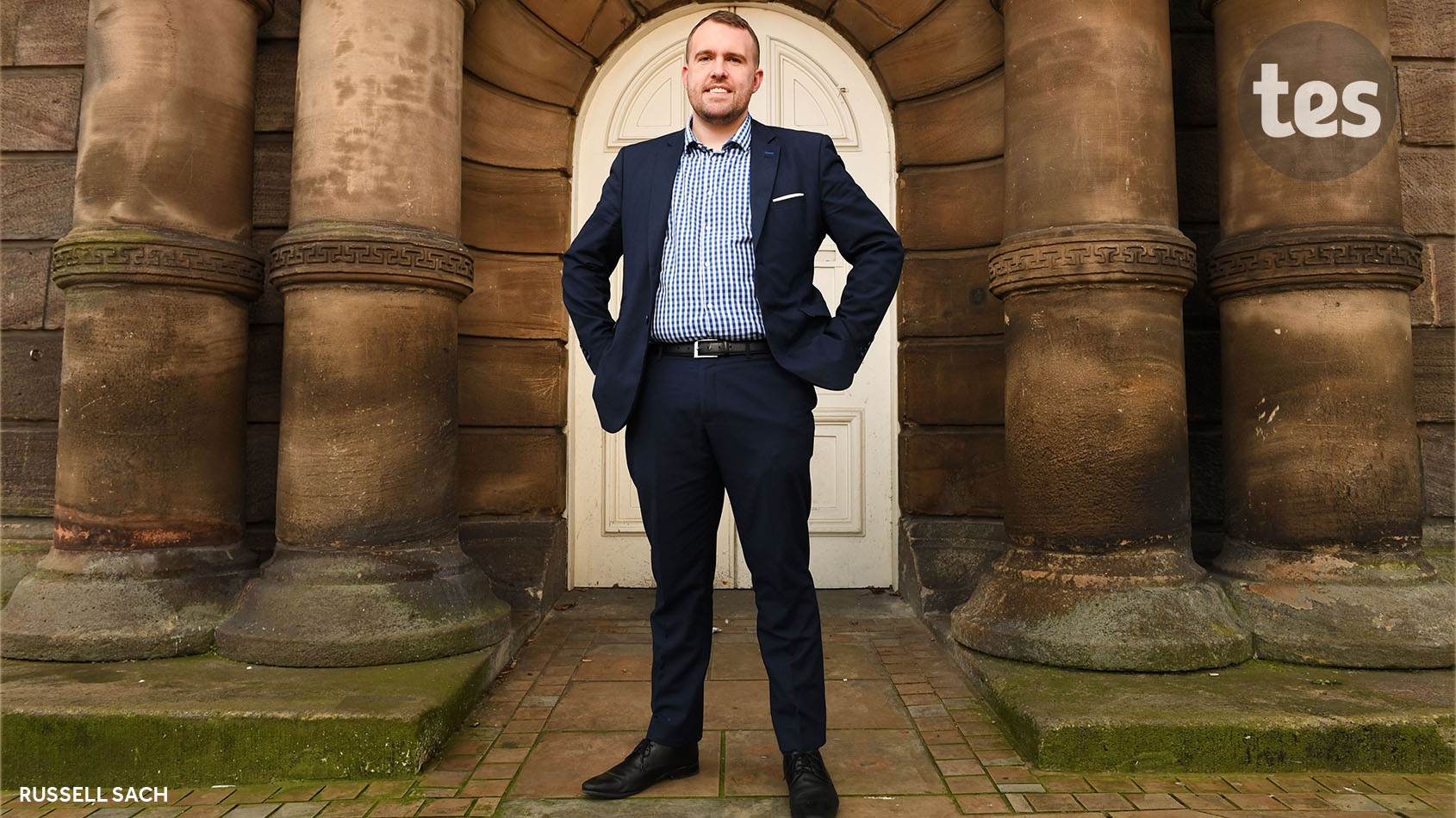 He may be overestimating the impact of his government's spending. Back at the office, a quick look on the School Cuts website, which is backed by six major unions, shows that 321 of 364 schools in Staffordshire are"still in crisis" despite the extra money pledged this year, and that together they face a funding shortfall of £22.8 million.
Still, you can't fault his enthusiasm.
 
CV - Jonathan Gullis MP
Education:
Princethorpe College: 2001-2008
Oxford Brookes (BA Hons international relations with law): 2008-2011
Institute of education, UCL (PGCE secondary citizenship): 2011-2012
Employment:
Blackfen School for Girls, community time coordinator and second in charge PPE: 2012-2015
Ashlawn School, assistant head of year, key stage 3: 2015-2016
Greenwood Academy, head of year, teacher of humanities: 2016-2018
Fairfax Academy, head of year, with responsibility for whole-school attendance: 2018-2019
Member of Parliament for Stoke-on-Trent North, Kidsgrove and Talke: 2019-present