I've taught at the British School of Gran Canaria for 18 months now and already feel like part of the furniture. That's what was so wonderful about the school: I was immediately made to feel welcome and trusted to do my job.
If you live in Las Palmas, the school day starts with the free transportation the school provides for staff in the form of a minibus. Depending on how close we are to the school holidays will vary the amount of noise and general ambience there is on the bus. It gets us into school for about 8.20am – providing the driver knows the stops and where the school is. It has been a great way to get the non-Spanish speaking staff among us to learn how to give directions.
The students live all over the island but two big buses bring a number of them in from the city and the south of the island. From about 8.30am, there is a real buzz in the school. Students gather in the playground to play table tennis, read or chat in their friendship groups. Our school is an all-through school with students joining us in nursery at the age of 2 and not leaving until 18, which means there's a real sense of community in the school with students regularly looking out for one another.
The students sit the Cambridge or Edexcel IGCSEs and international A levels. Other than Spanish and Sociales (a Spanish humanities subject), all lessons are delivered in English and students are expected to communicate in English throughout the lesson. This is a real challenge for our students as over 90 per cent of them are native Spanish speakers.
The academic ability of our students, communicating in their second – sometimes third – language is something that astounds me every single day. I expected there to be a dip in the academic standard between what I taught in the UK and what I would teach here but there really hasn't been. In fact, I have had to ask my mum to dig out my old university notes to stretch and challenge learners.
Students have not only one, but two break times, followed by a 55-minute lunch – pure luxury! Snack time during break has been a real revelation to me as students dig out their freshly wrapped baguettes, pastries and pasta dishes from their bags. A trip to London earlier this year resulted in a lot of disappointed children when they were handed their packed lunches and told that was all they would have to eat for the day.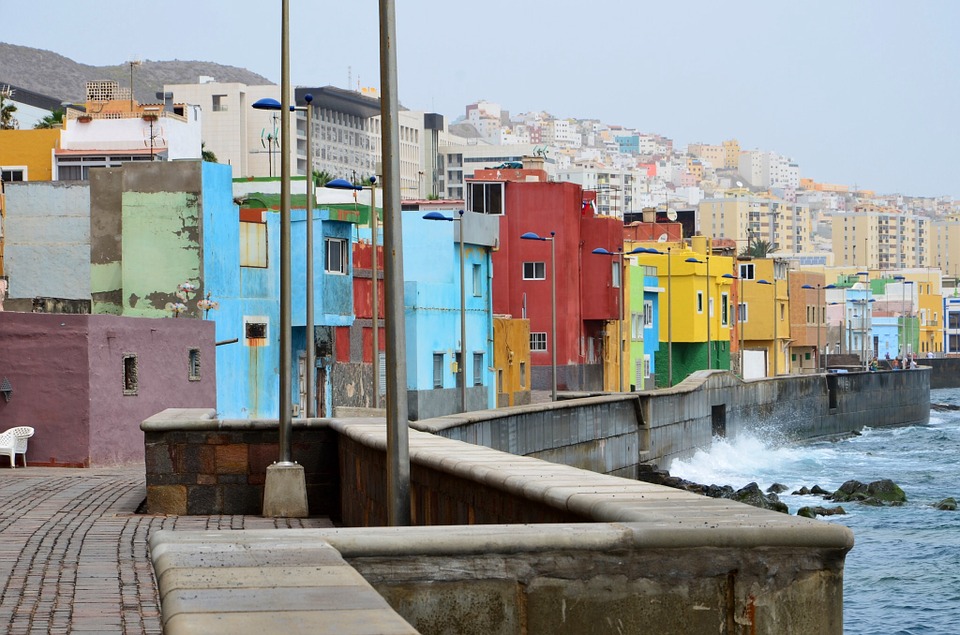 Not only do the number of breaks enable a lot of eating to take place but they also allow our students plentiful opportunities to take part in extracurricular activities. Every Tuesday and Thursday, I run a debate club for Key Stage 4 and 5 students where we passionately explore current news topics and put the world to rights. In January, a team went to a competition in Madrid to debate the impact of immigration on the European economy. It was highly academic and I spent the weekend in absolute awe of our students.
At lunchtime, all students and staff gather in the dining room (sounds far more sophisticated than it actually is) to eat. The majority of students have school lunch and all staff are entitled to a free school lunch. The beauty of this is that staff actually eat their lunch and gather with colleagues and students to just chat and eat. The other joy I take from lunchtime is watching the students who have a packed lunch prepare their meal. All of them heat their food in the microwave and a number of them take a plate and metal cutlery from their bag. There are no Dairylea Lunchables in sight in Gran Canaria.
The school day officially ends at 3.35pm, however, there are, once again, numerous extra-curricular activities going on until 4.50pm. At this time, I can be found in my classroom, planning and marking while playing classical music in an attempt to drown out the excitable shrieks of the junior football/hockey/volleyball teams that are all gathered right in front of my classroom ready to play.
In Gran Canaria, there is very little quiet time. Students speak passionately and enthusiastically about anything and everything. At any given point of the day, you are likely to see emphatic gestures being performed whilst multiple students attempt to talk over one another. I may feel like part of the furniture but I'm still not sure how I feel about all of the noise.
Charlotte Brunton is head of English at the British School of Gran Canaria, Gran Canaria.