For eight long years, advocates of education technology felt that the Department for Education treated them like exuberant but naive relations, whose flights of fancy were an expensive distraction from the real work at hand.
But times are changing, and in Damian Hinds they have an education secretary who believes that their sector has a key role to play in delivering his priorities, from improving teaching to reducing workload.
For Caroline Wright, it represents a long-overdue moment of opportunity.
She is director general of the British Educational Suppliers' Association (Besa), which the UK government has long involved in international trade missions to sell British edtech abroad.
Now the DfE is promoting the use of edtech in the domestic field as well.
Hinds' big push came during the summer holiday, and shortly afterwards Wright wrote that his department "is now setting out a vision for edtech that, if realised, could have a groundbreaking impact upon its implementation worldwide".
'No recollection of David Beckham'
Wright's own education took place in Chingford, north-east London, where she attended Chingford CofE Primary – where she is today a governor – and what was then Chingford County High.
David Beckham was in the year below, but Wright has "no recollection of him whatsoever". "As a somewhat typical teenage girl, I spent most of my free time admiring boys in the years above me at school rather than those in the year below," she says.
After studying geography at Royal Holloway, she turned down the offer to take a master's degree in Barbados in favour of a journalism course at Lambeth College.
Jobs at local papers and shifts at the Sun followed, but she soon switched to a career in public relations, starting at the Post Office.
As well as dealing with strikes and letters to Santa, the role involved defending Parcelforce at a time when it "kept on losing grannies' ashes".
Her next position, at the Department of Trade and Industry (DTI), foreshadowed the work she does today, and as head of strategic communications she gained an understanding of business issues and sensitivities she still draws on now.
'Education isn't high-profit for edtech firms'
The DTI is one thing, but when it comes to businesses getting involved in schools, some people are quick to raise concerns about children's education being monetised by private companies for profit.
It is a fear Wright is quick to dismiss.
"If you look at the companies that have been in and around education for any period of time, if they were after a fast buck, they would have gone somewhere else pretty quickly," she says.
"Education isn't a high-profit-margin sector. The margins are very, very small. Most companies within education are driven by educational values."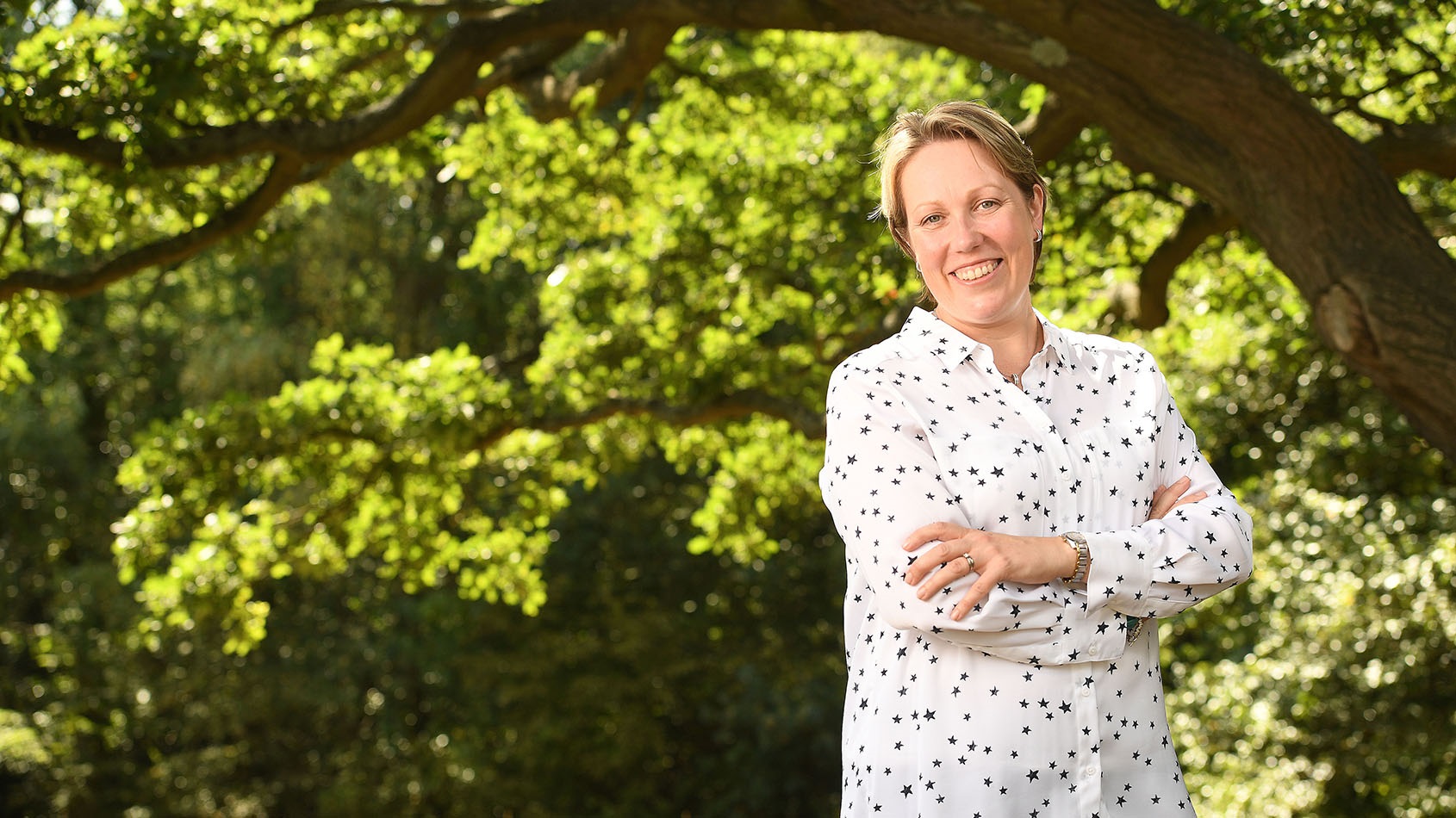 She says the vast majority are small- or medium-sized enterprises, often set up by teachers who had an idea.
"Yes, most of them would hope to make a profit, but it's to help them develop more products and services that will help education. 'Companies taking over education'? It's certainly not the companies that are in Besa's membership."
Founded as the Educational Exhibitors' Association in 1933, Besa launched what was to become Bett – the largest edtech show in the world – in 1985.
The organisation is based in one of the first buildings in the Canary Wharf redevelopment in East London, but its low-rise home now looks decidedly retro among the modern skyscrapers that tower above it.
Wright sees the organisation as a "mini CBI, solely focused on education", carrying out research for its 300-odd members on what schools want, and holding seminars on government policy and networking events.
"We are everything that has an educational impact in a school," Wright explains, reeling off a list that ranges from tables and chairs to textbooks, Bunsen burners and education catalogues.
To China with Theresa May
Besa also has an important role promoting British products internationally. In the next academic year, it will take more than 200 UK companies on missions to 15 countries, ranging from Lebanon and Indonesia to India, China and the US.
She was one of five people from the education sector who Theresa May took on a trade delegation to China in January.
With millions of babies born in China every year, early years has been identified as a key opportunity for British education suppliers, says Wright.
"Very much the other element of the opportunity for UK companies is in the high-quality end of the market, so some of our very high-quality furniture and textbook publishers, and then edtech," says Wright.
"They are incredibly keen to introduce more digital curriculum and learning into the Chinese education system, so I was talking a lot about that."
Measuring bums
Wright says that Besa can make a very practical difference for its members.
In the 1990s, the furniture industry raised concerns that official standards for educational furniture were based on decades-old data about children's body sizes.
"Obviously children have grown – they have got bigger. They probably wouldn't be allowed to do it these days, but they carried out a survey of children's bums," Wright says with a laugh.
Armed with this evidence, Besa lobbied with the Furniture Industry Research Association and the end result – European Standard EN1729 for furniture in educational institutions – may not have captured the popular imagination, but it has quietly affected millions of children's schooling.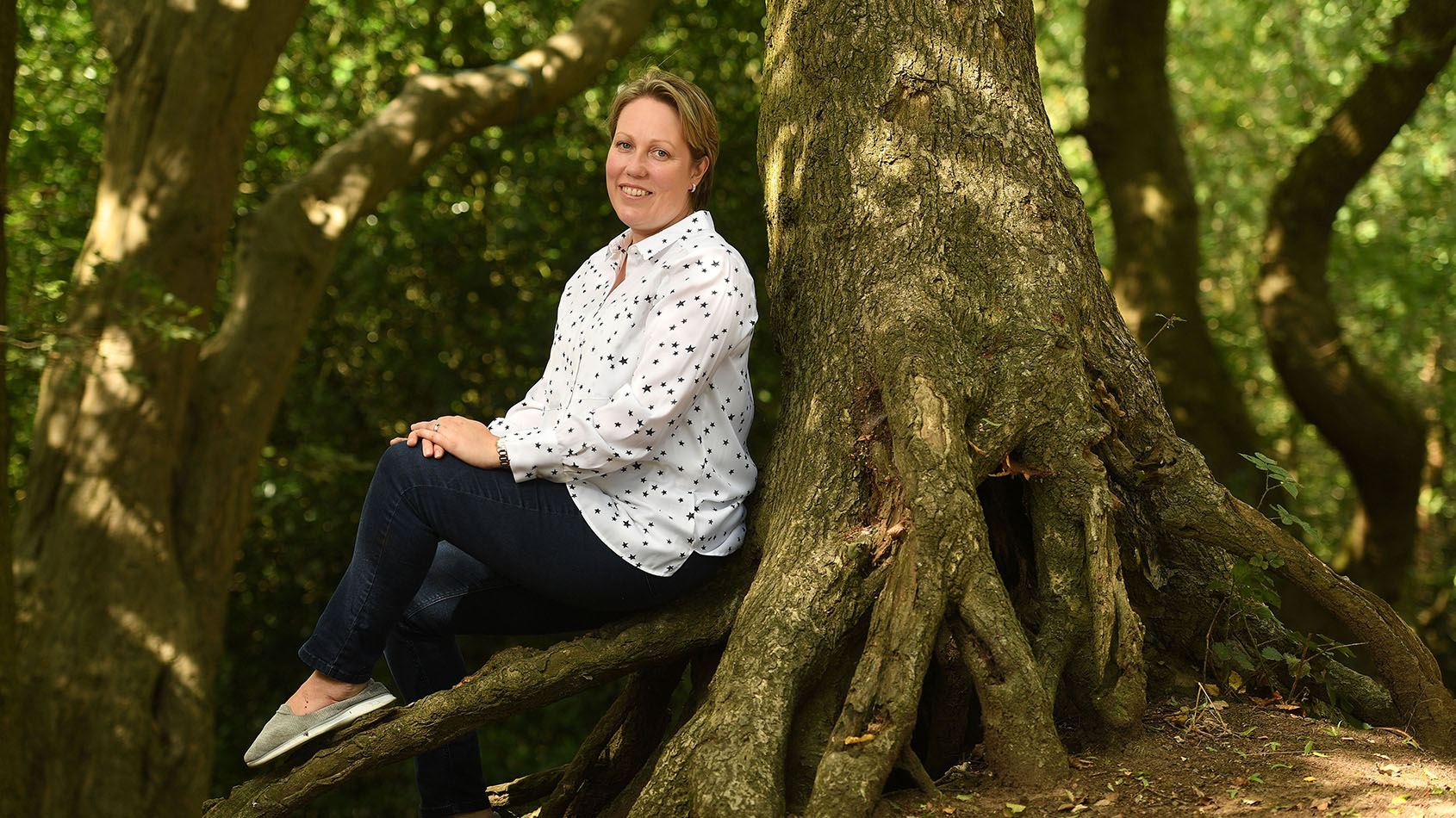 Wright's first professional move into the education sphere was when she became head of media and marketing at regulator Ofsted.
Rebuilding relationships with teachers and giving the inspectorate a human face was the order of the day following the divisive Chris Woodhead era, and in her spell there the chief inspector, David Bell, published an inspection of Hogwarts in Tes, which found that the quality of teaching "ranged from the outstanding to the utterly bizarre".
After a year at Partnerships for Schools, which was delivering the Building Schools for the Future programme, Wright spent half a decade as director of communications at the DfE. In the job she served three education secretaries: Alan Johnson – "an amazing manager and head of the department"; Ed Balls – "very dynamic" but "maybe more last-minute in his approach to getting things done"; and Michael Gove – "one of the politest men I have ever met".
Some of the DfE's historic reticence about edtech can be traced back to horror stories about expensive equipment that promised the Earth being left unused in school cupboards, as well as the more traditionalist bent of leading post-2010 ministers.
Supporting teachers with edtech
Wright is frank about mistakes in the past that have given edtech a bad name.
"If you look at case studies where something has gone badly, it's where someone has bought something for a school or an education system, but what they haven't done is look at what's needed and make sure that the training is there and the support to know how to use it."
Wright is, therefore, enthusiastic about Hinds' announcement this month of roadshows to support teachers in using new technology.
But she warns that CPD is not all that is needed.
"Perhaps even more important than [money] is building in the time for teachers to be able to understand how to plan effectively or use resources, or the time to research what would be right for their classes," she says. 
Wright describes herself as "fundamentally a pragmatic and getting-things-done-in-a-way-that-helps-people" person, so when asked whether the future belongs to the blue-sky thinkers who envisage robots replacing teachers, she apologies for offering a less exciting scenario.
"There will be some people who will go straight to the blue sky," she says, "and others catch up, but a typical school in the UK needs support in doing what they already know how to do, but doing it in the time-efficient way that reduces burdens on them.
"That will free up time for them to be the teachers they want to be, teaching in the way they know they can, using some really high-quality resources."
Caroline Wright CV
Education: Chingford CoE Primary, Chingford County High, Sir George Monoux College, north-east London; Royal Holloway, University of London (geography)
1996-97: Senior reporter, The Evening Echo, Essex
1997-99: PR manager, The Post Office
1999-2002: Head of strategic communications, Department of Trade and Industry
2002-05: Head of media and marketing, Ofsted
2005-06: Director of communications, Partnerships for Schools
2006-11: Director of communications, Department for Education
2011-12: Director of communications, Cabinet Office
2012-15: Director, British Educational Suppliers' Association (Besa)
2016-present: Director general, Besa