When Peter Symonds College was last subjected to a full Ofsted inspection, Christine Gilbert was chief inspector and Gordon Brown was prime minister.
Back in March 2008, the Winchester sixth-form college was graded "outstanding". Thanks to the inspectorate exempting "outstanding" providers from routine inspection – soon to be scrapped –  the next full inspection didn't commence until last month – some 11 years, nine months and 19 days later. The result, however, was the same: the college was rated "outstanding", and even had the distinction of achieving the top grade in every area.
"When I said to staff the report had been published and sent out the link, a member of staff said: 'Is there anything we can do better?'" says principal Sara Russell.
---
Background: The 7 secrets to an 'outstanding' in Ofsted's new regime
News: First college rated outstanding in new Ofsted framework
Read more: 'Outstanding' FE providers to lose Ofsted exemption
---
It is this "unremitting" focus on continuous improvement which has ensured standards have stayed high at the college, Russell believes. And staff certainly have a proud reputation to uphold: the college regularly appears in the top five institutions in terms of how many students progress to Oxbridge (54 students received offers this year, to be precise). It is part of the Maple Group of high-performing sixth-form colleges, dubbed the sector's answer to the Russell Group of universities.
Still Ofsted 'outstanding'
"It certainly focuses the mind," Russell admits. "We do have a reputation for excellence, it's really well known. We do have that local, regional and national reputation, but we simplify it to: every student deserves our best.
"It's what I said at my first ever staff meeting: that's our job, to support each student to achieve their aspirations. Our staff are absolutely amazing. They are dedicated, they are passionate, they are highly qualified and everyone takes a great deal of pride in what they do. We know what we do impacts on young people's life chances, so we have to get it right."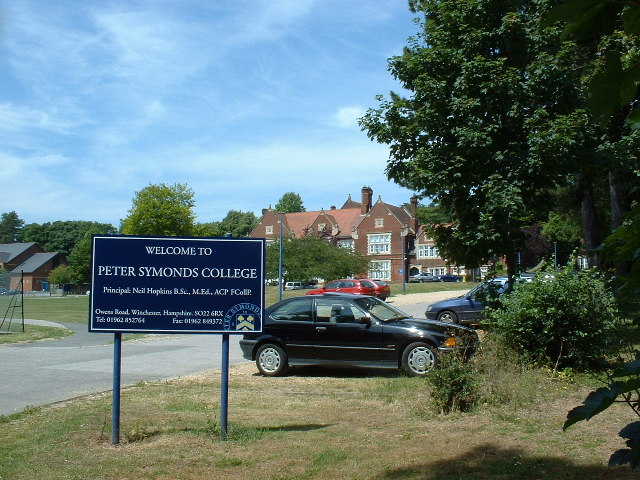 So did going such a long period without a full inspection bring its own pressure? "I can say this after the event, but I am pleased that we were inspected," Russell says. "Our last full inspection was several frameworks ago. I think the argument that parents and young people can make informed choices with up-to-date information is quite a powerful one. I'm very proud that we have a 2020 "outstanding" grade for the college, which demonstrates to our current students and parents, and prospective students and parents, that the excellence continues." The college may not have been subjected to a full inspection in over a decade, but Russell says it has been visited 15 times in the intervening period by inspectors, including for an inspection of its boarding provision last year.
'We embraced the new framework'
The current framework, introduced in September, brings its own challenges for providers, not least the sharp focus on the curriculum. Perhaps not surprisingly for a principal whose college has just received the top grade, Russell firmly supports the shift in emphasis.
"We have embraced the new framework. We think it demonstrates a sensible approach to evaluating the substance of education, ie what is your curriculum intent? What is your purpose, how are you implementing that intent and what's the outcome? So the focus on the quality of experience for students we're really pleased to see at the heart of the new inspection framework."
So what do schools and colleges need to do to achieve the top grade? For Russell, it comes down to being clear about the institution's purpose. "Be clear about your curriculum design and ensure that's it right for your students. Also, how can you demonstrate you're achieving that intent? How can you demonstrate the impact for students and their educational experience?"