"If I'd received an email from my school saying, 'We are really concerned about your safety,' I would feel reassured that they care whether I live or die. At the moment, I've had no such reassurance."
I entered teaching immediately after leaving university, with the dream of educating young people and changing their lives. But despite spending almost a decade in the profession, celebrating numerous successes and surviving multiple disasters, I had never witnessed a crisis like the past seven months.
The closure of schools, the chaos of results and the long months of arduous home learning consistently dominated the headlines. In September, as my friends, family and former colleagues put on their armour and prepared to rally back into the classroom, conversations were buzzing about "one-way systems", "bubbles" and "blended learning".
Coronavirus: The real impact on teachers
And though I found myself privately relieved that I wouldn't be subjected to spending 50 hours a week with 300 germ-infested children in poorly ventilated classrooms, a part of me was intrigued about what it would be like to instil a love of Shakespeare in the midst of a pandemic; in fact, I was desperate to find out what was really going on beyond the school gates.
That is exactly what my podcast, The Secret Life of Teachers, strived to explore (the final episode aired on Wednesday 21 October, but all episodes are available on the BBC Sounds app).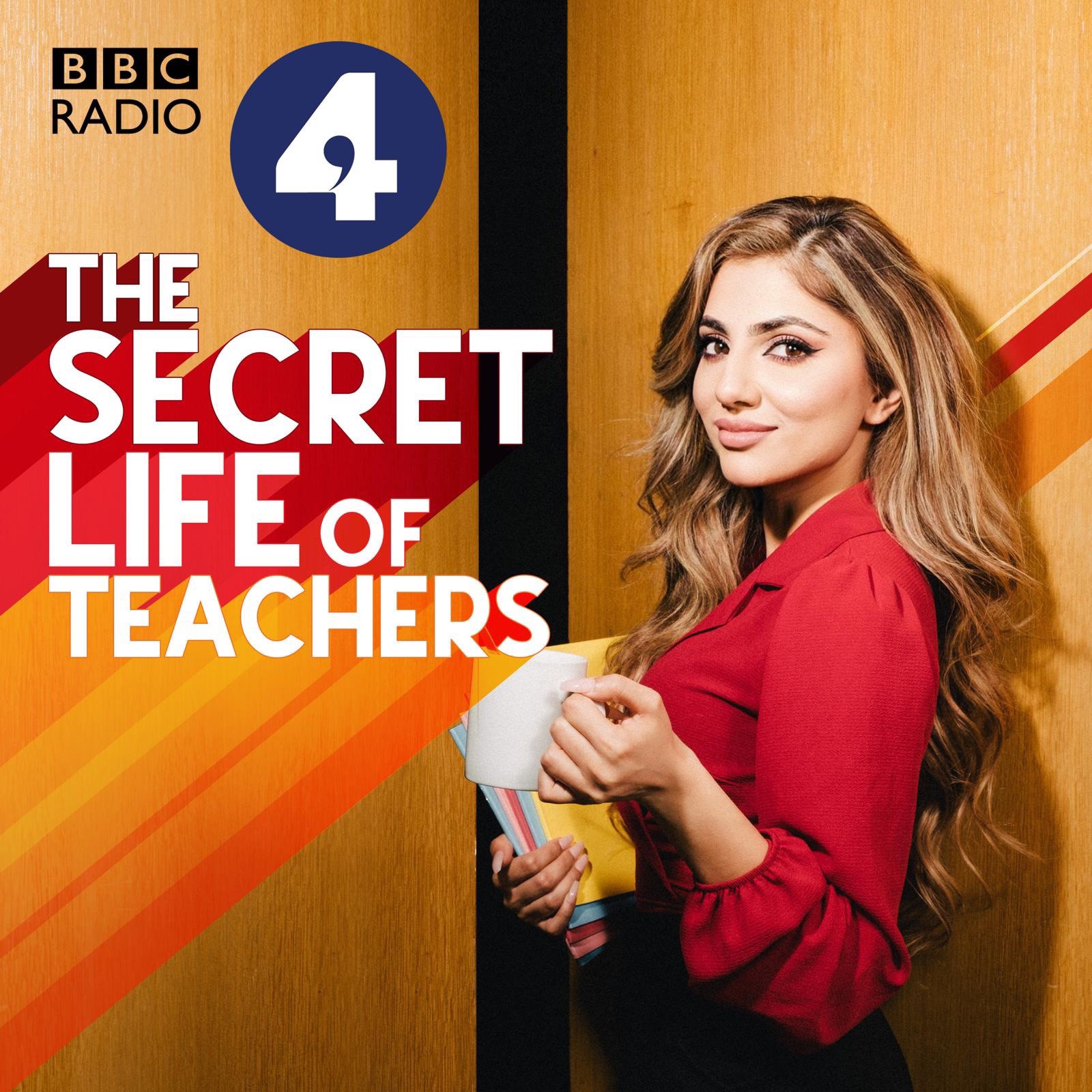 Each week, three anonymous teachers joined me in my Secret Staffroom to share their triumphs and disasters, as we documented their journey throughout the dreaded first half-term.
Teaching in a bubble
We waded through a spectrum of teachers and a variety of schools, from struggling comprehensives to affluent private institutions, to bring a range of voices each week.
But despite their differences, they all had one thing in common: stories to tell. 
I had already predicted some of the views that were expressed (spoiler alert: Ofsted's plans to visit schools in September were not going to be welcomed by teachers. This was hilariously summed up by Ms Fatima, who compared it to "having your mother in law watching you cook in the kitchen; she's there for 'support' but you know you are being judged".)
However, there were also things that completely took me by surprise. In the episode First Week Back, my guests explained how the students had adapted surprisingly well to the new regulations but it was, in fact, the teachers who were the worst at adhering to safety rules.
Coronavirus guidelines
Ms Gatsby, who lives with vulnerable family members, lamented: "[My colleagues] are actually looking at me like a freak for following guidelines and instructions."
However, one small silver lining for teachers was that parents clearly had a new-found respect for the work they did – turns out little Billy wasn't the angel to teach that they always thought he was and it wasn't always the teacher's fault.
Stories of problematic parenting were a personal highlight for me, as one teacher explained how a parent vented that his child "won't stop f***ing swearing" while another helplessly disclosed that he couldn't confiscate his underperforming son's Xbox because the last time he did that, his son "stole his clothes and phone" rendering him unable to go to work.
Teacher wellbeing
As the series – and the term – progressed, so did the teachers' despair.  In an episode that was intended to be about student mental health, the teachers surprisingly opened up about their own struggles.
One teacher revealed, "I have seen quite a lot growing up and I have been put into situations that I wish I wasn't put into… don't look at me and assume that nothing is broken."
All the teachers agreed that the pressure to consistently put on a brave face for students was exhausting and impacted their own wellbeing at the best of times, but in a time of such uncertainty and stress, it felt impossible.
School exclusions
There were times when even I got emotional, like during a debate around exclusion and the consequences for students. I recalled a recent story that I had not previously shared with anyone: two years after the exclusion of one of my high-performing students, I was shocked to find his name in the newspaper – but not in the way I had hoped for: "What possibly happened in those two years that meant that child turned into a murderer?"
The feeling of guilt after investing in students only to witness their subsequent failure resonated among all of us.
As the first half-term drew to a close, we reminisced on the aspects of school that no longer exist – like parents' evenings and school trips – and celebrated the fast-approaching holiday by sharing sordid stories about the naughty things teachers get up to relieve their immeasurable stress (the majority of which are too scandalous to publish here).
What teachers really thought
The podcast brought back so many memories for me. Although it was clear that so much had changed, much of it was still exactly the same: the banter, the warmth, the bonding over shared anecdotes. I spent the half-term right back there in the staffroom, like in my early twenties: laughing out loud at their bizarre and wonderful tales, while simultaneously amazed by the bravery of these quiet heroes.
The Secret Life of Teachers is not a news report and it is not a scripted show – this is a podcast in which real teachers tell you about real events that actually occur in real schools. It allows you an intimate and personal glimpse into how the school system is really working and exposes the various issues and challenges faced by both teachers and students. The outcome is gritty, honest, tragic, beautiful and 100 per cent true. 
So, are you ready to hear their uncensored confessions? 
If yes, you can listen and subscribe to The Secret Life of Teachers on BBC Sounds. The last episode aired on 21 October but all previous episodes are available indefinitely. 
Mehreen Baig is a presenter, activist, writer and former teacher. She tweets @thequeenmehreen