Euro 2020: Schools will cheer on our great role models
Football players reach the top of their game by showing qualities you'd want in any pupil: dedication, resilience, focus and ambition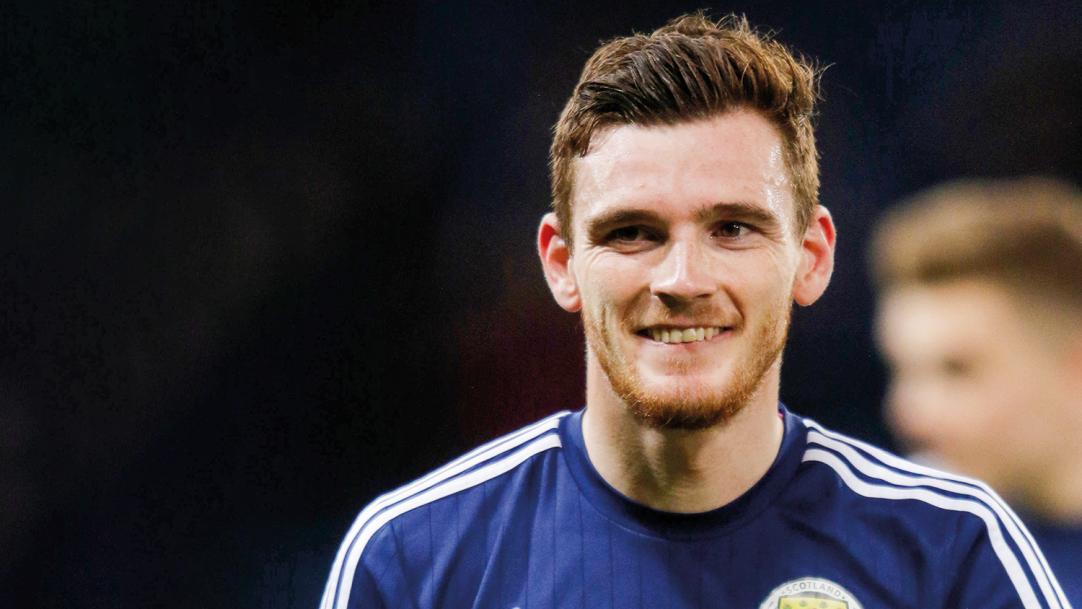 A few years ago, during an event at my daughter's primary school, a slideshow revealed the career ambition of each P7 about to make the step up to secondary. More than half the boys wanted to be footballers.
There's a tendency to scoff at this as if it's some sort of modern phenomenon – misguided youth aiming for a fast track to fame and riches, like all those wannabe YouTubers and professional gamers. But that's wildly off the mark, certainly in Scotland. When I was at primary school in the 1980s, at times it seemed like every boy wanted to be a footballer, and the only difference now is that lots of girls do, too.
Scotland was obsessed with football long before its gentrification in the satellite TV era, and the former pupils who excel on the football pitch have long been a source of huge pride to schools.
The Celtic team that, in 1967, became the first British club to win the European Cup still carries lustre today: in 2017, each of its players' old schools (the ones that still existed) were invited to compete in the Lisbon Lions football tournament, marking the 50th anniversary of that triumph.
Euro 2020: Schools embracing the beautiful game 
Just last month, 19-year-old Chelsea player Billy Gilmour became the latest Scot to lift the European Cup; every landmark in his burgeoning career prompts glowing tweets from staff at his old school, Grange Academy in Kilmarnock.
And why not? There's a persistent snobbery about football, a sneering about the nouveaux riches it creates, like the residents of a gated community peering down their noses at the lottery winners who just moved into the street. Yet, football players reach the top by showing qualities you'd want in any pupil: dedication, resilience, focus, ambition.
When I travelled to Belgium in 2016 to write about a youth football tournament involving some of Europe's biggest clubs – and designed to educate children about the First World War – I was struck by the level-headedness of the teenage players I interviewed. It was drummed into them that the way they spoke and carried themselves off the pitch was every bit as important as what they did on it.
A recent phenomenon has been the growing number of footballers who publicly take a stance where they see social and political injustice: most notably, Marcus Rashford's challenge to the UK government on free school meals; and, recently, the determination of Rashford and his England teammates to "take the knee" as a gesture of anti-racism, despite the hostile reaction of some fans.
Scotland captain Andy Robertson is another outstanding role model: eloquent, humble and socially conscious. In August 2012, while playing for amateur team Queen's Park aged 18, he tweeted that "life at this age is rubbish with no money #needajob". Seven years later, he was a European champion with Liverpool; in 2020, he founded his own charity to give young people an equal start in life; and, on Monday, he is due to captain his national team in its first match at a major tournament since 1998.
Of course, football has deep flaws: clubs that are fronts for highly troublesome regimes, the vast sums of money that swill through the sport, the endemic play-acting on the pitch. But the distraction of football is needed more than ever in this monochrome time of Covid, and schools should not feel compromised about embracing Euro 2020: footballers are often far more than the overpaid primadonnas they are made out to be.
Have no doubt, a unifying cry will resound through the country on Monday – and with just a little more fervour in the schools that have old boys taking to the Hampden pitch.
Come on, Scotland.
This article originally appeared in the 11 June 2021 issue under the headline "Positive role models should make schools fans of the beautiful game"