A new report reveals that very little of the prose used in the teaching of English in key stages 2 to 5 is by writers of colour. So, what can educators do to ensure students are exposed to a more ethnically varied and representative selection of texts? Christina Quaine finds out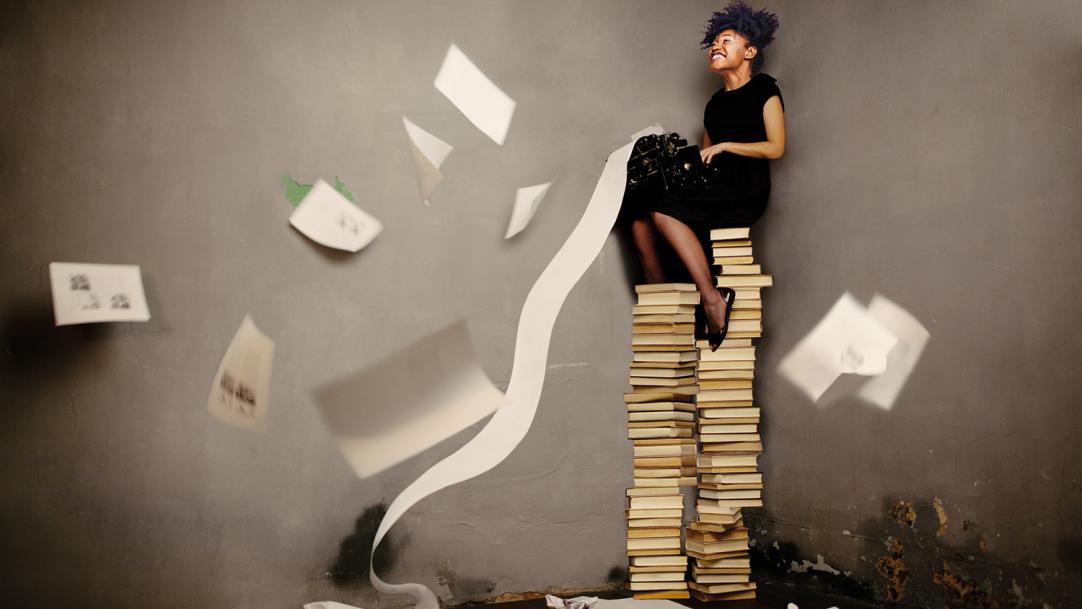 What children and young people read matters. It shapes their attitudes and ideas. It shapes their sense of self, of place, of belonging, their sense of history and their sense of others.
So, the school bookshelves and the set texts we offer students for English literature at GCSE and A level are a good place to start when it comes to talking about and tackling racial inequality.
This is the thinking behind a new report, Lit in Colour, from the University of Oxford, in collaboration with Penguin Random House UK and The Runnymede Trust.
The report examines the diversity – in terms of ethnicity of authors and characters – in English literature teaching from key stages 2 to 5 in England. Researchers interviewed 49 primary and secondary teachers, gathered online survey responses from an additional 242 teachers, and got further input from students aged between 11 and 18.
The aim, says lead author Velda Elliott, an associate professor of English and literacy education at the University of Oxford, was to uncover "what is and isn't known about what is being taught in terms of diversity, and to ask what teachers would need to diversify their curriculum further".
The study's most stark finding is that fewer than 1 per cent of 2019's GCSE English literature candidates answered a question on a novel by an author of colour.
The majority of schools go for J B Priestley's classic 1945 play, An Inspector Calls, as their modern text of choice. As one secondary school teacher in the report puts it: "It's so easy to teach An Inspector Calls and William Wordsworth's poetry because there's a wealth of revision activities, lessons and so on, so it makes it easy for teachers to support their pupils."
Another points out that you can quickly get a decent online quiz on An Inspector Calls in two minutes.
"If you look across the board on specifications [for GCSE English literature], there are two options by authors of colour: Never Let Me Go, by Kazuo Ishiguro, and Meera Syal's Anita and Me," Elliott explains.
"These texts are competing against An Inspector Calls, which is popular because there are a lot of resources behind it, and film and stage productions. There just aren't as many resources for Never Let Me Go and Anita and Me."
As part of its recommendations, the report calls on resource producers, publishers and awarding bodies to ramp up support for the teaching of diverse texts and to clearly signpost resources.
But even with that support, Ishiguro's and Syal's books may still be a tougher proposition for teachers. Ishiguro's novel, for example, "is a very challenging text and people wouldn't necessarily choose it except for high-attaining students", Elliott points out.
Meanwhile, in Syal's semi-autobiographical debut novel, "the N-word appears a lot because it's the name of the dog", Elliott says. This poses an additional challenge for teachers, as it requires them to talk sensitively about the slur with their students in advance.
Researchers found that, in fact, poetry is the most common way for secondary school students to encounter voices of colour in the classroom – but this has its limitations. As the report puts it: "One poem is not a diverse curriculum."
A sense of otherness
Works by poets of colour can also foster a sense of otherness, particularly when grouped under headings such as "Poems from Other Cultures", which was part of the previous incarnation of GCSE English literature before the 2015 reforms. "These poems tend to be framed very clearly," Elliott says. "They might be dealing with Black Lives Matter, racism or slavery. There are not a lot of poems by ethnically diverse authors which are not linked to the fact that they are ethnically diverse."
There is also an issue around teacher confidence with poetry, explains co-researcher Roseanne Chantiluke. "One of the teacher-educators I spoke to talked about how teachers tend to lack confidence in teaching poetry and may perceive it as being more difficult to teach," she says.
However, in primary schools, the picture looks a little different. Without the narrow focus of exam specifications, there is arguably greater scope to expose children to diversity in literature.
The report found that only eight out of 78 primary teacher participants said they had taught no books by authors of colour to students. This is probably helped by a recent "push in early years publishing to feature books with characters of colour", says Elliott.
"Primary schools often follow what's new, so what they're teaching often includes literature that has recently won prizes, such as Sharna Jackson's High-Rise Mystery and The Boy at the Back of the Class, by Onjali Q Raúf," she explains.
The report also acknowledges a growing number of picture books where the main character, in the words of a primary deputy head, "just happens to be black", as opposed to being focused on race as the key aspect.
But schools need to be mindful about stories told through a white lens, Elliott cautions. "We found some misunderstanding going on. Three teachers mentioned Handa's Surprise, by Eileen Browne, and only one teacher knew it was written by a white woman," she says. "Therefore, the question is, if you're going to have limited texts, you need to think about how you're going to mediate texts. Handa's Surprise is a glorious, wonderful book but it presents Africa as rural, agricultural. You risk getting a very simple expression."
'Not looking for a black author'
A further potential barrier for primary teachers is that they often follow topic-led teaching. "Teachers have so little time that they often go for what they can find most easily. If they're looking for something about nature, they won't necessarily look for a black author, they will pick the first author they see," Elliott says.
The issue of time will always be a big concern, as Joshua Asquith, a literacy coordinator at a Leeds school, highlights.
He says in the report: "Primary teachers are generalists – there is so much anxiety getting on top of the technicalities of curricular teaching that diversification efforts seem like the cherry on top of the icing on the cake. I would argue that it's harder for primary than secondary teachers in this regard."
So, for schools looking to improve the diversity of the texts they teach, where should they start? The report's authors stress that diversity isn't about scrapping the literary canon and sacking off Shakespeare or doing away with Dickens, Austen and the Brontë sisters – but it does mean reconsidering how we approach texts by these authors.
"We have a huge emphasis on 19th-century literature and Shakespeare in English," says Elliott. "An important part of the knowledge of those texts is to think about race and empire. Anything written in Victorian Britain has empire at its foundation, even if it's hidden. For example, in Great Expectations, Magwitch makes his wealth because he went to Australia as a convict, he colonised Australia and made a fortune. We need to put those texts in the context of the white gaze but also of the people who are omitted from the story but who are fundamental to it."
That means teachers need to "get comfortable learning about, and teaching, empire", agrees co-researcher and former secondary school teacher Lesley Nelson-Addy. "We need to get comfortable with not always taking the position of the people who view it as great. Because there are actors in the story who don't read it that way. We need to get comfortable with taking the position of those actors."
Ultimately, concerns about diversity on the curriculum are nothing new but they have been brought into focus in the past year as the Black Lives Matter movement has gathered momentum. Changes are slowly being made to the curriculum but this needs to be much more than a box-ticking exercise, the report authors stress. "If you don't know where to start, auditing your curriculum is a good place because thinking about what you teach and when you teach it makes you aware of these issues," says Elliott.
The good news is that, according to Chantiluke, "the commitment is there" in schools even if, at the moment, "the know-how is not".
Her overall message to teachers is that it is "OK to get things wrong" as they work toward greater diversity. "It's an uncomfortable place, perhaps, for a lot of practitioners, but it's a process and diversifying texts on the curriculum is just one step.
"We're not proposing that the sole way of grappling issues of race and racism is through reading writers of colour. But we need to broaden perspectives in all aspects of teaching and we can learn much of how to do that through English literature."
Christina Quaine is a freelance journalist
This article originally appeared in the 2 July 2021 issue under the headline "Tes focus on...Diversity in school book choices"