"In the sector, there are quite a lot of large college groups now," says John Thornhill. "But they are all very different to us, we're quite unique. I would say that, wouldn't I? I'm quite biased, but in the nature of how we are structured and what we do, we are. We don't have a whole series of colleges in the group, we only have one, and what we have is an approach to the sector that's quite different."
Thornhill is the chief executive of the UK's largest FE group in the UK. The group includes The Manchester College, UCEN Manchester, Novus, Total People and MOL, and according to financial records recently published by the Education and Skills Funding Agency, its overall income was more than £163 million in 2019-20. 
Thornhill may be biased, but he is right that LTE is unique: while other large groups tend to have a number of further education colleges either across the country or in one geographical area, LTE has five offers for five distinct group of learners: 16- to 18-year-olds (The Manchester College), apprentices (Total People), learners in prison (Novus), higher education students (UCEN Manchester) and those taking professional exams (MOL). 
---
Revealed: The biggest college groups in the UK
Prison education: Around 600 staff go on strike
Background: Former telecoms man heeds FE's call
---
So are there any plans to add more colleges or apprenticeship providers to the group? Not at the moment, says Thornhill. Since he joined the company in 2012, the focus has been on ensuring each entity is successful in catering to its students, rather than expanding the group further. 
"People often ask us if we are planning to grow, but in our plans, we've never had a strategy to be big or to be bigger. What we want to be is we want to be better for learners, customers and stakeholders," he says. 
"We've never thought a strategy of recruiting and adding more colleges to the group was right for us in the medium term. There might be an occasion in the future with FE reform, where someone might approach us, but we've never had an implicit strategy about adding colleges in or growing. 
"What we decided to do is to focus on the five key things that we're really good at, and be even better at them. And where we need to do things differently, to work in partnership or collaboration with others, whether that's other colleges or specific employer groups. And so, out of all of that, the makeup of our group is unique, and we've got an offer through different units that support pretty much every part of the education and skill sector in the UK."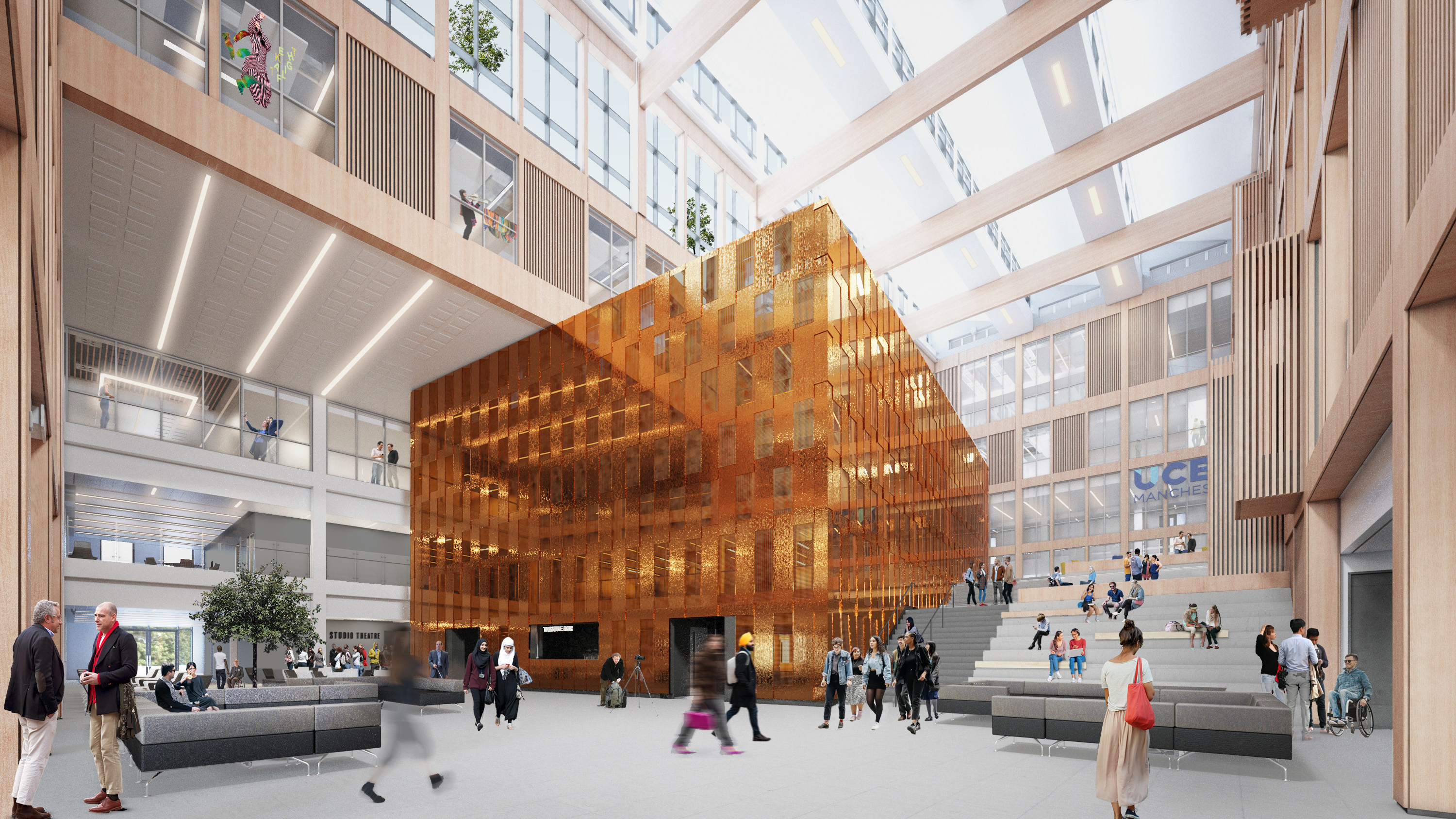 Remaining financially sustainable
Having several arms has other benefits too, he says. Multiple funding streams – a mixture of grant funding and commercial – helps the group remain financially sustainable. 
"Because of the regular changes that happen in certain areas, what we wanted to do was to try and provide some level of sustainability for the organisation, and consistency for our colleagues," he says.
"We don't just have one funding stream for 16 to 18 year-olds or one for adults, we have several. What that means is it allows us to kind of manage the changes that might come in any one area at one time, because we don't have just one area that could be massively affected."
The commercial funding LTE generates can be invested back into its public education to improve facilities and provision for learners, says Thornhill. For example, The Manchester College is set to open a new campus in September which will have health and social care facilities, as well as a construction academy for T level students. 
The investments LTE is making, he says, are "the largest single investments in vocational education and skills in the UK for the last 30 years", and are largely self-funded.
Prison education: investment in technology 
Investment in prison education, he stresses, is really key. Novus has received funding to upgrade its digital learning platforms and IT kit in prisons to support learners and give staff better access.
"In every prison, we've now provided a broadband link into the network, so the network can then support better applications, more resources and digital activity to be used by the devices," he says. 
"And then it's about, how do we then take that one step further, and work with the Ministry of Justice to highlight what could be possible with those new networks? Could you have a secure digital device that would help people do in-cell learning? Could you equip prison libraries differently so that people could use those as a more virtual working and learning environment? 
"We're just on the cusp of being able to look at some of those things. And obviously, prisons are very different environments, some environments where it's an old Victorian prison are quite difficult to make those things work, whereas some of the newer ones are probably ready for it now, really."
While most would agree funding for technology is desperately needed in prison education, the ongoing strikes at Novus prisons across the country can't be ignored. In June, members of the University and College Union (UCU) who work at Novus prisons went on strike for the fourth time in two months over health and safety concerns. On this, Thornhill points towards an anonymous employee survey to which 1985 staff responded. 
"Their feedback, despite the pandemic, improved more than 10 per cent in the year about health and wellbeing, and health and safety. There's a specific set of issues that our board has just finished a complete review of, and we'll be writing to all of our colleagues to explain what that is," he says. 
"But in terms of the industrial action, I think we had 130 employees involved in that, and Novus employs over 1800. So the vast majority of people were not involved, but we are working and reaching out to UCU to see if we can share the findings of the board report with them, and how that may or may not be worked through with them."
The future of the LTE 
Looking ahead across the entire group, Thornhill is currently working with the board to cement a new five-year strategy. If acquisition of other providers isn't in the plan, what is?
At The Manchester College, around £30 to £40m will be spent on the estate, and in work-based learning, the group plans to introduce digital and virtual assessments. At Novus, he wants to improve educators' work-life balance, as well as give offenders increased access to digital resources as outlined above. 
And across the group generally, as well as expanding the provision of higher-technical qualifications in line with central government's plans, Thornhill also wants to explore the approach between physical and virtual infrastructure.
"There's been quite a lot of learning through Covid, around how we support people with online assessments, online learning. In our design of the physical infrastructure of the future," he says. 
"We're also thinking quite radically about what proportion of teaching, assessments, professional development for our colleagues and our professional learners, what is the right model of physical versus virtual delivery, and physical versus virtual assessments."
At the heart of the strategy will be the group's tried and tested structure of organisations, as well as its mission statement to improve lives, and economic success through learning and skills, says Thornhill. 
"You'll never see us advertising LTE Group to employers or learners. Each individual unit focuses on their relevant learners, but we do have a set of core principles and core values which are shared by everyone," he says.
"Often, we will hire people based on their fit with the values and that social mission, we will in some cases, we would decide not to partner with another organisation if they don't have similar values. In some cases, we've decided not to, where we've been approached, not to bid for certain types of educational work, because who it means you might have to work with or how you might have to deliver things isn't necessarily aligned with what we want to do. 
"So there's an overarching set of principles, and then each unit has its own focus and strategy on their learners and their customers. What we do, and the impact we create in society, employers, jobs and the economy is really, really important to us. But how we do that is also really, really important, and doing that guided by a strong set of values and principles is really important to us."