For Birtenshaw School, ensuring that its pupils are supported to live healthy lives is not extracurricular.
It is at the heart of everything the school does.
The special educational needs school, in Bolton, caters for pupils from the age of 3 to 19.
It won the Tes Healthy School of the Year award for its whole-child approach to promoting pupils' mental and physical health.
---
Five top tips: How to ensure SEND pupils eat well
Award winner: Birtenshaw is healthy school of the year
Background: SEND 'massively underfunded'
---
It serves pupils with a range of additional needs: moderate to severe learning needs and autistic spectrum conditions, communication difficulties, multi-sensory impairments, significant medical conditions and physical disabilities.
The challenges of healthy living differ from pupil to pupil and the school does everything it can to ensure that the needs of children and young people are understood and met.
Head of school Kaylie Crompton says: "We are committed to supporting young people to live healthy lives and make healthy choices. 
"This includes both their physical health and emotional wellbeing."
To help achieve this, the school created a new head of service for enrichment, recreation and leisure role to work alongside a team of activity instructors.
The school says this has enabled it to provide positive physical activities and promote healthy lifestyles to all of its children – irrespective of their needs.
Crompton adds: "When pupils arrive at Birtenshaw, they undergo a full 12-week assessment with occupational therapy, speech and language therapy plus other assessments, including dieticians and other NHS services."
'Healthy living is made fun'
As you walk around the school, it is clear that healthy living is not only taken extremely seriously at Birtenshaw but also made fun. 
Tes is shown how children are given guided sessions in a hydrotherapy pool and on a trampoline, and encouraged to play on swings and in a soft-play area. 
In the garden and greenhouse, they plant their own food and in the kitchens they turn this into meals they can enjoy.
Across each session, it is clear that the care and attention of staff ensures that children are encouraged to enjoy themselves and feel confident in the activities they are taking part in.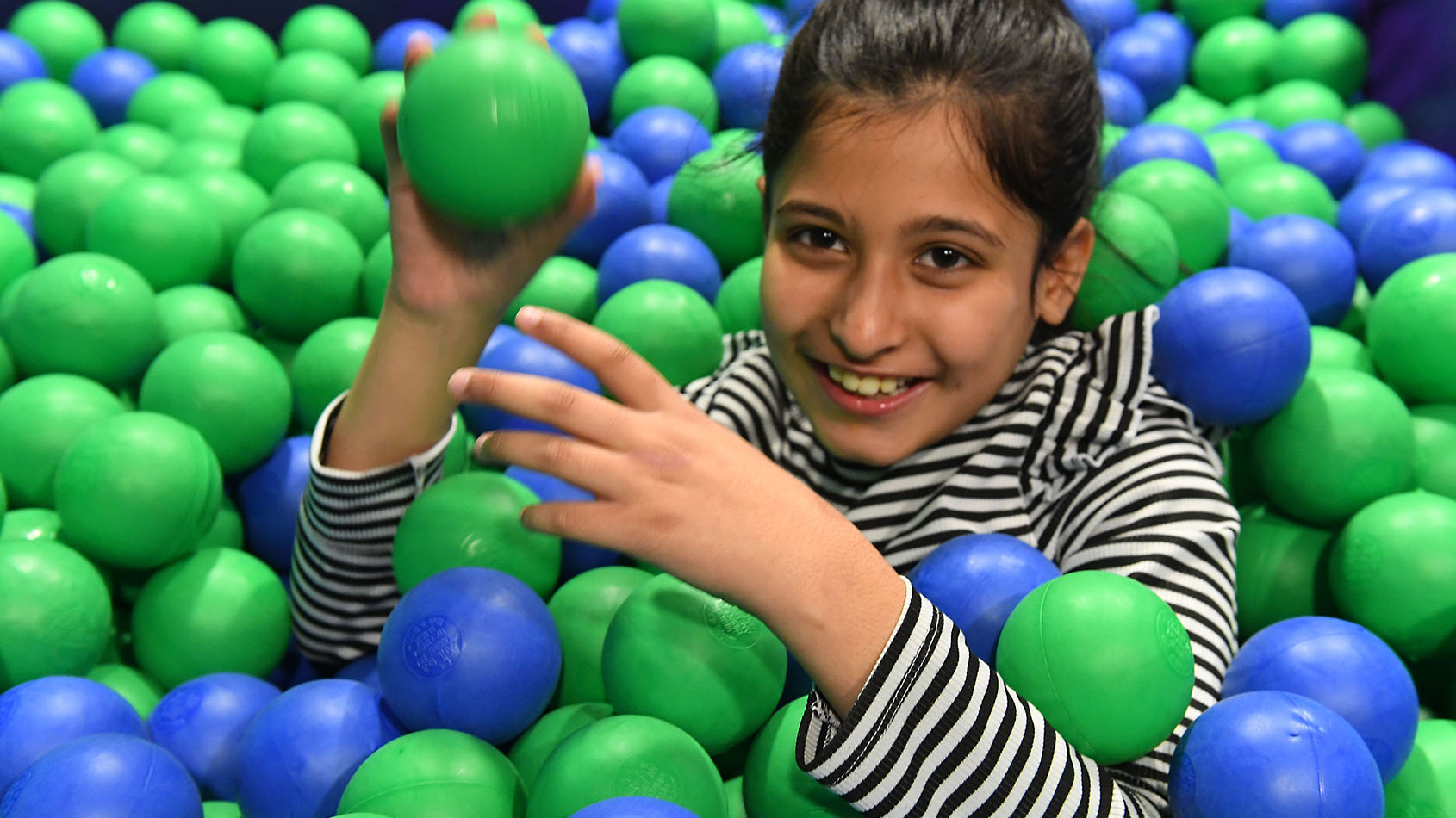 In all of these settings the school says it is important that the children feel supported both physically and mentally.
And what is most striking across the school is how happy both staff and pupils appear to be.
"This is the foundation of everything we do," Crompton says.
"If the pupils or staff are not happy, you are not going to get very far in education.
"Some of our pupils come from quite traumatic backgrounds. They will have had some quite tough times in education and they need to know that this is a place where they can feel safe so they have that foundation of knowing that they are valued. That is something we can then build upon."
All pupils have access to the hydrotherapy pool every week as well as PE sessions. 
And some children also have one-to-one hydrotherapy sessions with an occupational therapist.
Ms Crompton explains how working with their children in the pool can have both physical and mental benefits.
"It can help with the loosening of tense, tight muscles, which is particularly beneficial for people with cerebral palsy, arthritis and neuro-muscular disorders, helping them to maintain or improve joint mobility. 
"It also encourages relaxation – both by the warmth and the pressure of the water and it helps develop gross motor skills and coordination."
Communication is key
Throughout all of these different sessions, communication with the young people is key. 
To achieve this, staff engage with some pupils through intensive interaction. This is an approach to teaching the "pre-speech fundamentals of communication" to children and adults who are pre-verbal or who have limited communication through speech.
"Throughout the school, we use a 'total communication approach' with everything including managing challenging behaviours," says Ms Crompton.
"Some of our pupils will not be able to tell you directly what they want or how they are feeling but we use our experience to seek to communicate with them."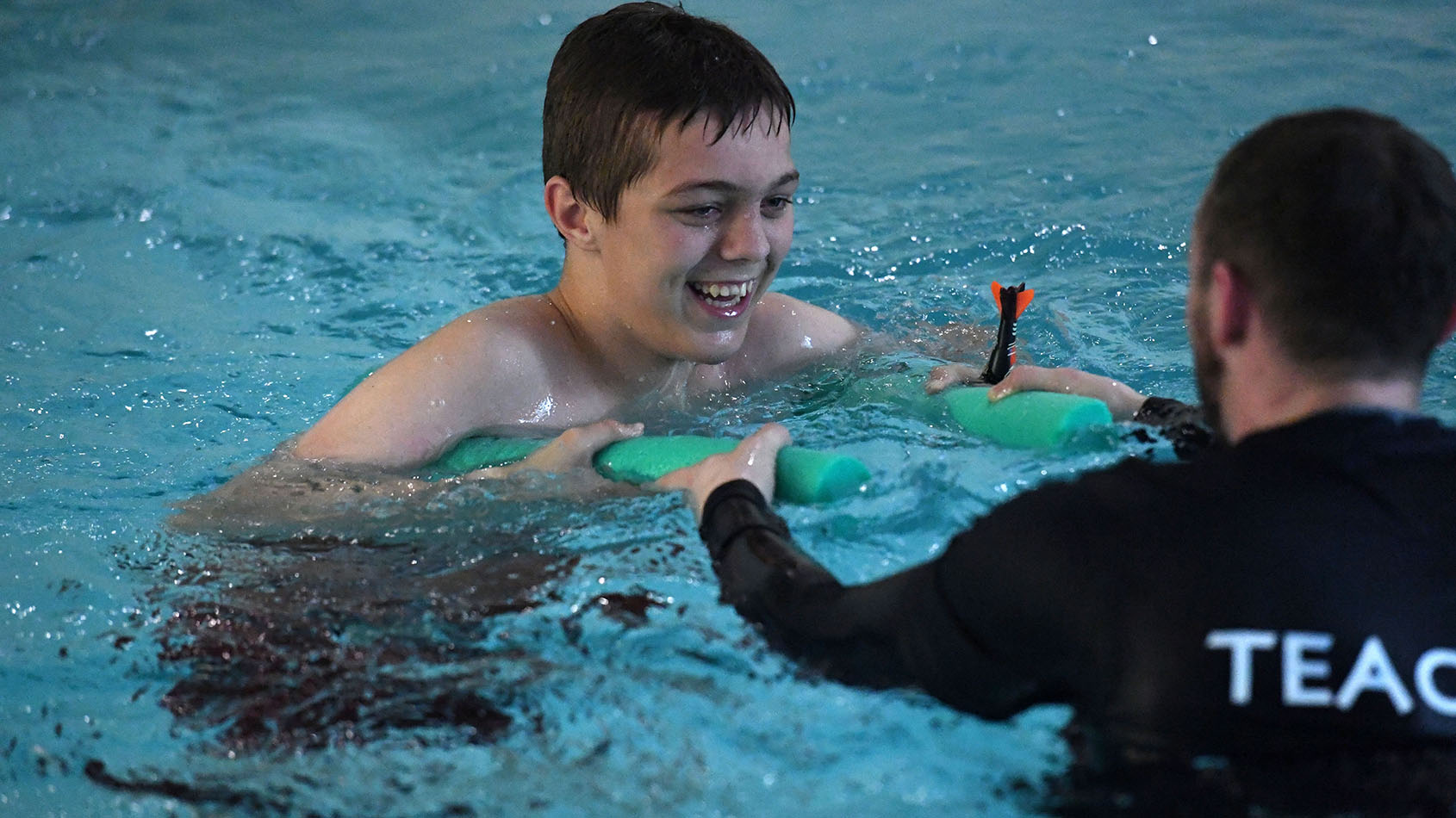 In all aspects of the school day, Birtenshaw aims to overcome challenges to both provide healthy opportunities to pupils but perhaps more importantly to ensure they feel able to take part in them."
Ms Crompton tells Tes that the school has to think about giving pupils time to process things – but equally for some pupils giving them too much processing time can be a problem.
"Introducing exercise and new activities can be difficult." she says. "It is really important to understand the child's processing time. 
"Some children will obsess over activities coming up if they are on a visual timetable. Knowing that they are going to play football in the afternoon may cause them to fixate on that activity and think of everything that could possibly go wrong: 'What if this happens?' 'What if it is raining?' 'What if my shoelace comes undone?' And then by the time the activity starts the child is overcome by worries and anxieties."
In PE the school plans lessons that encourage pupils to participate in sports and it runs a gym that is wheelchair-accessible, calm and quiet.
This is not just a source of exercise but is used to promote pupils' confidence, mobility and social interaction. 
'Life-changing' personal development
Each pupil has a personal development plan tailored to their needs. The impact of this can be life-changing.
One example of this is an autistic pupil who arrived at Birtenshaw having experienced several failed placements at previous schools, a lack of self-esteem and was low on confidence.
He was described by the school as being highly anxious, selectively mute and would only choose activities such as computer games, often wearing headphones and sitting alone where he felt comfortable.
The school put together a person-centred programme designed by a team of gym and activity instructors.
This involved gym sessions twice a week with one of his peers who had similar likes and interests. 
The school says this work has allowed him to lose a healthy amount of weight and engage more with his peers.
Last year he participated in the Greater Manchester Disability Games 2017 and won three gold medals.
But the school also measures his success by the fact that he now regards the peer he exercises with as a best friend.
Sensory issues with food
Another of the major challenges for the SEND schools to overcome is diet and the task of encouraging pupils to try new and healthy foods.
As Crompton explains: "Some people with SEND find it difficult to make healthy choices and many have restricted diets due to their sensory needs and aversions to foods."
She says it is important to always consider why children might refuse to eat certain foods.
"It may be that they have sensory seeking or avoiding behaviours, some foods may smell or taste too strong or feel slimy when they are eating. You often find that children with SEND, particularly autism, seek crunchy foods or burnt foods."
To this end, the school has expanded a salad bar to include crunchy options and also provides a hot sauce to allow pupils to eat healthy foods but complimented with a taste they are seeking.
"It is really important that children are relaxed and comfortable when you are introducing new foods. If mealtimes are stressful then children will associate food with feeling stressed," says Crompton.
Pupils learn about healthy food
Birtenshaw's pupils are currently working towards level 1 and 2 home-cooking skills BTECs. 
This is focused on healthy eating, enjoying different foods, cultures, and ingredients. Pupils select recipes, source the ingredients, plan and cook the meals independently and develop basic skills such as chopping, slicing and mashing, which helps them to become more independent.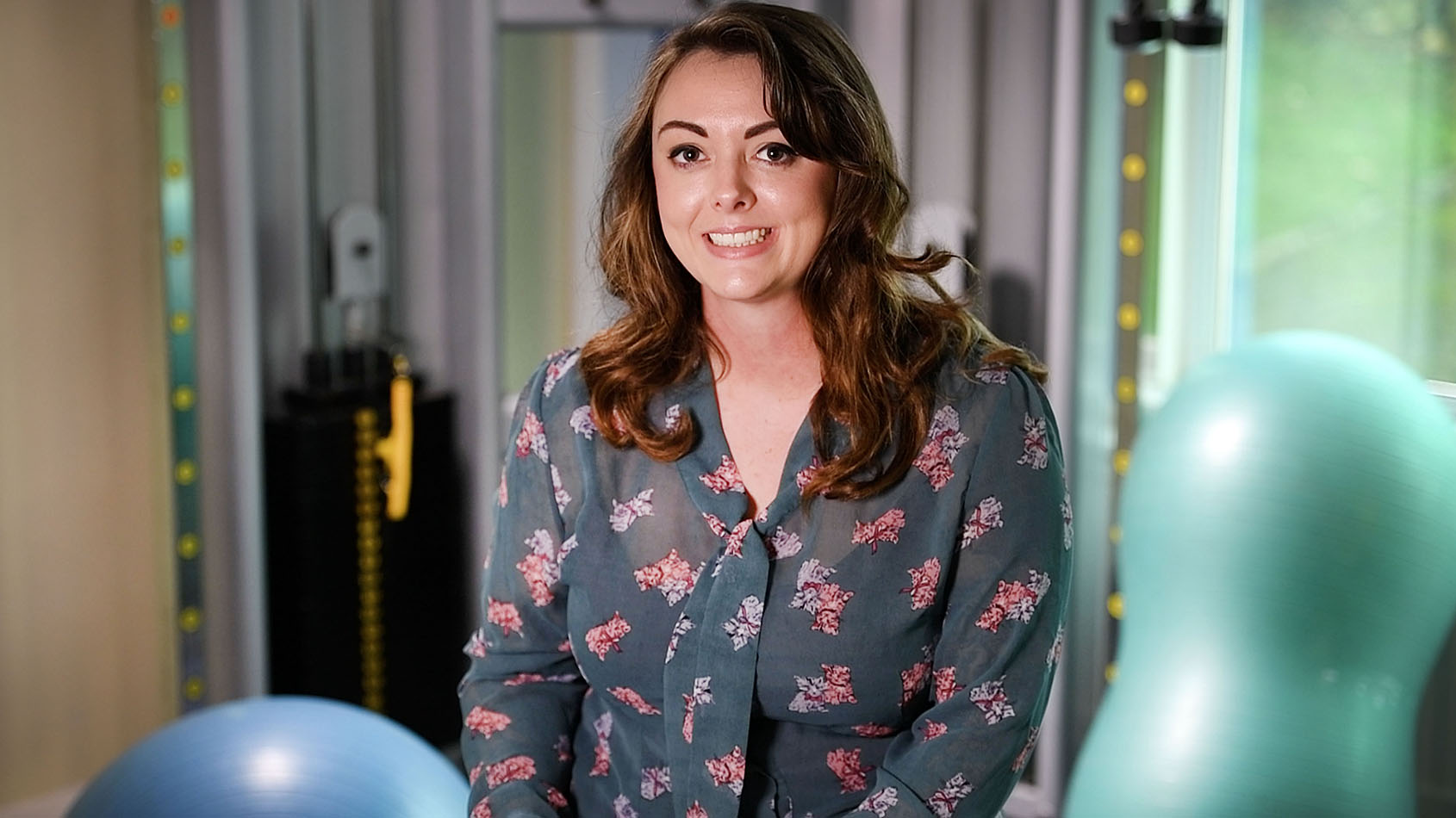 Crompton adds: "Pupils experience a real sense of pride when seeds they plan become fresh produce and are then used in a delicious meal."
Judges who awarded Birtenshaw School the healthy school of the year award said: "Birtenshaw impressed all the judges with its whole-child approach to health, incorporating eating, exercise and mental health.
"The staff showed amazing creativity, ambition and commitment in planning and implementing healthy choices for the children in the school."
Judges also commended the school for going the extra mile to demonstrate the importance of healthy living – quite literally as 56 member of the school's staff took part in the Manchester 10km run to raise £4,000 for new sports equipment.
Ms Crompton added: " Not only are we passionate about keeping our pupils fit and healthy but encouraging our staff, too.
"The vision behind this is that if the staff understand the importance of health and wellbeing it will encourage them to ensure this is prioritised for all of our pupils, too."