When Bill Watkin joined the Sixth Form Colleges Association (SFCA) as chief executive in 2016, members were unsure of his intentions. 
"There was a bit of suspicion that I had been appointed specifically to support colleges in the academisation progress and even to perhaps push the agenda, but actually that wasn't true," he says. 
"Our mantra is that it doesn't matter at all what your technical legal status is, what matters is that you are committed to working with 16- to 19-year-olds in a sixth-form education context. That's far more important than whether you're a college, academy or free school."
And four years later, no one could doubt Watkin's commitment to sixth-form colleges. 
Last year, he led the SFCA's Raise the Rate campaign to victory – securing the first rise in the funding base rate for 16- to 18-year-olds in six years. And when the true impact of Covid-19 began to take shape in March this year, the SFCA, under Watkin's leadership, quickly transformed into a digital-first organisation and supported colleges in addressing difficult situations. Watkin says it's been an "incredibly important seven months" for himself and for the SFCA. 
---
Coronavirus: Our voices must be heard on Covid-19, say students
By Bill Watkin: 'Government, please don't overlook teachers'
Tes FE Awards 2020: New College Pontefract named overall provider of the year
---
Watkin was born in Middlesbrough but grew up in a small village just north of London. He says that he and his three siblings would be "tipped out of the house first thing in the day and not expected to come back until the end of the day". His father worked in HR, while his mother worked at a residential home for young people with disabilities. 
'A pretty brutal education'
At the age of 7, Watkin was taken to Paddington with his trunk and sent off to boarding school. He says that it was a "pretty brutal education", and that he would go months without seeing his parents. Overall, he says that he was lucky: he "got away with more than I should have", had lots of friends, was good at sport and good at his work. 
Despite his own experience, Watkin says he is "not a fan of boarding schools or private education."
"I'm a big advocate of comprehensive education and universal state education. There are too many gaps in our society: the social gaps, the regional gaps, the Covid gaps and then there's the poverty gap, the academic gap, the skills gap – there's just too many gaps. We've got to do a lot to close them, and education is one of the key ways to do it," he says. 
After his education, Watkin says he had a number of "strange" jobs. He was a lumberjack in Tennessee and a furniture remover, but, actually, it was a job that he did much closer to home that inspired his future career.
When back home during the summer holidays, Watkin would give children in the village French lessons – he realised that teaching came to him naturally and that he enjoyed it. Watkin went on to study French at Bristol University and spent a year in France working as a teaching assistant.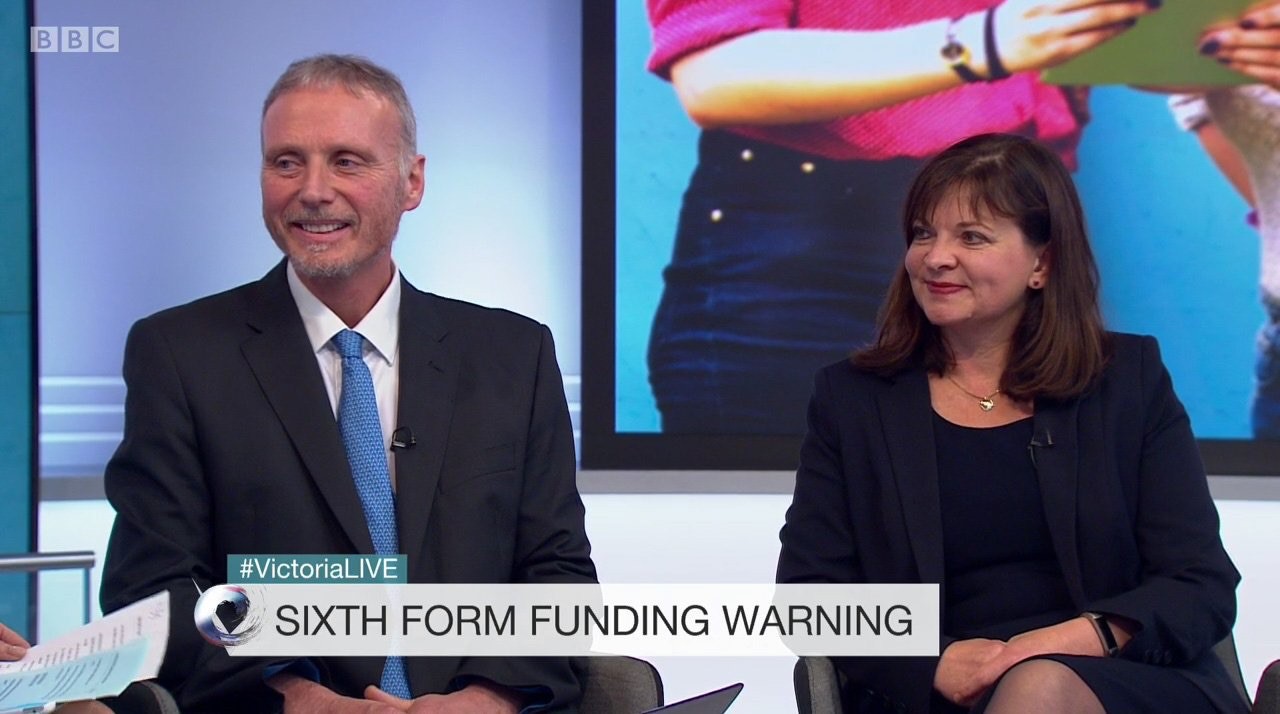 Helping the most disadvantaged
His first school in England was a social priority allowance school, where he taught disadvantaged students. He says that this experience shaped how he felt about being a teacher – he realised the importance of helping those who were in the most challenging circumstances. 
Watkin worked at the school until it closed down three years later. Over the next 23 years, Watkin taught modern foreign languages across a range of secondary schools in South London. Then he reached a crossroads.
"I thought that I could either spend the whole of my professional life in English secondary schools or I could take a bit of a punt and go and do something completely different and work in an office in a tower block in London," he says.
The latter won out and Watkin joined the Specialist Schools and Academies Trust (SSAT). At the SSAT he helped to implement the government's academy programme and set up academies to replace the most troubled and disadvantaged schools in the country. 
Watkin spent 10 years at SSAT and says that, despite "quite a lot of political resistance", it was a very fulfilling role. 
"A lot of community groups and parents and teachers were anxious that schools were going to lose their personality or were going to become a big business. There was suspicion, there was uncertainty, there was anxiety. I remember having to go to various debates, and I would be talking about what the reality of what a sponsored academy was, and was not met with the warmest welcome," he says.
"The government was determined to drive this policy through, but, more importantly, people saw a real change being effected at those schools that had been seriously suffering for a number of years. Young people were getting a good education in good facilities that they hadn't necessarily been exposed to before."
Stepping into sixth-form colleges
After a decade of facilitating the academies policy, Watkin felt that he had "one big challenge" left in him and decided it was time for change. And it certainly was a challenge: he admits that when he moved across to the SFCA in 2016, he didn't know very much about sixth-form colleges. 
"I didn't really know anything at all about them until I started working in this world. I've been absolutely bowled over by the amazing things that they do and how they do it. I'd love to have been able to send my kids to sixth-form college," he says. 
Watkin says that he worries about sixth forms being forgotten amid the policy plans for the wider further education system.
"There's a danger that we get so interested in technical education and the White Paper and T levels and so on that we start to forget about the need for people to have A levels and degrees and be professionals of the future," he says. 
"I think we need both. It's not about saying, for example, 'We don't need applied general qualifications and BTECs because we've got T levels instead.'"
He calls for a review of the education of all 16- to 19-year-olds "wherever they want to go". 
"Personally, I would like to see a review, not by provider type but by phase. School, college or apprenticeship: let's make it really joined up and coherent. When we do these big national reviews and white papers, we're leaving out of scope 50 per cent of what's going on," Watkin says.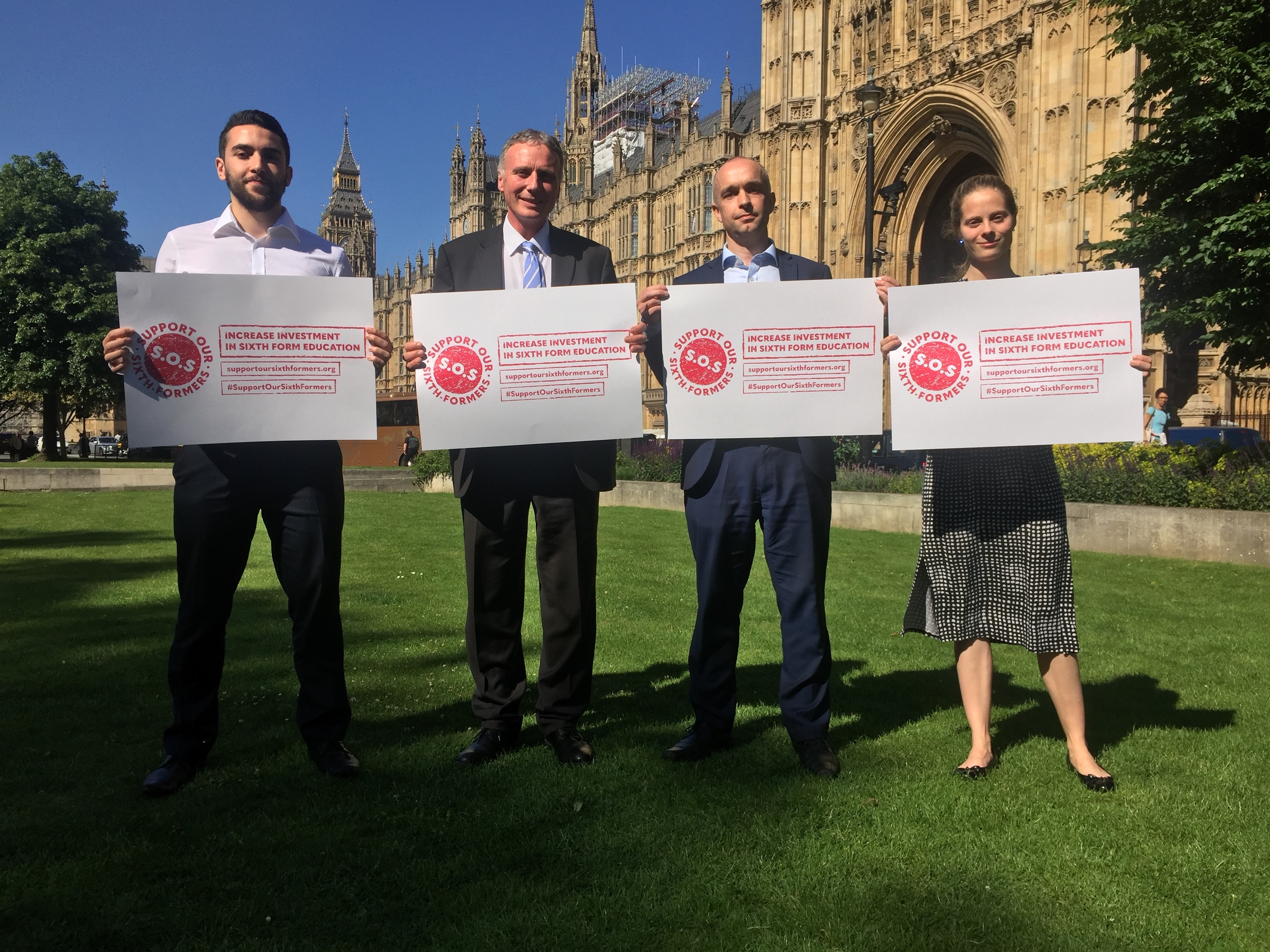 Putting aside serenity
He adds that the big challenge for the entire education sector is ensuring that young people get the same "breadth of experience in education this year" . 
"I think it's very difficult for colleges to put on a full programme of curriculum offers this year. Mental and physical health support and enrichment activities are under threat. If they're not delivered, a young person won't have the same breadth of experience in education this year and that can have implications for their preparedness for adult to higher education," he says. 
"That's a big challenge for the sector but also for everybody involved in education at the moment. I do think that sixth-form colleges, because of their particular focus on an educational phase, and because of their economies of scale, are probably the best place of all sectors in education to cope."
Watkin adds that sixth forms are also the best model to cater to the growing 16-18 population. 
"It seems to me that as the population of 16- to 18-year-olds grows, one of the ways in which the government might look to ensure that we've got the right kind of capacity to accommodate all these extra young people is looking at creating more sixth-form colleges: it is the best model, the most cost-effective, the most efficient, the most appropriate place for students to go."
Whatever suspicions there were about Watkins' intentions for the sixth-form sector, they have long been banished. He may come across as a calm and collected leader, but he's clearly passionate about the power of sixth-form education.
When asked about his leadership style, Watkin is modest. He says that people have told him he comes across as "serene and placid". He says that he recognises that other people have fantastic ideas and skill sets – and that he is perfectly happy to defer to the expertise of others where necessary and appropriate.
"But I think there have been moments in my professional life when I think it has been very important to put aside that serenity. This summer was one of them," he says.