An "inspiring" Orkney teacher has become the first winner of the Saroj Lal Award for outstanding work in challenging discrimination and promoting equality.
Theo Ogbhemhe, who teaches religious, moral and philosophical studies (RMPS) at Kirkwall Grammar School, has been praised for his "outstanding" commitment both to his school and wider community, and for showing that "every teacher can make a difference".
Mr Ogbhemhe said: "I want to see a world where the majority see promoting equality and diversity, and actively challenging discrimination, as their individual duty – a world where social justice drives our actions."
---
LISTEN: Saroj Lal's son on the Tes Scotland podcast 
Long read: One small step for my mum, Saroj Lal...One giant leap for equality
Quick read: Politicians 'painfully slow' in getting behind anti-racism work in schools
Diversity: Key messages from diversity in teaching report
Statistics: Proportion of BAME teachers barely changes in a decade
---
Saroj Lal was a trailblazer working at the forefront of multicultural and anti-racist education in its early years and laying the foundations for many others to build on.
Her son and award panelist, Vineet Lal, said: "Theo embodies the pioneering spirit the award recognises in every possible way. His commitment to his learners, school and wider community is outstanding, and he is an inspiration to us all. It's wonderful, and immensely moving, to see her legacy live on through this award, and Theo's passion for embracing diversity and equality in everything he does."
Absolutely thrilled that Theo Ogbhemhe, a teacher of RMPS at Kirkwall Grammar School in Orkney, is the first recipient of the @gtcs Saroj Lal Award for a Pioneering Spirit in Equality and Diversity. Congratulations! Read the full story via @OrkneyCouncil: https://t.co/sjal1Z6Fcl pic.twitter.com/rAChidCTmt

— Vineet Lal (@vineet_uk) September 9, 2021
The General Teaching Council for Scotland (GTCS) established the award "to recognise teachers who exceed expectations and demonstrate a pioneering spirit, show determination and challenge adversity" in the pursuit of equality and diversity.
Former Kirkwall Grammar headteacher Don Hawkins put forward Mr Ogbhemhe's name. His successor, Claire Meakin, said: "The RMPS curriculum at Kirkwall Grammar School has been enhanced immeasurably by Theo's work and he consistently weaves important messages about equality and diversity through the curriculum, the everyday life of the school as well as widening out his campaigning to the local community.
"He has inspired young learners from all walks of life and his campaigns are part of the fabric of the [school] community."
She added that the school was "very lucky to have such a strong role model who challenges us all to do the right thing, every day".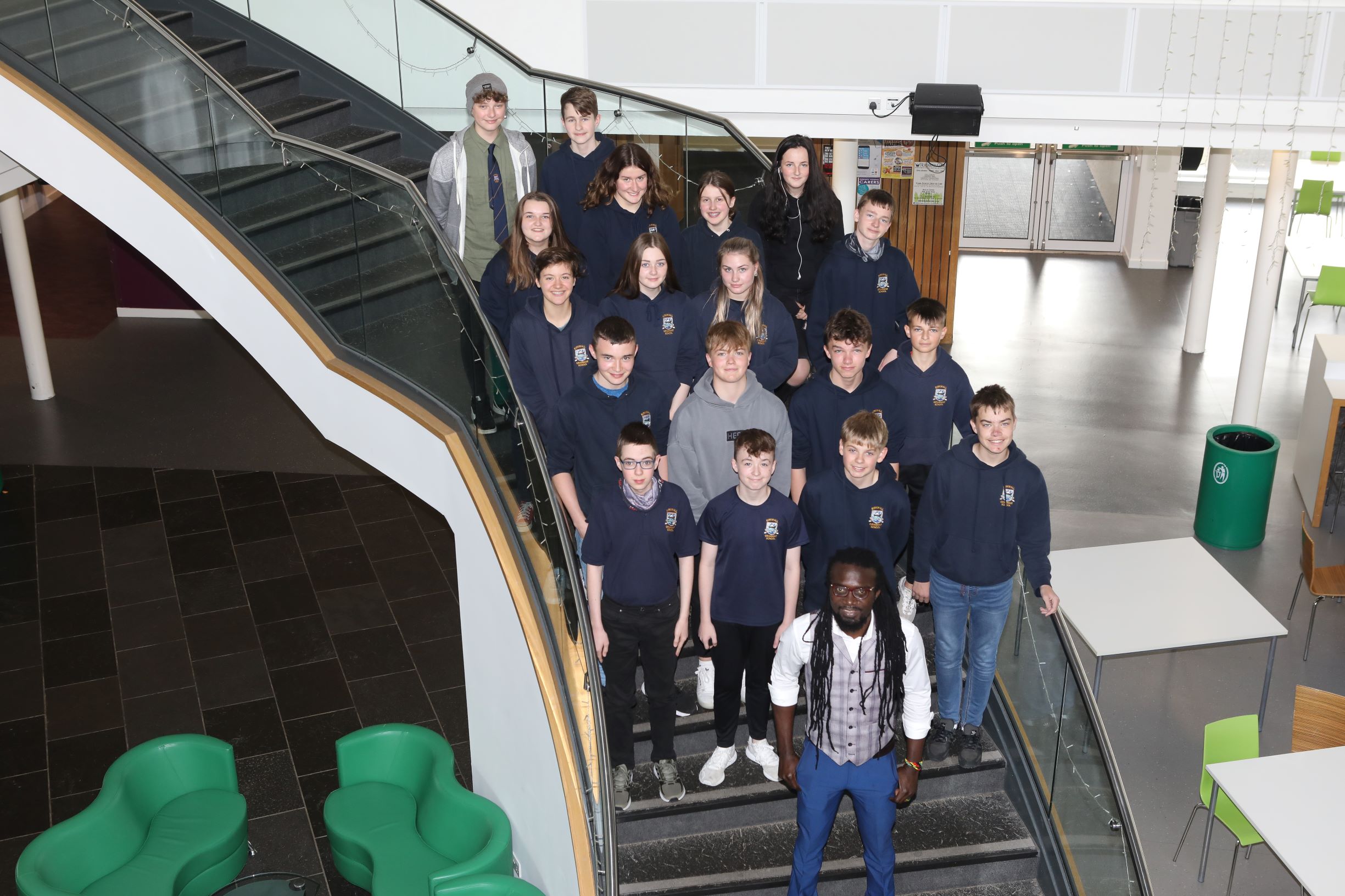 Pauline Stephen, GTCS chief executive and registrar, said: "Theo Ogbhemhe's story is truly inspiring, as is the proactive approach he has taken to promoting equality and diversity at Kirkwall Grammar School and with the wider community."
Dr Stephen added: "The award panel members were overwhelmed with the response to this first year of the GTCS Saroj Lal Award for a pioneering spirit in equality and diversity."
Professor Rowena Arshad, chair in multicultural and anti-racist education at the University of Edinburgh and award panellist, said: "What Theo Ogbhemhe's efforts demonstrate is that every teacher can make a difference. Having the support of the school leadership in this instance has made the work even more impactful.
"The Saroj Lal award recognises teachers who are using the formal curriculum and extracurricular activities to open up the minds of young learners to diversity and difference, educating them to challenge all forms of discrimination and developing skills that will make them responsible global citizens."
Mr Ogbhemhe – who dedicated the award to his father, for instilling strong virtues in him, and to the people of Orkney – arrived in Orkney around nine years ago to take up an RMPS probationary teaching role after completing his postgraduate teaching studies at the University of Strathclyde.
Since moving to Orkney, he has organised several events, often with help from pupils. These have included organised annual LGBTQ+ anti-discrimination events and an annual music festival to celebrate equality and diversity. He also formed the Orkney Oot Wae Racism group after the murder of George Floyd.
Mr Ogbhemhe describes his ethos as simply "to make myself a better person and society a better place".
He said: "Inequality damages society and so does discrimination, and I have always believed in working towards a world where the system shows no bias to a race or class. The reason is simple: it is the right thing to do. I am glad I landed in Orkney because it has been a really grand experience for me.
"I have been welcomed and accepted, I have also benefited from the community spirit, one rooted in diversity. We need not let external forces come pull the rug of 'celebrating and valuing how different we all are' from underneath our feet. We have to keep reminding ourselves of the need to continue to promote human rights and freedoms, which are based on the principles of dignity and respect."