Exam board Pearson Edexcel has confirmed today it will offer a 33 per cent fee rebate for GCSEs, AS and A levels this summer, returning £31 million across general qualifications.
It is the latest exam board to announce how much money will be returned to schools following the government's decision not to run exams this summer because of the Covid crisis.
AQA has previously announced it would award a 26 per cent fee rebate equivalent to £45 million, while WJEC Eduqas has offered a 42 per cent rebate.
Meanwhile, OCR announced a 42 per cent rebate equal to £18.4 million to be returned to schools last week.
---
GCSEs 2021: AQA 26% exam fee rebate 'unacceptable'
Related: OCR 42% exam fee rebate 'big improvement', say heads
Poll: Most headteachers want 75 per cent exam fee rebate
---
Today, Pearson sent an accompanying infographic to schools explaining its costs, which included fixed costs - such as teams needed to answer queries from exams officers - and variable costs which can change if the assessment process changes.
Despite exams being cancelled in January, the board said it had already spent money printing some of the papers for the summer.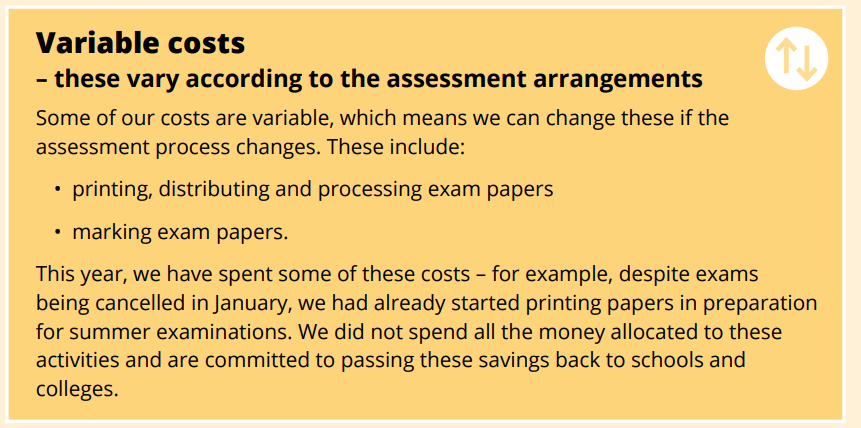 It also detailed additional activities that had led to costs in 2021, such as reviewing over 7,000 individual school policies for teacher-assessed grading.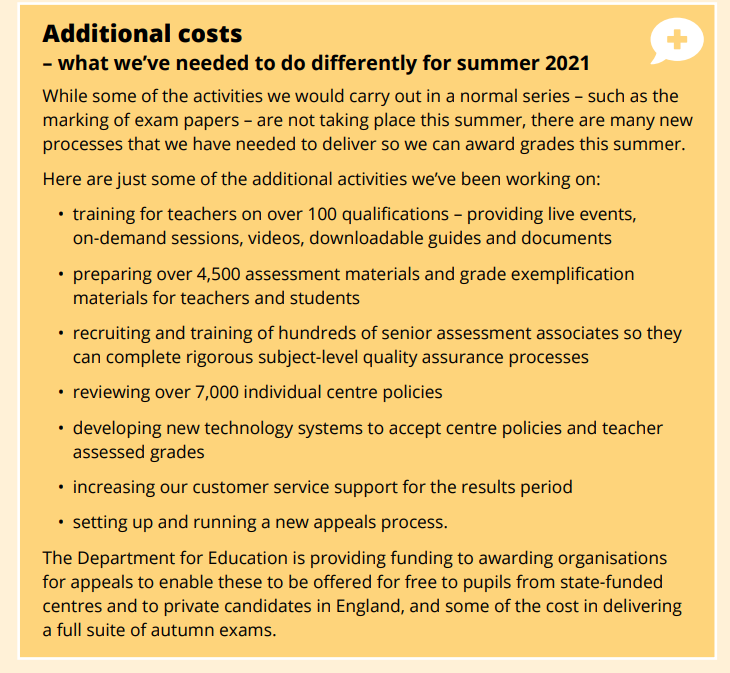 Sharon Hague, managing director of Pearson School Qualifications, said: "We understand how challenging this year has been for schools, teachers and students and we have always been clear that we would pass any savings back to schools.  
"We are now able to confirm a 33 per cent rebate for GCSEs, AS and A levels this summer and we will return a total of £31 million across general qualifications. Our priority continues to be to support teachers and students through what has been another difficult year."