For Sam Twiselton, teaching is very much a family affair. Her inspiration for becoming a teacher and spending a career in education came from two generations of her family before her.
"Like many people who end up as a teacher, my mum was a teacher," she says. "And like many people, I was in denial about wanting to become a teacher for quite a long time."
When she was growing up in Kendal, Cumbria, Twiselton did not see herself following in her mother's footsteps. "I just didn't think it was cool to admit you might be interested in being a teacher," she says.
She went to Oxford University to study philosophy and theology, but when her sister had children, her outlook changed.
"My sister, who is a bit older than me, had started a family and I fell in love with her babies, and I never realised that I would. I became completely fascinated by the link between early language development and conceptual development, and how children think about the world."
During a gap year before university, she had worked at an outdoor activity centre and discovered that she found working with children to be "brilliant and fascinating".
"I think everything came together," she says. "I finished my degree and I was ready to admit that I was interested in a career in teaching."
This decision took her into the classroom and then launched her into a career that has seen her become an influential voice on teacher training and wider education policy.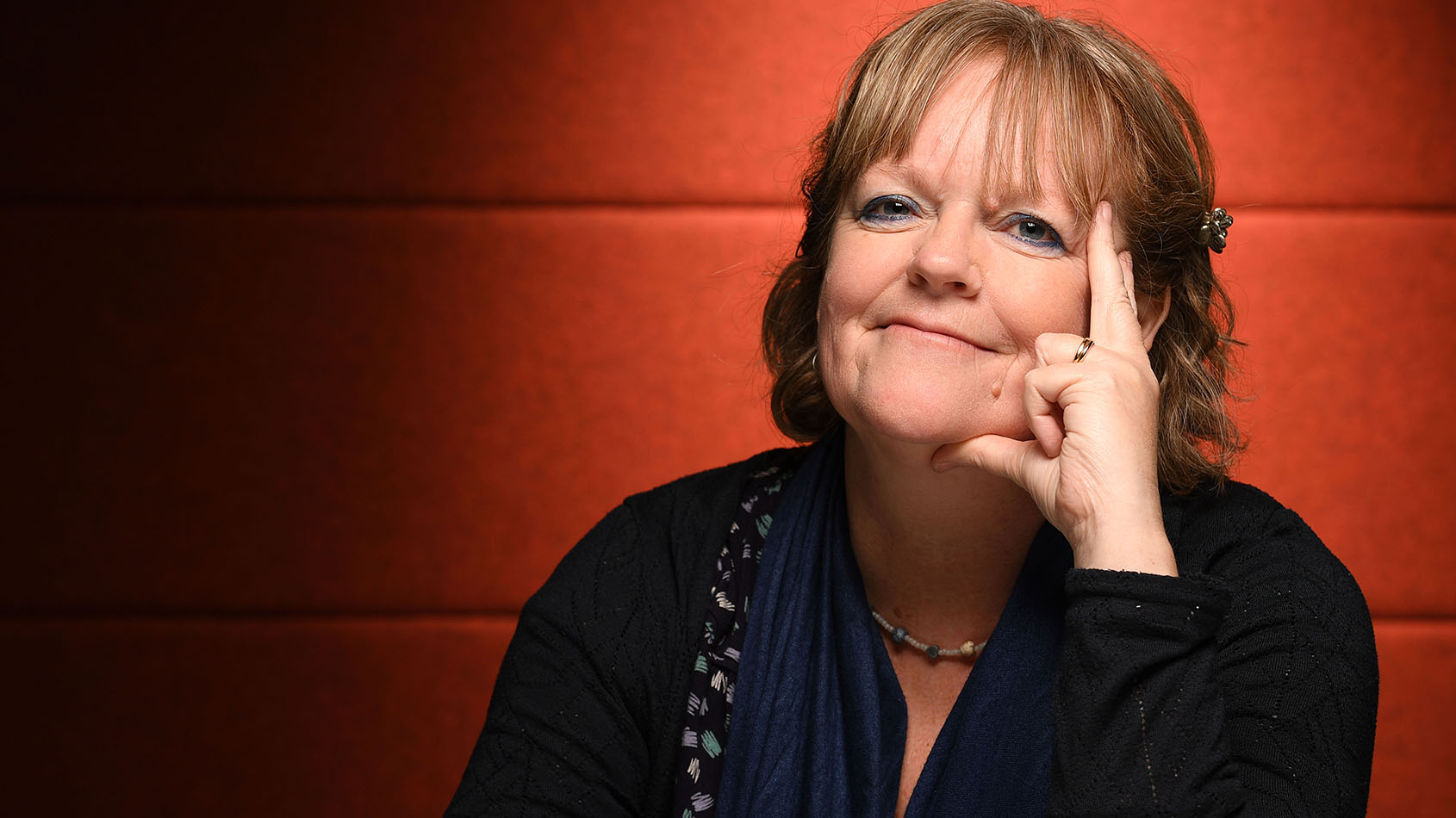 Today, Twiselton is a university professor and director of the Institute of Education at Sheffield Hallam University. She has served as an expert adviser to the government's Carter Review into initial teacher training, and is currently an adviser on Ofsted's curriculum panel. This year, she has been elected as the external vice-president of the Chartered College of Teaching and received an OBE for services to education.
Twiselton joined Sheffield Hallam in 2013 to found the Institute of Education, bringing together the university's work in both teacher training and research. It was formed at a time when the political will was pushing teacher training away from universities and into schools. Yet, the institute is now one of the top five providers of teachers with more than 700 of its people entering the classroom each year.
Twiselton said this has been achieved because the university was willing to find a role in the new system and accepted that there were some aspects of teacher training that schools could do better. "It's been about conceding some ground and recognising the value of [having] schools in the driving seat," she says.
"Some universities have not been willing to do that; more and more of them have. It's [about] being prepared to recognise that [the previous era] wasn't a golden era. We were having problems with recruitment and retention and variable quality of schools when universities were predominantly the ones training teachers, so it wasn't perfect. And actually things did need to be improved.
"The way to improve it for us wasn't to cling onto the past or write ourselves out of the game, but to really reconceptualise what our role is and what schools' role is."
She believes the institute's Schools Direct partnerships have found the "sweet spot" in combining the university's breadth of expertise with classroom practitioners working in schools today.
Offering a varied career
Recruitment and retention are perhaps the biggest issues facing schools today. Twiselton tells Tes that the sector needs to think more about how it talks about teaching to those outside the profession.
Last week, Teach First caused major controversy with a post on Twitter highlighting the story of a teacher who had gone on to a career in investment banking. The post was criticised for celebrating the idea that teaching could be a stepping stone and Teach First has since apologised.
For Twiselton, though, it highlighted a major challenge: that young people do not necessarily want to do the same job for their whole working life.
"There is something we need to learn about my kids' generation who are current graduates – that there is more of an expectation of a more varied career," she says. "The idea that you go into a school and stay in that school and do the same job forever is pretty out of date, I think."
Sheffield Hallam has changed its approach to trainee recruitment after considering this point. "Previously, with open days we would have quite quickly started to explain all the different options and different courses, but instead we concentrated on getting a role model in – it was the new principal of the Astrea Academy in Sheffield [Kim Walton]. 
"We asked her to come and be inspiring and what she did was really brilliant. She talked about all the different opportunities that she'd had to do lots of different things. While being a teacher or senior leader, she had been to all these different countries, she had led all sorts of different things and had worked with different employers, and it just showed what a variety you can have within the profession."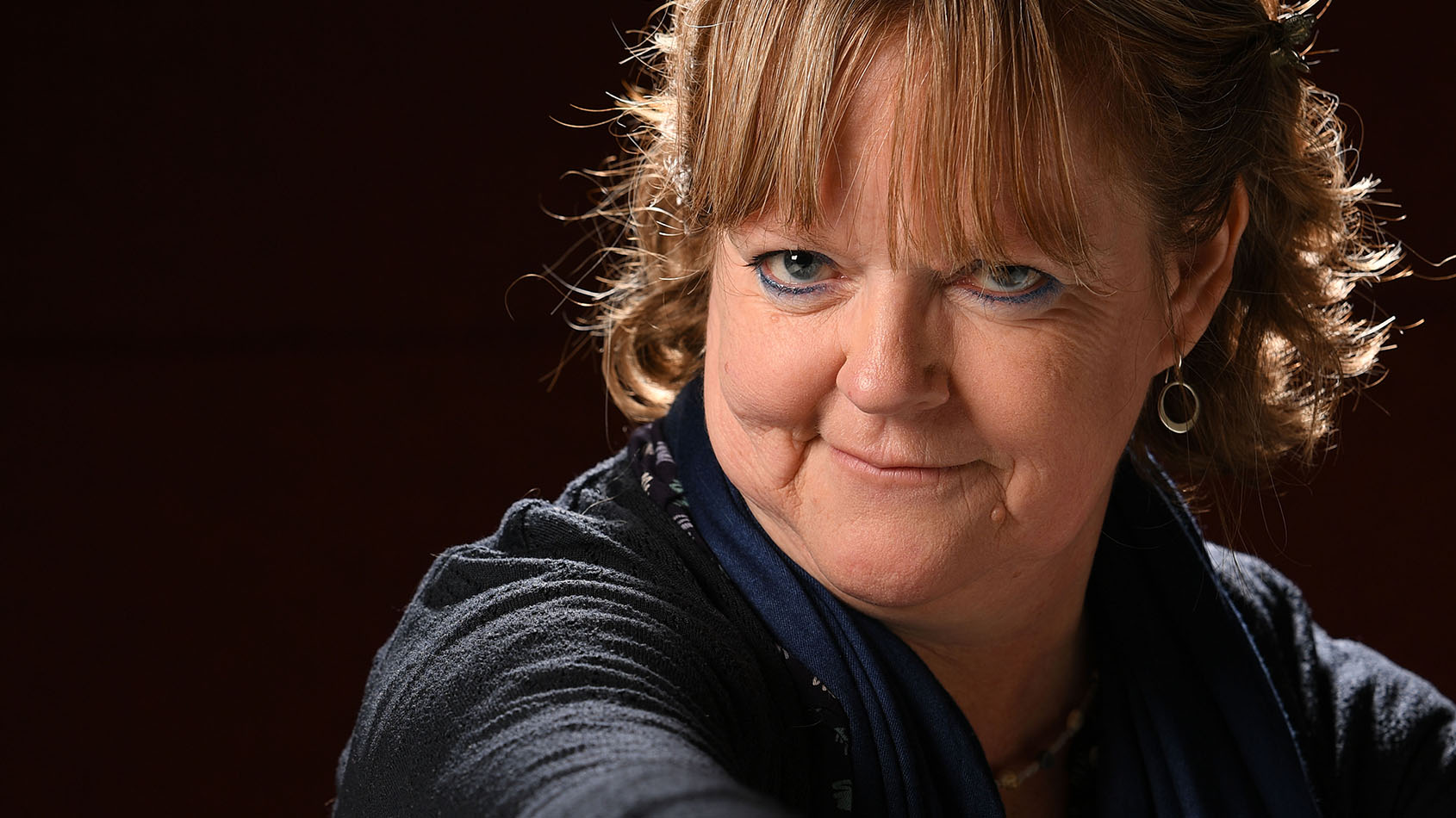 Twiselton is now looking to build on this idea through the Partnerships for Attainment project, which has brought together teacher-training providers across South Yorkshire.
"We have been asking 'is it possible for you to have more variety in your post in a region if the region works to make it possible to spend time in other people's schools?" she says. "So could you be working in a class for four days a week and then be specialising in a particular thing that takes you to other schools on the fifth?
"For me, that would have kept me in the profession. I left after five years – not because I hated it, but because I was ready for a change and I'd had a baby and was ready to work part-time." 
'Children learning new things hasn't changed'
Twiselton is married with two grown-up children. Her mother, who helped inspire her to go into teaching, passed away last year. It is clear that her experiences as both a teacher and teacher's daughter remain a big influence on her thinking today.
After training in Cumbria, where she grew up, Twiselton took up her first post in Rochdale after being advised during her training to experience teaching in a more urban and multicultural setting, as she started her career. After three years there, she returned to Cumbria to work in Windermere. But, five years later, she left the profession to work as a researcher and part-time lecturer in teacher training at St Martin's College in Lancaster, which later became Cumbria University.
From here, she has worked her way up to become executive dean of the faculty of education before joining Sheffield Hallam five years ago. However, the classroom remains the focus of much of her work.
Key issues for Twiselton today include how the system can best support teachers in the early years of their career and how to prepare teachers to work in an ever-changing schools landscape. But as she tells Tes about how much education has changed, there is also a sense that, for her, fundamentally it hasn't really changed at all.
"You definitely need teachers who can adapt to new curriculum, new models; different multi-academy trusts have different ways of doing things so that adaptability and responsiveness is important," she says. "But that must go hand in hand with a critical reflection and ability to make informed judgements about the latest thing that comes along.
"Fundamentally, children learning new things hasn't changed even though we know much more about it now."
Twiselton recalls how much of what her mother demonstrated remains relevant today: "What really struck me was the strength of her relationship with the pupils and how well she knew them, and therefore she knew how to make sure they behaved and how to hook their learning, and she would talk about that with great animation.
"She was able to really think hard about how to really capture the children's enthusiasm and turn that into sustained learning – I wouldn't have used those words at the time, but that is what I saw."
She has a clear passion for understanding how teachers teach and how children learn. And it has taken her to the top of her profession, earning her the honour of an OBE along the way.
Twiselton tells Tes how she discovered that she had been chosen for this honour in slightly bizarre circumstances: "I found out through a semi-irate voicemail asking why I had not replied to a letter that had been sent weeks ago. It had gone to an address I had not lived in for two years, so that shows you how long these things take."
How did it feel to get the honour?
"I surprised myself, and maybe ever so slightly disappointed myself with how pleased I was," admits Twiselton. "It didn't feel cool to be pleased and, you know, you think about who gets selected and who doesn't and is it maybe a bit arbitrary?"
Nevertheless, it remains a source of great pride, she says.
"It has been great to share it with my family," explains Twiselton. "I collect it next month and I can take three people so my husband and children are coming. The big regret for me is that my mum died last year, and I have talked about what a role model she has been.
"She had just got into Facebook so the news would have definitely been all over there; I think she would have been really proud."
CV: Sam Twiselton
1976 Pupil at Kendal High School
1984-87 Philosophy and theology degree at Queens College, Oxford University
1997 PGCE at Charlotte Mason College in Ambleside, Cumbria
1988 Teacher at Caldershaw County Primary, Rochdale
1991 Teacher at Windermere Junior School, Cumbria
1994-95 Research assistant and lecturer at St Martin's College, Lancaster (now University of Cumbria)
1995-2002 Senior lecturer in primary English, St Martin's College
2002-06 Primary PGCE programme leader, St Martin's College/University of Cumbria
2006-10 Associate dean, University of Cumbria
2010-13 Executive dean, University of Cumbria
2013 Director of Institute of Education at Sheffield Hallam University