If you think virtual reality is all about chunky goggles and almost-believable simulated school trips, you would be wrong. Dan Watson uncovers the true VR-enabled education future being researched in labs across the world – and finds that it promises something truly transformative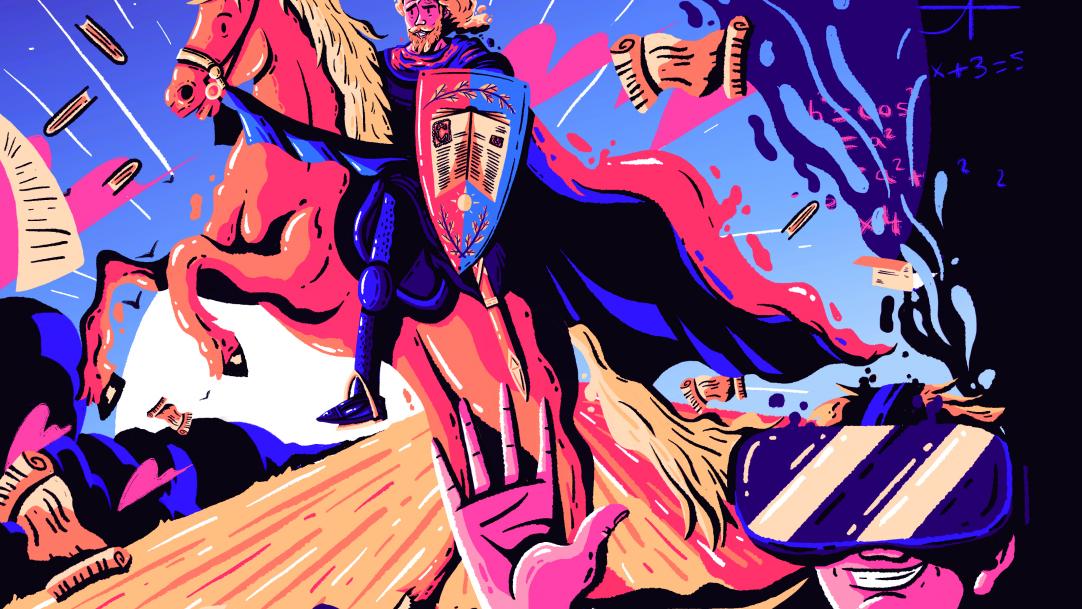 A single pupil sits at the front and centre of a classroom, in a lesson about the periodic table (a large copy of which hangs on the wall). The teacher is talking about gold and they gesture to its symbol, Au.
As if by magic, a piece of gold suddenly appears in the room, floating in mid-air, glittering and bright.
The teacher points to potassium. Again, a piece materialises. The teacher pauses, and then decides to demonstrate its explosive nature by dropping it into a bucket of water. The bucket emerges from nowhere, the lump drops, and the explosion shakes the room.
Later, the ...