'What a night...I'll never do that again in my life'
In a sparkling ceremony in London, a retiring headteacher – one of two Scottish winners – said that the prize gave national recognition to her 'wee village'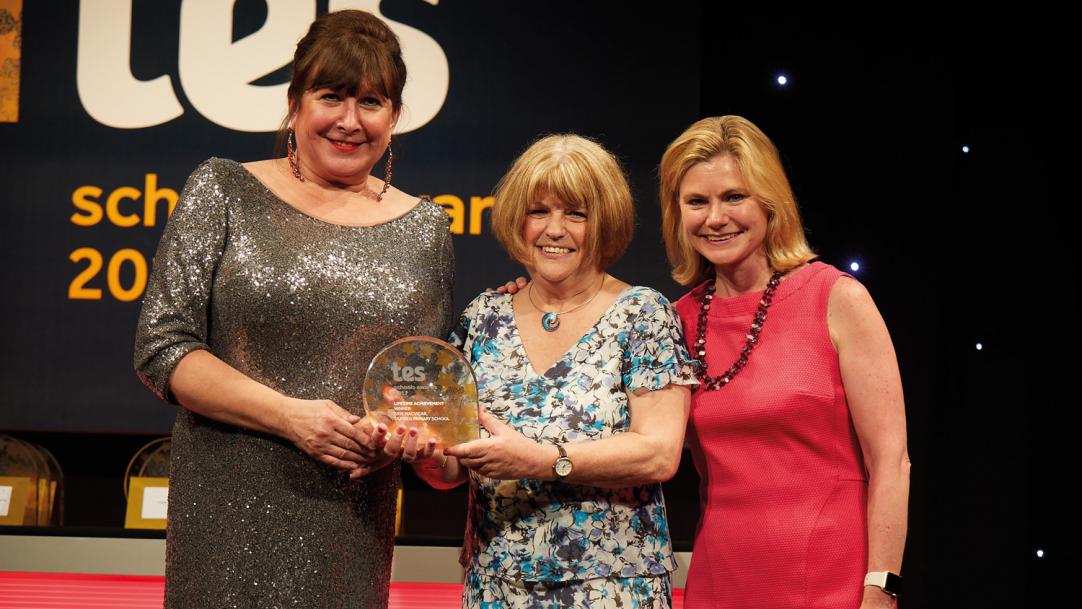 Finding spare time as a headteacher can often require near-alchemical skills.
Yet Sine MacVicar, headteacher at Dunbeg Primary School, in Western Scotland, contributes so much to her local community, beyond the school walls, that she has even had a street named after her.
Ms MacVicar has just received the lifetime achievement award at the Tes Schools Awards 2017, recognising 44 years of service.
The annual awards celebrate dedication, hard work and commitment above and beyond the call of duty in the teaching profession.
This year, the awards were presented by comedian Julian Clary. In a ...