Why we brought body cameras into our classroom
When his college was invited to trial a set of body cameras, Scott Hayden chose not to use them for security but to enhance the learning experience. He explains the many benefits of students using them to record themselves practising their skills, to review each other's work and to revise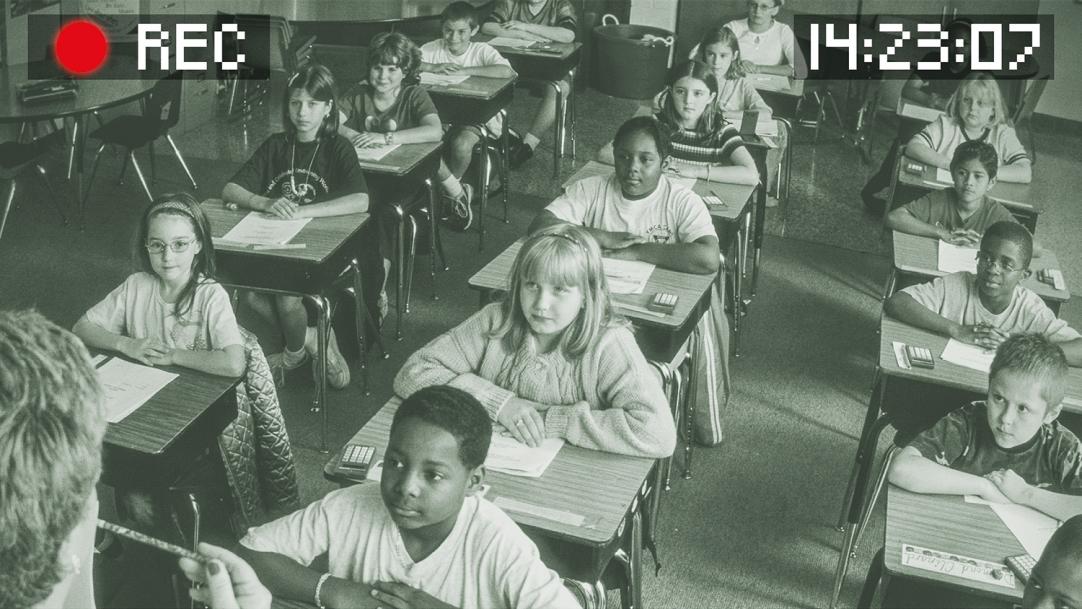 If you ask most people to think of someone wearing a body camera, they will imagine a high-pressure, emergency environment: the police, fire brigade or army, perhaps.
But for the past few months, we've been using body cameras in our classes to help to improve teaching and learning.
The idea first came to me after I got my car serviced last year. The mechanic sent a video showing what had to be done to my car and why. It made me think that our automotive students should generate evidence in class to show what they are doing.
My mind soon wandered to other areas of the curriculum. I thought about healthcare students logging patient interactions, and sports students capturing their approaches to teaching certain exercises. But a normal camera was clunky and impersonal, and it broke immersion in the learning as a result of us having to consider unrelated things like tripods and angles.
Shortly after that, we were approached by a manufacturer about trialling its body cameras. Rather than using them for security, as suggested, it occurred to me that there could be an opportunity to find innovative ways of utilising this technology to support teaching and learning.
And so we now have five cameras, which are held by our digital team (all of whom are former students). We initially showed them to staff on an Inset day and began trialling them in five departments.
Very quickly, teachers started to book them out (they are loaned out like library books, for as long as they are needed).
Sports teachers took them to show massage techniques, the construction department used them to demonstrate the right way to build a wall and beauty lecturers used them to show complex techniques from the perspective of the practitioner.
We had one student in barbering who put his video evidence on social media, and when he went for job interviews, he was able to show them live examples of his skills.
The cameras are extremely easy to use: there is an "on" button, and then the only other button is the "record" button. You can clip it on a lanyard or clothing, and it records a 120-degree space in front of you.
General Data Protection Regulation (GDPR) compliance is, of course, a massive consideration. We ensure that staff and students complete a Google form giving consent for us to use the videos for learning purposes only – and they always have the option to change their mind at any point.
Interestingly, the students have been less keen to be in videos when a teacher is creating a demo, but when they are creating assessment evidence for or with their peers, they are nearly always willing to appear – treating it like a professional Instagram video and collecting great evidence of their skills.
I've found that the younger generation's predilection towards commentary is common across all the subjects; they often sound like YouTubers addressing their subscribers: "OK, guys: today I'm going to show you how to …"
Once we have the GDPR consent, we use the footage as a revision tool. This can be saved on students' Google Drives, or somewhere only they have access to, such as private or unlisted YouTube videos in Google Classroom. They can review them, rewind them, pause them and revise from them as often as they need to and want to.
We are already using digital technology to let teachers record and screencast lessons – it allows staff to talk through assignments and slides so students can learn outside the classroom – and the cameras are proving to be an extremely valuable extension of that.
We have found that peer review has escalated in a really useful way as a result of the trial. When the videos are shared, other students often comment with time codes; they might say things like, "At 2:12, I really like what you did with the eyeliner – how did you do that?" And so a student-led learning conversation gets underway.
Soon, I will be working with English for speakers of other languages (Esol) students on communication techniques, and I am taking the cameras with me. I know that not all of them will want to put on the cameras and that some will be embarrassed, but if one or two do, that will influence their peers.
Us teachers often model working with the cameras first in an informal manner, with no pressure on the students. We can then drip-feed the approach into learning experiences so they can opt in and out whenever they like. They can then watch themselves back in private, review their approach and go again.
We have finished our trial now and have had great feedback. Now we can go forward and expand the use of cameras further as the word-of-mouth praise from the teachers who have used them starts to get around.
We are always led by the pedagogy, so the passion needs to come from the teachers – if they had seen no value in the cameras, we would have just got rid of them and moved on to new ideas.
I'm very lucky in that my job is to put things together and create different ways to help people learn. I love it. I can do that only because I have a supportive senior leadership team that pushes me to try new ideas, challenge my thinking and consider practical applications. I know that it is rare to have bosses who take those chances, but it has paid off. The cameras are working really well for us, and, for now, five is plenty.
We're all excited by the idea of students using videos to capture their work and, crucially, their progress. It gives teachers more time to talk to students, which is, after all, the most important part of the job.
Scott Hayden is digital innovation specialist at Basingstoke College of Technology
This article originally appeared in the 22 November 2019 issue under the headline "Why we brought body cameras into the classroom"