There are always going to be students who just don't like your subject and won't continue their studies, no matter what you do.
But up until last year, I had always had an excellent take-up for English language and English literature A level.
Imagine my dismay, then, at seeing only three of a top-set class of 30 choosing to carry on with English post-GCSE, especially considering that 25 of them had achieved grade 7-9.
---
Quick read: How poetry can transform your school
Quick listen: GCSEs: what has been the impact of the shift to linear exams?
Want to know more? Want students to recall English terminology in an exam? Draw them a picture
---
What's more, I witnessed a horrifying sight after the last literature paper: several of them ripped up their copies of Great Expectations, chucking the pages in the air, telling Dickens he could "do one". They were giddy that they would never have to use it again.
It seems it's not just me. The latest research from the Independent Schools Council paints a bleak picture, as applicants to study an English A level fell by 8.4 per cent last year, the largest decline in 17 years.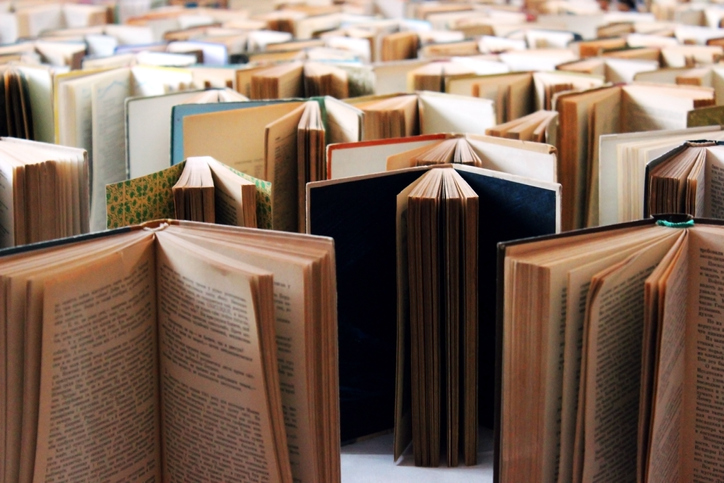 But this will not surprise English teachers. A quick search on edu-Twitter turns up hundreds of threads of teachers who are concerned about the fall in students taking up their beloved subject.
Are GCSEs putting students off English?
With the government ploughing millions into boosting the number of students taking Stem subjects, it is up to us to buck this trend; we need to unite to reinvigorate students' passion for English.
But many fear that it is the rigidity and dullness of Michael Gove's 2015 GCSE spec that is putting students off.
Many of the text choices are written by dead, middle-class white men and the language questions are formulaic.
Not to mention that there is now so much content to cram into each GCSE that creativity often falls by the wayside in favour of making sure students have the knowledge to pass.
So what can we do?
Improve representation
Making English more interesting involves taking risks and focusing on skills rather than content; a tricky thing to do when you are under pressure for results. Try using evocative extracts and exploring current affairs to get your students talking and debating.
Although most of the set texts for GCSE literature are British in origin, it doesn't mean that poems and extracts by BAME writers can't be used while practising unseen poetry or conceptual analysing skills.
None of our classrooms are exclusively white, male and middle class; students need to feel represented so they can connect to a text.
Make it relevant
Students also need to see that English is relevant in today's job market. As the government's PR machine cranks out messages about Stem and the many jobs available there, we need to do the same for English.
Getting an English degree does not just mean getting a job as a teacher. It is a solid academic degree that could lead to so many successful jobs in practically any field. I was a national newspaper journalist before I taught, thanks to my English degree.
Interleave subjects
As the GCSE language spec is so dry, we need to stop teaching language and literature discretely, and instead show how the skills cross over. This is why interleaving is so important.
When faced with an endless barrage of extracts and the same questions over and over again, it's no wonder that students get turned off.
Swap between the more engaging discussions in literature and the writer's method analysis in language, using the same book.
Start early
A love for English is fostered early on in secondary school. Some pupils arrive from primary already disengaged after being force-fed grammar terms in preparation for Sats, only to face three years of early GCSE preparation from Year 7 to Year 9.
There are worrying tales of schools regurgitating GCSE questions and shoving acronyms down students' throats, killing the key stage 3 fun.
Of course, we need to prepare students for the demands of GCSE but this dull, formulaic approach is not the answer.
We have to allow students to experiment and be creative while they are budding linguists. English is an art, after all. If we can create this love for the subject in lower school, we may be able to turn back the tide.  
Haili Hughes is an English teacher at Saddleworth School in Oldham, Greater Manchester. She tweets @HughesHaili