Bobby Seagull sees the world in numbers.
Ask him about his education, and the first thing he'll tell you is how many minutes it took to walk to school from his family home in East Ham, London.
St Michael's Primary School is "about a 12-minute walk", he says, but then reconsiders. "My legs were a little bit shorter, so it was probably about an 18-minute walk."

His secondary school, St Bonaventure's, "was a longer walk, about 35-40 minutes". Alternatively, you could take the bus. The 238 to be precise. At 8.10am. If you missed that "you were in trouble".
Most teachers will know Seagull, 34, from University Challenge. Captaining Emmanuel College, Cambridge, Seagull's unusual name, puppyish enthusiasm and encyclopedic general knowledge turned him into a social media sensation.
He met his match in the form of the earnest and expressive Canadian Eric Monkman, whose team from Wolfson College, Cambridge, knocked Emmanuel out in the semi-finals. Seagull's rivalry and subsequent friendship with Monkman spawned a broadcasting career for the duo – their television series, Monkman and Seagull's Genius Guide to Britain aired this autumn. The exuberant Seagull, with interests stretching from Pre-Raphaelite paintings and the operas of Verdi to Love Island and Strictly Come Dancing, acts as the foil to the more strait-laced Monkman.
What you may not know is that Seagull works part-time as a teacher in a London secondary school. He's researching a PhD about maths anxiety. And he's on a one-man mission to change how Britain thinks about the subject – his book preaching the joy of maths, The life-changing magic of numbers, has just hit the shelves.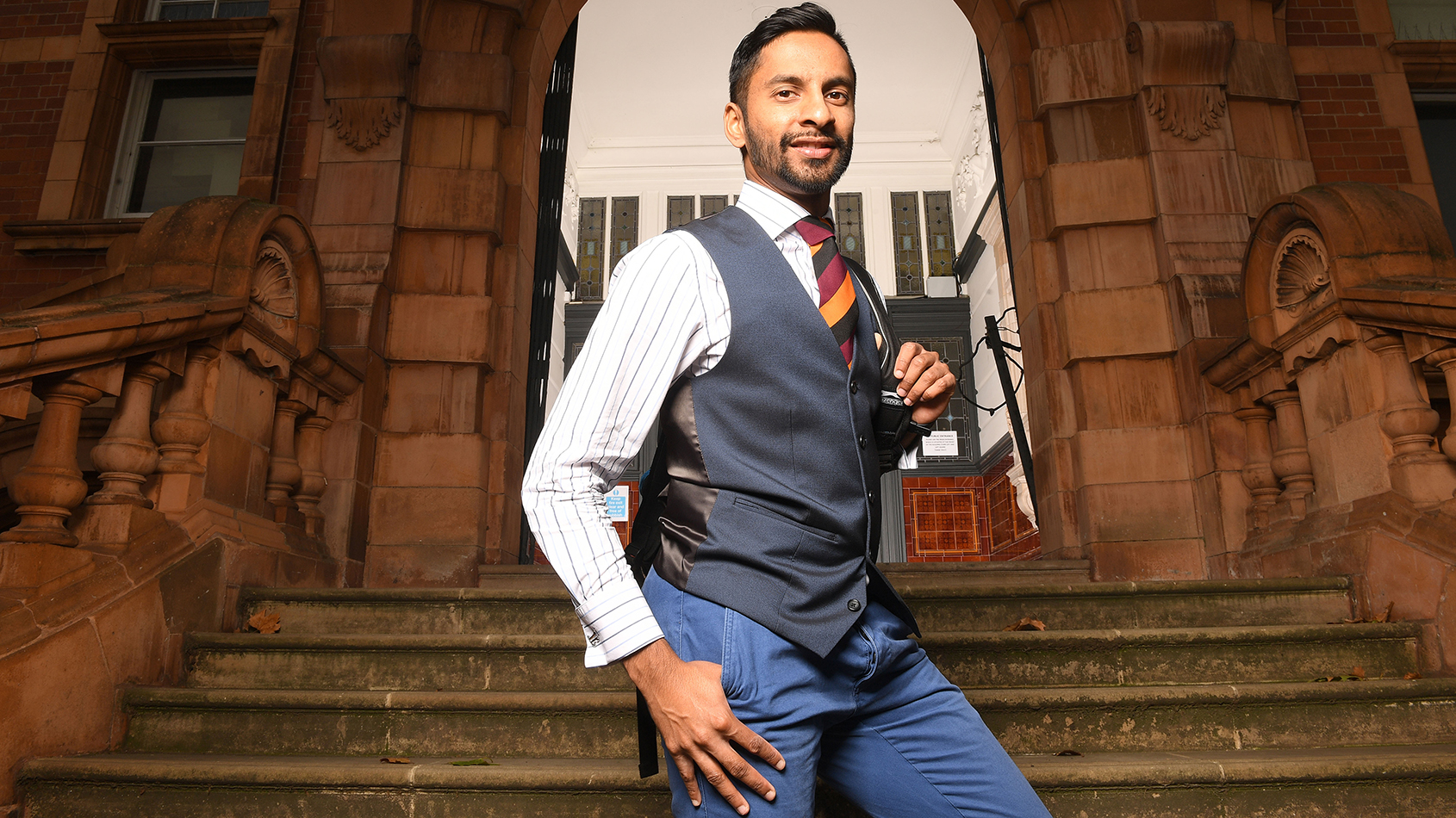 A 'place where learning was valued'
Seagull grew up in East Ham – where he still lives – to parents who emigrated to the UK from Kerala, India. And yes, it does say "Seagull" on his birth certificate. Although his family surname was Jose, his father loved Jonathan Livingstone Seagull, the "inspirational fable" by Richard Bach. "Dad wanted Seagull as the surname, my mum wanted it as a middle name," Seagull explains. "My dad obviously got closer to the registrar."
As well as his distinctive name, Seagull credits his thirst for knowledge to his father. Every Saturday he would take his four sons to East Ham library – a routine which Seagull continues to this day. It's at the old East Ham library (now Newham Collegiate Sixth Form Centre – the library has moved to a shiny new building) that Tes meets Seagull. Brimming with energy and quirky down to his Pi cufflinks, he's exactly the same as his on-screen persona. 
Seagull's numerical worldview clearly comes from his father too. On the weekly library outings, the boys were told to find a book that interested them. To use their time productively, their father would ask them every 15 minutes to rate what they were reading out of 10. "He'd come round and say, 'see if you can improve your rating – if you give yourself a seven out of 10, just try and get that to eight by the end of the afternoon.'"
When it comes to explaining how Seagull got to where he is today, his home learning environment is only half the story; he has a fascinating educational history. At "St Bon's" he was under the headship of none other than Sir Michael Wilshaw, who would go on to lead Ofsted. The school was in a "tough area" ("I had times when people tried to mug me," Seagull recalls) but St Bon's was a "place where learning was valued".
Seagull remembers Wilshaw as a "tough" but "charismatic" teacher, whom he "idolised". The famously strict head certainly instilled in him an appreciation of the importance of good behaviour. But Seagull says his own teaching is not "excessively disciplinarian". "Kids need to know who's the boss…if you set out that stall early on, it makes it easier to bring out your personality."
St Bon's was one of a breed of high-performing London state schools at the turn of the 21st century. But the next step in Seagull's educational journey was even more noteworthy. Spotting an advert in The Times for sixth form scholarships to Eton College, he applied and got in. 
Seagull went on his first foreign holiday in his mid-teens and didn't travel north of London until he was 18. You might expect the East Ham lad to have been overawed by Eton. But he "absolutely loved" his time there, and says he never felt out of place or looked down upon. "I thought I'm here by merit, I'm bright enough to be here," he remembers. At primary school he'd played football with Jermaine Defoe, who would go on to be an England striker. Now he was lining up against Prince Harry in the inter-house tournament. While Seagull believes his calling is to teach in the state sector, he has no problems with private schools, and says he would love to send any future children he has to Eton on a sixth form scholarship.  
After a circuitous route through university (he dropped out of his Oxford maths degree when he thought he was heading for a 2:2, but re-enrolled and graduated from Royal Holloway), Seagull started a job in the City. He was working as a trader at Lehman Brothers when the financial crisis struck. On the Friday before the bank filed for bankruptcy, Seagull used his phone to film what was unfolding around him. Mobiles were normally banned on the trading floor, but as the shell-shocked bankers sat, transfixed by the company's plummeting share price, no one bothered to rebuke him. "Everyone was just looking at their screens and seeing the millions of dollars' worth of shares that they owned in the company disappearing," he remembers. "The phones were ringing, but no one was picking up." Seagull thinks it was perhaps the only footage filmed from within Lehman as it collapsed. Sadly, his phone died a few weeks later, and the video has been lost to history.
Having had his fingers burnt in banking, for a time Seagull worked as an accountant at PwC. But he was inspired to move into teaching by two things. The first was the enjoyment he'd experienced working with young people during a stint of voluntary work in Edinburgh's deprived Muirhouse estate. The second was the pleasure he'd felt training the graduate intake at PwC.
'Teaching is the most rewarding job'
His NQT year was "challenging". One of Seagull's cousins is a teacher, and when he worked in the City he used to rib her about her supposedly cushy lifestyle. But juggling full-time teaching in London with an MA in education at Cambridge, Seagull says there were days when he made do with one hour's sleep – though he insists his pupils were none the wiser. "Of all the jobs I've done, teaching is the most rewarding job but it's the most challenging one as well," he says. He had some grovelling to do. "I went to my cousin and said, 'Oh my god, I apologise for all the jokes I've been making, because what you do is amazing!'"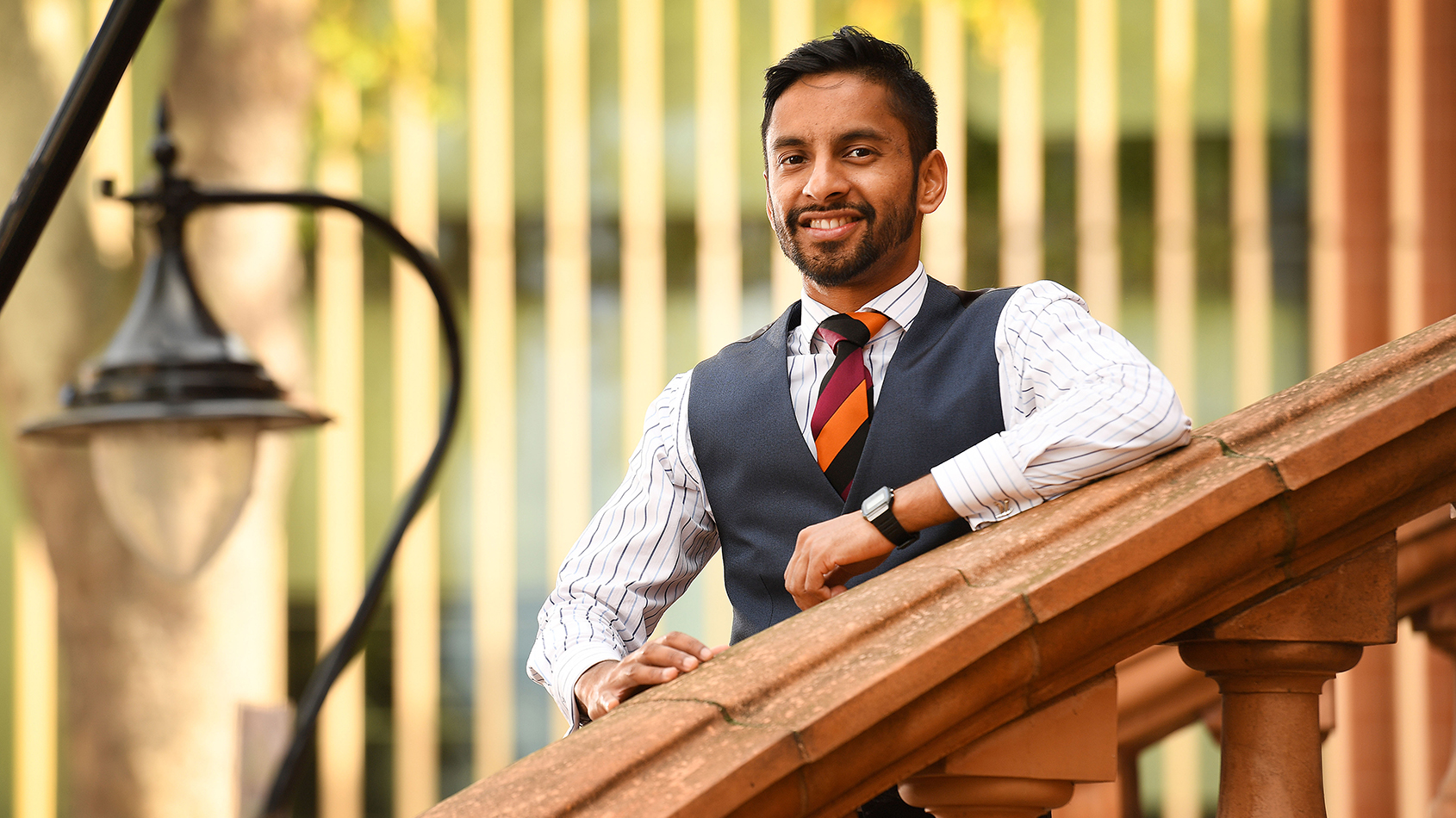 It was while teaching maths at East London Science School, during the MA, that Seagull shot to fame on University Challenge. After a particularly ebullient performance, his name started trending on Twitter. "When I came into school the next morning, I went to the library and one of the students took out his phone: 'Mr Seagull, you're everywhere on the internet!'" Seagull had to ration conversation about the show to keep his pupils focused. "Students would always want to talk to me," he says. "What I used to tell my students is: 'If we have a good lesson and we get everything done, then in the last couple of minutes you can chat to me'."
University Challenge has brought Seagull opportunities. The Life-Changing Power of Numbers is part biography, part a love letter to numbers. In it, he applies maths to everything, from calculating the probability of extra-terrestrial life to working out how many women in the UK he might be able to successfully date (73, apparently).
The book is just one thrust in Seagull's wider evangelising campaign to transform attitudes to maths. He points out that about a third of pupils leave school with less than a grade 4 in GCSE maths. While a small percentage of the population – perhaps 3 to 4 per cent – will struggle because of dyscalculia, Seagull thinks a much larger number are being held back for other reasons. "Clearly something's going wrong," he says.
Seagull has only just started his PhD research, but he already has some theories about what drives maths phobia. The "binary nature" of maths – where answers are either correct or not – is obviously discouraging if you're getting it wrong. However, he thinks there are deeper cultural issues at play. In the UK, not being good at maths is sometimes displayed as a badge of honour. "When I go to parent evenings, the number of times parents will tell me that they couldn't do maths, and they've done fine in life…" he says with exasperation. This attitude gives their child a "free pass to think it's acceptable not to be good at maths", he argues.
Perhaps even more corrosive is how the British view competence in maths. When a child is good at maths, it's seen as a "gift", "talent" or "affinity". "At primary school my teacher would tell my dad, 'your son has got a real gift for maths'. My dad would go, 'Yeah, Bobby is capable, but at home he spends time practising.'"
In India, where Seagull has family, attitudes are completely different, with competence seen as a function of methodology and hard work. "In India my cousins who do well at maths, their parents have the opposite experience. Their teachers will say, 'Where are you sending your son or daughter for tuition, what extra work are you doing?'" You can see how the British view can be pernicious. "If you ascribe success to just talent or an affinity, it means that everyone else who is perhaps not as quick as that subject, they've got a free pass," Seagull explains.
So how do we get young people to embrace maths? Seagull thinks the trick is to get a "hook" into them. "Engage children on something they find interesting," he enthuses. He describes how he once asked a lower-set Year 10 class, mostly made up of football obsessed boys, to examine who was the better player out of Lionel Messi and Cristiano Ronaldo using comparisons of the mean, median and mode. "They got so engaged with the subject these kids, you would have thought this was a top-set class."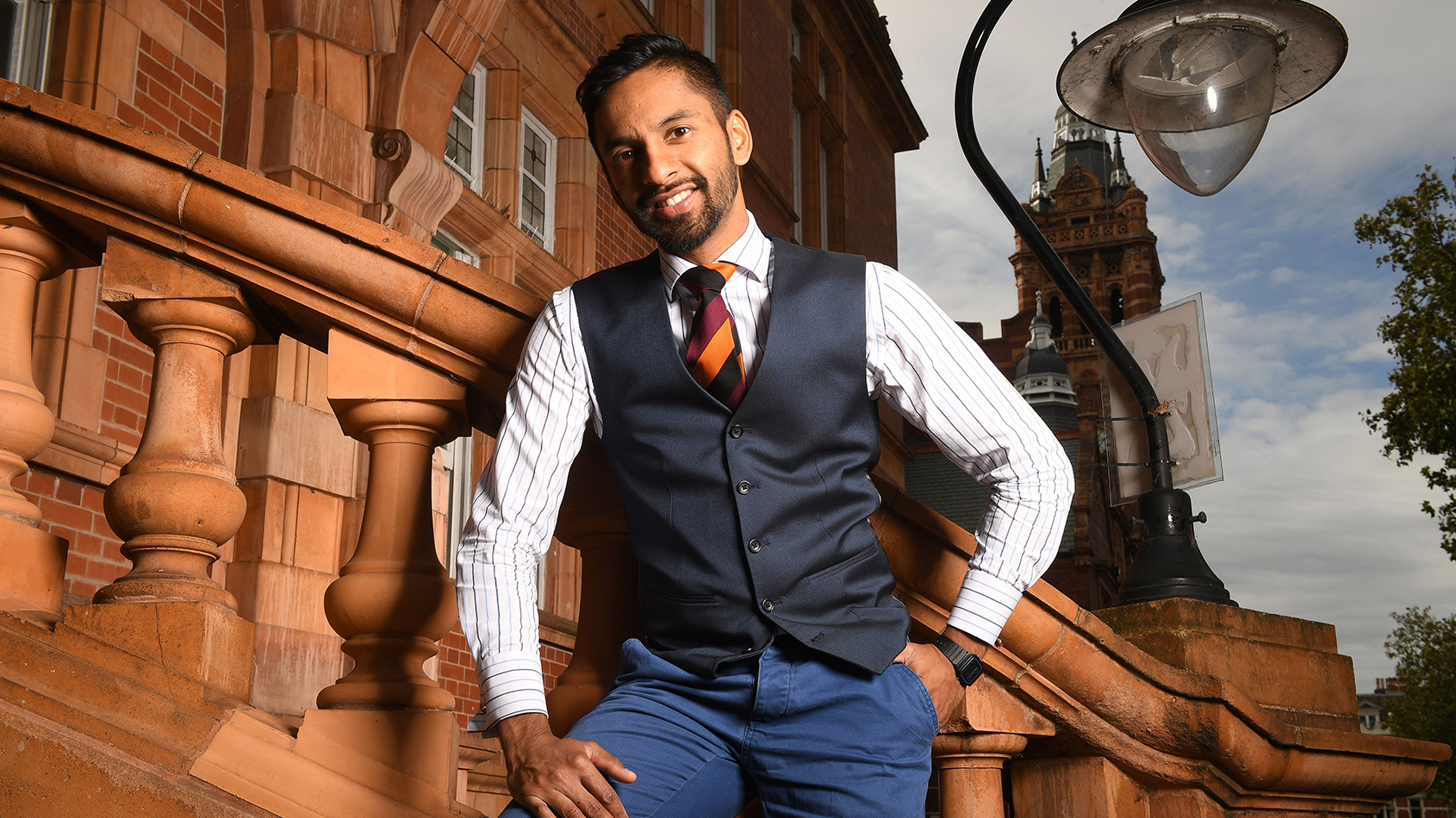 'Good is good enough'
As well as championing maths, Seagull is also keen to advocate for teachers. To solve the recruitment crisis, he thinks teachers need to give a realistic but positive account of the profession. But he's concerned by pay and school funding too. "You need to offer fair pay to people," he says. "If you're offering them pay that's below the rate of inflation it's a kick in the teeth." On funding, he says the last two schools he's worked at have been under "significant budgeting pressure".
Workload is perhaps what exercises him most; he worries teachers are making things worse for themselves by trying to create all their own resources. When he started teaching, he used to stay at school till 11pm on a Friday designing lessons while listening to "terrible music, some cheesy pop, Britney Spears". Now he urges teachers not to "reinvent the wheel". Fundamentally, he thinks teachers shouldn't be so hard on themselves by trying to make sure every lesson is perfect. "My advice is always good is good enough, don't aim for perfection…maybe once a week, once every fortnight, have a lesson that wows your kids."
So what's next for Bobby Seagull – will showbiz lure him away from the classroom? "I would love to do part-time teaching for as long as I can, for the rest of my life," he says. The energy and ambition of his pupils keeps him young. "They have got that blue skies thinking about the world, they think anything is possible," he adds. "I'm in a very privileged position where I want to continue teaching part time, but I want to share my love for mathematics and learning on a wider platform… which I wouldn't have had before."
Before Tes leaves Seagull, there's one last flash of that numbers obsession. He's got a busy time coming up, promoting his book. So with his dad and brother, he's going to conduct a time audit, tracking exactly what he does every 15 minutes for two weeks so he can wring out the precious efficiencies.
For a split-second, the brow furrows, and a cloud crosses the perennially sunny Seagull countenance.   
"I hope it's not Strictly that has to go."
The Life-Changing Magic of Numbers by Bobby Seagull is published by Virgin Books (£16.99)
CV: Bobby Seagull
Left 1995: St Michael's Catholic Primary School, East Ham, London
1995-2000: St Bonaventure's, Newham
2000-02: Eton College, Berkshire
2003-04: Lady Margaret Hall, University of Oxford, Maths
2004-07: Royal Holloway University of London, Maths & Economics
2007-08: Trader at Lehman Brothers
2008-09: Trader at Nomura
2009-13: Chartered accountant at PwC
2014-15: PGCE in secondary Maths, Hughes Hall, Cambridge
2015-16: Maths teacher at East London Science School
2015-16: MA in Education (specialising in Maths), Emmanuel College, Cambridge
2017-18: Maths teacher at Chesterton Community College, Cambridge
2017-to date: Doctorate (EdD) in Education (specialising in Maths)
July 2018-to date: Maths teacher, Little Ilford School, Newham, London