Think of a curriculum, any curriculum…
What did you go for? GCSEs? A levels? The IB? It's doubtful that your mind sped to the CGC.
What's that? Glad you asked. It's the Common Ground Collaborative.
While it's hardly the catchiest name or something on most educators' radars, it is a curriculum that is growing globally, with schools new and old alike being taken in by its balance of flexibility, modernity and scope of interpretation – which is so often cited as what is lacking from more established systems.
And it's growing in uptake – slowly, but surely, with 55 schools already using it and more coming on board.
Where did it come from?
The CGC was founded in 2014 and is the creation of Kevin Bartlett, a man who certainly has the credentials to create a new curriculum offering from the ground-up and pitch it to the world.
He's worked in leadership positions in the UK, Tanzania, Namibia, Austria and lastly in Belgium, where he was most recently Director of the International School of Brussels from 2001-2015.
He also co-designed accreditation systems for the European Council of International Schools (ECIS), the Council of International Schools (CIS) and the New England Association of Schools and Colleges (NEAS&C).
And it was this longevity in education that led him to want to create an entirely new curriculum model: "I could see there were so many fragments [in curriculums], so many people not making connections."
So when he left the International School of Brussels, he took with him a model for a new type of curriculum that he felt would deliver something more holistic and relevant to the modern world.
"We approached it as if nothing was in place…asking, if you were to create the perfect schooling, what questions would you have to ask? And the first was: 'What's learning?'"
The 3Cs and 4Ds
Doing this led to the creation of two core concepts that underpin everything the CGC is about, which are articulated as the four Ds and three Cs.
The three Cs relate to the ideas of competency, character and concept.
And to do this, these modules should follow the four Ds: define, design, deliver and demonstrate.
By using these concepts to shape how learning is delivered, the CGC aims to give schools greater flexibility to teach multiple ideas at once, not constrained by a single subject at a time, but showing the links between them in modules that seek to answer large and intriguing questions.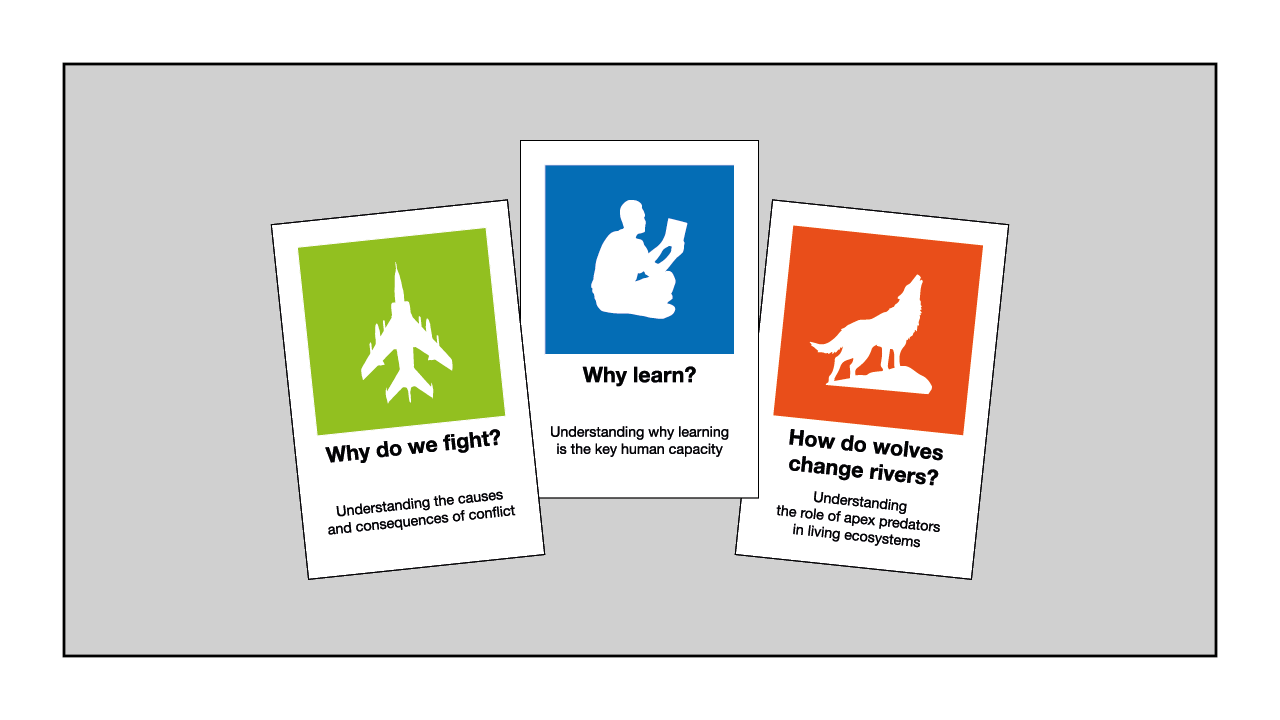 Indeed, to show just how much fun this should be, the modules that the CGC's learning design team has developed include:
What is stuff made of?

Understanding atoms and other particles.

Why do jeans fade?

Chemical reactions and materials.

How do you grow a supermarket?

Understanding how the natural world provides foods and how important seeds and fruit are to us a species.
These are certainly eye-catching and perhaps appealing to educators who are frustrated with rigid curriculums that insist on highly specific content that leaves little room for manoeuvre.
But can such modules really deliver learning? 
Academic input
To help underpin its work, academics help oversee or design elements of its curriculum. 
One of those involved is Dr Gareth Price, who is based at the Sheffield Institute of Education, Sheffield Hallam University. He has been involved with the CGC for several years designing its overarching science curriculum and some of the modules that can be used to deliver it.
"We based this very much what would you teach and why – so we developed a science curriculum based around what we thought were the key ideas that were critical for students to understand and apply to make sense of the world," he explains.
He says that this freedom to develop a more wide-ranging and creative curriculum is a core benefit of the CGC's ethos – something that too many modern curriculums fail to deliver.
"One of the huge advantages of the CGC is it thinks more widely in cross-disciplinary ways within modules around what students really need to know [in science] – not just knowing, say, the melting point of sodium."
This means students are still taught "hard science" but in a way that means whether they choose to go on and study science or not, they will have the necessary knowledge for later life.
"They [pupils] will always have a core understanding of the concepts that underpin science in areas from the coronavirus pandemic to climate change to how carbon bonds are formed," says Price.
Even so, it's one thing to build a set of modules and a curriculum with academic backing, but it's quite another to get schools to take a leap of faith and try something new, especially when the product in question is children's education.
So who are the schools willing to take that risk? Who is using this curriculum?
Old and new alike
Certainly, by its nature, it would seem to lend itself to new schools, able to start from scratch and incorporate the CGC.
That was certainly the case for Beacon Private School in Bahrain (pictured below).
When it was going through its initial setup process in 2015, principal Ghada Bouzeineddine says it was because of the school founders' desire for a whole new model of learning that they were able to look for something more innovative.
"They [the founders] said, 'We would like them to be successful and they should have academic excellence but they should also be ready for life,'" explains Bouzeineddine. "After all, with Google, the content is there, you can ask Google and it will give you the answer – but how do you use that information?
"This was the vision and so we started by saying, 'OK, we've been in IB schools, we've opened traditional schools, but they want something different.'"
The hunt was on.
Speaking with various educational consultants and other teachers led to Kevin's name coming up – and the CGC.
Ms Bouzeineddine says: "I had a meeting with Kevin and he explained about the CGC and it was all around concepts, competencies and character and personal freedoms and the more he talked…I was sold."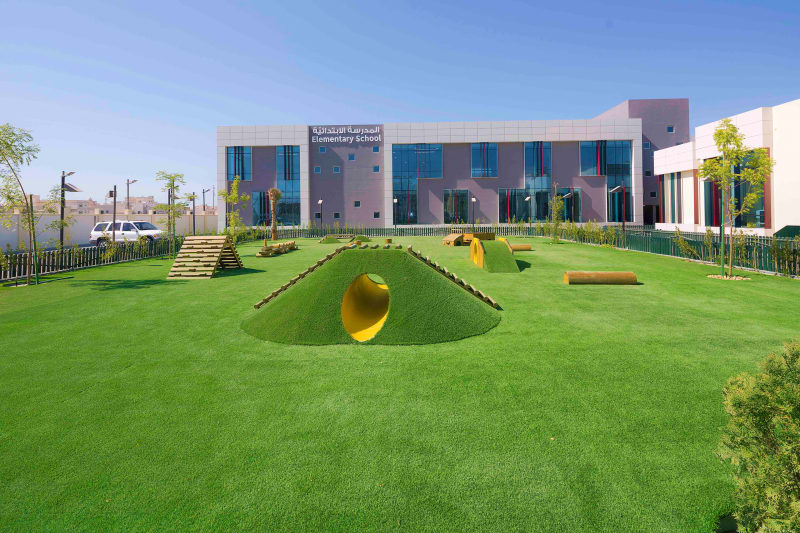 In with the new
Ms Bouzeineddine says that one big selling point was how the CGC linked ideas of learning together: "We teach maths, we teach social studies, we teach language, arts, PE, etc, but we teach in silos. We never thought of how can we really connect these together and in a kind of module that will connect with all of them and make meaning to everyone."
Not only that, but the ethos the school wanted for its environment – child-led learning, freedom to express themselves, classrooms where children choose where to sit rather than being made to sit at desks – all fitted with the overall ethos the school wanted to create.
As such, the deal was done and the school has been a proud CGC advocate since it opened its doors in 2018.
Teachers and parents
Picking a curriculum is one thing, but finding teachers to deliver it is another.
However, Ms Bouzeineddine says that this was actually relatively straightforward given the demand from educators to try something new and deliver a new model of learning.
"To be honest, it was not difficult at all to find teachers interested and keen to learn and try a new philosophy and approach in education," she says.
"It was so inviting to most of the teachers when we introduced BPS as a CGC start-up school and explained that we are moving from rules to principles, from complexity to simplicity, and that the learners are the agents of learning."
Of course, the newness of the curriculum means teachers still need some training to understand its ethos, with Kevin himself visiting the school to explain how the modules work and the CGC's focus – itself a bit of a hook for staff.
"Kevin's Bartlett legacy in education raised a lot of interest among IB and international teachers," she adds.
For parents, the challenge was a little harder, but by outlining how the CGC would complement the school's approach to helping children become independent and active learners rather than passive recipients of information, these issues soon dissipated.
"We gave them [parents] a view of 'This is where we want your kids to be', because right now the world is changing and instead of just preparing them for university we would like to prepare them for life."
Embracing change
For a new school to do this makes sense – they can build their world around it and let teachers evolve with its growth.
Indeed, Mr Bartlett notes this is why they have had more success with start-up schools. "The challenge of changing school is hard, which is why we have had success with start-up schools so they can launch with pure CGC from the get-go, without the clutter of old programmes," he says.
Does this mean that the CGC is essentially reliant on bidding for the business of new schools whenever they come along? That's hardly a recipe for huge growth.
Well, convincing schools steeped in existing curriculums to change may be hard, but it's not impossible.
The International School of Curitiba in Brazil is 60 years old.
But six years ago, they made the decision to move to the CGC for, as Head of School Dr Michael Boots explains, "the flexibility and freedom" it provides to create "a framework for you to design a curriculum for modern learning".
For Dr Boots, the idea of moving curriculums was already something he was considering and, like Ms Bouzeineddine, it was the CGC's sense of simplicity and scope for interpretation that appealed.
"I was looking for an organisation that would bring everything together in the learning business, as international schools are quite siloed geographically and in terms of progressive thinking," he says. "The idea of schools being built around a strong culture of learning and growth was intriguing."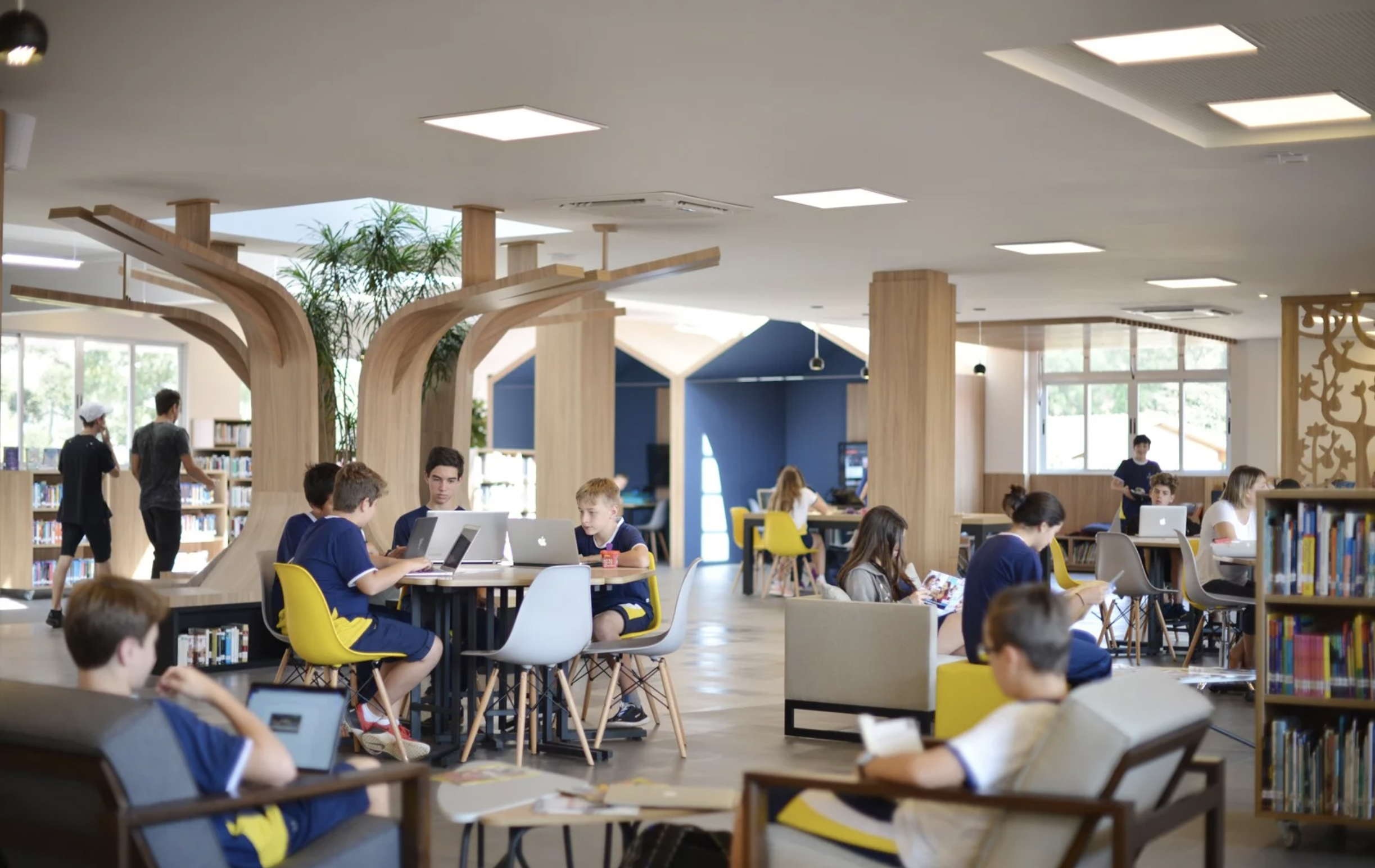 An easy switch
But surely switching your curriculums like this is a huge time and energy drain – not least for staff who have more pressing matters to attend to than learn an entirely new delivery model?
Far from it, says Dr Boots.
"It was the easiest thing in 23 years [of teaching]. If you talk to people about the four Ds and three Cs, teachers can see the clarity in talking about things in a simple way and all this other nonsense just goes away. Education around the world has become too complicated."
In particular, he says by using these guiding principles through all stages of education it means the school as a whole is building a much better collective sense of what students are learning and how.
"It means there is the same language in the school and so things become a lot simpler. We can put a kindergarten teacher in with a high-school teacher and they can talk about the same learning because we have defined it clearly."
And like Ms Bouzeineddine, he says that actually for many teachers moving to the CGC has made the school an attractive teaching destination.
"In South America, we don't pay huge amounts [but] we have attracted teachers from all over the world. This past year we had two teachers take a 50 per cent pay cut to come here and a large part of that is the draw of the CGC."
Stick or twist?
This is all positive news for the CGC which, as noted, now boasts 55 members schools and over 300 members on its dedicated CGC online community website.
However, Mr Bartlett admits it is still a small operation and finds itself in a stick-or-twist situation.
"We are growing but we're just at a scale-up point at the moment where we need to decide how to move – if we go too quickly we risk going broke, if we go too slowly we could lose out on interest."
Clearly, momentum is there though.
Whether this translates into rapid growth that sees the CGC start to concern the IB or British School exam boards is perhaps unlikely for now.
However, there is a quiet confidence that comes across from all involved in the CGC that they are involved in something that is a genuine alternative for schools and teachers keen to try something new.          
As Mr Bartlett says: "Generally people won't leave a bad situation unless they have an alternative to go to. So we have said, 'We will be that alternative.'"
Dan Worth is a senior editor at Tes