The overwhelming majority of changes made to teacher-assessed A-level grades ended in results being knocked down, it has been revealed.
New statistics released by exam regulator Ofqual show that 41.3 per cent of grades were changed in the standardisation process.
But, of all those awarded, just 2.26 per cent of grades were adjusted upwards, while the vast majority of changes (39.1 per cent of all teacher grades) were knocked down.
---
A levels 2020:
Teachers praised for grading accuracy
Record percentage get top A* grade
---
The Ofqual statistics also show that the proportion of A* and A grades would have been 10 percentage points higher without moderation.
A* and A results made up 37.7 per cent of centre-assessed grades, compared to 27.6 per cent of final outcomes.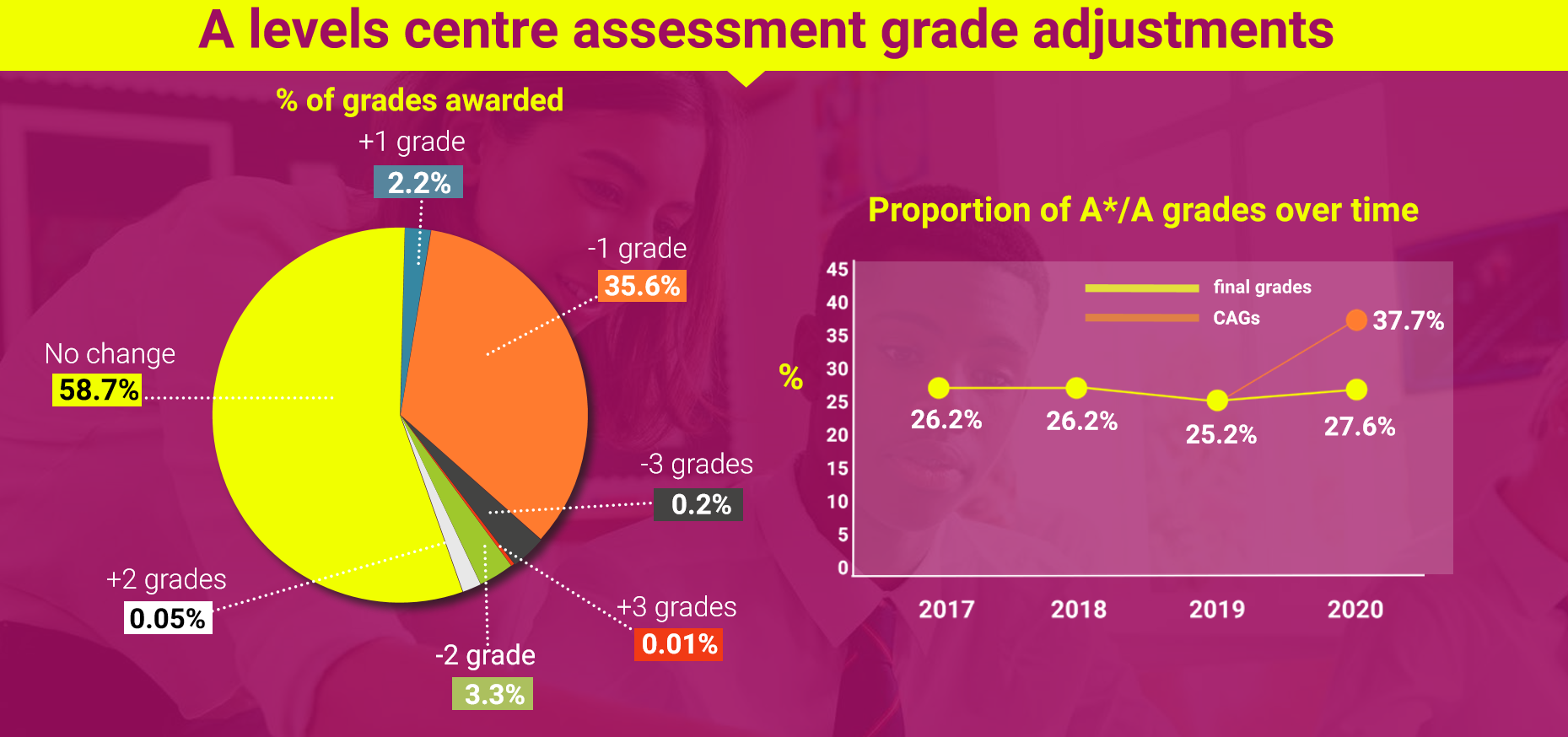 The vast majority of results that were changed were only adjusted by one grade.
A small proportion (3.5 per cent) were adjusted two or more grades downwards.
Meanwhile, just 0.06 per cent of results were moved up by two or more grades.
Teachers have been praised for their accuracy in grading students, as 96.4 per cent of A-level results in England were the same as – or within one grade of – teacher estimates.
Yesterday, schools minister Nick Gibb said that two in five A level grades submitted by teachers had changed following moderation, as reported over a month ago by Tes.