England has dropped out of the global top 10 for secondary science because of a "significant decline", according to the latest Trends in International Mathematics and Science Study results published today.
The score of 517 notched up by England's 14-year-olds in science in the four-yearly study of 64 countries represented a fall from 537 in 2015, and the country's the lowest-ever performance since the study began in 1995.
Dirk Hastedt, executive director of the International Association for the Evaluation of Educational Achievement, which runs Timss, told Tes: "It is a significant decline."
---
Timss 2019: Top 10 England improves at primary maths
Global study: 'Rankings are the least helpful part,' says Timss head 
Revealed: Timss 2019's top countries in science and maths
Profile: How to help your pupils shine at science
Teachers: GCSE science grades will be hit by Covid
---
"If we look at the long-term trends in science grade 8 [14-year-olds], we see that England started with 533 in 1995 and it stayed relatively stable for a period – and now in grade 8 science results, we saw a drop."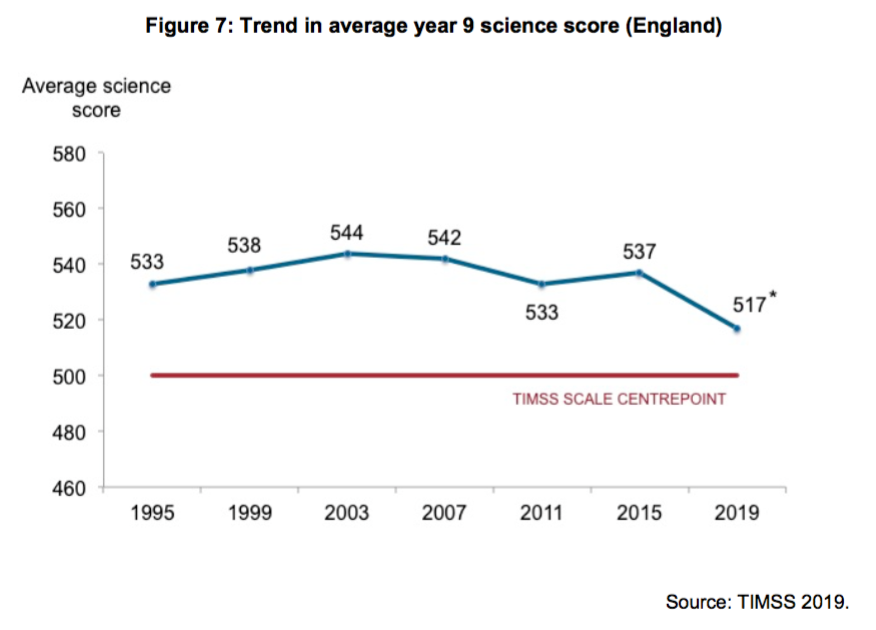 This means England has dropped from 8th to 14th in the Timss rankings for secondary science.
Timss 2019: 'More to do' in science
But England's science performance for 10-year-olds is relatively stable, with a score of 537, one point higher than in 2015. That moves England up the rankings from 15th to 11th. 
Overall, England maintains its place in the top 15. However, while it gained four positions at the lower grade, it lost six at the higher one.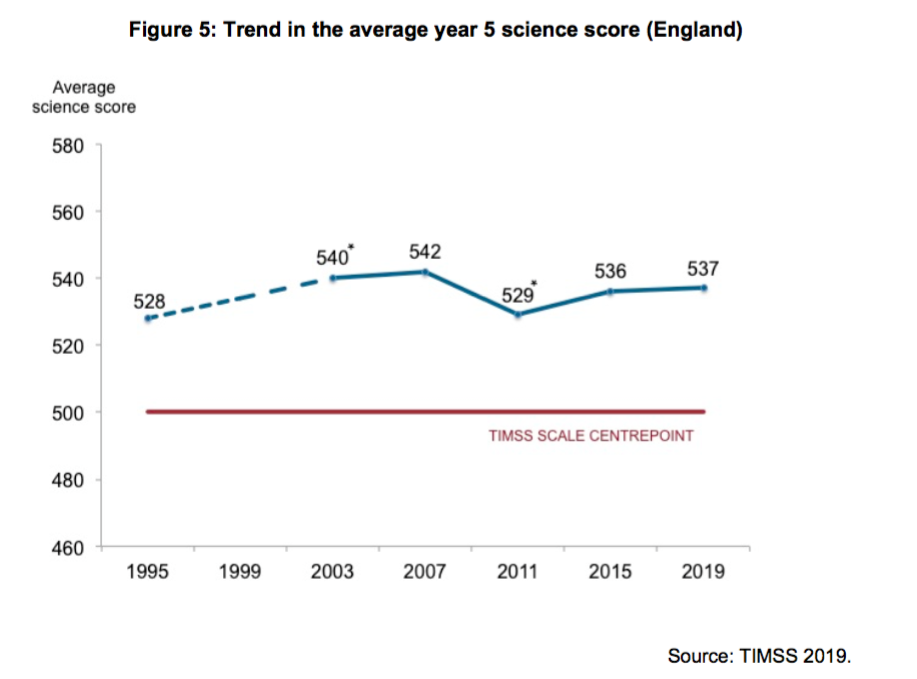 School standards minister Nick Gibb said the Department for Education knew there was "more to do" on science, "including continuing to improve the quality of science teaching and increasing the number of young people studying science subjects, in order to address Stem skills shortages".
"We are funding a range of projects, such as the Stimulating Physics Network to support schools in improving progression to physics A level, and Project Enthuse, which provides bursaries for specialist training for teachers, to make sure standards rise and young people leave school with the knowledge and skills to succeed," he said.