Turntable tuition can engage pupils alienated by more traditional forms of musical instruction, finds Dave Jenkins – so should more teachers be embracing electronic dance music in their classrooms, at a time when the genre's popularity is soaring?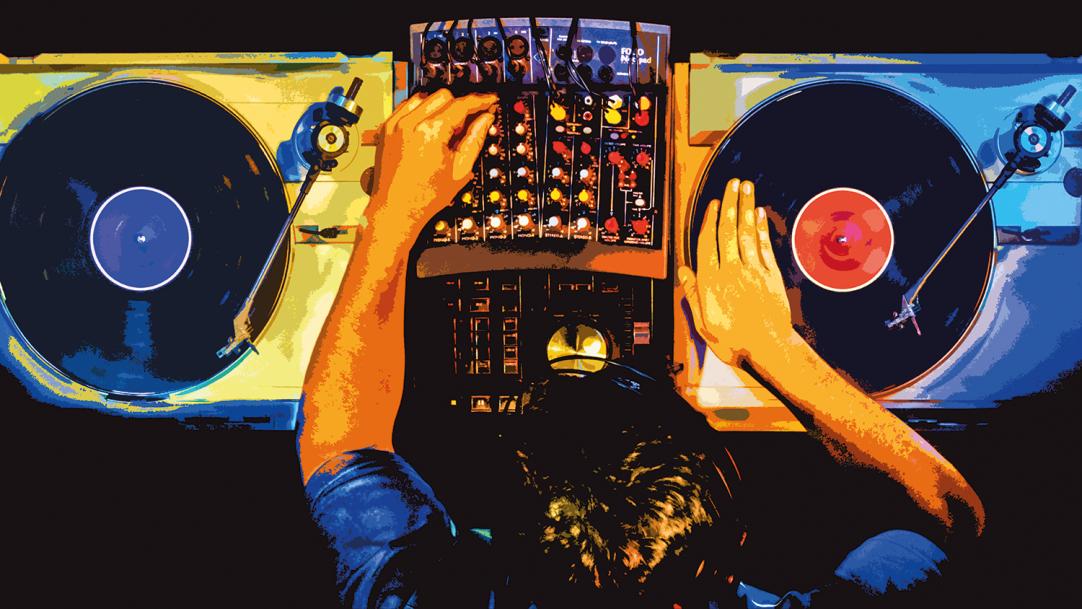 Music teachers: do you know your jungle from your drum 'n' bass? Your crab scratch from your chirp scratch? Your filter from your flange?
If the answer is no, read on: there may be more benefits to knowing these things than just seeming a little more lit than your peers. Why? Here comes the drop …
Music is struggling in schools. In England, the number of entrants for music GCSE have fallen every year since 2016, from 41,578 to 34,780 this year. In Scotland, the decline in entries for Higher music is less severe, but still dropping over the same period, with a 2 per cent dip between 2017 and 2018.
Yet recent statistics, published in the  Birmingham City University's Youth Music report, state that 97 per cent of the youths surveyed had listened to music within the past week and 67 per cent had engaged in some form of music-making activity.
These numbers don't beat-match. So what's going wrong?
According to a growing number of teachers, schools just aren't teaching the instruments or content that some teens are interested in. And to fix that, a small group of schools has started to offer DJ-decks lessons and are facilitating the use of the kit for exams, too.
You might be thinking: what took them so long? Dance music is hardly new – ravers have been waving glow sticks around since the 1980s. But it is only recently that exam boards have accepted DJ decks as an instrument, as part of the changes for the new exam specifications, so it's only in the past few years that schools will have been able to justify the switch.
Those that have done so say the decision has enabled an obvious solution to the poor take-up of music for exam courses.
"Music lessons weren't capturing the imagination of students who hadn't been interested in traditional instruments," explains John Warring, head of music at Birkdale High School in Southport.
"Music needs to provide opportunities in schools that are relevant to the interest of today's students."
Dance music is certainly popular: the IMS Business Report 2018 estimated that the global electronic dance music (EDM) market would be worth nearly $9 billion (£8.16 billion) by 2021. It also found that it had an 11.6 per cent share of the music business in the UK and between 3 and 6 per cent of the market share elsewhere in the world.
Meanwhile, EDM artists frequently top streaming charts. In short: a sizeable number of your student cohort are likely to be at least part-time ravers.
But wanting to offer DJ decks as an instrument and actually being able to do it are very different. For starters, many of those teaching music in schools have no experience with decks, and some are not familiar with the dance-music genre. "It's a totally different discipline for me," admits Warring. "Unless I train to be a DJ myself, which I haven't got the time to do, I'm not able to identify degrees of accuracy and style at GCSE level."
Francesca Roach, head of music at Kingsbury Green Academy in Wiltshire, which has also introduced DJ decks to lessons, was in the same position. The kit is expensive, too: while you can pick up a new trumpet or guitar for about £200, even the most basic decks set-up can cost upwards of £1,000.
There are a few ways around these issues. Roach managed to purchase the kit using a grant from the local music hub, Wiltshire Music Connect.
"It was exciting to have these instruments," she recalls. "As a parent, you wouldn't have a random £1,000 lying around to buy equipment so it was exciting for everyone to try their hand at it."
As for her own lack of DJ skills, she says it has been a bonus rather than a hindrance – the process of teaching herself, and being taught some tricks by the students, too, meant she could model what learning should look like.
"It's really good for their confidence and for them to see me out of my comfort zone," she explains. "They can see that a learning process never really stops."
Warring took a different approach. Just as schools buy in external teachers for the trumpet, guitar or piano, he sought out a partnership with one of the companies offering DJ lessons. He opted to team up with FutureDJs, which provided the equipment for free and now provides tutors for pupils in Years 8-12 at the school. The lessons are paid for by parents through pupil premium or via local music-education hubs.
However a school gets it up and running, students will be taught all of the musical essentials needed to attain a GCSE through DJing, such as timbre (through rhythm and beat matching), key and scales (by mixing tracks in key), arrangement (by understanding the construction of music and when to mix it), composition (via more technical aspects, such as turntablism) and ensemble (in collaboration with other players).
For those worried that a focus on decks may silo a student in a single musical genre they are already engaged with, the teachers involved claim that pupils will willingly learn about a huge range of musical styles because part of the skill in using decks is to bring music together that simply shouldn't work – but does. Students join dots, tell stories and take you on a journey by synthesising all of the different types of music they encounter.
Hit the decks
"Classical interests will still be pursued as a specialist discipline, but in order to get people through the door and introduce them to classical music, you need a contemporary element – and that has got to be through electronic and contemporary vocal music," says Richard Curran, head of music at Shiplake College in Oxfordshire, who is also using decks as part of music courses.
He says the benefits go beyond the musical: he is especially positive about the technological aspect of DJing equipment, and how it links with music production and IT and engineering skills.
Indeed, the UK Music report last year revealed the sector employs 145,815 people (this writer included). These numbers aren't insubstantial and the pathways to employment are there for those who have the skills to grab them. In fact, one of Roach's most enthusiastic DJ students has gone on to fulfil a work-experience placement at local radio station Swindon 105.5 and returned for a summer placement this year.
But obviously the core aim is getting pupils to engage with music in an academic sense. Warring has noticed a rise in students pursuing music to GCSE level and others that offer decks as an option report the same.
Indeed, Curran is pretty blunt about the dangers of not embracing popular instruments such as decks: he believes that if schools fail to embrace non-traditional forms of music, they are contributing to a general shift away from the arts – one that needs to be reversed with urgency.
"If you don't embrace technology like this, then you'll lose kids," he says, "and if you lose the kids, the arts die and the arts should be at the heart of the school if you want a healthy heartbeat."
Dave Jenkins is a freelance journalist
This article originally appeared in the 27 September 2019 issue under the headline "As music GCSE fades out, it's time to lift the tempo"