There were 109,495 entries from students aged 16 and over for GCSE maths and English in November, Ofqual has revealed today. This was an increase of 5 per cent from the previous November.
There were 55,955 entries in GCSE mathematics in November 2019. In comparison, November 2018 brought 55,125 entries for GCSE mathematics – meaning there was an increase of 2 per cent this year. The majority (94 per cent) of entries in 2019 were for the foundation tier.
And entries for GCSE English language increased by 8 per cent: there were 49,585 entries in November 2018, compared with 53,540 entries last month.
More students taking GCSE resits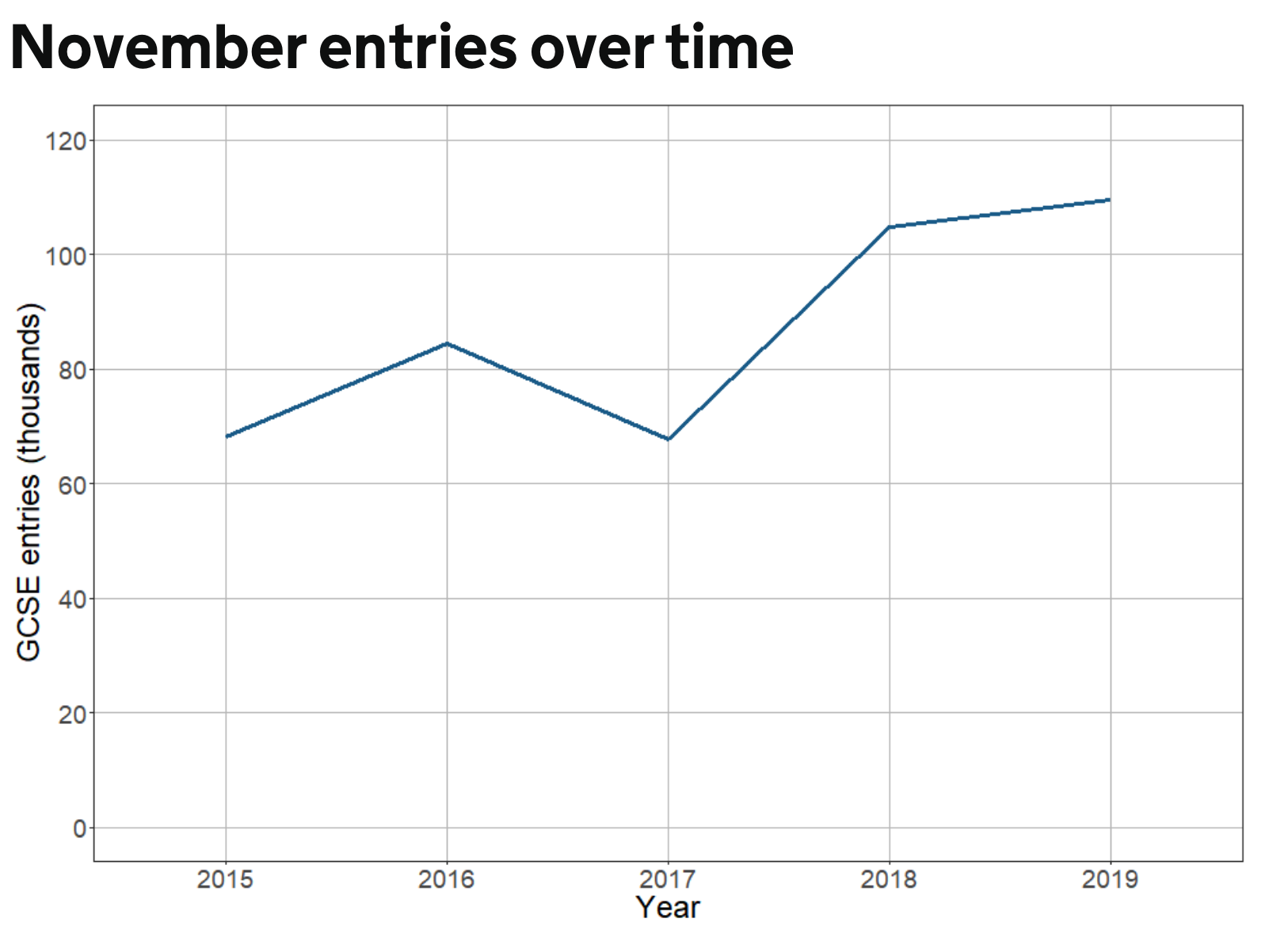 ---
Background: GCSE resits 2019: English and maths pass rate drops
Opinion: GCSE resits: 'Our young people deserve better'
News: Meet the student who passed GCSE maths at the NINTH try
---
The data also revealed that Year 12 entries had increased by 4 per cent, from 57,650 in 2018 to 60,090 in 2019, and Year 13 entries had increased by 5 per cent from 47,010 in 2018 to 49,400 in 2019.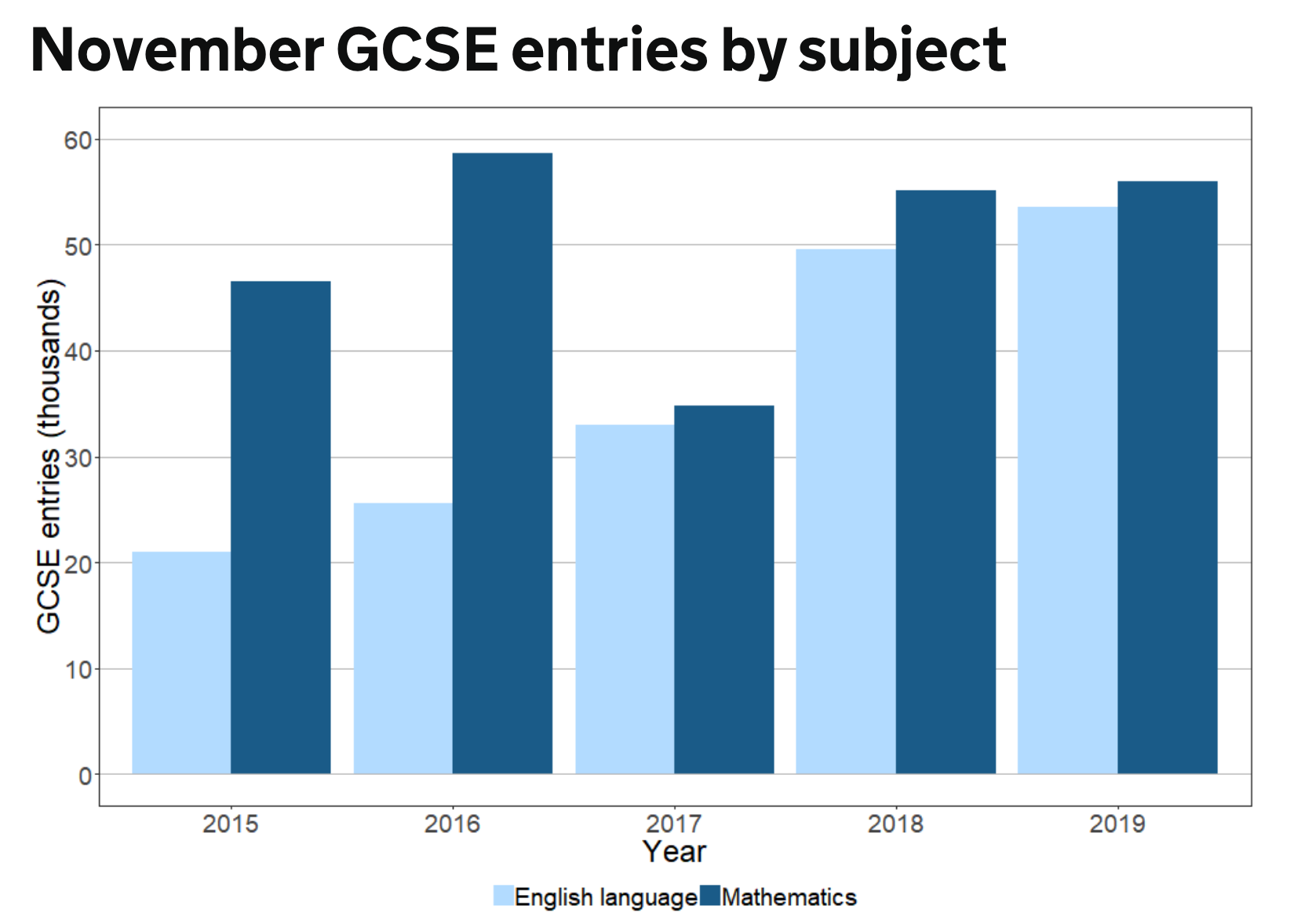 Candidates who do not manage to achieve at least a grade 4 in GCSE English or maths at school are required to continue studying the qualifications at a college or sixth form, under the condition of funding rules. Those with a grade 2 or below in GCSE maths and/or English at school will have to continue to study the subjects at college, but they can take either a GCSE or an approved stepping-stone qualification to meet the condition of funding. Students with a grade 3 are required to retake the GCSE.
Students who took resits in November will receive their results on 16 January 2020.