"It's a female condition, largely," says Dr Tara Porter, a clinical psychologist at the Royal Free London NHS trust who specialises in eating disorders. She is talking about the profile of pupils who are most at risk of developing an eating disorder.
"It's interesting: when I'm in the clinic with young girls and their parents, I find that the mums, even though they have a completely healthy relationship with food and their own bodies, often understand the eating disorder better than the dads, who are incredibly motivated, but it just seems very alien to them."
Speaking on the Tes Podagogy podcast, Porter confirms the stereotype that girls are more prone to developing eating disorders than boys. "The statistics that we've got have consistently shown that it's about 90 per cent female, and that's been a fairly stable statistic in my own clinic… it tends to be about 10 per cent boys and 90 per cent girls," she says.
Porter goes on to explain that the peak presentation age for these conditions is between 15 and 19 – a crucial time at school, when pupils will be facing their GCSE and A-level exams. This alone makes eating disorders a problem that should concern teachers. But the issue becomes even more pressing when you consider the fact that anorexia nervosa has the highest mortality rate of any psychiatric disorder.
What causes so many girls to develop such a dangerous medical condition during the second half of their secondary school years?
"I often wonder whether it's about gendered narratives about women's eating in society; about women's bodies in societies and the pressures we put in the media and social media for girls to look a particular way," Porter says. "But I also wonder about: in schools, you often find a picture of girls being more studious or more perfectionistic about their work, taking it all more seriously, and that is the profile that we tend to see in our anorexic patients."
---
Quick read: How to spot the signs of an eating disorder
Quick listen: The truth about mental health in schools
Want to know more? The 'anxiety epidemic': something to worry about?
---
Feeling the need to be perfect in school is often part of the picture. But there are usually a number of additional factors at play in what causes an eating disorder, Porter says. Genetic predisposition has been shown to be a contributing factor, and stress may also have a role to play.
"The eating disorder can be a solution to a stressful situation that a young person finds themselves in," Porter explains.
What causes an eating disorder?
This situation can be anything that makes the young person feel out of control – parents getting divorced, being bullied at school or even a very difficult secondary transfer.
"Often then there is a trigger where somebody commented about their weight or shape or they become very interested in a particular type of sport where their body shape is important and that tips them into dieting as a kind of coping mechanism," Porter says.
The dieting can then become "self-fulfilling".
At the same time, some of the other "difficult feelings" about the situation that the student can't control, such as being bullied, become "slightly numb"; the young person does not have to dwell on these feelings so much as they focus instead on thoughts about food and eating.
"And that's something they can control," Porter says.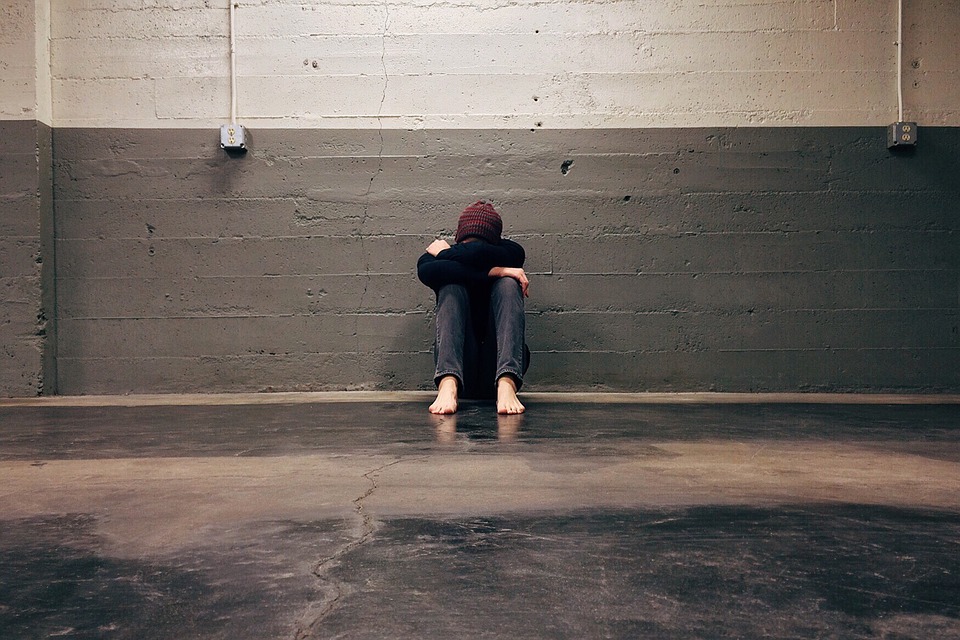 So, how can teachers spot the signs that a pupil might be developing an eating disorder? Will their performance at school start to suffer?
This usually isn't the case, Porter says, as these young people generally do very well in school, because they approach their school work with the same "obsessionality" that they apply to their eating. "They're probably you're A* students," she explains.
However, if the disorder becomes chronic, the outcomes in the longer term regarding engagement in further education, academic success and economic success in a career are much less positive.
How can teachers help?
For this reason, catching the disorder early and intervening before it has a chance to become chronic is crucial – and this is where teachers have an important role to play.
"A lot of the young people we see in clinic are first identified in a school setting," Porter says. "Either their friends are concerned about them; or their teachers are concerned about them and have talked to them and encouraged them to get help, or to talk to their parents; or the teachers have phoned home and talked to the parents because they are worried about the weight loss. So I think teachers have a crucial role in that. They really can be very helpful in helping young people get the help they need."
So, if a teacher does believe that a young person may be at risk, what should they do about it? Porter advises first sitting down to have a conversation with the pupil.
"My advice always would be to be curious and empathic. To not to accuse them of anything or try to diagnose them but to just say what you have noticed."
From here, she says, teachers should refer to their school's safeguarding policies and, above all, should remember that early intervention is crucial.
"Don't sit on your concerns for a long time," Porter says.
Although there are still huge problems with waiting times for child and adolescent mental health services in general, the eating disorder mortality rates mean that young people with these conditions do tend to be seen relatively quickly, she adds. And the sooner a young person is identified, the sooner they can receive help.
Listen for more…
You can listen via your podcast platform or Spotify – just type in "Tes - The education podcast". You can also listen via the player below:
---
Further reading